Georgie Smith and Hilary Gibbs, the duo behind San Diego–based tile company, Livden, definitely have a special bond. Not only are they cofounders of the company using recycled materials and featuring 60 different tile designs, but they are also family. "We both bring unique strengths and perspectives to the table and play off our individual talents to grow Livden," says Gibbs, Product Developer. "Georgie really excels at driving sales and developing our business network, whereas I handle developing new designs and collaborating with designers on projects. I love that we know each other well enough and can lean on our relationship as stepsisters to bring out the best in each other and positively benefit our business."
The pair stepped away from the design studio to share inspiration on their latest pattern, "Painted Sands," what they are focusing on now, and tile decorating ideas for just about any room in the house including the bedroom.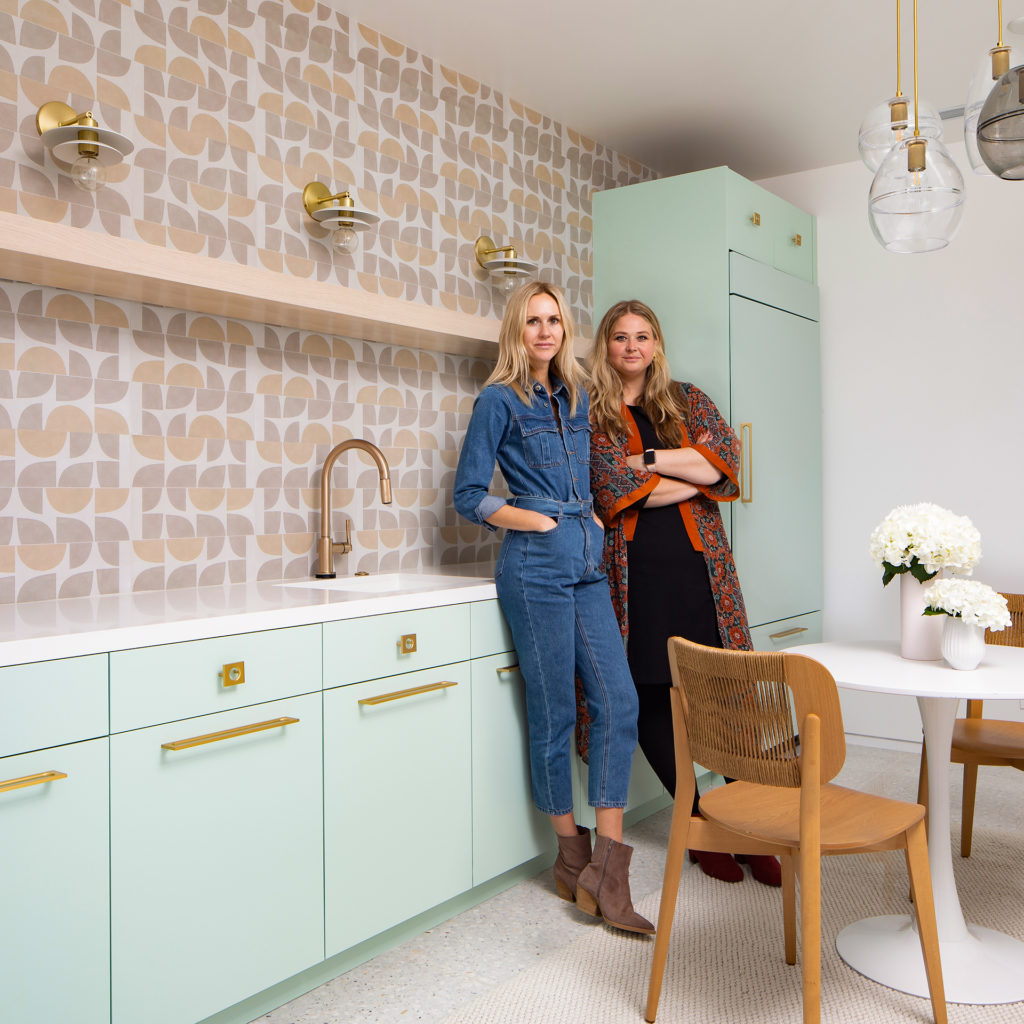 How did you get started?
Hilary: I've been a part of the tile industry for over 18 years. My mother founded the nationwide tile manufacturer, StoneImpressions, and I can recall, even at the age of 10, being captivated with the business and trying to help out in any way that I could. After attending college, I came back to San Diego to join the StoneImpressions team and help with the marketing and customer service side. About two years ago, I reached a point in my life where I felt ready to start exploring my own voice artistically and was yearning to do something more creative. This lead to the organic decision for Georgie and I to create a sustainable tile brand that would be available for purchase online.
Georgie: In contrast to Hilary, I didn't really grow up in this business. The first time I got a glimpse, was during the 10 months that I worked for StoneImpressions before I started my service in the Peace Corps. At the time, I was truly fascinated with the entire process and in awe of the business and network Melinda built. I came back full-time in 2014 as a National Account Manager and then Director of Sales and Marketing. Those positions gave me the opportunity to travel all over the country and learn about the ins and outs of the industry. Sustainability is something that I've always been passionate about, and, through my travels, I saw this growing need in the design industry to incorporate more sustainable materials without sacrificing design and color. This really was the beginning of it all for Hilary and me. We knew we wanted to make a line that focused on sustainability and showcased the unique design styles we love.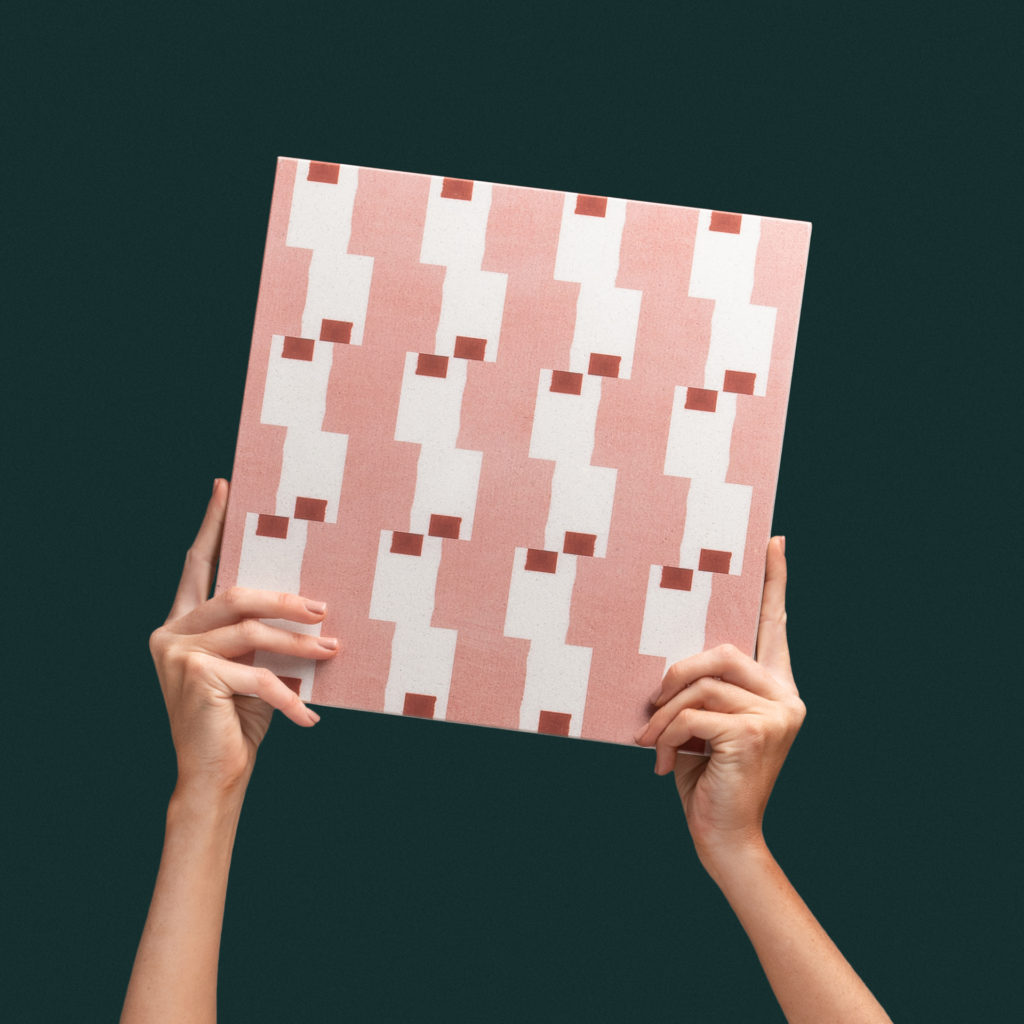 Describe the new collection "Painted Sands" and what was your inspiration for the new design?
Hilary: The collection is a nod to the American Southwest and, more specifically, to the stunning topography of the deserts throughout Southern California. We grew up frequenting places like Joshua Tree and Anza-Borrego Desert State Park and have such an appreciation and respect for these environments. It's amazing that you can drive just a few hours from the coast and feel like you're in a completely different world. With this new collection, we wanted to pay homage to this special pocket of the country and highlight some of our favorite features of the region, like its rich colors and textures.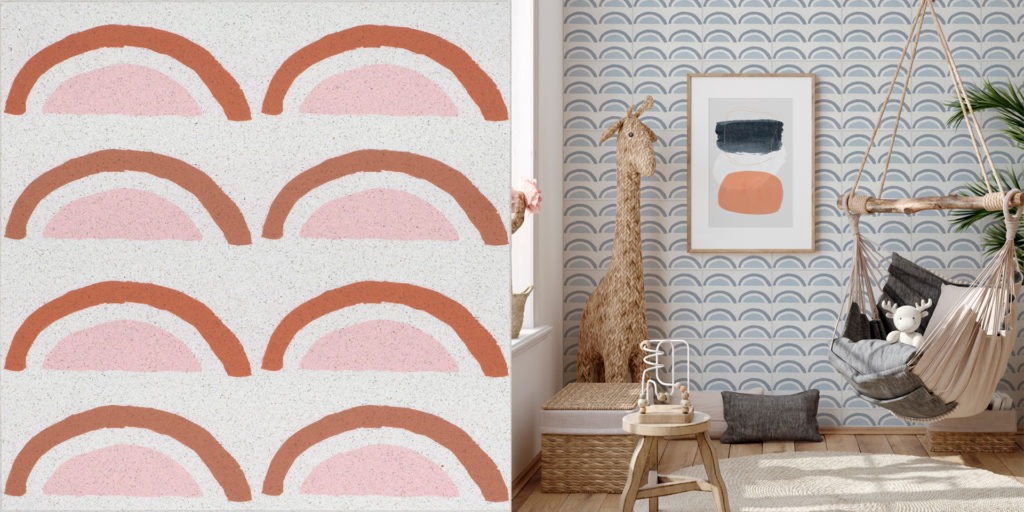 Tell us about the eco and sustainability component and why this is important.
Georgie: From the start, our biggest priority was working with like-minded companies that shared our passion for and commitment to sustainability. We set out with a specific set of criteria for potential suppliers and spent about half a year researching and assessing available options. Ultimately, we were lucky enough to find two eco-conscious manufacturers, one of which is a member of the U.S. Green Building Council.Hilary: We believe sustainability is the new sexy. There is something to be said about having a home filled with beautiful materials that impact the planet less and are entirely made by US-based craftsmen. Materials that come from factories where every employee is paid a livable wage and provided benefits, and where environmental sustainability and corporate responsibility are prioritized at every turn. That is what we focus on at Livden and why we choose to use sustainable materials as the foundation for our tile designs.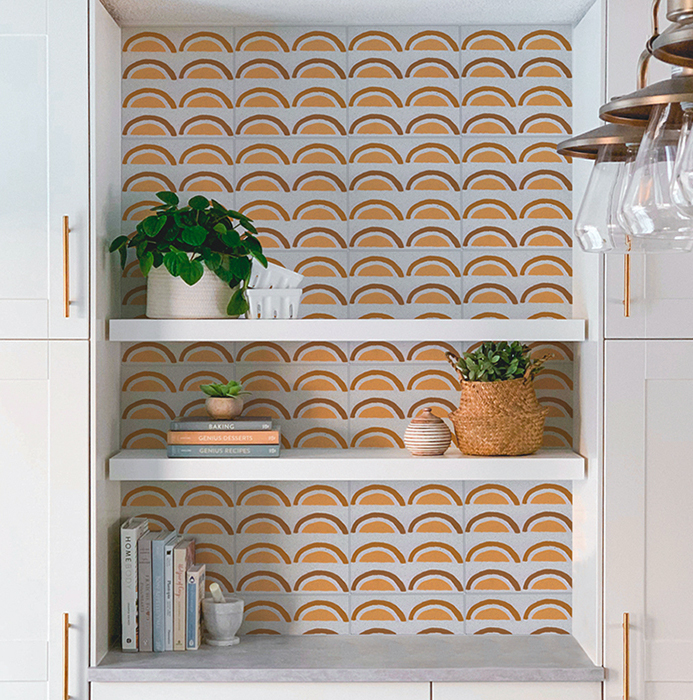 What are some common misconceptions about tile?
Hilary: That you should choose something neutral and simple for your home. I know a lot of my friends who have renovated their own home have been worried about adding in a bold and colorful tile because they think it's not a timeless look or will go out of style. But the truth is you're adding in something that reflects your unique personality and style. I believe that if you truly love a patterned tile, you will never get sick of it and it will never be out of style to you. I love when you can feel the personality of a family by being in their home.Georgie: Another common misconception is that you must sacrifice your design aesthetic to gain sustainability. But that's not always the case. Livden is here to show you that you can have both. We want to help you bring your design vision to life and can even tweak our existing designs or customize colorways to do so.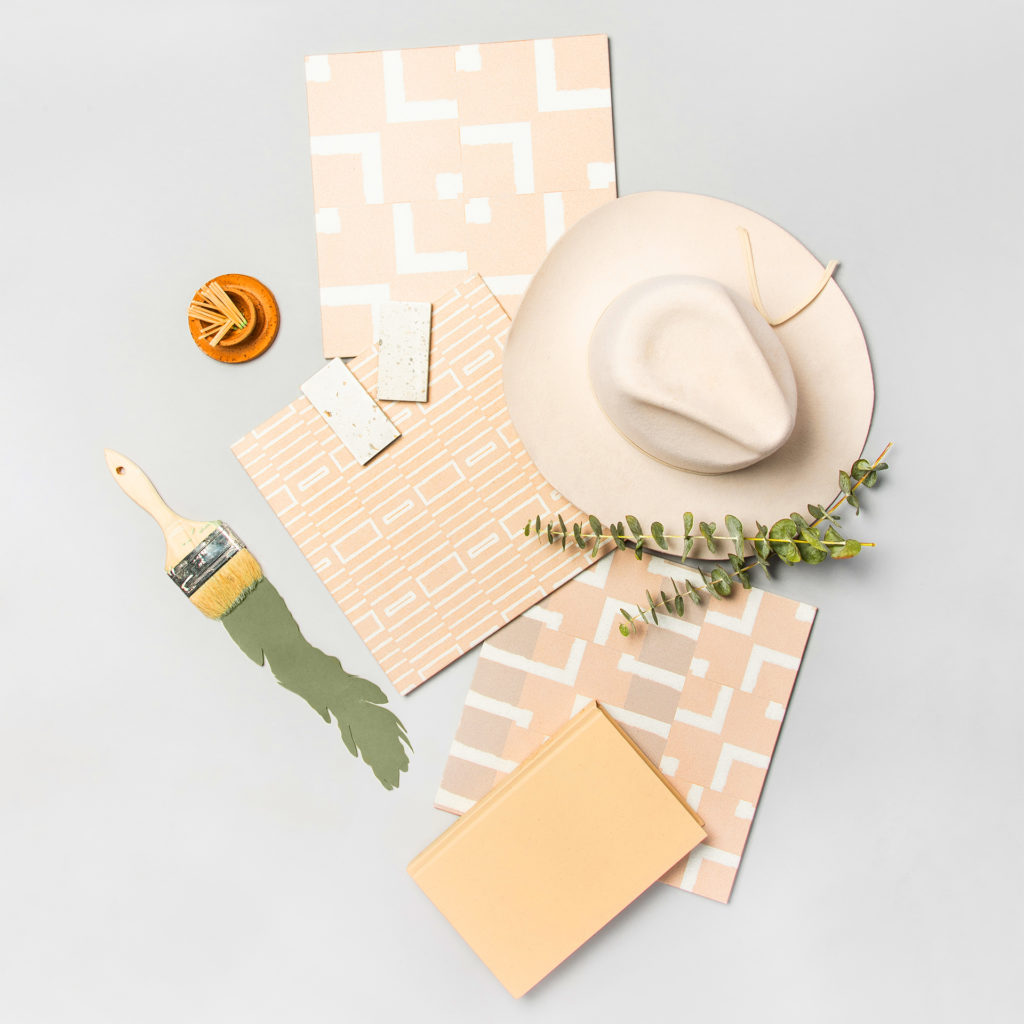 Any aspirational clients?
Georgie: My dream client is India Mahdavi. She sets a mood with her interiors and use of color. I just know that she would incorporate our designs in a fresh and innovative ways and that would be really exciting to see.
Hilary: I would love to see Livden tile in an ultra-hip boutique hotel designed by Kelly Wearstler. All of her projects are so unique, and every detail is so specific to her style. To have our tiles in a Proper Hotel would be a true dream.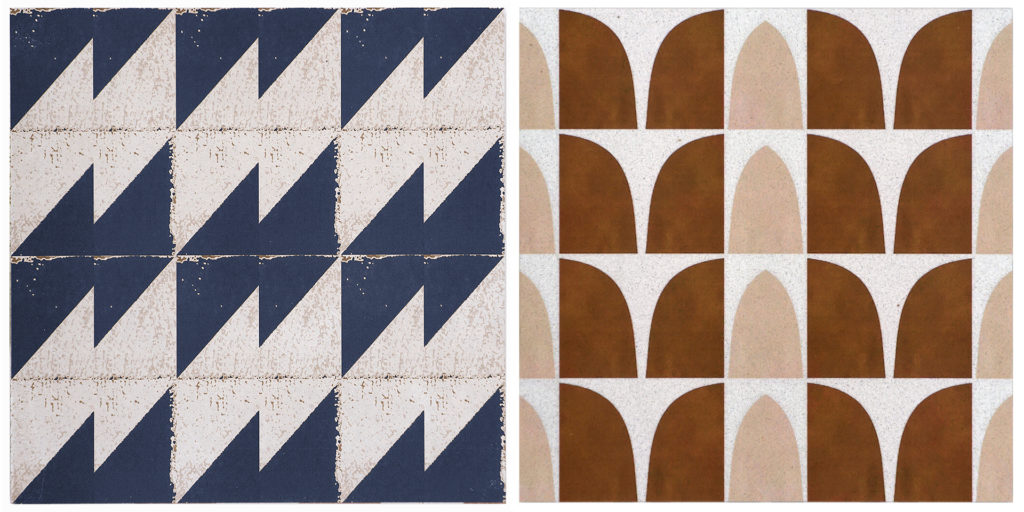 Current designs in the works?
Hilary: Right now, we're focusing on innovating new designs and sustainable surface options for our tile designs. In addition to our recycled Polar Ice Terrazzo and PaperStone tiles, we would love to have another sustainable surface offering that makes it easy for people to incorporate high-design, eco-friendly tiles in their home. Above all, we're excited to continue aligning with other suppliers and industry members that share our same passion for sustainability and vision for a greener design industry.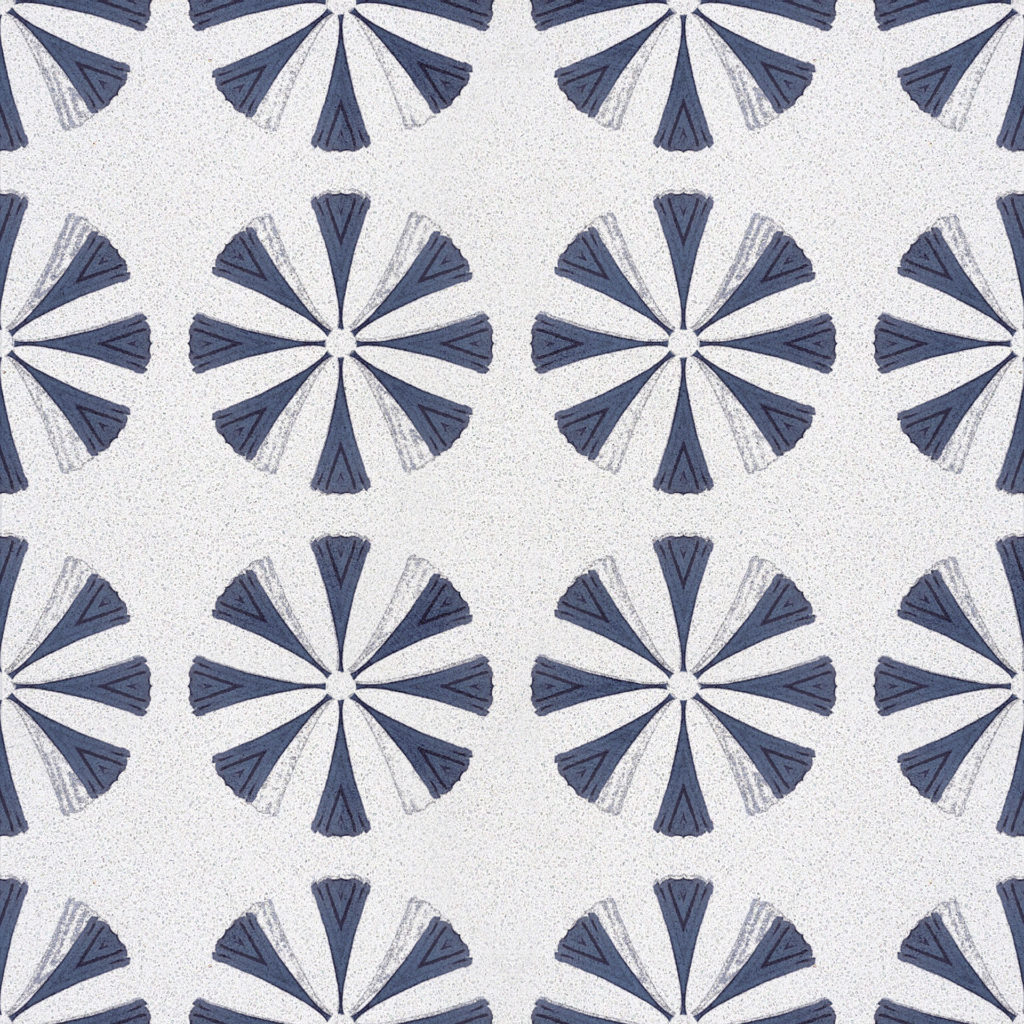 Livden's Tile Insights

Don't Be Afraid to Play with Bold Color
While neutral color palettes are always classic, bold-hued patterned tiles are great for enlivening a space and making it feel more dynamic.

Think About Scale

One of the biggest advantages of patterned tiles is that you can play with scale to dramatically alter the look and feel of a space. Larger-scale tile designs can augment the feeling of openness in your space, while smaller-scale designs can amplify your space's visual interest or sense of intimacy.

Create a Focal Feature

Consider using patterned tile to create a stunning accent wall, like the bedroom below featuring our Desert Days tile in Borrego Sand. A tile feature wall like this gives your space an eye-catching focal point and turns your wall into a piece of living art.

Add an Accent

We love seeing small-scale tile installations that completely transform otherwise overlooked areas of a space. One of our favorite examples of this is the pet station pictured below, featuring our "Stella 5-Flower" tile. Utilizing patterned tile in this tiny nook adds character to this already charming space and complements the overall design of the kitchen.

Be Original

Create a timeless design by picking color palettes and tiles that speak to your unique style and personality. While trends come and go, your style is something that stays with you (and your space) forever