Before launching her own studio, Oakland–based artist and woodworker Aleksandra Zee, was once constructing and building displays at Anthropologie by day, and working at a restaurant by night. "While I was working at Anthropologie, I learned so many skills, all different art forms and I got to put them into practice," says Zee. "Anytime I worked with wood I felt like I was coming home to myself. I knew deep down that I wanted nothing more than to be in a woodshop of my own, making work for myself and not within a company. So I decided that taking that leap in trying to work for myself was worth risking it all. I had a deep intuition that all I ever wanted to do was work with my hands."
Zee—who creates everything from made-to-order large-scale wall pieces using sustainably-sourced wood to cubes as part of her Float series—has penned The Way of The Woodshop and has permanent installations at properties including The Kimpton Buchanan in San Francisco, and a ceiling mural at MacArthur Place Hotel & Spa in Sonoma. The busy artist filled us in on her new, three-design exclusive collection for Pottery Barn, her primary inspiration, and what she's up to next.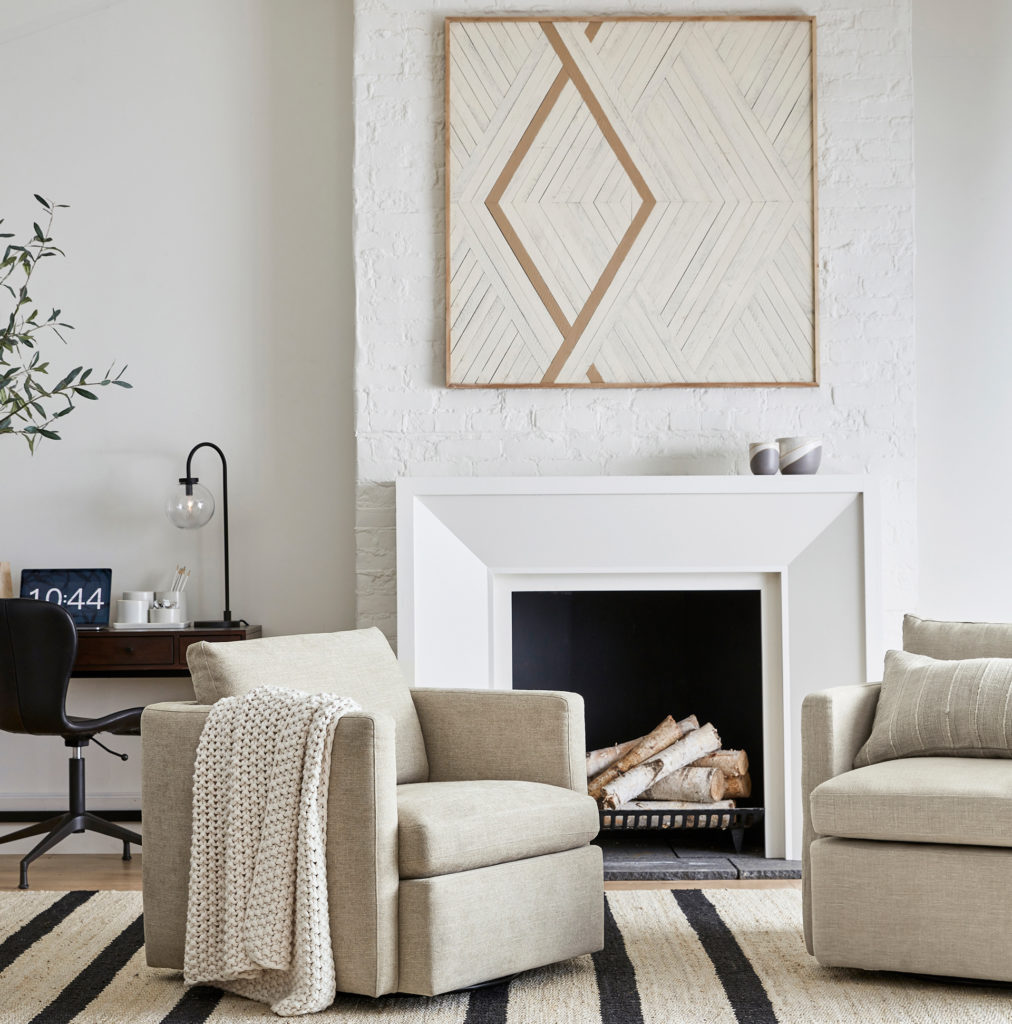 Tell us about the three new designs for Pottery Barn.
"Working with Pottery Barn came super organically. I have been partnering with them for a few years on product and styling it in my home, and after building a strong relationship with them they reached out to me about creating an exclusive line. The three designs came from play. I am not a big sketcher, I need to play around in real time with the material and have the freedom to pull it up and switch it up until I love the pattern. What was most important to me with the collection, was that it felt like it was staying true to my style, and that by looking at it you knew that it was my work, but a new and fresh design. I love the color variants and the pattern created by just adding one color into the mix. I am in love with how they came out, and I have to say that the styling came out perfect as well. It is a dream come true."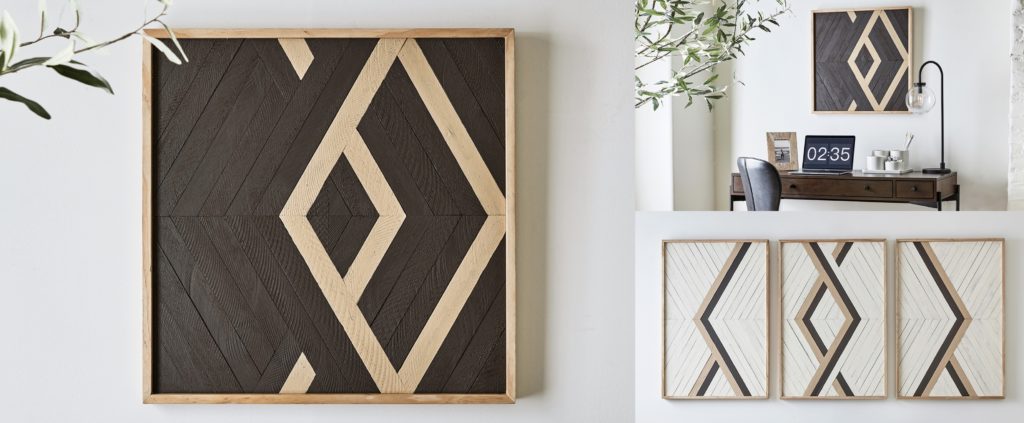 What do you love most about working with wood?
"I love that it is perfectly imperfect. I love that the more time you spend refining and learning and practicing, the more beautiful the outcome. It feels so very full circle to me. It draws a parallel to inner-self work, diving deep, and working through healing, or a lifelong journey into wholeness. Within my practice, I love that what I create revolves around repetition, and within the repetitive work I get to slip into meditation. That is where the artwork flows from."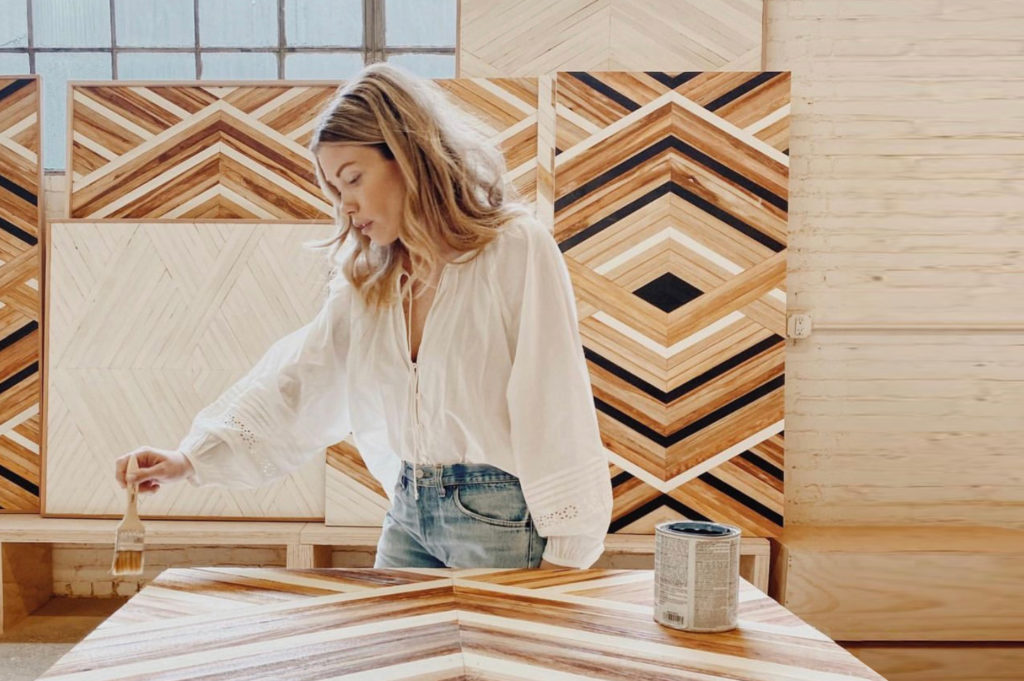 What are you working on now?
"I am currently working on an entirely new body of work with new designs, colors, and textures. I am really taking my time with it which feels good. I think that the pandemic has taught me the beauty in slowing down, and making slow methodical moves. That is something I have never given myself, or slow time to really study into what I am creating. I do feel the pressure of the clock and always needing to make something brand new, but my gut tells me to back off and slow down. It will be worth the wait."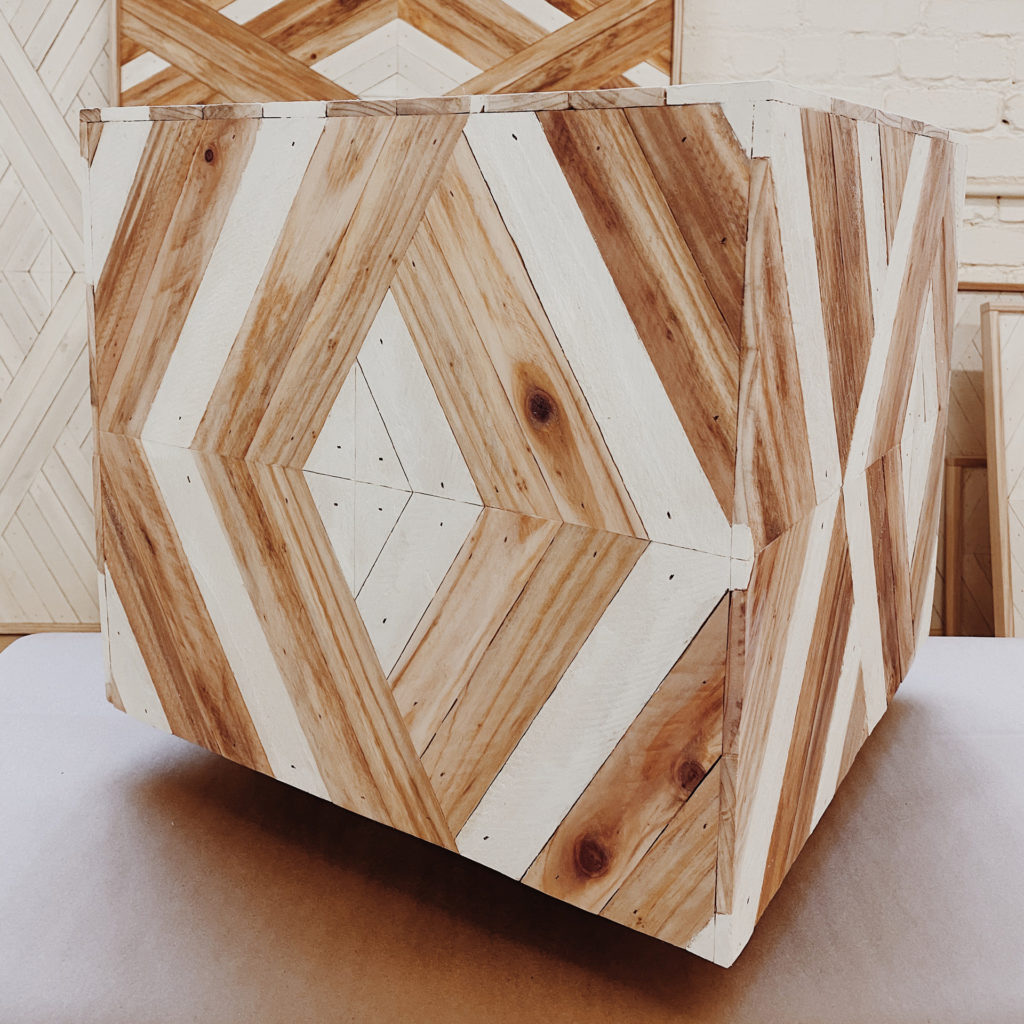 What's the inspiration for your designs?
"Nature has always been at the forefront of what I create. The stillness, calm, and restorative side of nature. That is what pulls me in. Lately, I have been creating from a place of intention, looking deep within myself, and letting my gut guide my moves."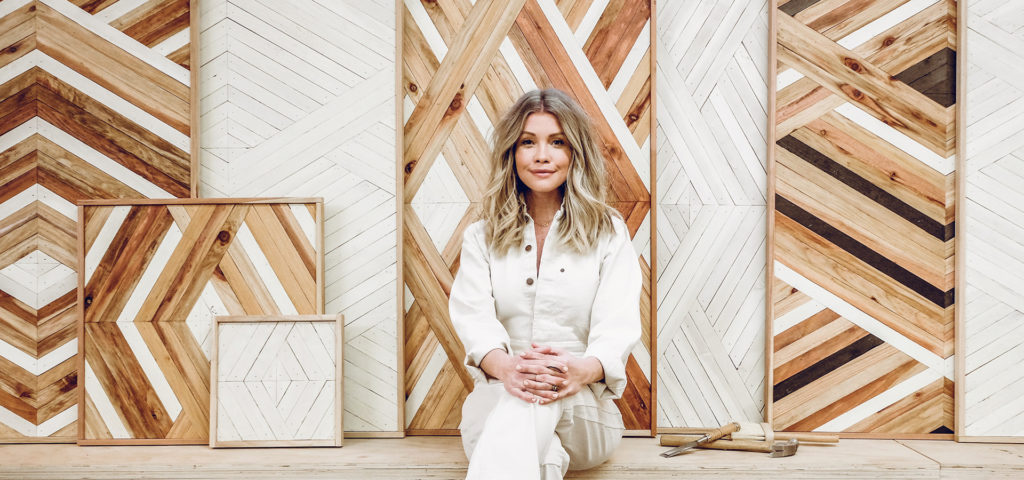 Describe your personal style.
"My personal aesthetic is all variants of whites and neutral tones. For me, that is what my eye is always drawn to, and my entire closet can work together which is pretty funny. When it comes to our home, it also reflects that color pattern, and it is so very important to me to have it be about rest, and moments of calm. So much of work and life can be spinning, with home being the place where it all falls quiet. I love functionality, and things have their place in our house [both of us are hyper-organized], so we keep it pretty minimal and intentional. I will say that my style is always changing and evolving [switching things up with new pieces or a complete rearrange happens often], but always stays true to my style."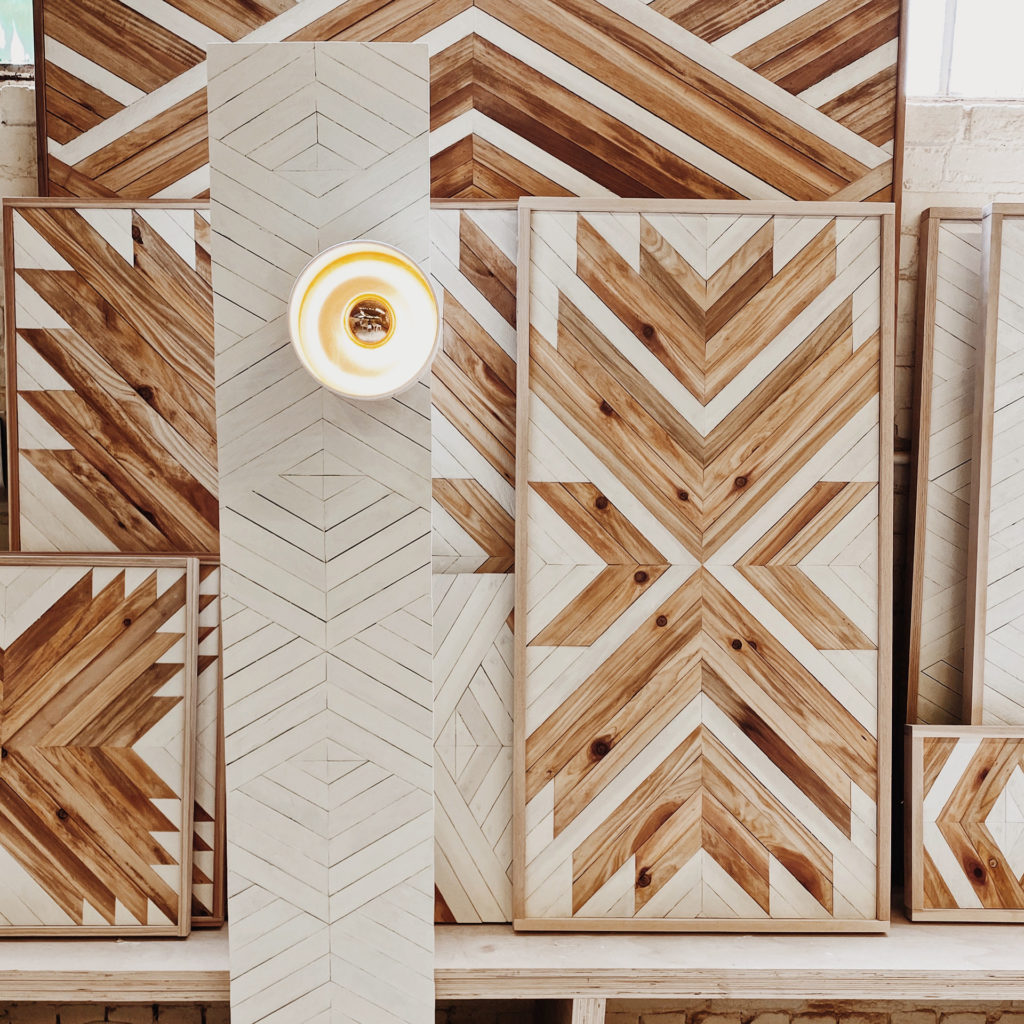 Your design mantra and philosophy?
"Moments of calm. That is what I aim to create with my work, how I design a space, and how I dress. I also believe in making it through the chaos, or the bad art, and continuing to practice and the gems will come through. Not giving up."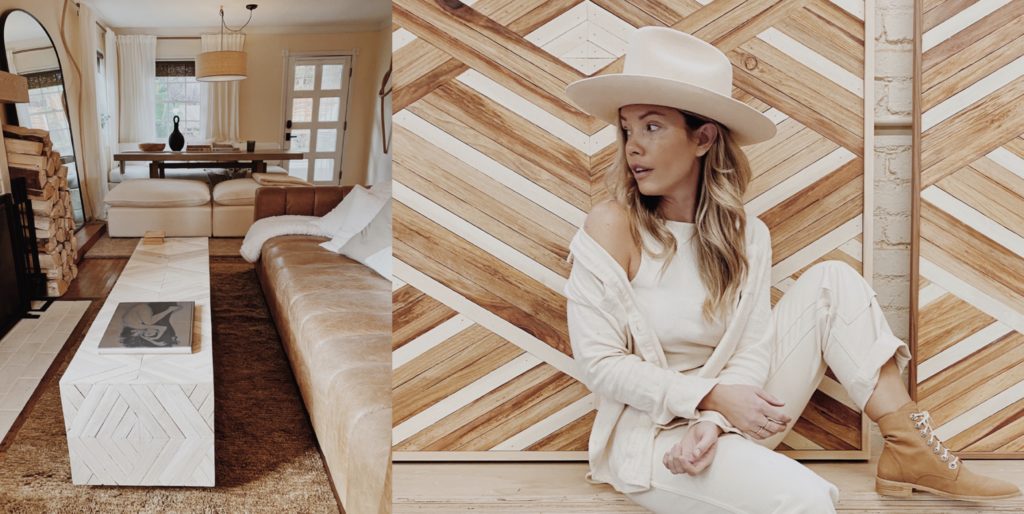 Have you considered working with other materials?
"Wood is my favorite, but yes, I have played with lighting, and a few materials are in the mix with the new body of work. Still heavily wood-focused, but I am excited to be expanding, and most of all playing. When it comes to new work, the play is always my favorite part, making as much as I can and then narrowing down to what the core of the collection will be."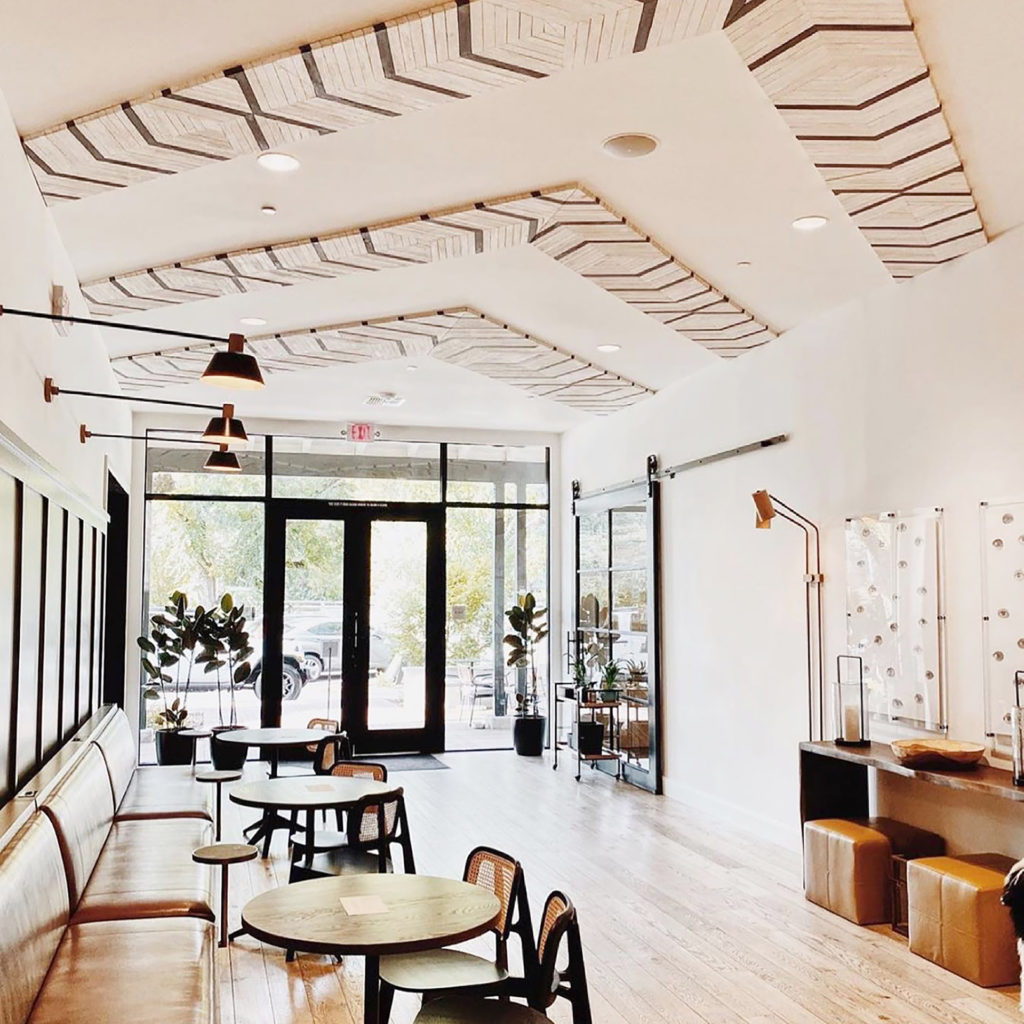 Any other career interests aside from art?
"I love what I do with all my heart, every aspect of it, even the not-so-glorious sides of it. Interior design is always something that is in the back of my mind. I love putting together a room and designing with function. Other things that are always so intriguing to me: a detective, a surgeon, or a jazz singer. (I have a terrible voice)."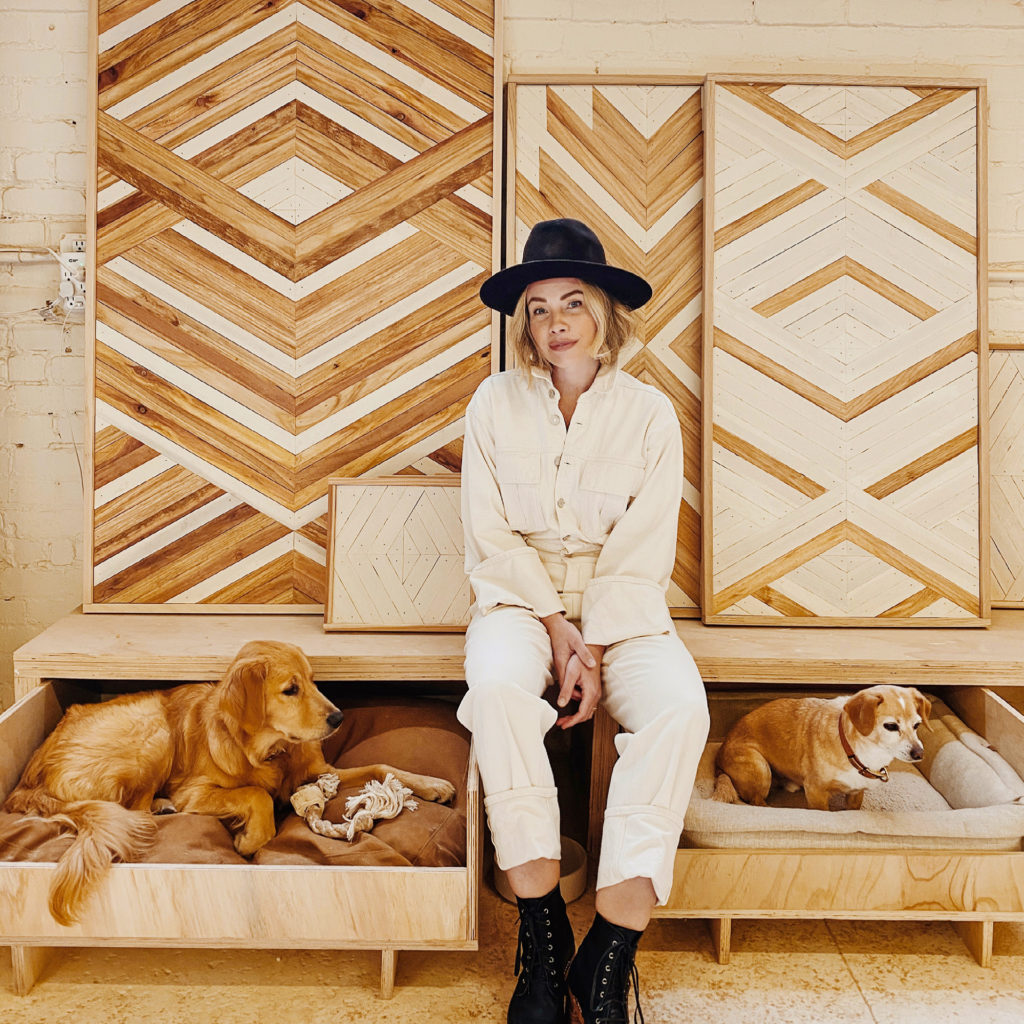 What's one thing you wish people knew about you?
"I do like to share who I am, what I stand for, what I fight for, and why I love what I do. I pride myself on being honest and true to who I am. I guess I would like people to know I don't take myself too seriously and I love to laugh and make others smile."