This past week, we went to Joshua Tree for a desert retreat and stayed at the SkyHouse, a stunning property available to rent on Airbnb.
SkyHouse was designed by five great friends from Los Angeles who have all loved Joshua Tree for many years and had a vision to build a home. This is what they came up with.
The overall design concept is a balance between contemporary modern architecture and the comfort and inclusiveness of Wabi Sabi, a Japanese world view centered on the acceptance of transience and imperfection.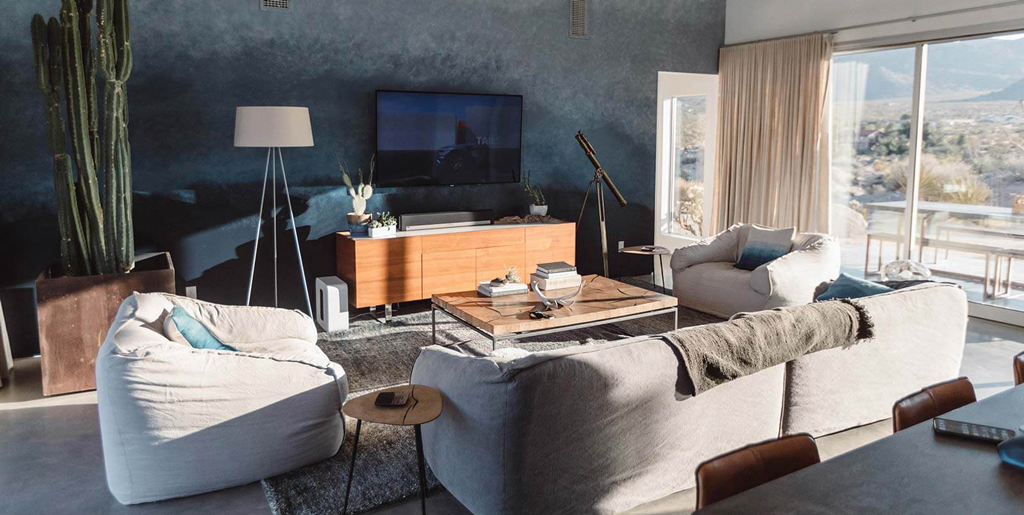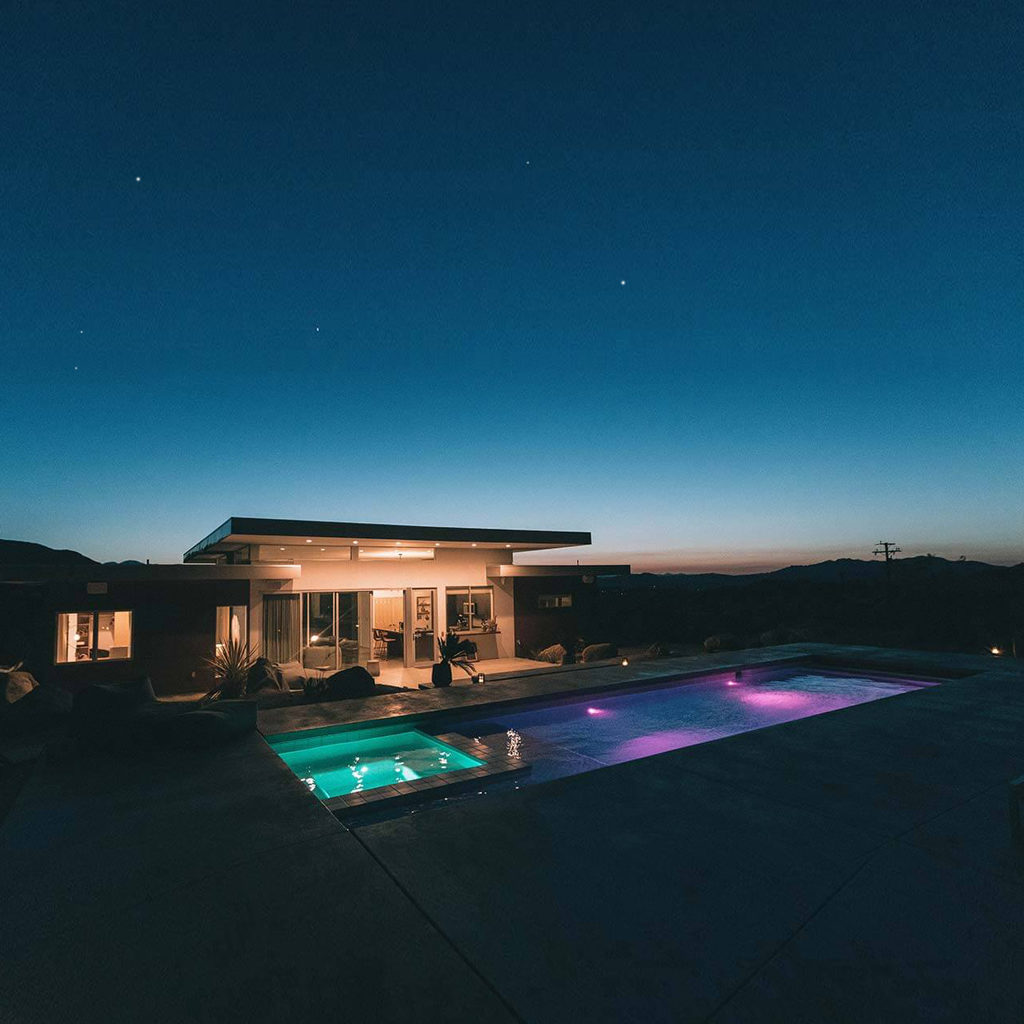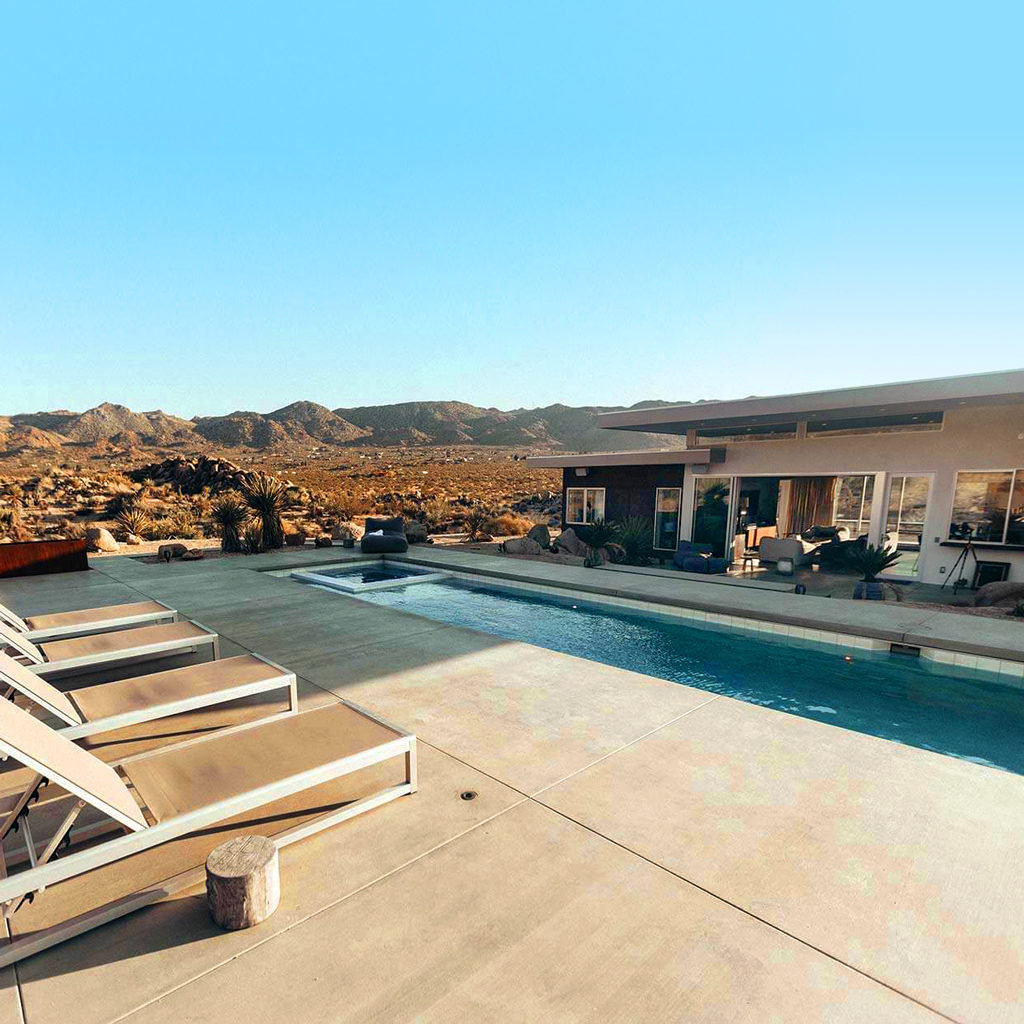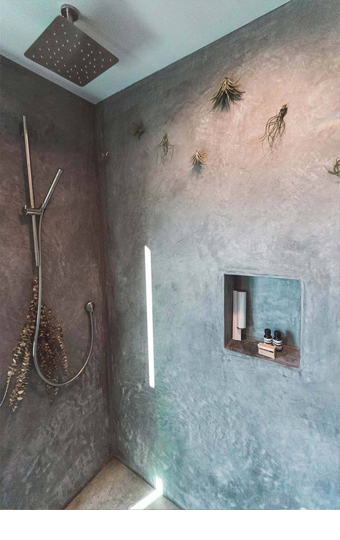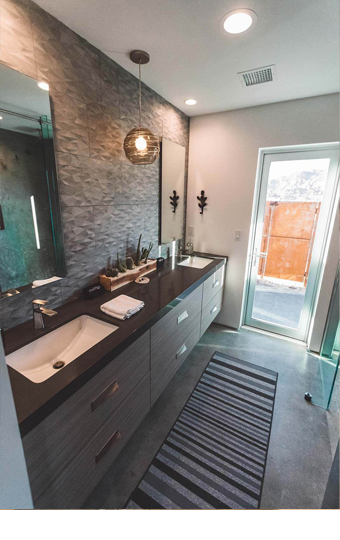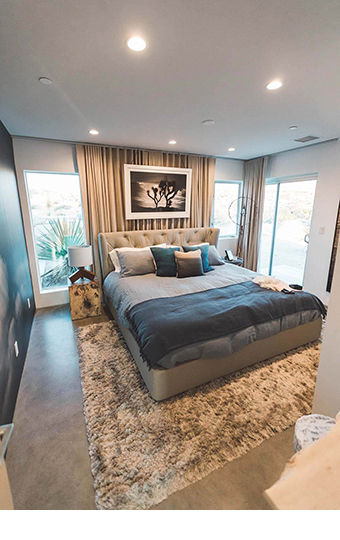 What's truly most unique about the property is its location. It's only a few minutes from downtown Joshua Tree, yet it has a feeling of exclusivity and privacy unmatched anywhere in the area.
The property borders an area of the park known as desert conservation area, or section 6, and allows you to walk directly in Flowerland and access miles of unspoiled trails. Each of the three bedrooms has a name: Sunset, Sunrise and Twilight. The house is perfectly situated on the cardinal directions of a compass.
Each of the murals is an original work of art by JD Davis, creative director at a major Los Angeles advertising agency. The natural branch work featured in the video is by an increasingly well known local artist named Bonnie Burke, who incorporates natural elements gathered from the desert.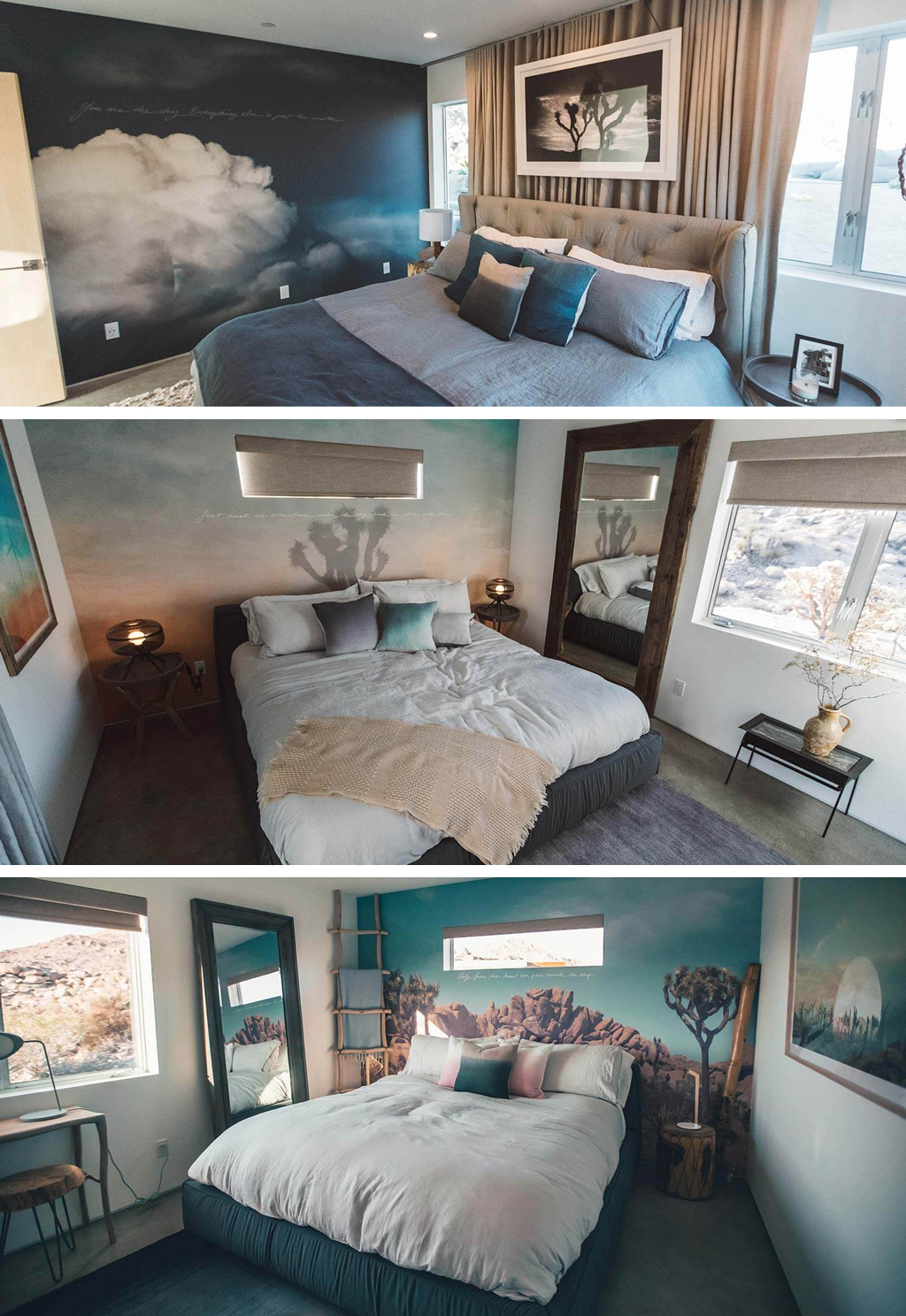 As night falls, we get the light show! With the help of a fireplace, changing pool lights, and unique walkway lights that simulate a lantern, the SkyHouse is as beautiful at night as it is during the day.
Visit SkyHouse on Instagram, and if you plan on visiting Joshua Tree in the future, check them out on AirBNB.