Courtney Konuch, designer and owner of Home store in Venice, designed the newly opened 500-square-foot space with along with her husband, Robert. "He built everything you see in the shop, except for the rolling walls Sara Marlowe Hall of Merchant Modern had built for Merchant Gallery [now located next door] and generously let us keep," says Konuch. "Home is unique because it is a wonderful blend of things I personally create and curated items that reflect the people, textiles and objects I love. Whether it's a book of haiku written by local author and artist, Daniel White; the line of naturally-dyed vintage hemp textiles I design; or bundle-dyed throws by Caitlin Parker, so many of the things offered are only found at Home."
Inside her boutique stocked with global-inspired wares and sustainable accessories, Konuch houses a well-edited mix of plant-dyed throws, handwoven baskets, pillows, clothing, and rugs. "I absolutely love the wall of rugs," says Konuch. "My husband and I worked together to design the rack he built specifically for the shop, and it's perfect. I love that the rugs are always changing. It keeps things fresh. I also love my customers. I am very lucky to meet such lovely, inspiring people on a daily basis."
Konuch, who also offers custom design services and rentals for home staging, photo shoots, and events, explains why she opened; describes three standout items; and explains what's happening next at Home.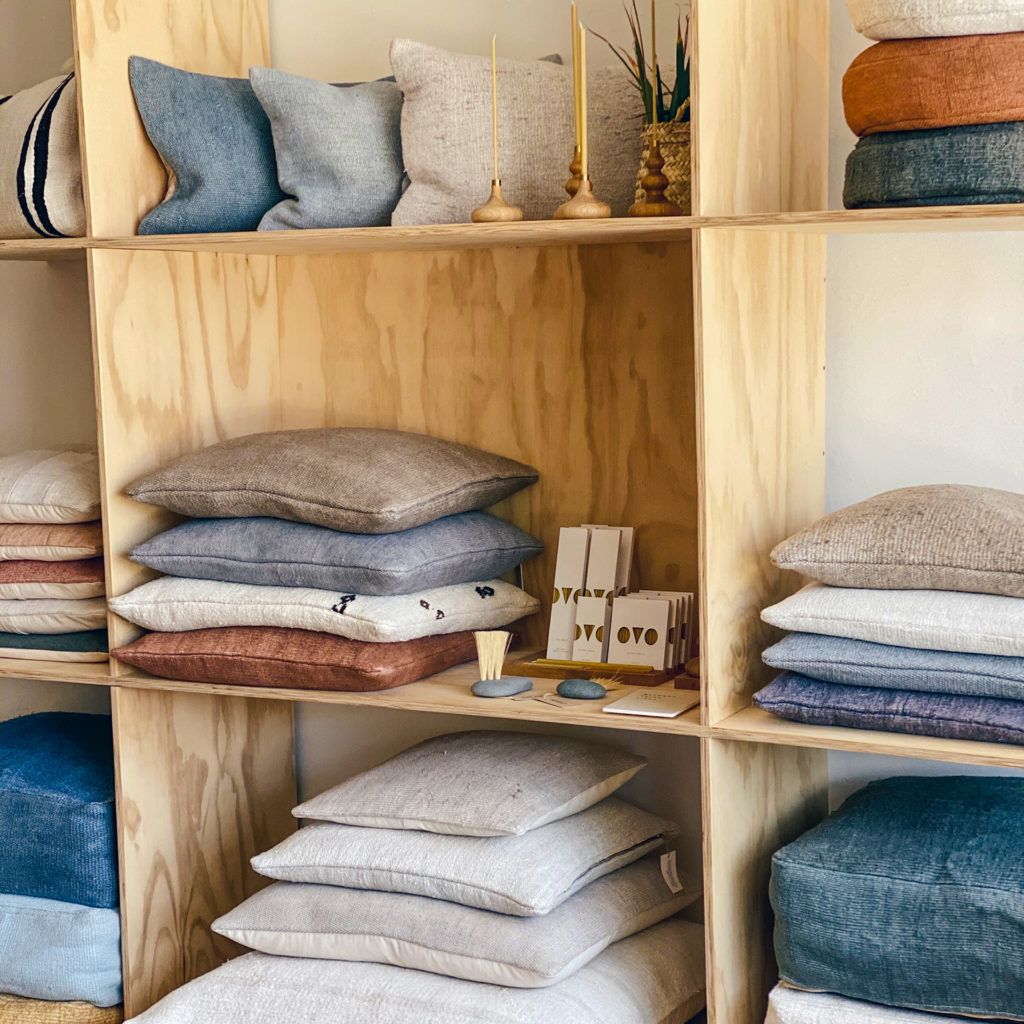 Why did you open?
I happened upon vintage Turkish hemp rugs about six years ago while looking for rugs for my own home. I had a very difficult time finding them in the US, and was inspired to find a way to bring them here for myself and others. My long search led me to the rug expert I now work with to exclusively source and create my vintage hemp textiles. The initial line included custom-dyed floor cushions, throw pillows, and hemp rugs, along with a selection of curated vintage rugs. I worked with my sister to create my first color line of naturally-dyed textiles. She dyed a dozen hemp remnants with plants, and we shipped the swatches to Turkey along with her dye notes. The artisan workshop did their best to match what we sent, and it was successful. In early 2018, I launched my vintage hemp textile line, and began selling to individual clients and designers. I joined Moona Star Collective when it opened in September 2018, and gradually grew my brand to include handwoven baskets, sustainable home essentials, and other textiles. By 2020, I had outgrown my home studio and began to look for a retail space. The opportunity to open my first brick-and-mortar came at the very end of 2020, and Home was born. I began the build out process with my husband (and our two young children) in January of 2021, and officially opened in March. I am incredibly grateful for the support of my family, friends, community, and loyal customers. This little dream of mine would not have happened without them.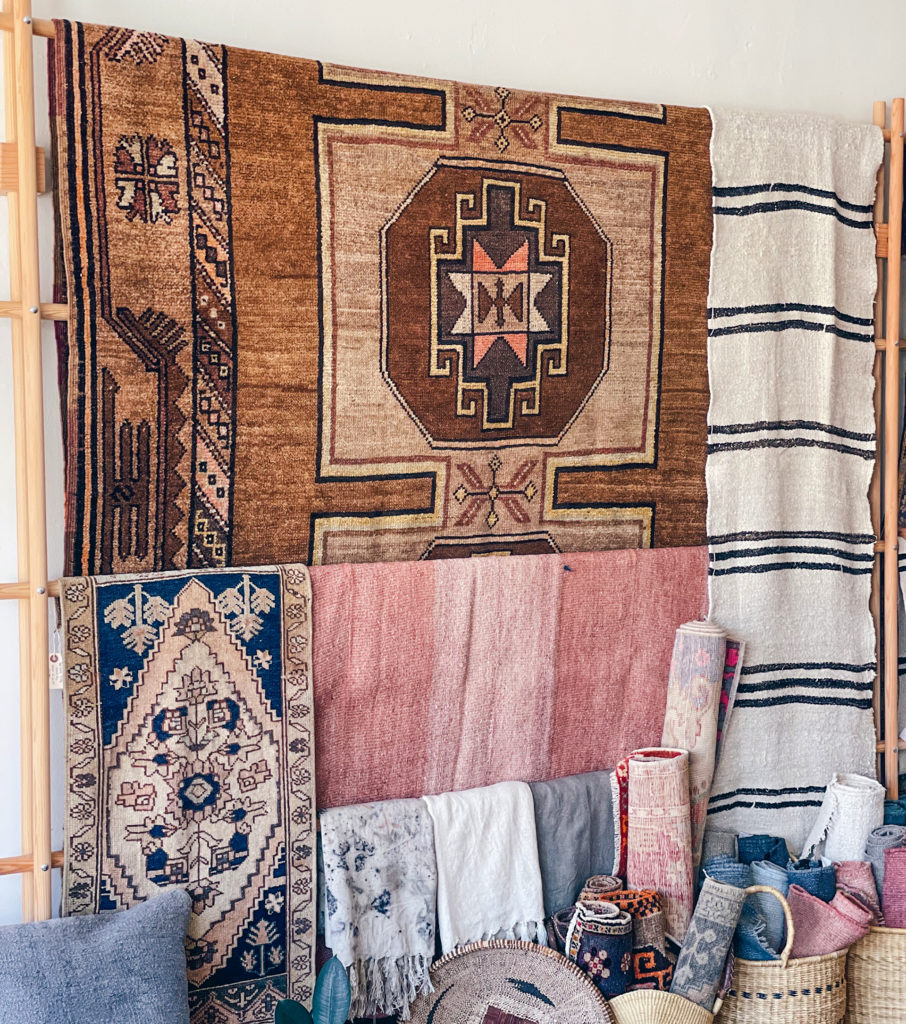 What is the overall concept of the store and why?
I want Home to feel like a home should: inviting, warm, comfortable, healthy, thoughtfully-designed and functional. I also hope that Home evokes one's own feelings of home, and inspires them to create the space and energy they desire. Lastly, it is imperative that Home reflects our core values of sustainability, environmental responsibility, ethical manufacturing practices, and supporting local and global artists and designers.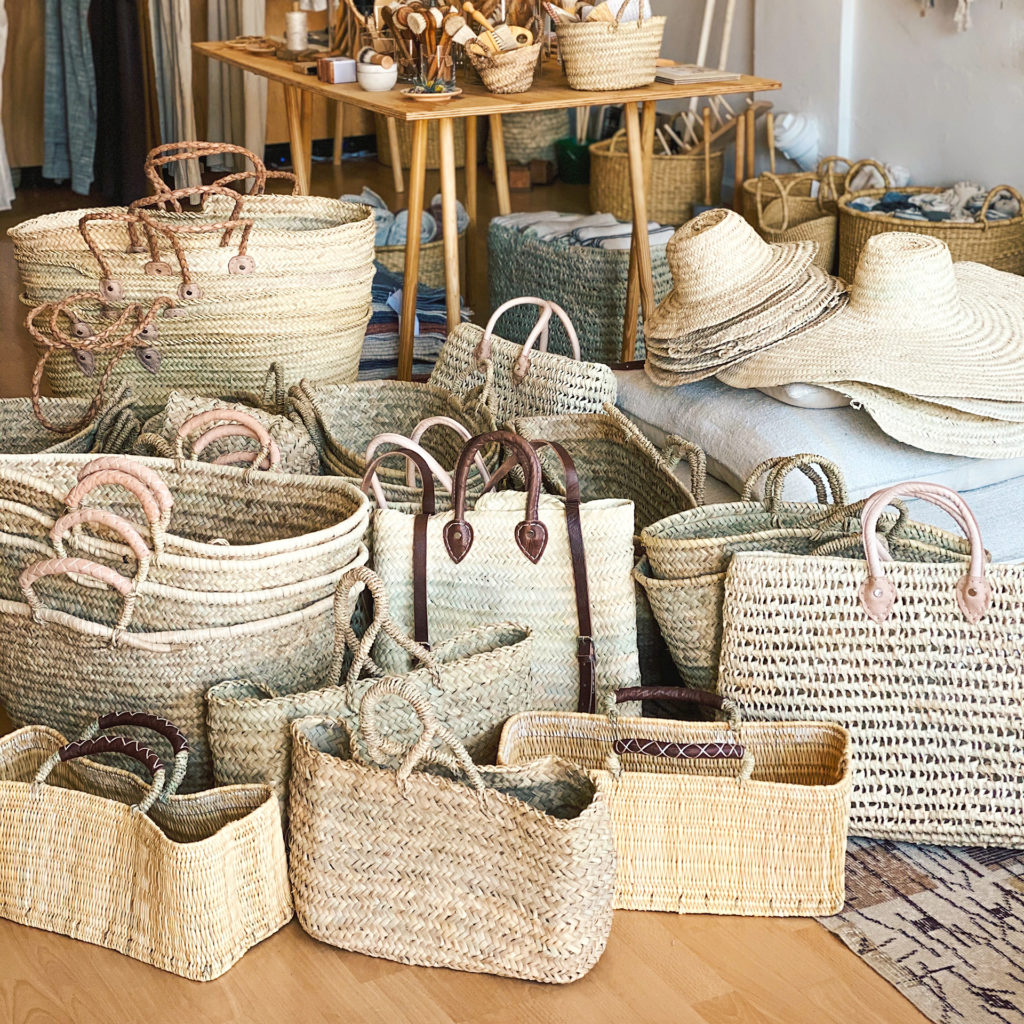 Describe some of the vendors and artisans you carry.
I am a member of Moona Star Collective in Topanga, and incredibly blessed to be surrounded by so many talented and creative women. Monica Zaidman owns Moona Star Collective, and designs the Moona Star clothing line. She is a dear friend and wonderful mentor, who has helped me grow as an individual, designer, and business woman. I wanted to have a bit from each represented at Home, this includes Moona Star women's clothing; The Forest Said unisex clothing, handcrafted jewelry by AVILLA; and smallbatch tea from OneTea. Other local artists and designers include Caitlin Parker, Bob Dornberger; and Karla Mejia of The Art of Provocation.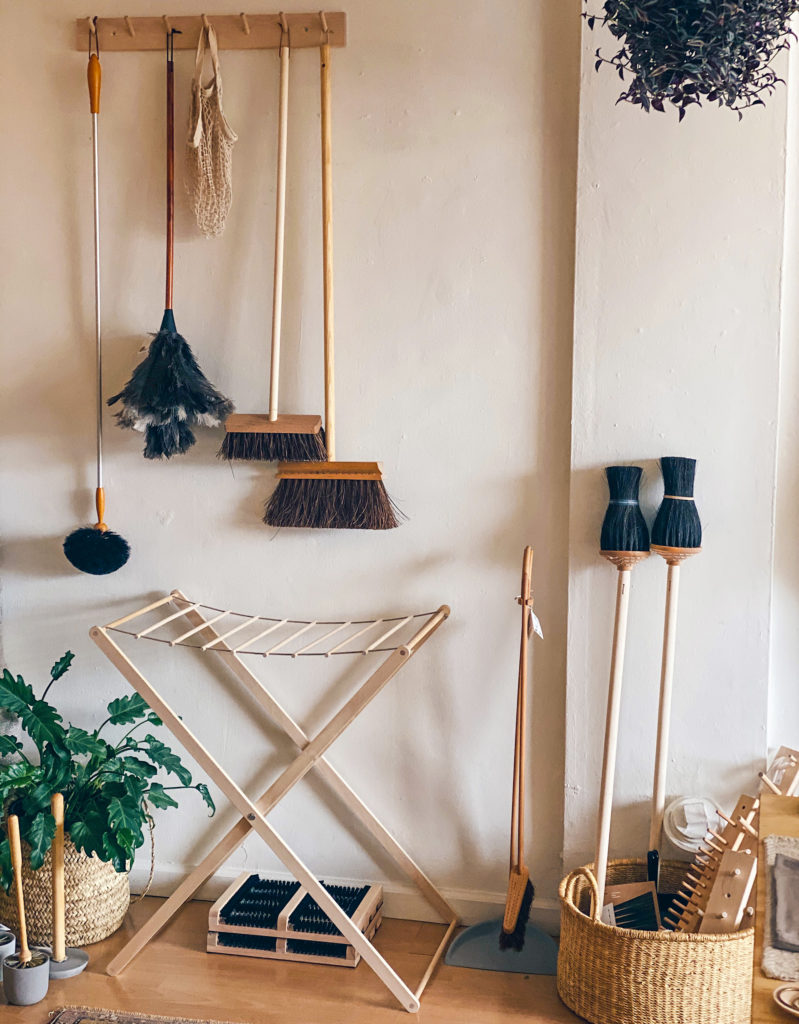 Three rare or unique items?
Vintage hemp meditation cushions. Each heirloom-quality cushion is ethically handmade in Turkey from naturally-dyed vintage hemp remnants. We hand fill our cushions with six to seven pounds of organic buckwheat hulls grown in the United States. The meditation cushions are incredibly versatile and can be used around a coffee table, as little seats for children, tea circles, and the list goes on.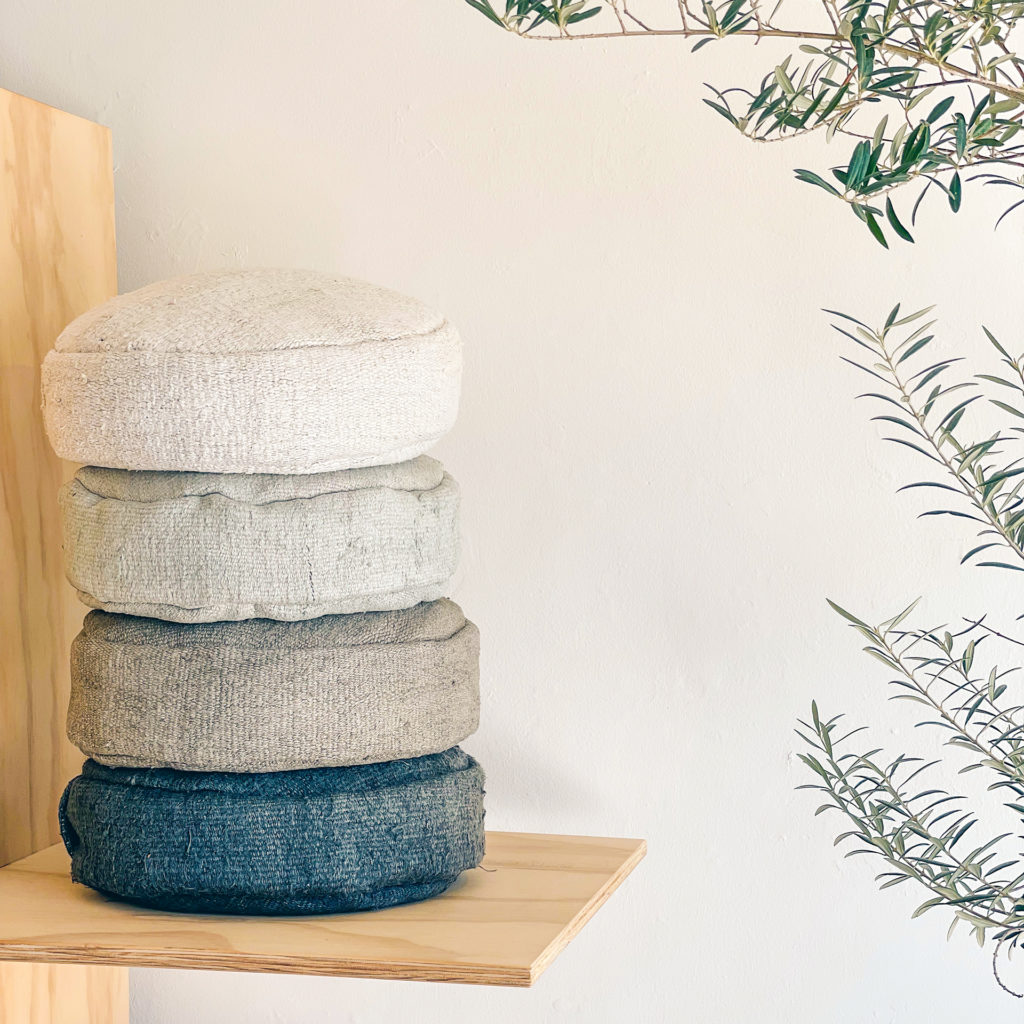 Plant-dyed linen throws made in collaboration with Caitlin Parker. These 100-percent linen throws, with hand-tied tassels, are handwoven on antique wooden looms by one a small atelier in Turkey. After we receive the textiles from Turkey, Caitlin dyes them with plant roots, extracts, and other plant parts. Some throws are dyed a solid color and others are bundle-dyed using flowers, roots, and plants that Caitlin grows, forages, or sources locally. Each throw is one-of-a-kind. There is just nothing like the texture of handwoven fabric.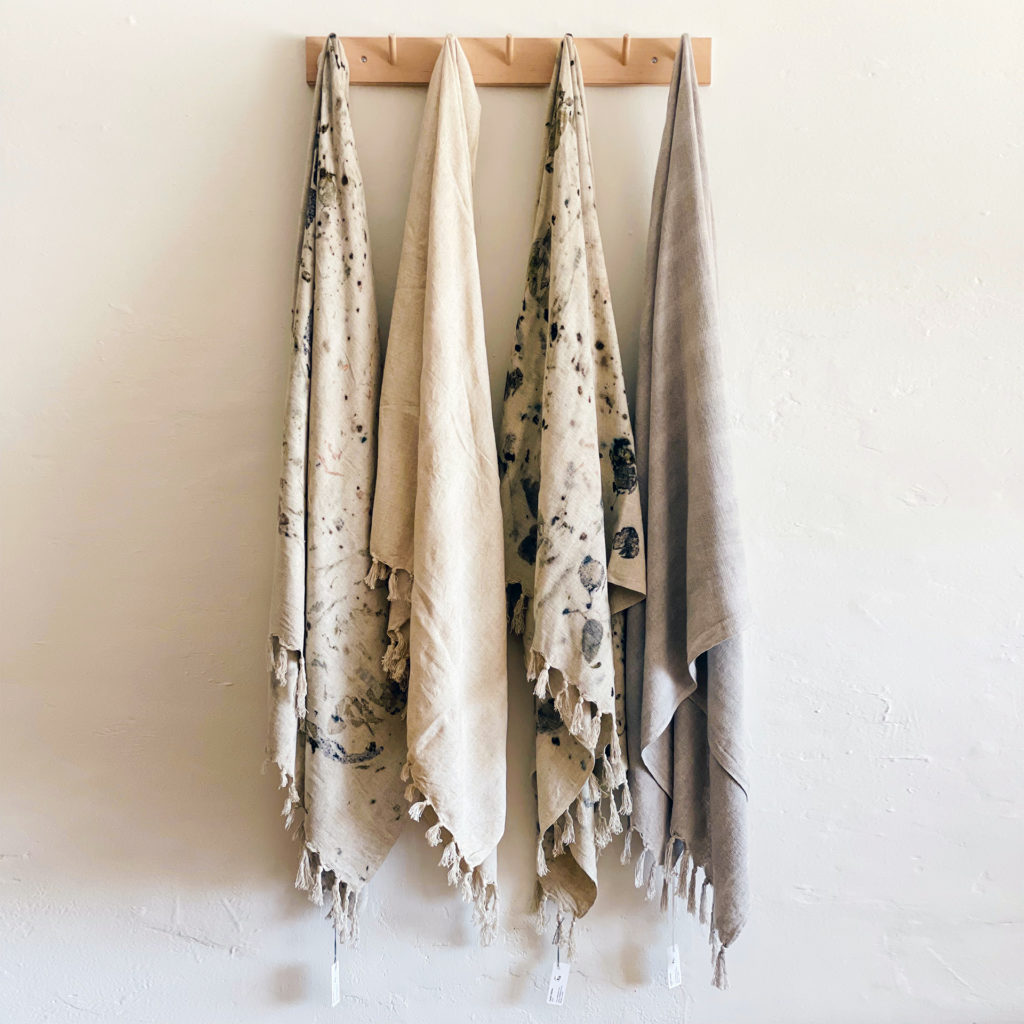 Double-sided vintage hemp throw pillows are fantastic. We offer them in several sizes, and can also have custom sizes made. Each pillow is made from naturally-dyed vintage hemp that was handwoven in the 1960s. Just as no two Kilims are ever identical, no two pillows are ever exactly alike either. I am really looking forward to our new Fall/Winter color line that should be arriving around the end of September.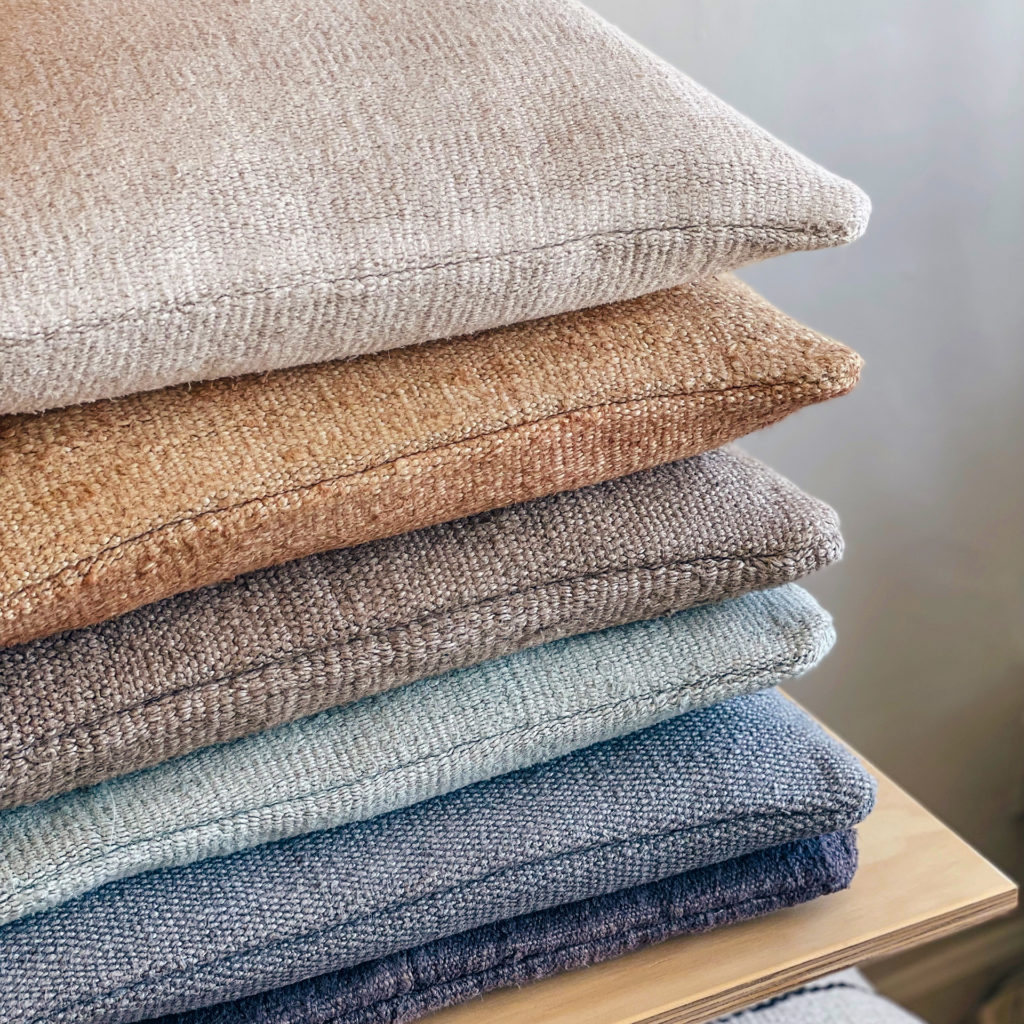 Any future store happenings?
Beginning in September, Home will be offering pop-up opportunities for local artists and designers. One of the brands that I am really excited about is Uru Golden Fleece. Uru Golden Fleece offers gorgeous recycled sustainable cashmere textiles designed by Maria Ripoll. Home and Merchant Modern will also be announcing dates for a Makers Market very soon. Follow us on @shophomela to stay up-to-date with our events.