Lauren Maker Siviski, founder and owner of Fitz & Bennett Home in Portland, Maine spent her childhood reconfiguring her bedroom. Five years ago, she opened Fitz & Bennett Home, outfitted with everything from handmade ceramic mugs from Brooklyn, to original artwork and muslin quilts. Siviski walks us through the space and picks out her in-store favorites.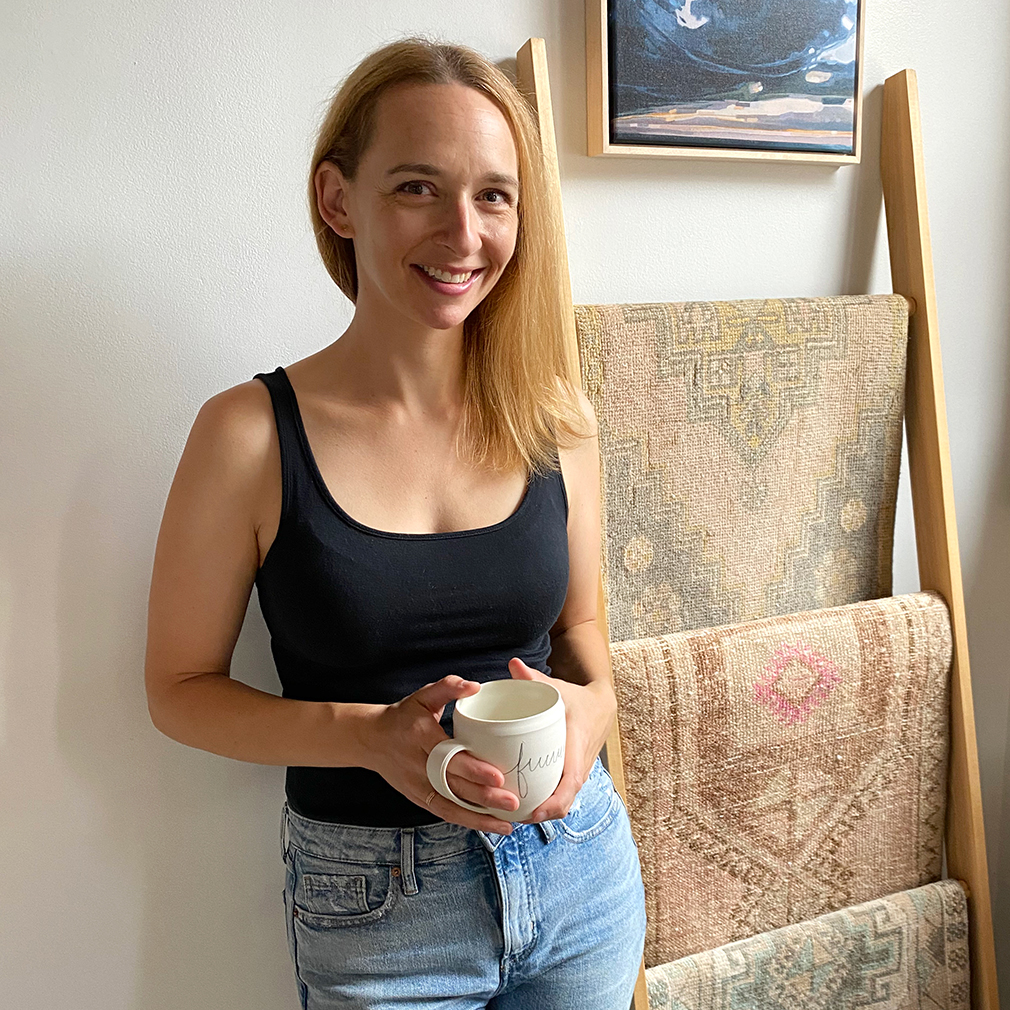 Tell us your background.
"I spent my youth driving my parents insane by rearranging my room weekly and critiquing my mother's decor choices. The need to alter a space was just in me from the start, so I went to school and earned my Bachelor's in Textiles, Merchandising and Design. I spent years working in high end retail and interior design, and eventually decided to see if I could make it work on my own. I wanted to open a shop that felt elevated in style, but not out of reach price wise. Curated and approachable. So often I feel like those two things do not come hand in hand, so I wanted to bring that to Portland. The timing was a little crazy as I was six months pregnant with our first child when we opened the shop in the Fall of 2017. The store is named after my maternal grandmothers. Their maiden names are Fitzgerald and Bennett."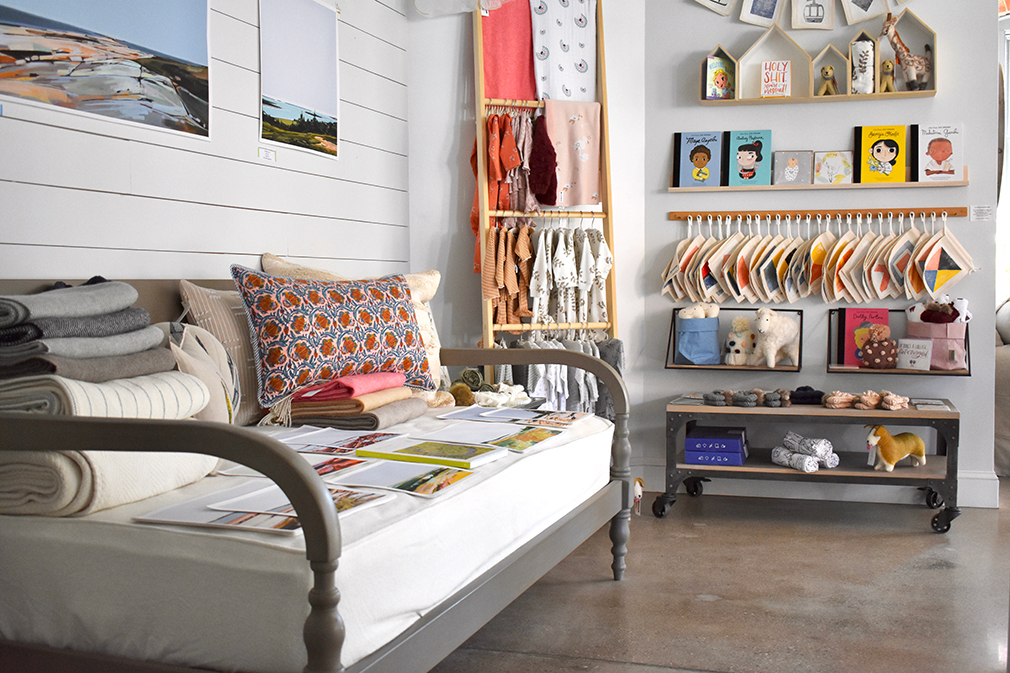 Describe the store.
"I strive to be the spot in town where you know you can go to get a special gift for someone (or to treat yourself). So in that spirit we carry a little bit of everything such as lotions, soaps, candles, throw pillows, original artwork, dishes, books, greeting cards, vintage rugs, and things with a personality to them. We don't take ourselves too seriously, so if a mug that is beautifully handmade in Brooklyn, and says 'fuuuuuuck' on it just happens to be the perfect gift for your person, then we got you."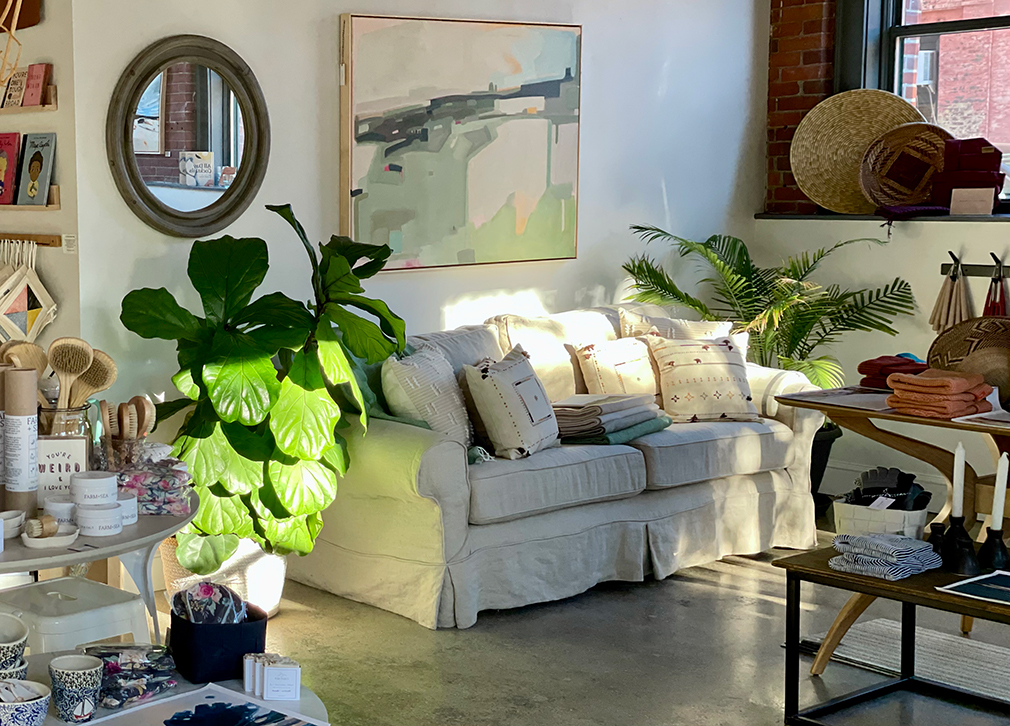 Items you would buy yourself?
"These are from a local watercolor artist, and are perfect in every way. They're super soft, a generous size, and the patterns are adorable. My own kids have and love them, and they are my go-to baby shower gift."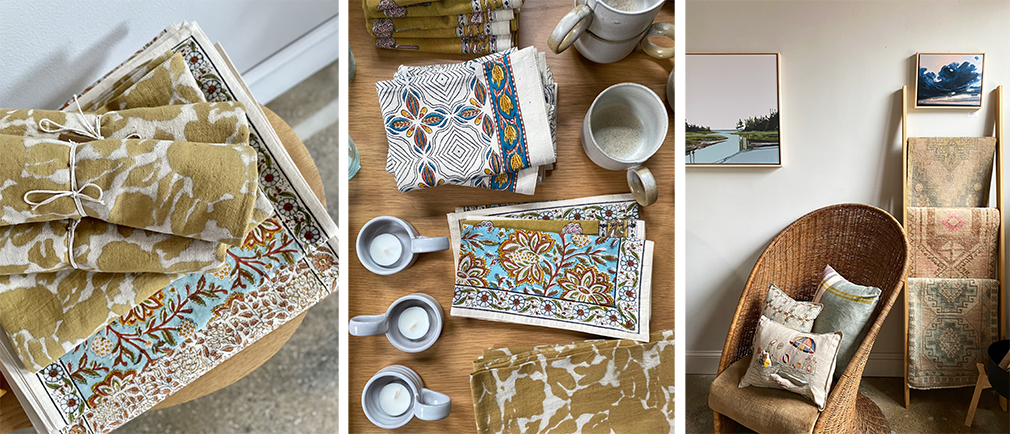 "Another at-home favorite for me, these plates are made from bamboo fiber, so they are eco-friendly, and the prints are always so fun to mix and match. Great for a picnic or everyday use."
"They're kind of a modern take on an oil lamp. The candlesticks are metal and have an endless wick that never actually burns, so you can light it again and again. We sell a ton of scented candles, but these are a nice alternative if you're having a dinner party and want the ambiance without a scent during a meal, or as a housewarming gift."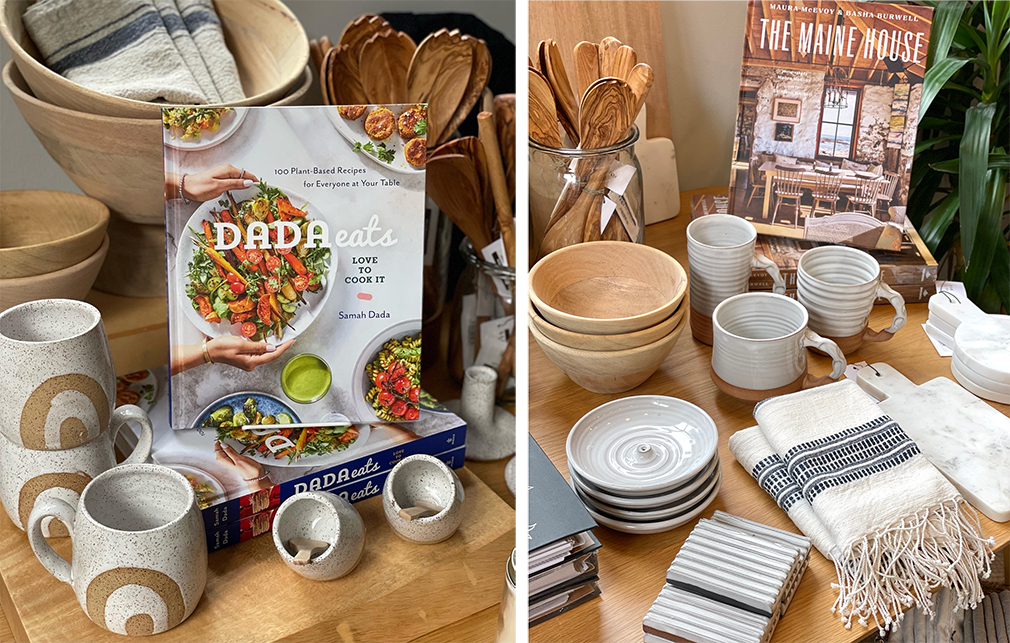 "I am a sucker for anything marbled. The process is so amazing, and I'd love to try it one day. These beauties are made to order in California, so each one is completely unique. Filled with flax, these feel like a spa treatment after you pop them in the microwave for 30 seconds."
"These mugs get a chuckle out of almost every customer that walks in the door. They really seem to capture the zeitgeist of the past few years. Handmade in Brooklyn, they are beautifully made, simple, and sassy."
Anything new?
"We love to do pop-ups with local artists during the holiday season, and now that Covid has cooled down, we are filling our calendar with those events that we haven't really been able to hold for the last two years. Portland has a buy local backbone so we always see a lot of support from the community during the holidays."