After launching online and setting up a pop-up shop in Edina, Minnesota for six months, interior designer Bria Hammel of Bria Hammel Interiors decided to make her inaugural design store, Brooke & Lou, official. "We were blown away by the incredible response from our community so we decided to make it permanent," says Hammel. "Our store has opened up even more opportunities for us to be able to grow our customer relationships face-to-face, partnering with other local store owners in the neighborhood, and hosting various events and workshops."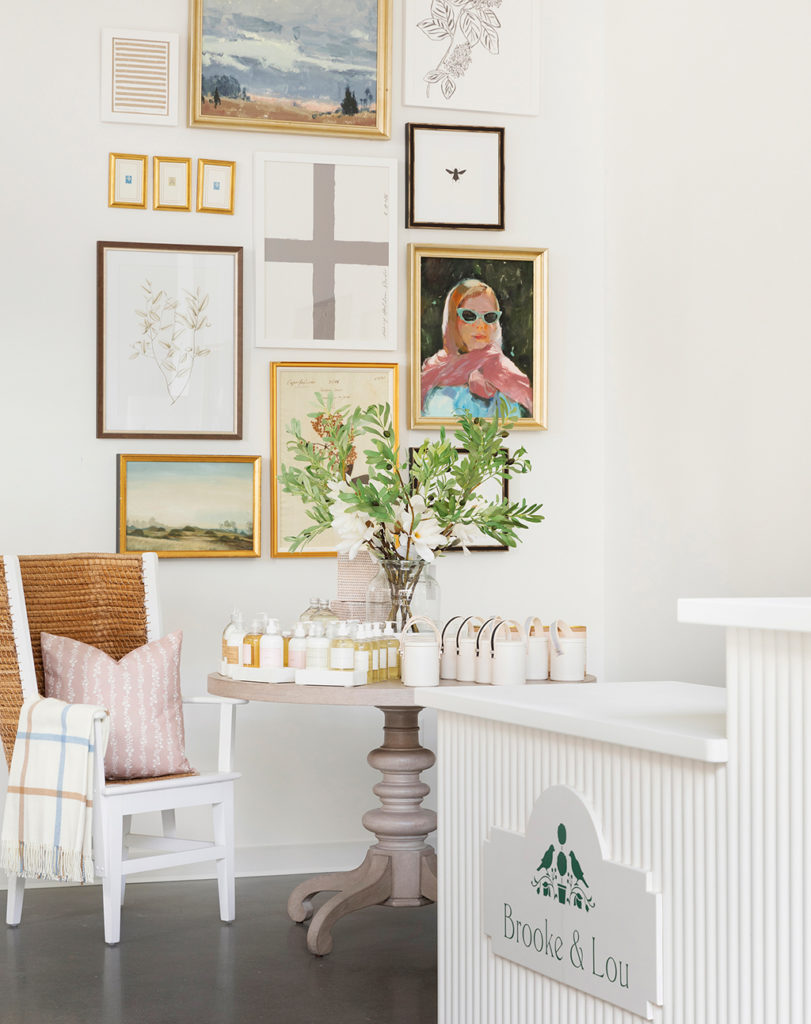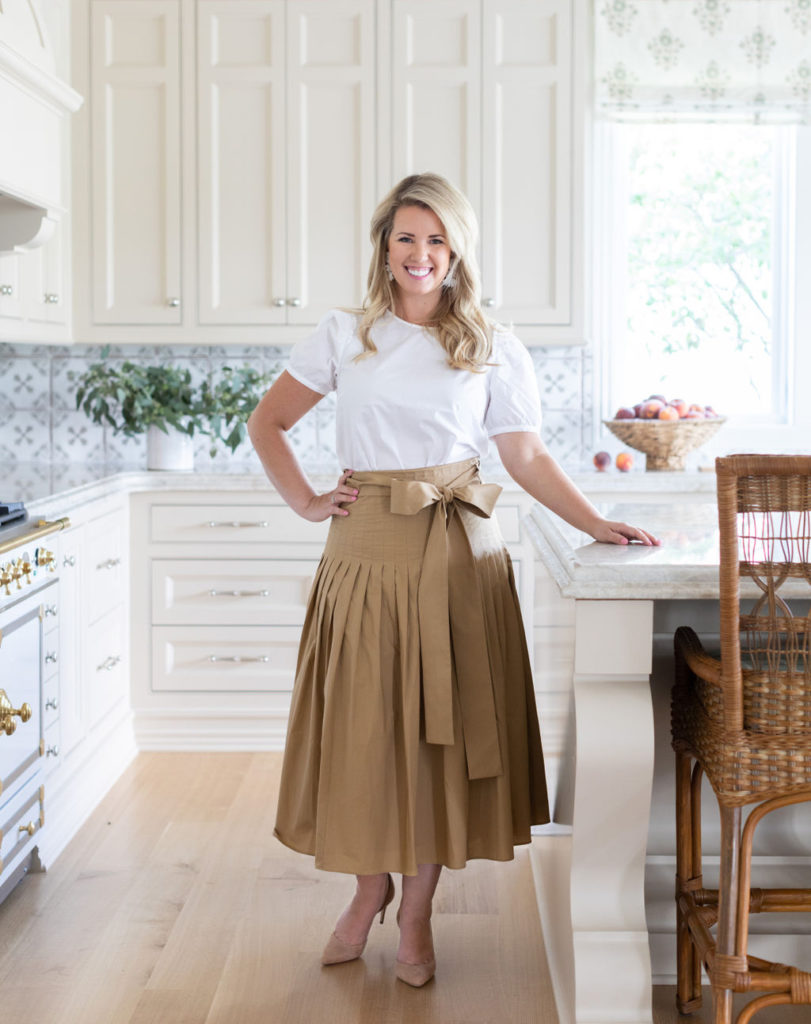 The light and bright store (the name originated from the nicknames for her two children), is stocked with artwork, kitchen wares, and Life Friendly pieces designed for busy families and professionals with performance upholstery fabrics, easy-to-clean wallpaper, and durable rugs and pillows that can be tossed in the washing machine. "We truly believe that timeless, beautiful style is always obtainable whether you have a quiet, empty nest or a bustling household of ten," explains Hammel. "At Brooke & Lou, we're making that possible."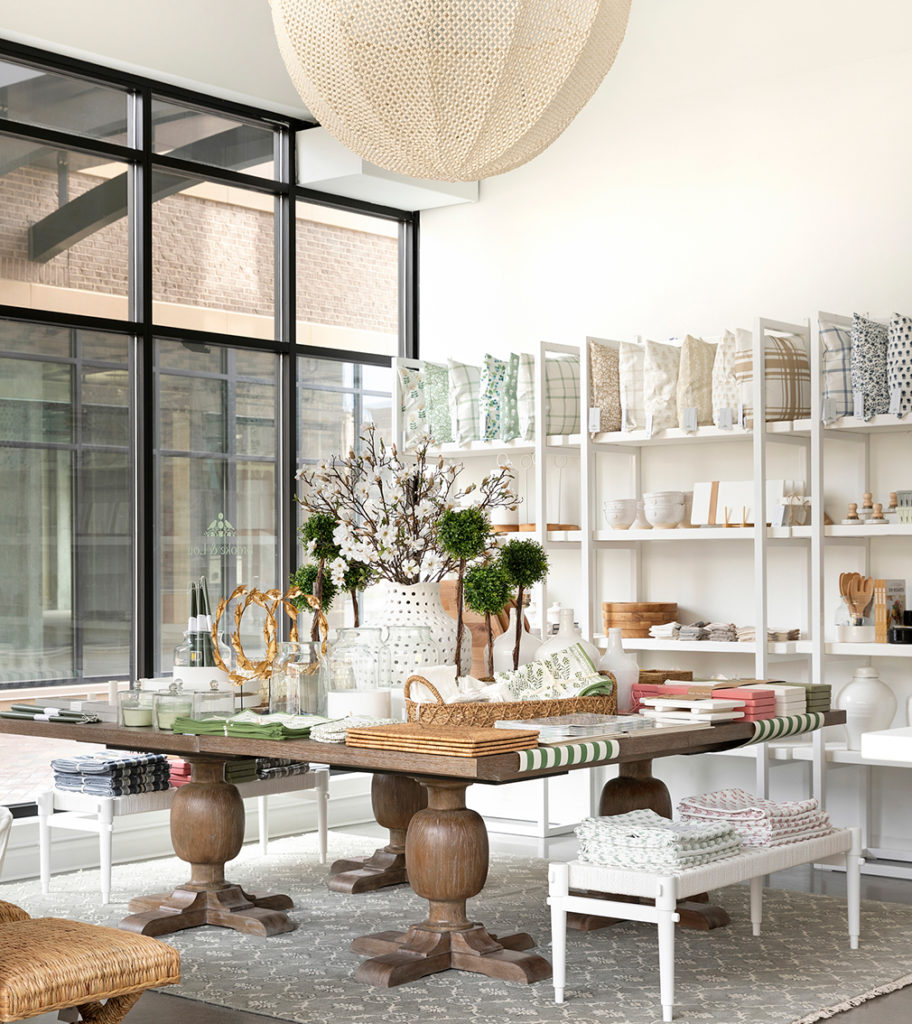 The store also hosts design events for those in need of a little extra design insight. "Once a month we offer a Designer Happy Hour event at our store where anyone can come in with their design questions, bring in swatches, and get the feedback from our team of designers," says Hammel. "Our sister company, Bria Hammel Interiors, also offers e-design or The Expert sessions for additional design support." Now, Hammel, gearing up to launch the Spring collection next week, and a first-ever pet collection in mid-April, takes us into Brooke & Lou via video and shares some of her go-to items.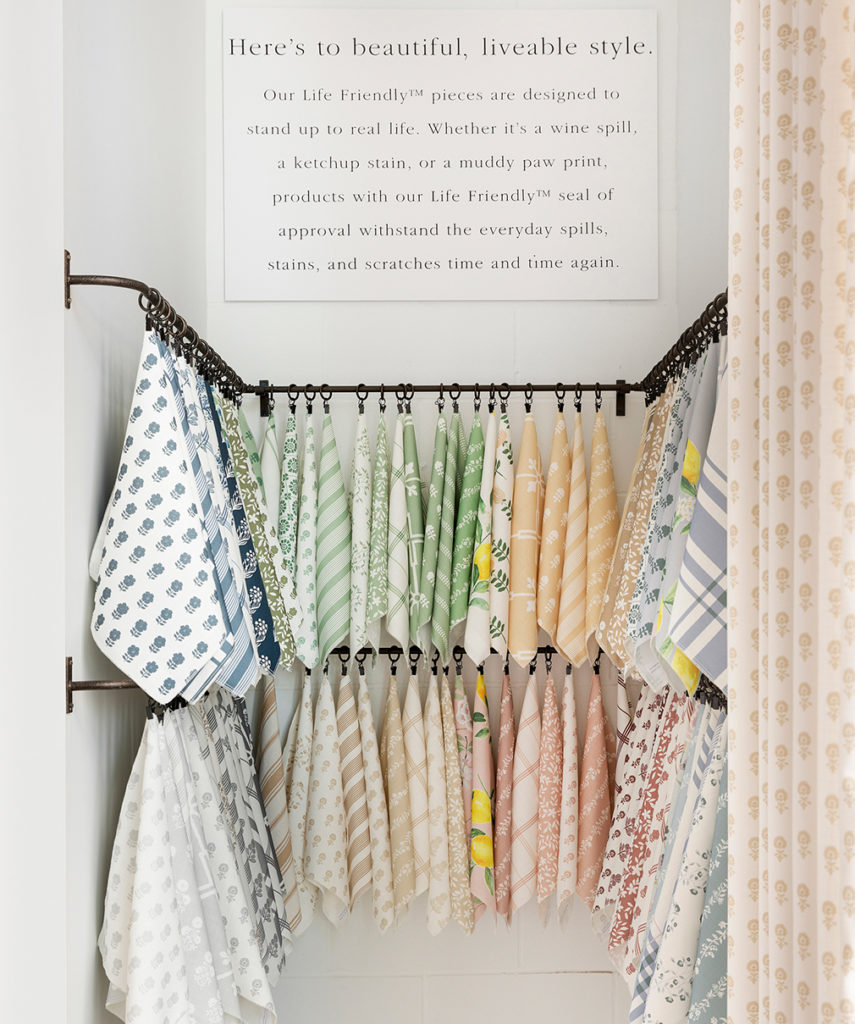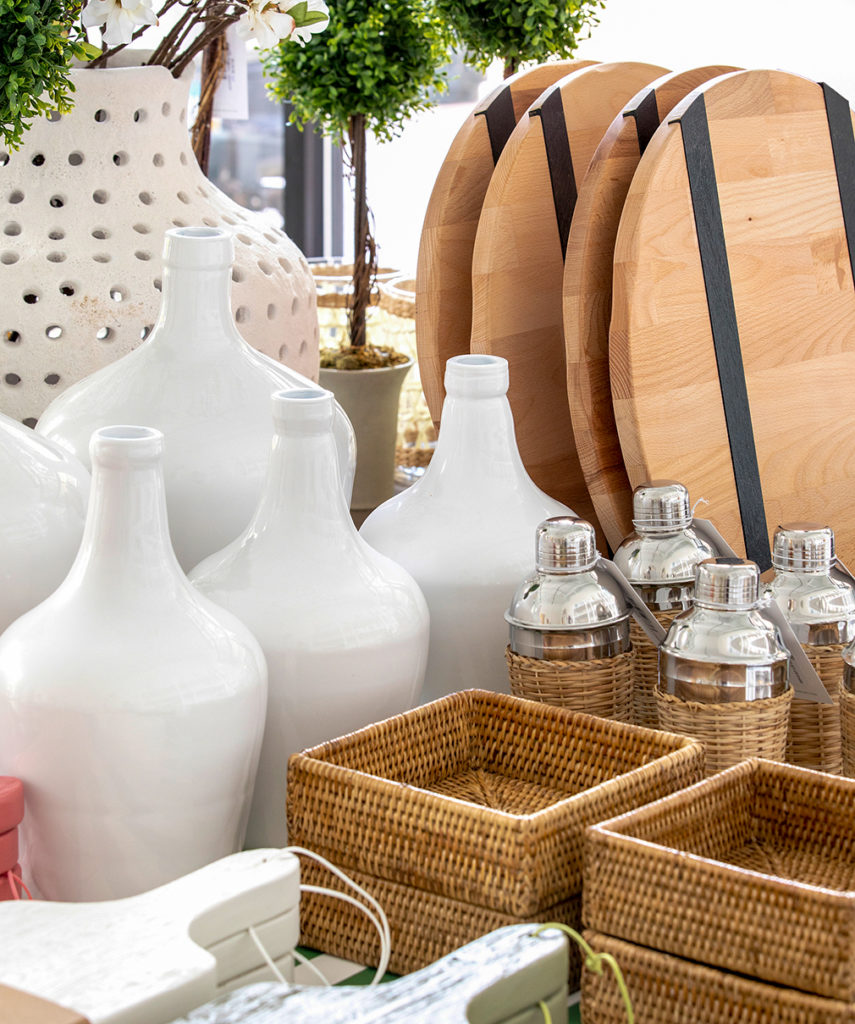 Hammel's Store Picks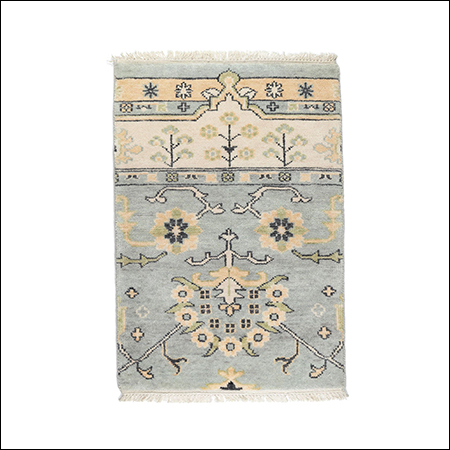 "This is one of our best-selling rugs," says Hammel. "The pastel print acts as a neutral in any space."
---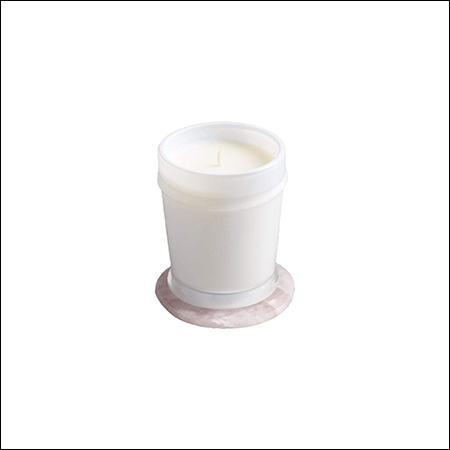 Coconut Sugar Candle
"Immediately when you walk into our store, you're greeted with the scent of our favorite Coconut Sugar candle," she says. "It burns all day while the store is open and has a welcoming fresh scent that reminds us of a relaxing day at the beach."
---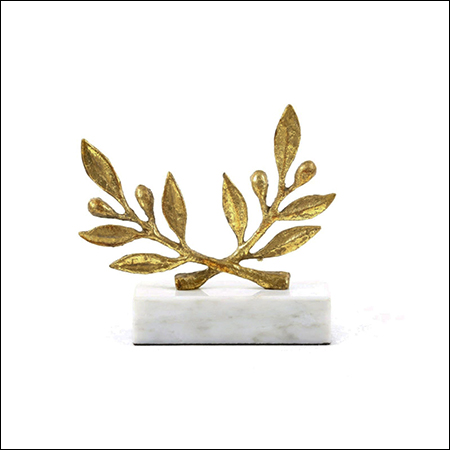 "One of our best sellers and a customer favorite, our Gold Leaf Statue is the perfect accessory to any bookshelf, coffee table, or side table," explains Hammel.
---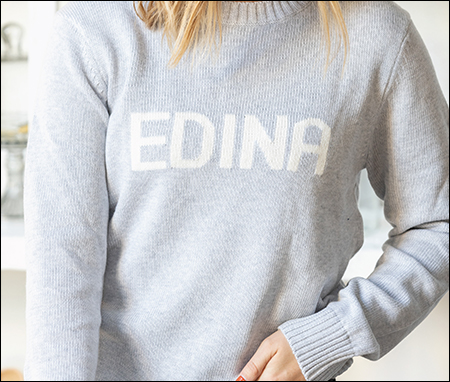 Brooke & Lou Sweatshirt and Edina Sweater
"Exclusive to our store, we offer Brooke & Lou branded sweatshirts which our team loves," she says. "We also have location specific 'Edina' knitted sweaters that show some love from our first-ever brick & mortar storefront."
---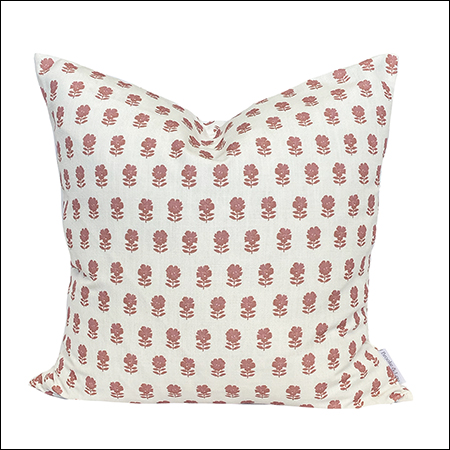 "We love the vintage floral block-print style of our Lulu pillow, and it always pairs perfectly with any other pattern you style with it," says Hammel. "Similar to all of our exclusive prints, this pillow print is designed by a local artist and printed in Minneapolis, Minnesota."
---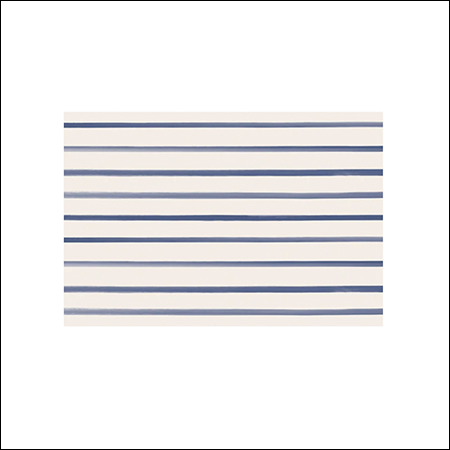 "Always a fan of classic stripes, we love these easy to use paper placemats," says Hammel. "They are perfect for layering a place setting, enjoying a meal, and recycling when you are done."
---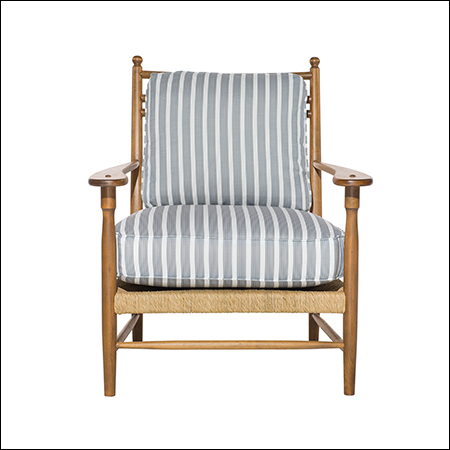 "Our Rush Chair is one of our Brooke & Lou original pieces and they've remained a fan favorite," says Hammel. "It's oversized and comfortable enough to sit in for hours too. Offered in various finishes, you can also customize the cushions with one of our exclusive Brooke & Lou fabric patterns. Pair it with our Rush Ottoman for ultimate relaxation."