Mother-daughter design duo Jordan Cashman and Beverly Fowler, co-founders of Sage Market+Design in Newburyport, Massachusetts, has just opened doors to a larger location in downtown offering full-service design and a boutique hotel-like retail space filled with unique wares from around the world. "We love that the shop is different from what you typically find in Coastal New England," says Cashman. "We wanted people to walk into the shop and feel like they were transported to a boutique hotel. We really took the time to source unique pieces that you wouldn't find in other retail shops around us."
Cashman and Fowler take us on a video tour of their newly opened store, share their design approach, and fill us in on projects currently in the works.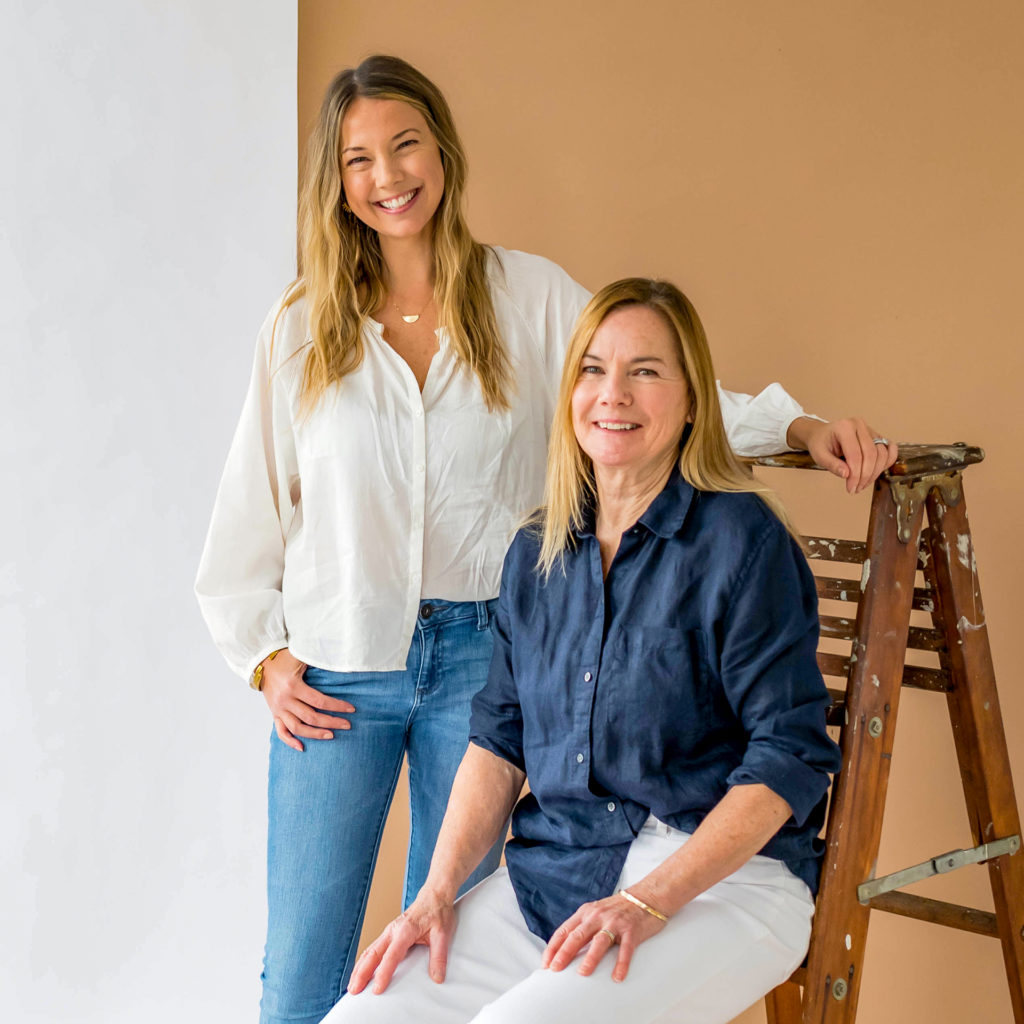 Tell us about the store and how you got started?
Bev: I have been in the retail industry for a long time and had always wanted to open my own shop. While working full-time, I started to dream up the business and what I wanted it to look like and put together a business plan. Then in 2012 I launched our online retail store. From there, I knew I wanted to open a brick-and-mortar so I started looking around at different locations where I would want our first storefront to be.
Jordan: I was also working full-time in PR and started helping my Mom with business aspects of getting the shop up and running. My husband is from Newburyport and we would visit friends here a lot and then I started bringing my parents up because it is so beautiful. Once we moved back to the area I knew this would be the perfect location. The more I got involved, the more excited I was to be a part of this with my mom.
Bev: We eventually found a great little storefront that allowed us to open our doors. I left my job and dove in full-time. We stayed there for two years but we quickly outgrew the space. We then doubled our location size right up the street and were there for six years. That is when Jordan left her job and joined me full-time running Sage. Needing more space and a design studio, we just opened our doors in June in a location right downtown. We are very excited. We have two employees beside ourselves and are looking to grow our team as we are now taking on a lot of design projects. A lot of these projects we are also acting as the General Contractor.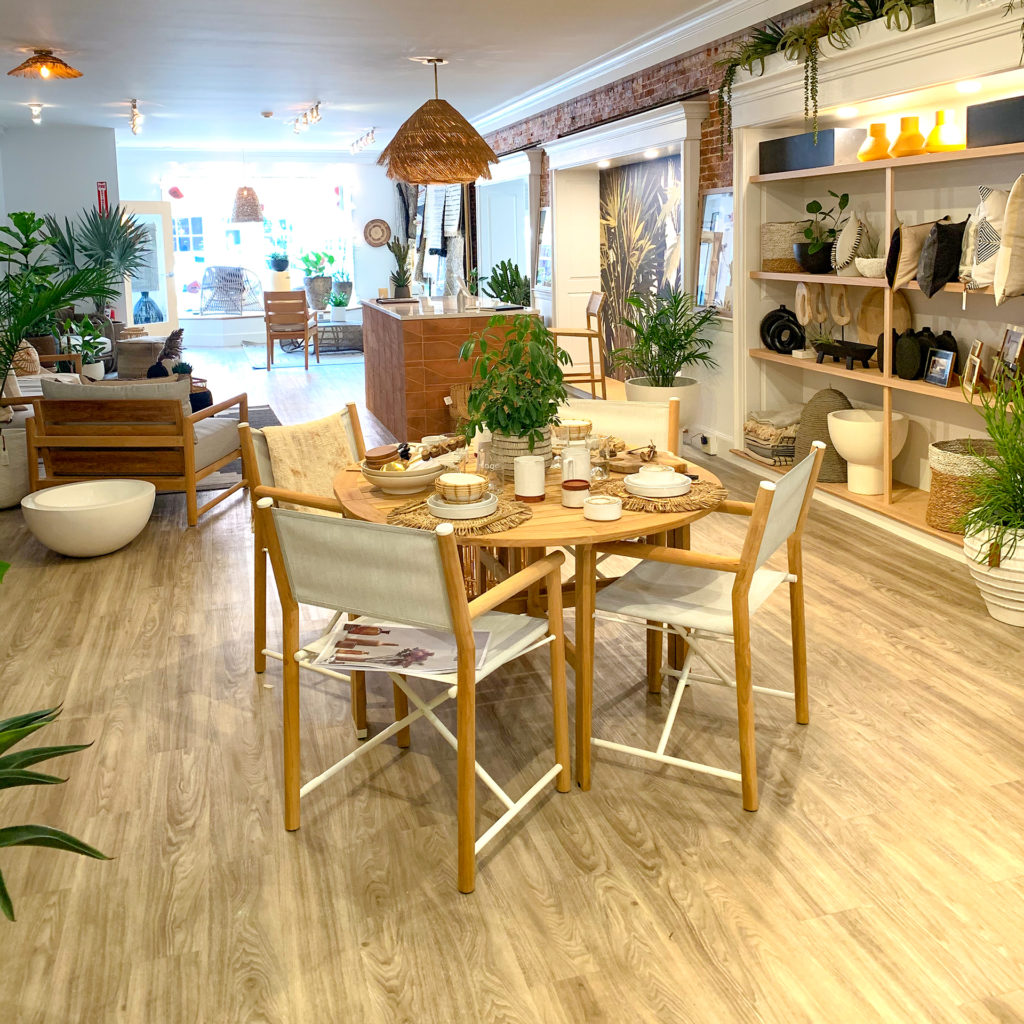 Your design philosophy and aesthetic?
Bev: Environments should be tranquil, elevate your mood, connect you with nature and conjure a restful feeling of endless summer. We do this through thoughtful, organic-inspired designs that add value and meaning to your life.
Jordan: By incorporating contemporary lines and earthy textures, our endless summer-inspired approach to design is always holistic and ever evolving. We'll transform your home into a beautiful and functional living space with pieces sourced exclusively from our shop, and custom furniture crafted just for you.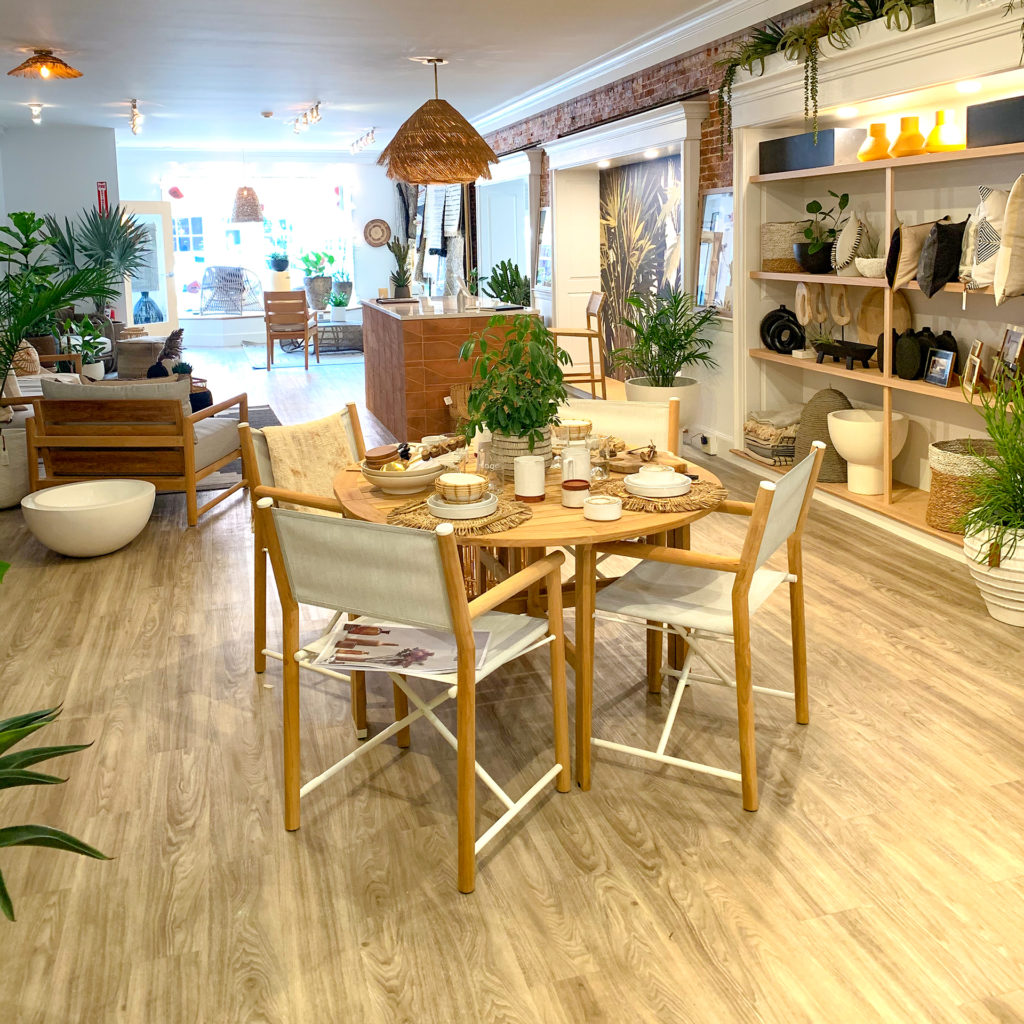 Describe your design services and offerings.
Jordan: We are a full-service interior design firm. We not only offer furnishings and styling help with pieces from our shop, but also full on interior design services, from renovations to brand-new builds. We also like to keep everything in-house so when our clients do not already have a contractor lined up, we also offer project management and General Contracting. We do both residential and commercial design.
Bev: We also do a lot of consulting with homeowners and builders as well as CAD drawings for custom millwork that we design.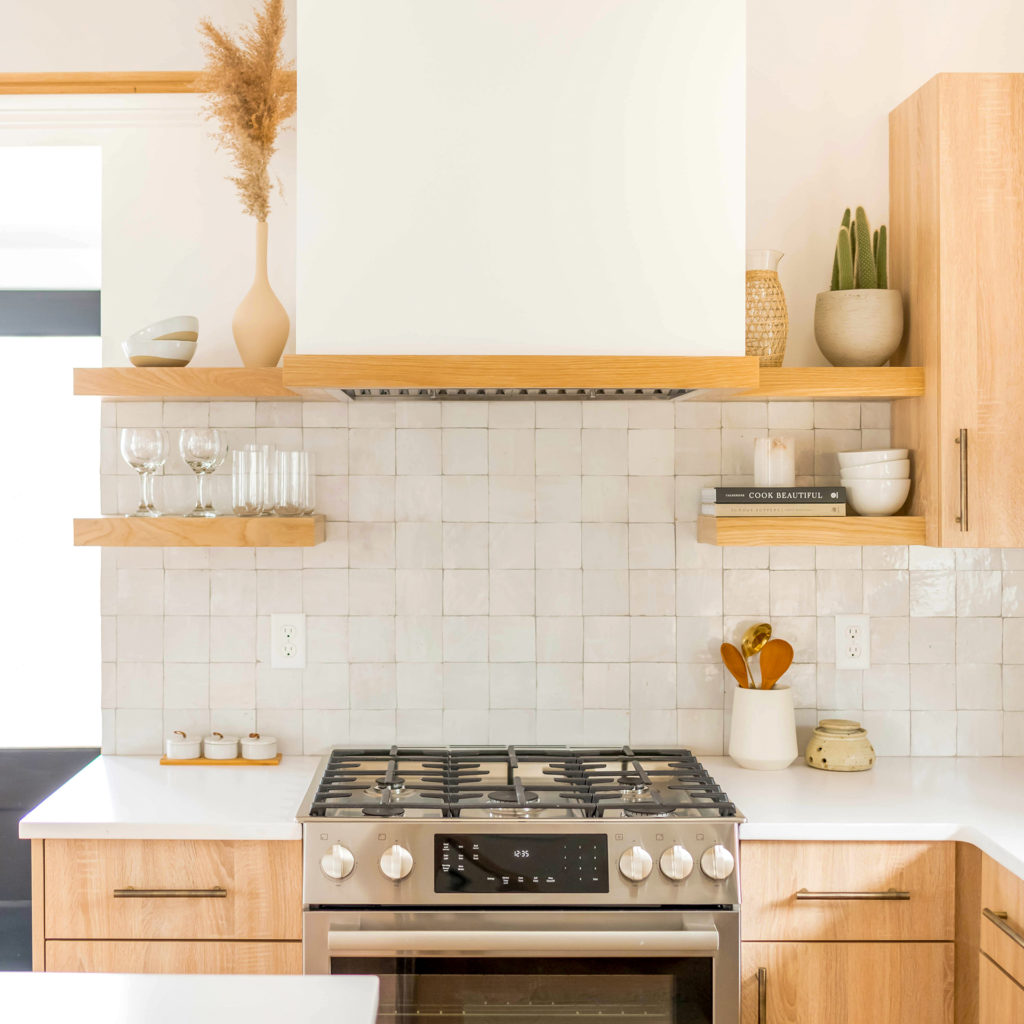 Tell us about the store design.
Bev: Jordan and I both designed the shop together. We knew we wanted this new store to be different from the last so we spent a lot of time dreaming up the new design and direction we wanted to take our brand.
Jordan: We found this amazing woven chandelier a couple of years ago and we bought it and held onto it for a couple of years as we knew it would fit perfectly with our new design aesthetic. From there, we sourced beautiful and unique items to be used in the shop, like the handmade Mexican tiles that go around our cash wrap. We also designed the kitchen that is in our shop and was made by our millwork team.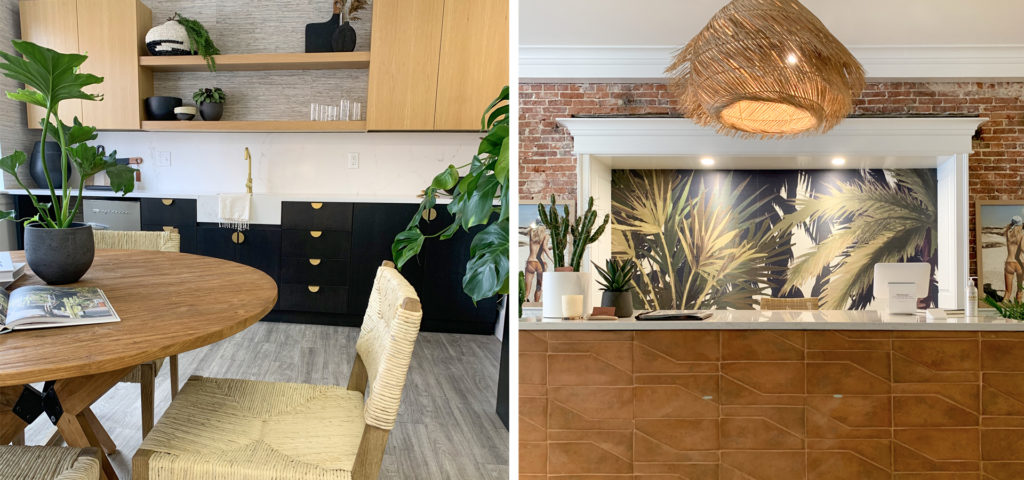 All Cisco & the Sun products are made in Bali and Cambodia by local artisans who apply a methodology of ceramic making that is unique to Sapporo, Japan. Mixing both Asian and Western sensibilities, the pieces are crafted by the sixth sense, or what the Japanese refer to as wabi-sabi. There are elements within Cisco & the Sun ceramics which you cannot see, but you can feel a comfort beyond the senses that permeates from hand to soul.
Pampa is a homewares brand based in Byron Bay, Australia. They work directly with skilled artisans in remote and rural Argentina to bring customers the finest-quality woven textiles and goods.
We are the local rep for Harbour Outdoor. We have a lot of their indoor and outdoor pieces in our shop but homeowners and designers can order any of their pieces directly through us. Their collections bring together unique design, incredible durability and a deep sense of culture derived from the harsh climates Australians call home. Their passion for design, detail and architecture is at the heart of Harbour.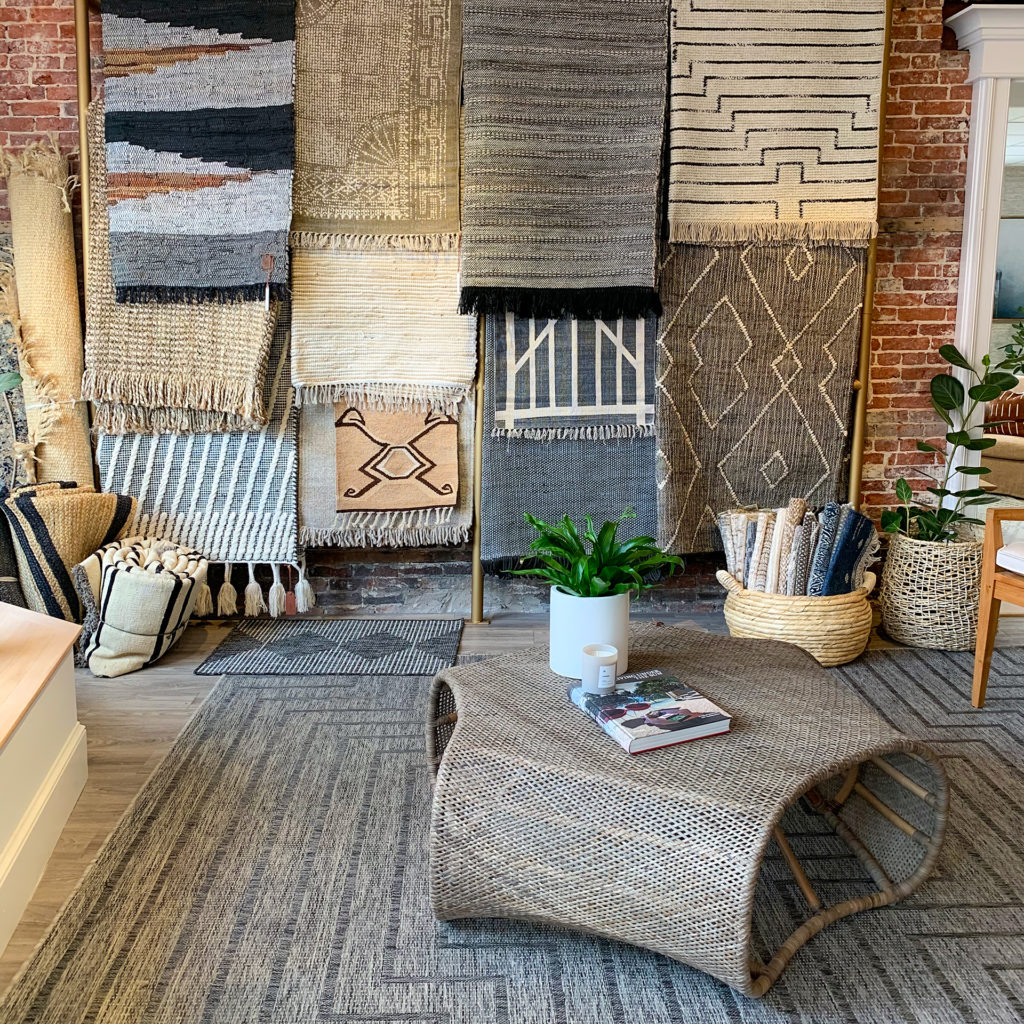 What are you working on now?
Jordan: A lot of exciting projects. We are currently working on a full home renovation in Amesbury in which we reconfigured the entire downstairs, designed the kitchen and custom millwork, and redid the powder room. We also furnished the entire first floor. Next, we are moving upstairs to the attic [to make into a storage space and teenage hangout] and the Master bath. Our Newburyport master bath remodel is just about finished, but we are still in the finishing stages. We also have a two-story addition and entire first floor remodel in Newburyport that we are working on plans for now. We are in the stages of designing the new kitchen, large entertainer's pantry, powder room and Master bath. Our West Newbury kitchen remodel, master bath refresh, and outdoor kitchen is kicking off this fall as well. We are acting as both designer and contractor on all of these jobs.
Bev: We also have a lot of smaller scale jobs where we are consulting with homeowners and contractors. We also always have lots of projects where we are helping clients with decor and accessories, plants and pots, even sourcing now for next year's outdoor furniture. We also do a lot of CAD design for custom millwork for clients. We just had a Master closet, corner kitchen cabinet, and hallway cabinetry/desk that we designed and we cannot wait to share this project. Everything came out so beautiful.