For her newest collection of bedding and lighting for Lulu and Georgia, designer Sarah Sherman Samuel turned to nature for organic silhouettes and earth-toned hues. The designer, who divides time between Los Angeles and Grand Rapids, Michigan, caught up with SHLTR to talk about design inspiration, nods to her Finnish heritage, and her personal favorites from her own line and beyond.
What was the inspiration for the new collection?
"Nature is always and forever the driving force of inspiration for my work. From color palette to shapes and motifs, nothing inspires me more than the natural world.
My goal with every collection is always to have a variety of materials, textures, and shapes that work together but don't necessarily look like a matching set. I'm designing one piece at a time while still looking at the whole collection, similar to how I design a client's home. As I select materials and furniture pieces for a space, I keep the whole room in mind but mix varied styles and shapes to tell a unique story and have a layered, collected feel."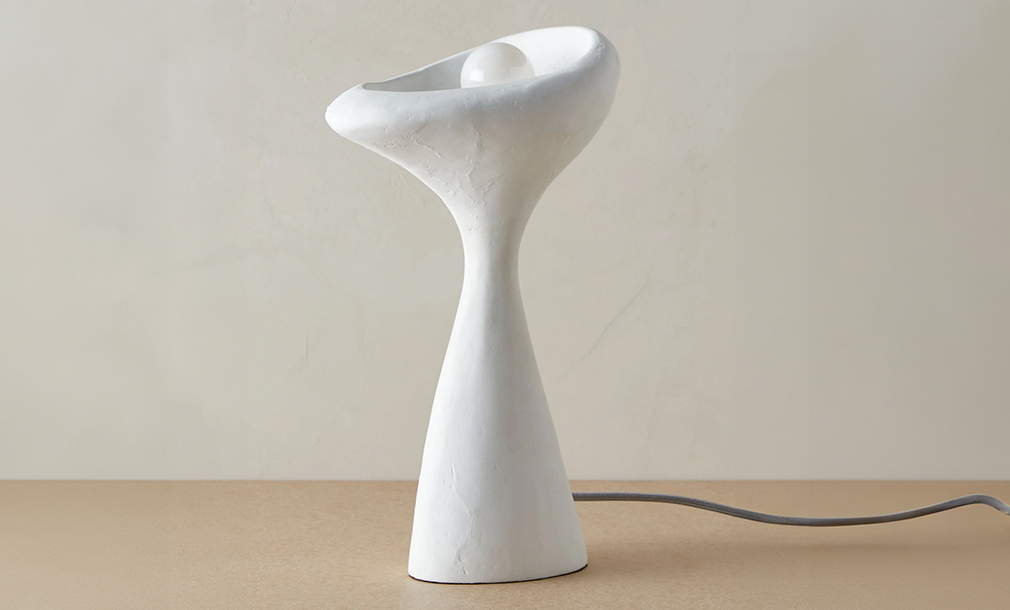 What do you love most about it?
"That it is truly an extension of my existing collection for Lulu and Georgia. I just keep adding new pieces and categories, bedding and lighting are new to the collection, and all the pieces are meant to be styled together without looking like a matchy-matchy set."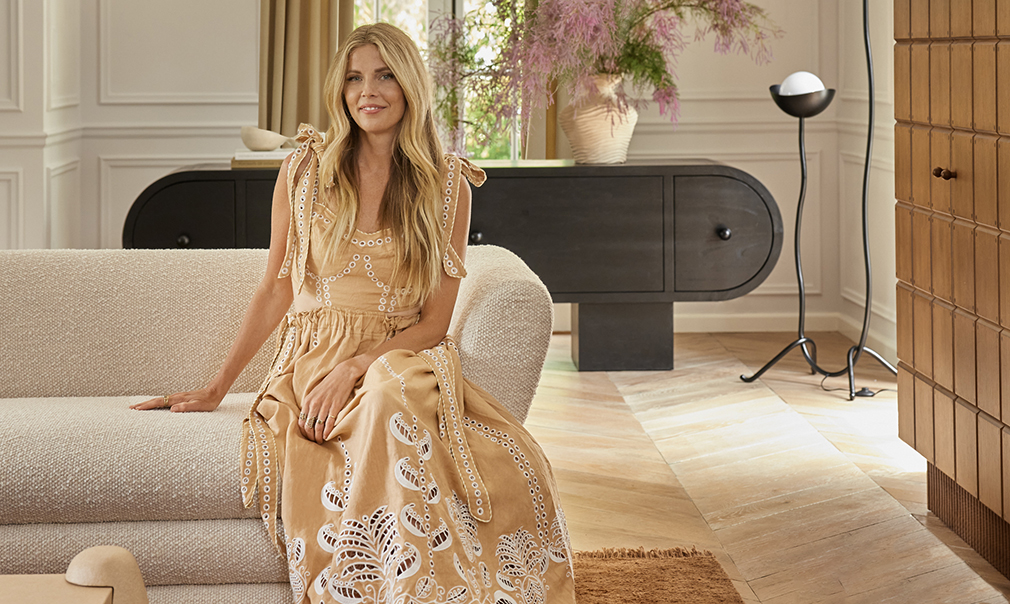 Any significant pieces?
"A lot of pieces in the collection have special significance. The Lee Dresser and Lee Tall Dresser are super special. My dad, Lee, fabricated custom interior doors. These cabinets are modeled after those custom doors. The Gladys Bed is named after my grandmother. The Babs Sofa (and sectional) is named after my grandmother's best friend/surrogate grandmother. My mom is Finnish, so I've named all the rugs with Finnish words as a nod to my heritage. "Kivi" means stone; "raita" means stripe; "kohta" is point; "kori" translates to basket; and "koukero" means squiggle.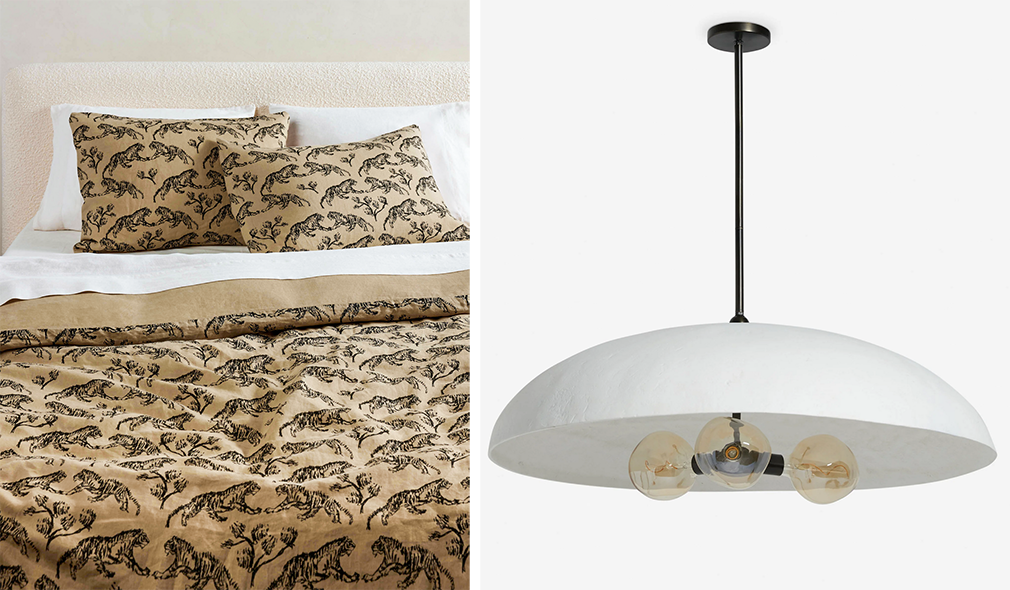 Sarah's 6 Collection Picks
Other Lulu and Georgia Faves:
"I am drawn to the large-scale of this artwork and the depth it adds to a room. Use this in a dark painted room to bring in light in a bedroom or to add a calm grounding point in the room."
"This rug is a go-to accent that works in any room. Jute is great in high traffic areas, so use it in a dining or living room. And jute is perfect to layer over. Add a sheepskin rug over it or a smaller patterned rug."
"I love the versatility of this table. The size and shape would work great tucked into a breakfast nook with built in seating. Or dress it up with formal dining chairs and use it in a dining room. Either way, the sculptural rounded lines give an elegant touch to wherever it is placed."
"Dressers don't always have to be used as dressers. This one is not too big so can be used in various ways! Use this as a sideboard in a dining room or in an entryway with a small table lamp and catchall, like my Odette lamp."
All products featured on our site are independently selected by our editors. However, when you purchase via our links, we may earn an affiliate commission.