New York–based apothecary goods expert and candle maven Chrissy Fichtl, founder of Apotheke initially began making soap and candles at home as a way to relax and escape. "I started making soap as a hobby during a time when I was under immense stress and working as an assistant," says Fichtl, who opened her flagship store in Red Hook, New York last year. "I was really unsure of my direction and picked up a soapmaking kit as a way of de-stressing. Soapmaking turned into selling at flea and farmers markets on the side, and eventually I cracked the Brooklyn Flea. Candles were the logical next step in fragrance, and I just kept elevating and experimenting with each batch."
Today, Apotheke is stocked all over the country in retail stores spanning Nordstrom and J.Crew. Fichtl took time away from her desk and scent lab to let us in on how the company name was conceived, her expert tips for incorporating candles into any space, and what to expect later this year.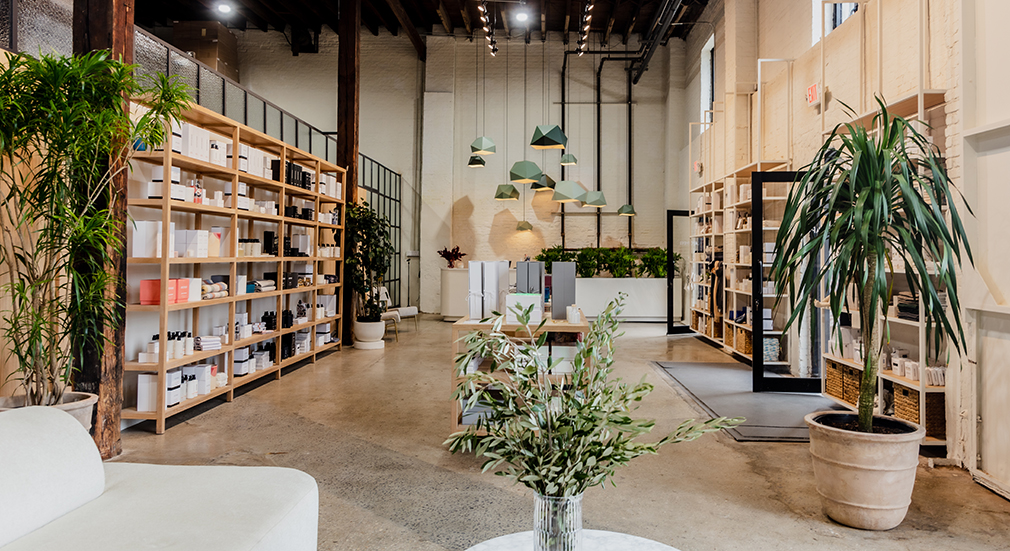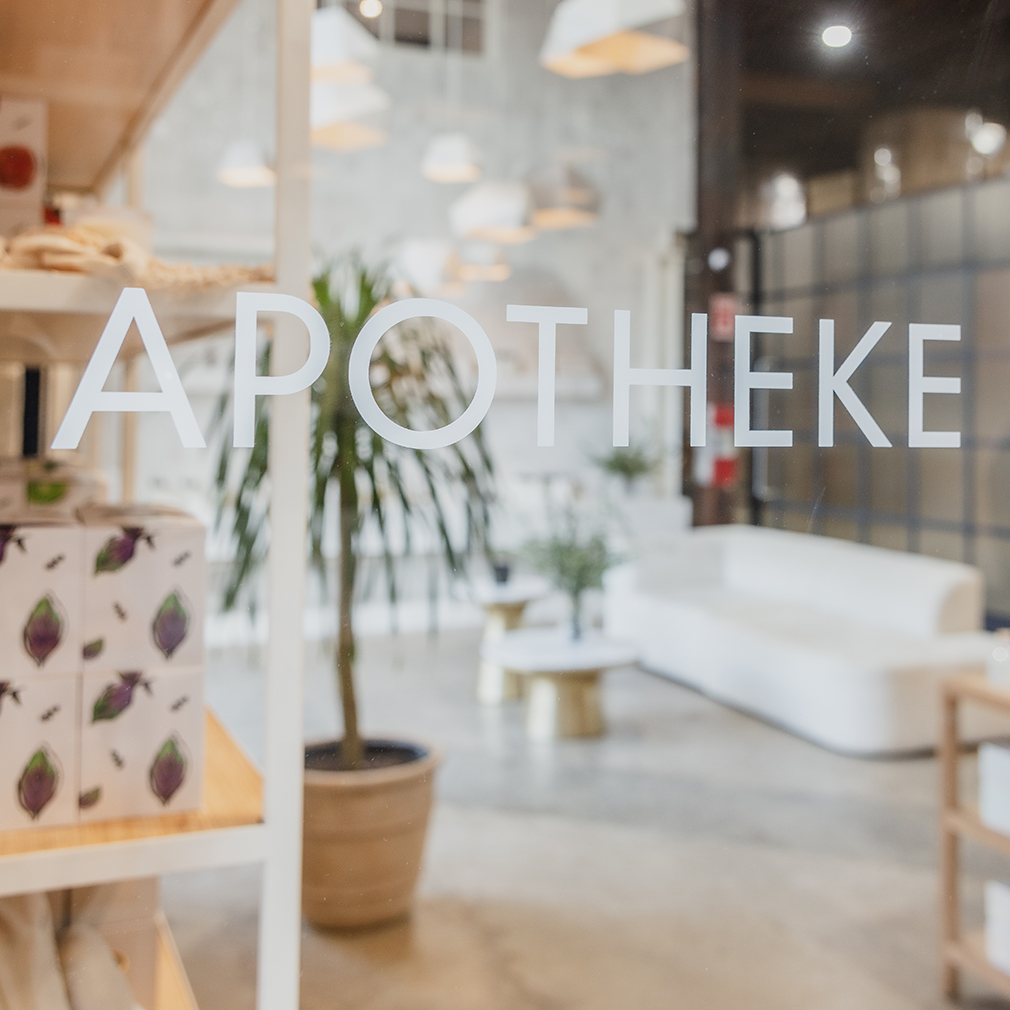 Tell us about the name.
"When I first started making soap as a hobby, a friend introduced me to an essential oils distiller from Europe who loved the beauty of our hand-making process. He would send me boxes of his essential oils, and each time came with a detailed note which ended with, 'With love to our little Brooklyn apothecary.' We realized Apothecary translates to 'pharmacy' in German, so we started tinkering with the spelling of the word as the notion that we're making products for people's self-care and homes is special. Thus, Apotheke was born."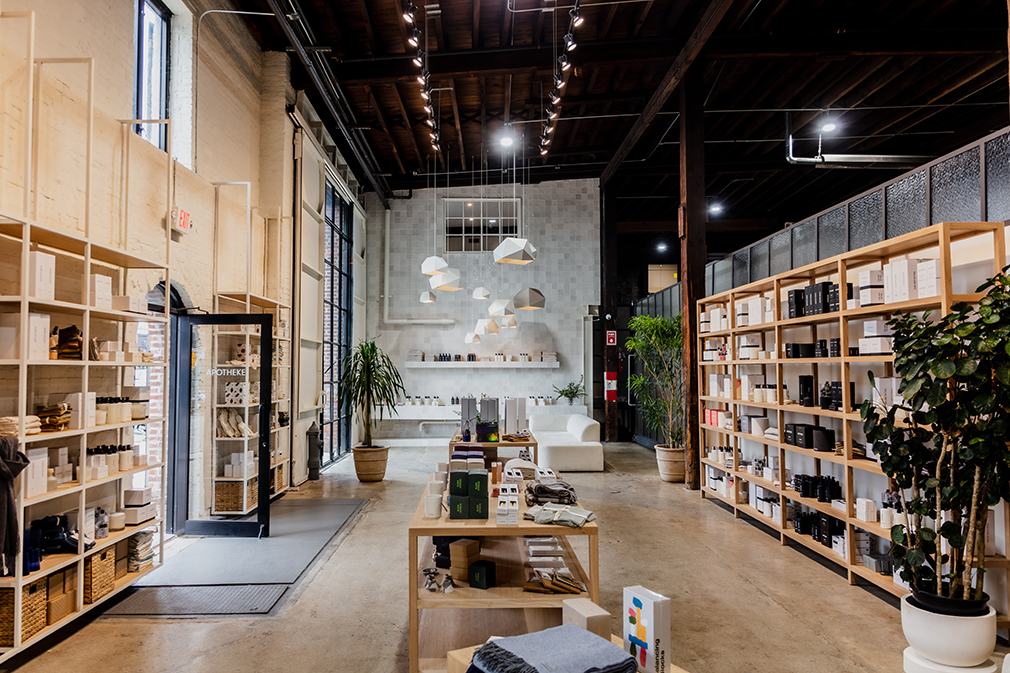 Why is being eco-friendly an important company tenet?
"My first bar of soap was made using lavender from a farmer's market and I loved that I created something for my own use that was locally-sourced and couldn't be found anywhere else. It's important to me to create high quality products that bring little moments of joy to people who might not always get to sneak those moments in for themselves. Being eco-friendly also aligns with that mindset, so choosing ingredients and materials are high quality and safe for burning is our top priority. We love seeing people repurpose our glass vessels in their homes, which give the products a longer life."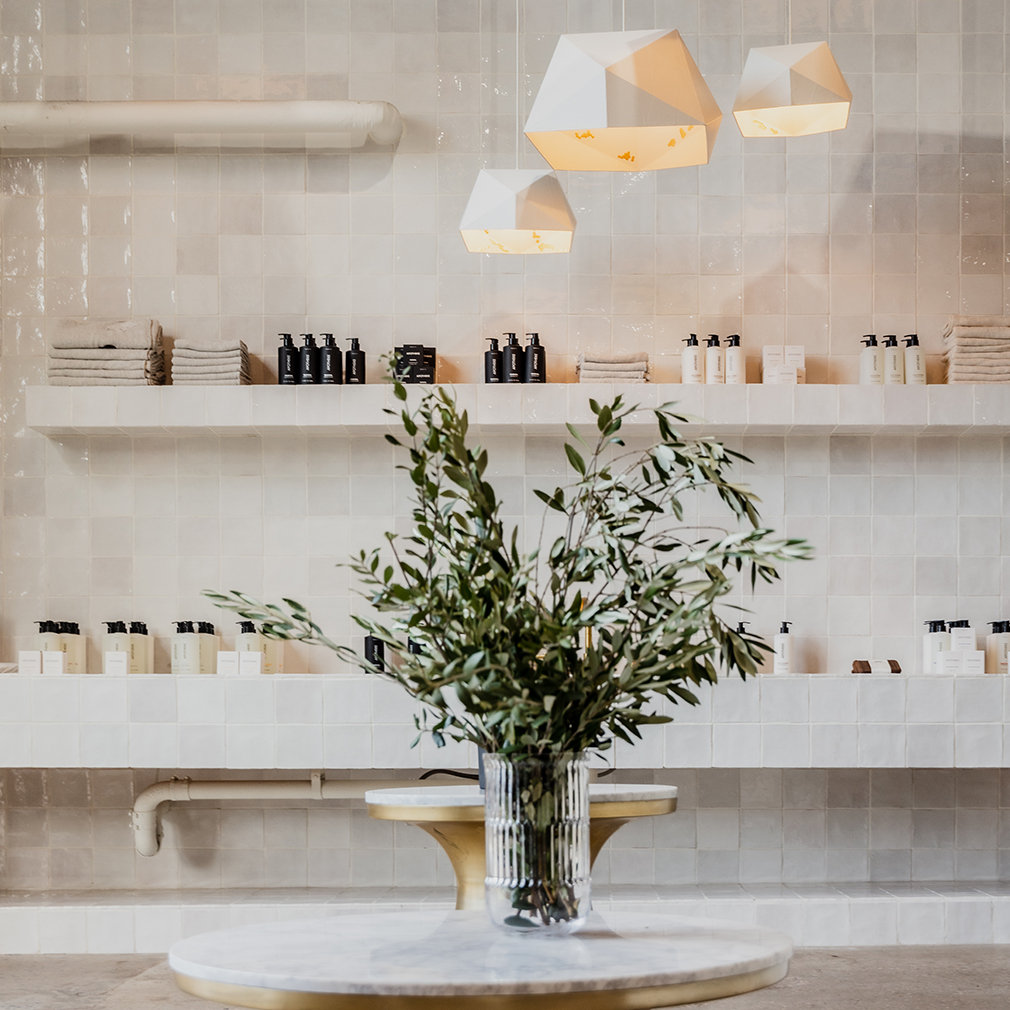 What were some of the challenges you faced along the way?
"I was never afraid to jump into the deep end when I was learning how to make soap and candles, then when I started selling them, I got my first wholesale order, and it was from West Elm so they needed a ton of volume. At the time I didn't have a factory or staff, but I said 'yes' and figured it out later. This made for some challenging moments, but so much growth followed, making me a better business owner in the long run."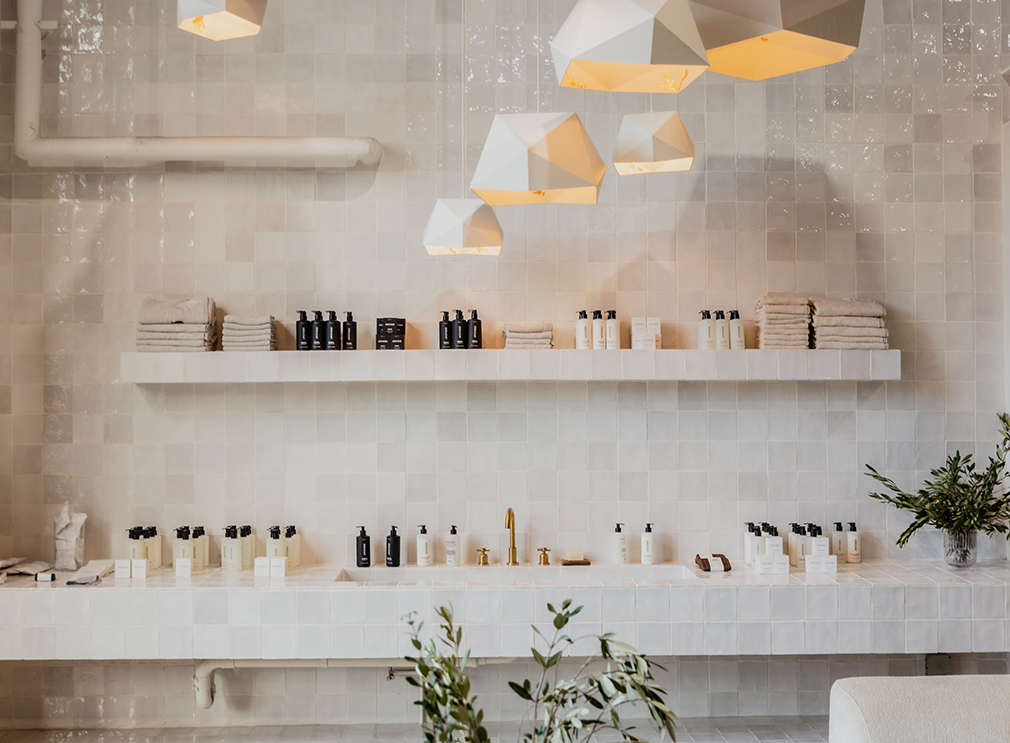 Your top 3 favorite items in the line?
"Charcoal is my number one because it's an original scent and stands out from the others with its black vessel, so it has become one of our signature scents. I also love Orange Blossom Neroli from our Eden line, which was the first time we ever did colorful glass, and the scent reminds me of summer. The Sea Salt Diffuser is also a staple in my house; I've kept it in every bathroom for the last five years."
Your go-to's for inspiration?
"I'm a city girl at heart, and it's easy to feel like I'm seeing my home with fresh eyes every day." New York City gives me endless information and has a mixture of charm and vibrance that is not found anywhere else. Walking my own city to discover new cafes, shops, and art can feel like vacation right at home. When I need to get away from the city, I have a house upstate that's my country getaway."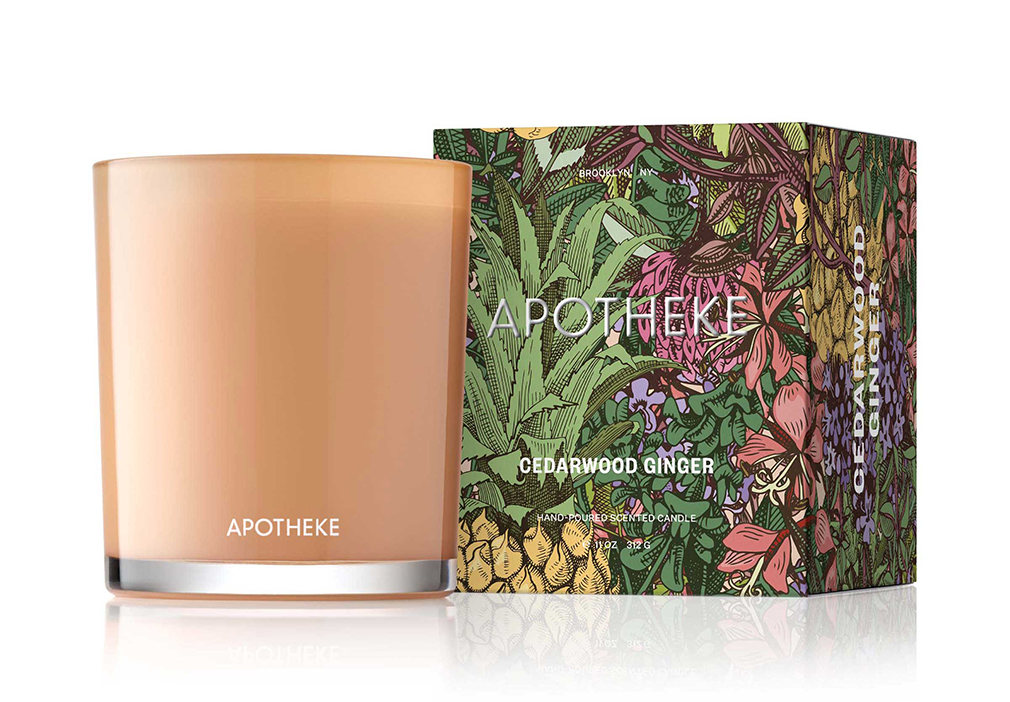 Any new items for this year?
"I'm thrilled to roll out our holiday line for 2022. Every year we have a mix of returning scents that are so nostalgic for me as well as new products that are even more luxurious and elevated than the year before. Black Cypress is one of my favorites. it smells like a snow-covered forest without having to stand in the bitter cold. This year's advent calendars are such a great gift for anyone, even as a 'treat yourself' gift."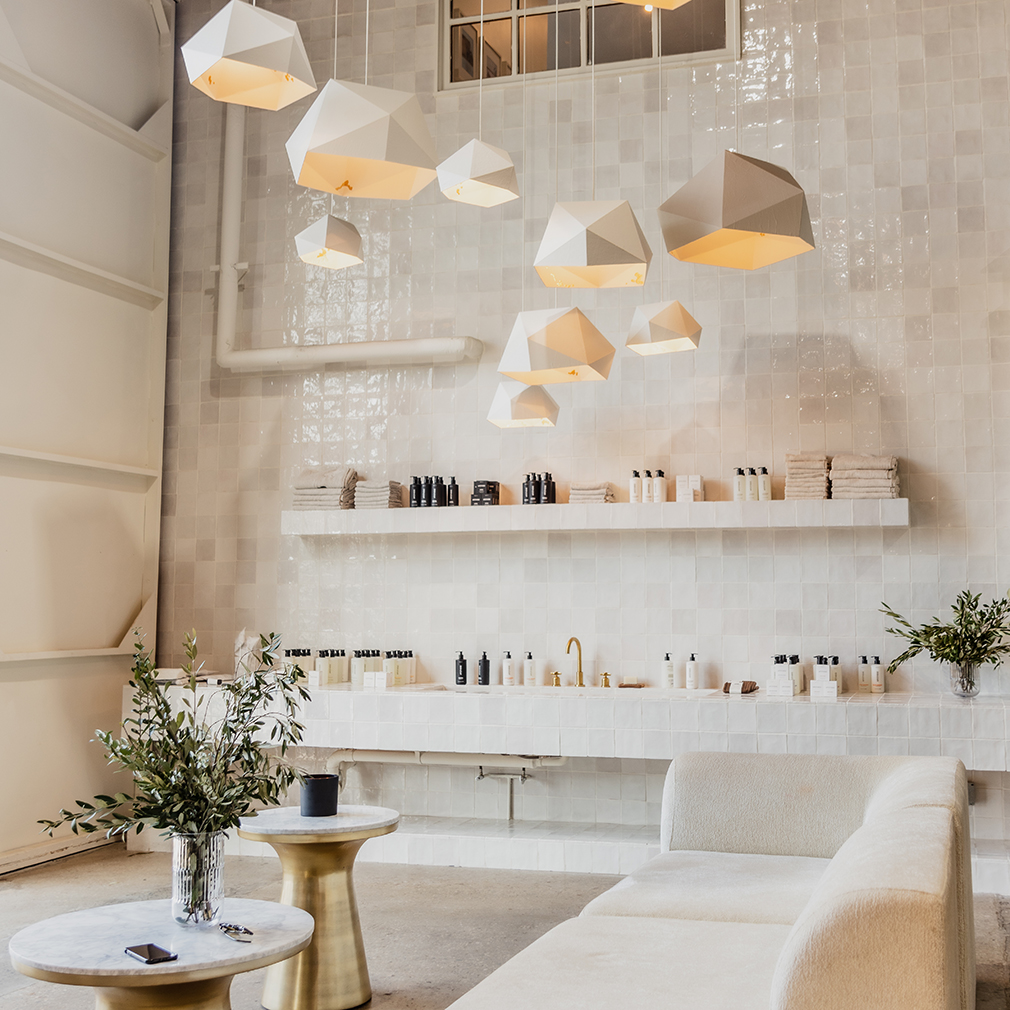 Fichtl's Candle and Fragrance Tips
Accessories are your friend. I always keep our candle tools nearby to take care of my candles. A wick trimmer for the beginning burn and a snuffer for the end. Keep your house clean by keeping your candles burning clean as well.
Don't be afraid to use complimentary scents in different rooms. You can burn two fragrances at once and make your signature home scent. For example, our Charcoal and Sea Salt Grapefruit burn beautifully side-by-side and actually bring out the best in each other.
Diffusers are amazing for a constant flame-free fragrance. Sea Salt Grapefruit has been a favorite of mine for my bathrooms. Just remember Reed diffusers need to be flipped to keep the fragrance strong.
Use a little color with your candles. We just released our Spring collection in colored glass and it was a big deal for us. I have always loved a neutral vessel so that the scent speaks for itself, but realized why not have a little fun with the fragrance and packaging.
The larger the room, the larger candle you need to fill the space. Our 3-wick is great for an open concept, while our 11-oz is perfect for a medium sized bedroom or family room.