Five years ago, London–based designer Philippe Malouin debuted his three-piece Offset collection for New Zealand furniture purveyor, Resident comprised of a stool, coffee table, and dining table, after a serendipitous studio mishap involving attaching a leg to a tabletop with a threaded connector that was slightly askew. Now, he's added a solid oak Offset bench available in two finishes, and a versatile shelving unit, Offset Shelves, available in two lengths and two finishes.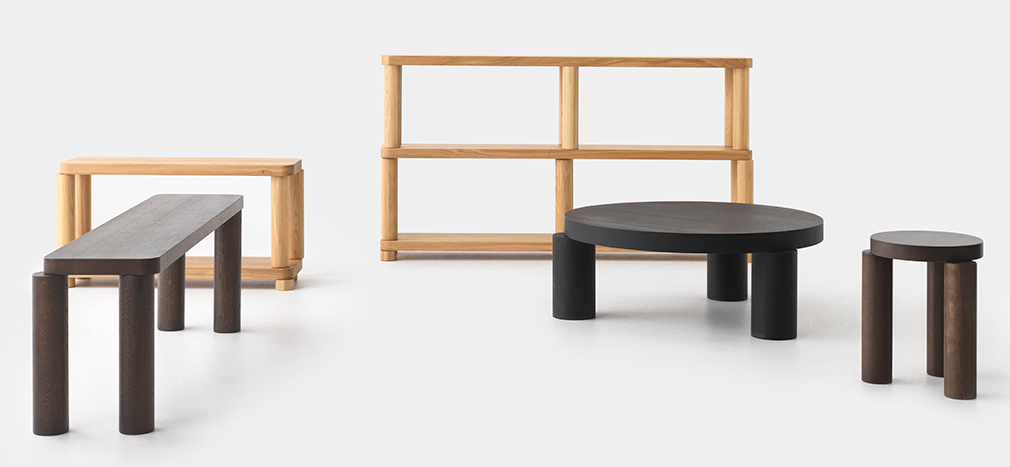 SHLTR caught up with the busy designer to learn more about the new pieces (officially launching in US in June), and what he's up to now.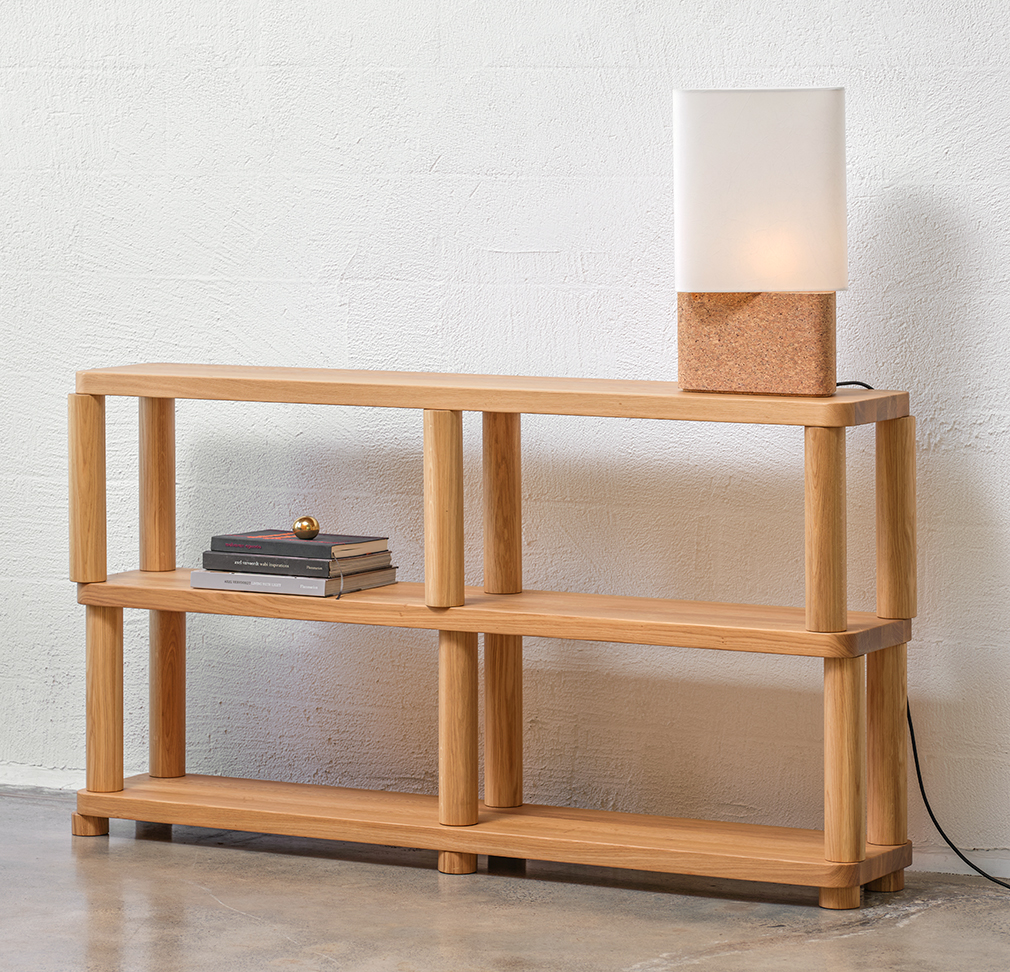 How did the Offset collection and new pieces come about?
"I think the main thing that inspires me is to make discoveries. These can come from anything: architecture, art, fashion. But for me, I like to discover thing by chance, or when they are not planned. A lot of my work revolves around making one thing, and using it for another, or perhaps making a mistake, and taking it out of context and using it for an aesthetic or a functional purpose. A while back I needed to make a shelving bracket and used a tube to which I flattened the ends to drill into the wall. I noticed the flattened end of the tube, if polished, could become a stand up mirror. This is how I came up with my 'Press Mirror.' The same happened when I made the mistake drilling the legs on a table, that's how the Offset idea started."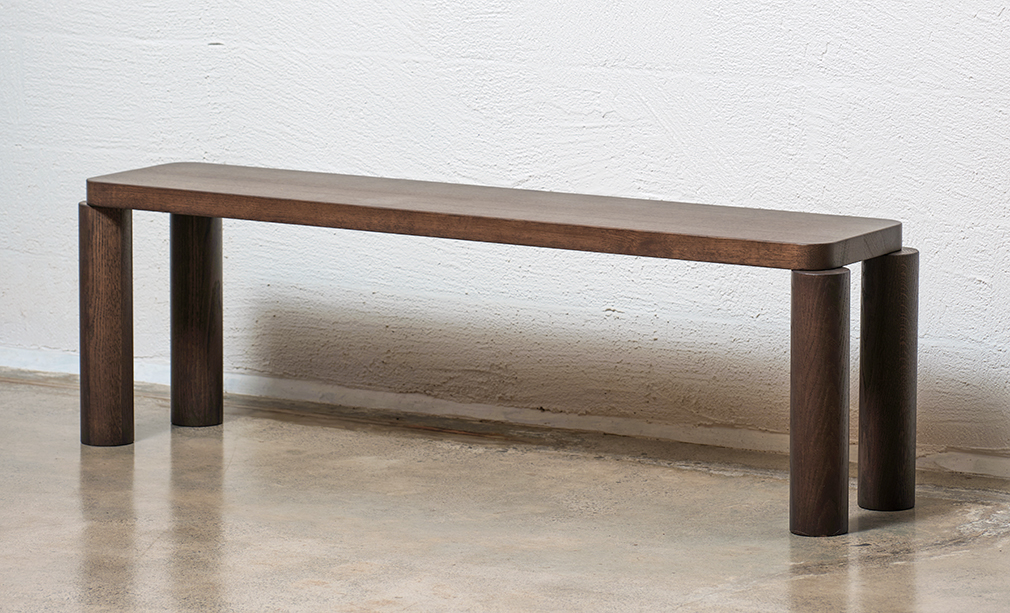 What kind of materials do you use?
"I use everything. Metal, steel, wood, ceramics, stone, plastics because they are all materials you learn to use when you are in design school. I like to make things in order to get ideas. Sometimes, just learning to work with a material you have not used before might give you an idea for something that could be mass manufactured. Start making things on a small scale, and notice an aspect of interest and adapt it to industrial production. All materials are a great starting point, they all require different techniques to transform them, and that's the most fun. For the Offset collection I used solid oak wood. It's kind of bulletproof, you could take a saw to it and it would still stay intact. Instead of buying a piece of furniture, for instance, where they would use a particle board with a wood cap, with Offset you get this value of the material. Most importantly, it looks great with the more wear and tear it gets as opposed to buying something that will decompose if you chip it. I've had mine since they came out, and it looks better with age.

Best aspect of the collection?
"I love when you look at the offset shelving with two levels. It gives you such a visual glitch to see the legs not lining up. It takes the concept of offset a little further than the first iteration of it (the stool). Every single Offset piece is inherently different because the legs eventually all rest at a different angle which makes each piece unique."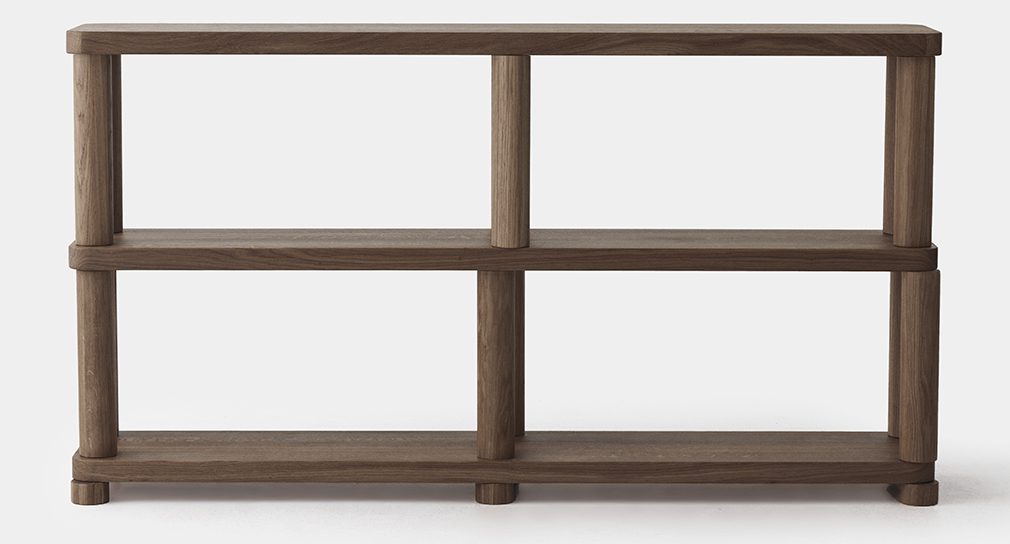 Anything new?
"We are currently working on a new piece with Resident. It's very simple, but it has an unexpected functional benefit which I like. I like a simple action that makes things functionally better. Other than that we are currently working on chairs, sofas, and armchairs for different brands around the world. We are also working on our next exhibition for Salon 984 design."