Three years ago, mid-pandemic and while a student at McGill University in Montreal, Frédéric Aubé discovered a hole in the furniture market: an easy-to-assemble sofa. "I was always moving friends around in tight stairways and doorways," explains Aubé. "We were either moving big sofas around or spending hours trying to assemble them with various tools. There was nothing in the market that was convenient, affordable and elegant. That's where I saw the opportunity with Cozey to create something better and simpler: a sofa-in-a-box that would be assembled tool-free, that would ship to your door in a few days and that would have great quality for a great price because we would cut out all the middlemen."
From there, Aubé grappled with dedicating the next few years to university studies, or launching a furniture company. "Cozey was a university project with one hypothesis: Do other people have the same problems with sofas I have, and can I solve them with what I have in mind?" recalls Aubé. "I was either going back to school after my bachelor's degree or I was creating my own job. Three years later, I still haven't gone back to school, and now our vision is to become the world's best furniture retailer."
Cozey now offers four collections of customizable sofas, outdoor furniture, coffee tables, and beyond. Plus, the company has debuted a new accessories collection comprised of handcrafted, global-inspired textiles poufs, throws, and pillows. Aubé talks to SHLTR about the collection and what he's most excited about ahead.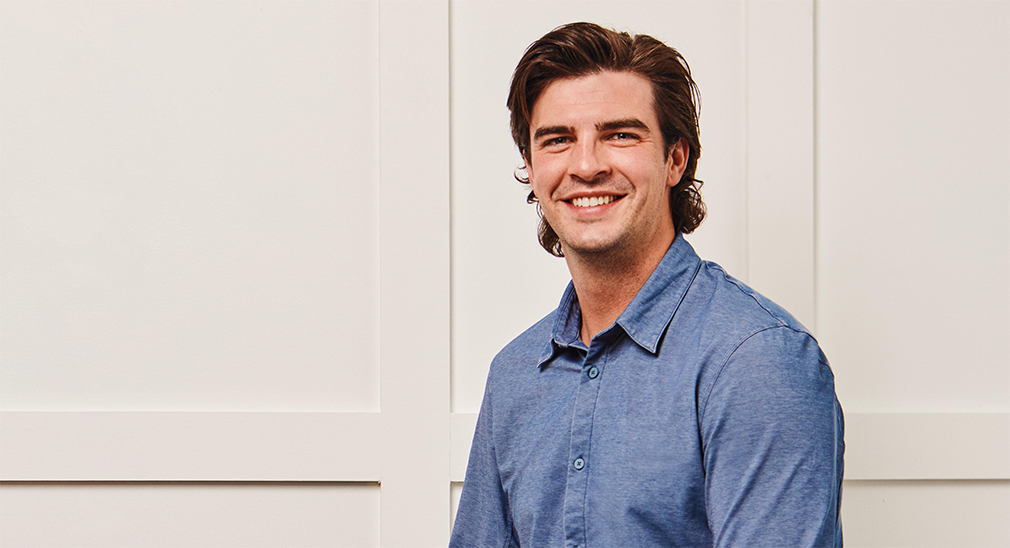 Describe Cozey.
FA: Our mission at Cozey is to deliver a seven out of five star customer experience in furniture shopping, one that goes above and beyond what is traditionally expected. To do that, we design convenient, elegant, and affordable pieces of furniture, often patent-protected, that ship to our customers' doors in two-to-five days across North America. With our 100 percent direct-to-consumer approach, we are also able to create an effortless digital purchasing journey and offer personalized customer service. We make it very simple to create and furnish your dream 'cozey' home. We are only serving the living room today, but we are looking to expand to other rooms in the near future. I think that Cozey's value proposition—our quality of products, combined with free and fast shipping, free returns, world-class customer service, for the price that you pay—is second to none and what is the most unique about the business. We just keep our focus on what customers really want.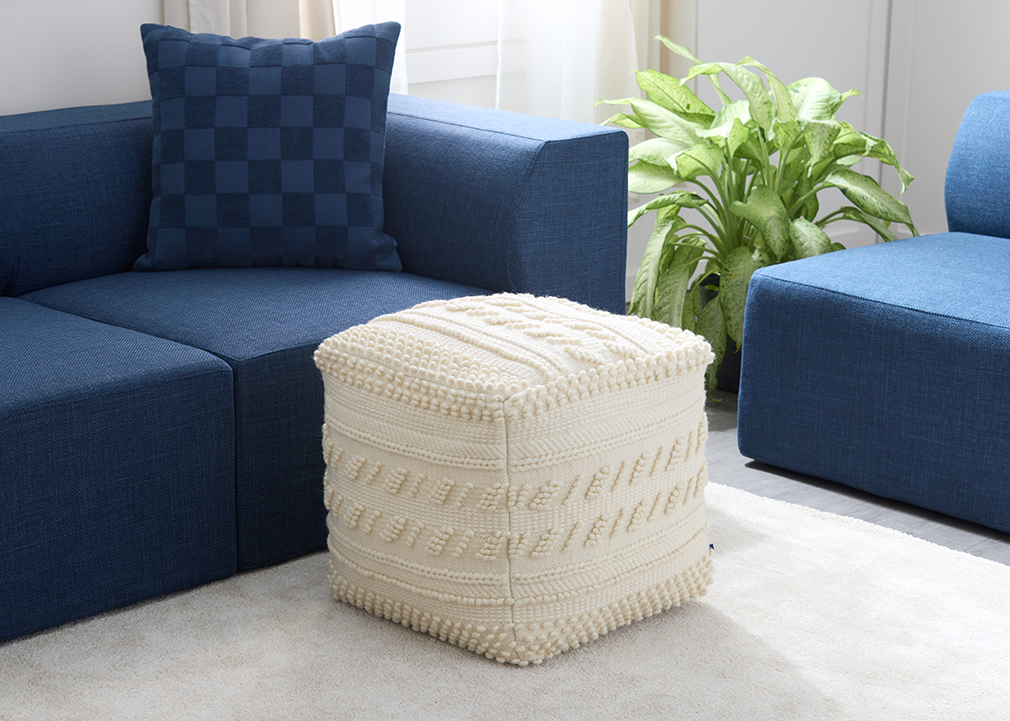 We love the latest accessories collection. Tell us the details.
FA: The new collection was inspired by handcrafted textiles from around the globe. We want our products to exhibit a rich textural quality, so that each style looks great on its own or grouped as a set. The patterns are all designed to complement one another, and we have colorways that coordinate with all of our sofas so everyone can find their perfect pairing, regardless of whether they like deep blues, warm terracotta and dusty rose, a refreshing sage green, or a timeless neutral.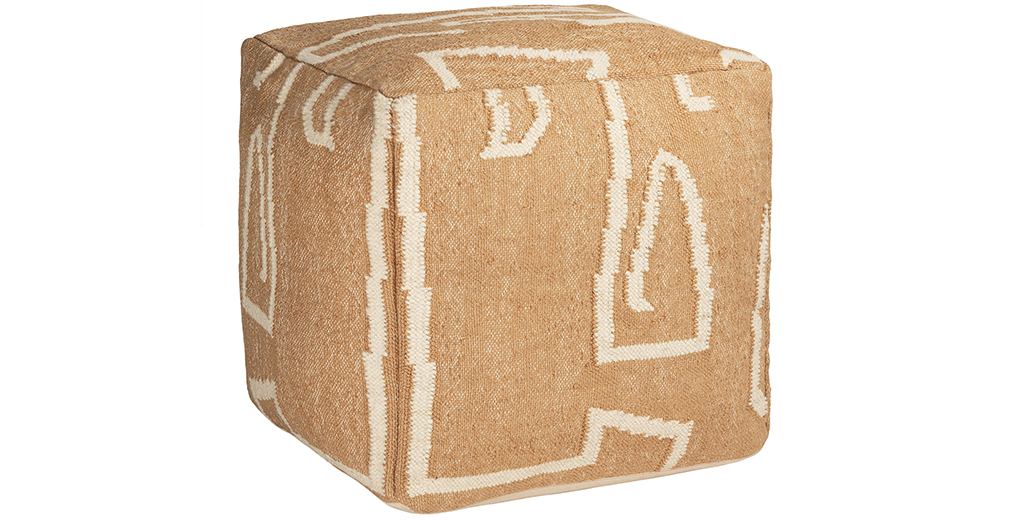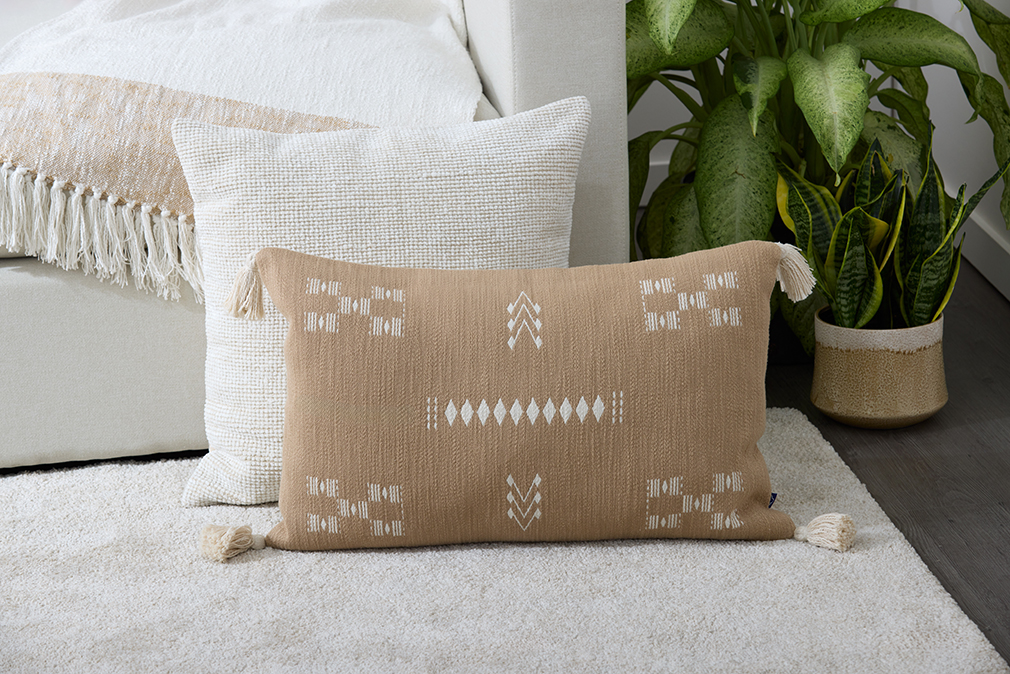 What are the standouts?
FA: We are now on our third accessories collection, and I really think it's the best one that we have released by far. The quality of the pieces is impressive. It's difficult to show the quality of a cushion or a throw digitally, but people are so impressed when they see it in person. It's such a big step-up from where we were a year ago. We have also collected a lot of data on what our customers love in terms of style, and we can now create new collections that resonate more and more with the Cozey Family. The Azure Zen style set is my favorite of this drop due the combination of textures and patterns. I also love to see new categories being launched, so the entire pouf drop is something I am really excited about.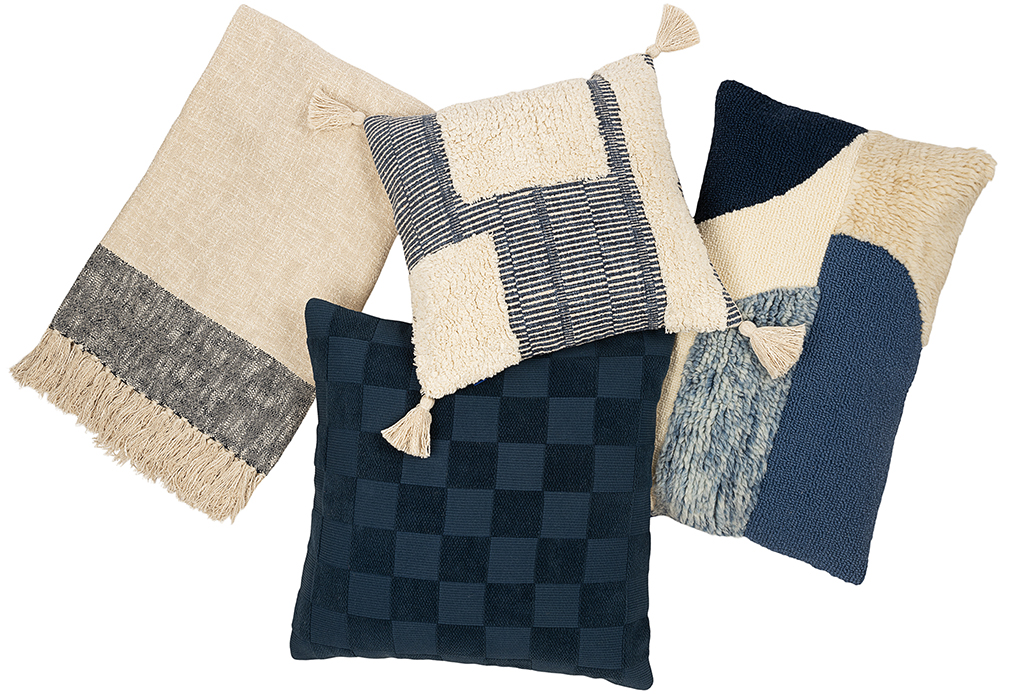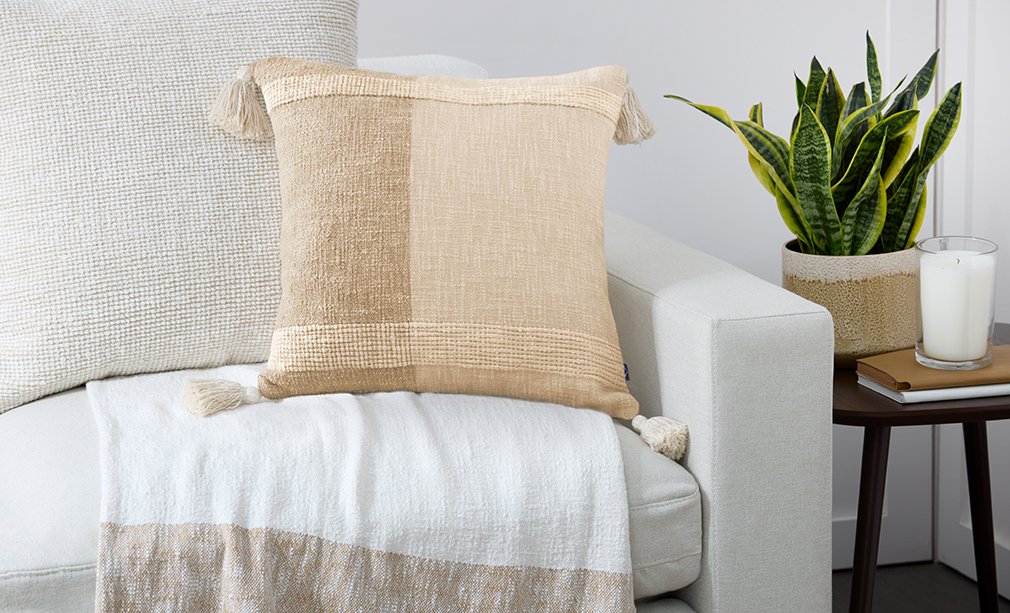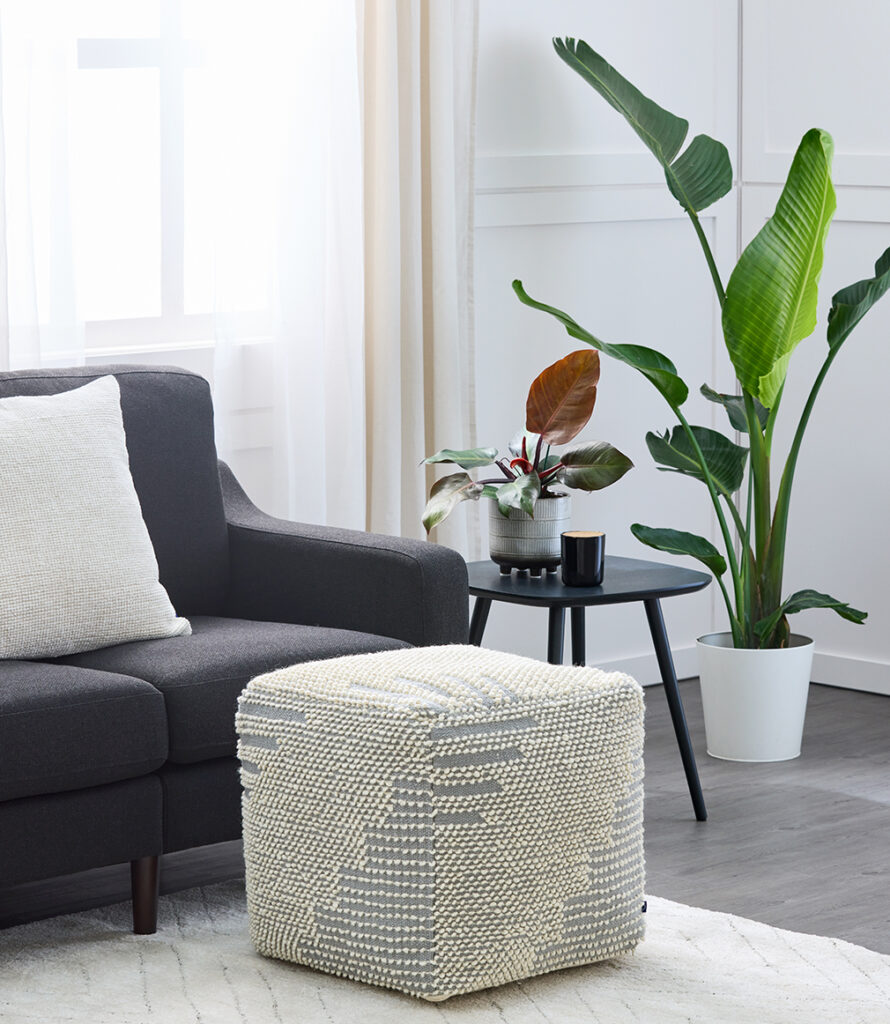 What can customers expect in the future?
FA: In the months and years to come, we will be looking to expand our accessories collections both in breadth and in depth. More styles, sizes and textures of cushions and throws, but also expanding into new categories. We just launched in the poufs category in this recent drop, and we are looking to enter the washable rugs space as well in the next few weeks. As we expand into other rooms of the home with our furniture in 2024 and beyond, we will also be looking to complement it with elegantly designed accessories that we both design in-house, and in strategic partnerships and collaborations.