Audrey Margarite and Jen Potter, co-founders of Connecticut–based tabletop and accessories company, Fete Home, worked together for more a decade in the interior design arena before deciding to team up together in 2018. "Jen and I wanted to collaborate on a line of tabletop and decorative accessories that was approachable and easy," explains Margarite, who met Potter while working at Bunny Williams Home. "From the get-go, we wanted the Fete Home offering to be things that work in any style home, go well with what you might already own, and be things that you'll reach for and use every day."
The party-perfecting duo—now busy planning the launch of a trunk show in different cities throughout the country to enable customers a chance to interact with the goods up-close—clues us in on how they settled on a company name, and their top five picks for any occasion.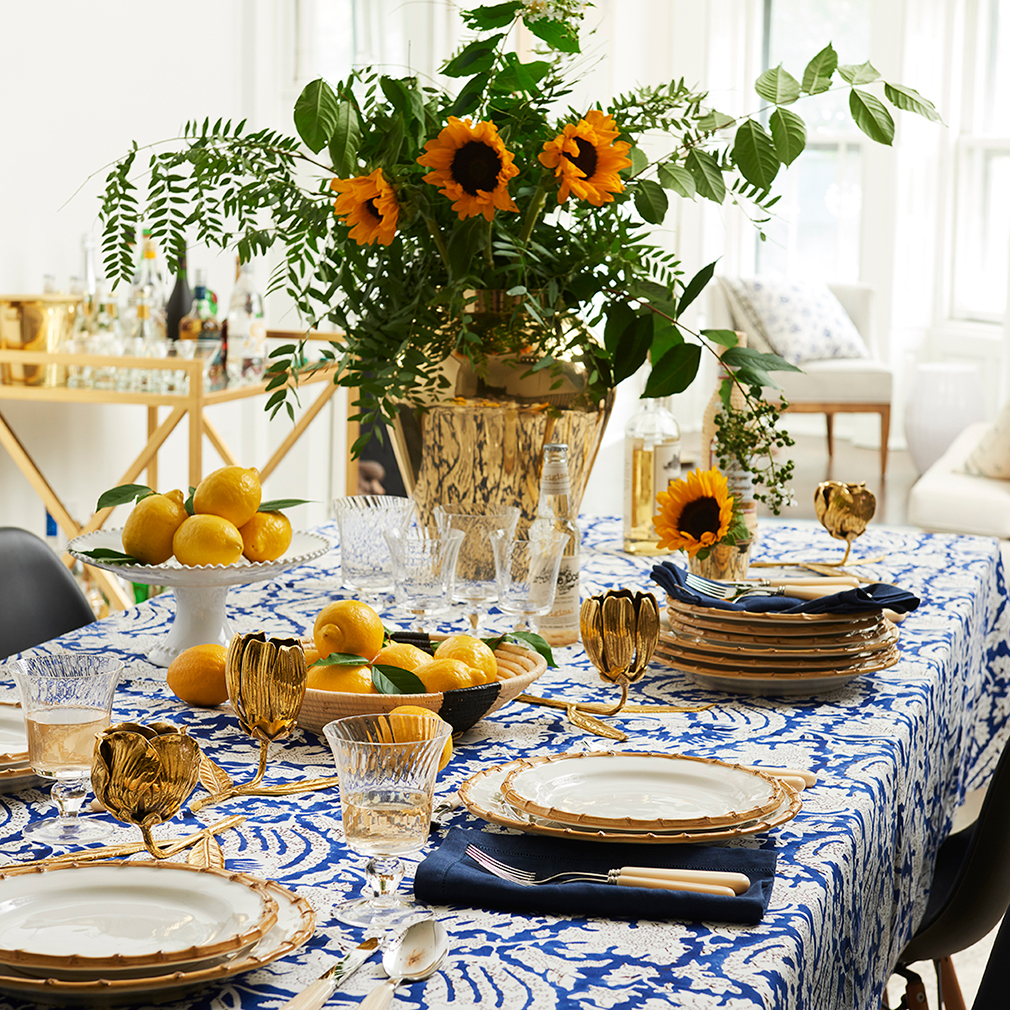 Tell us about the name?
AM: "We chose the name Fete Home because we want everyone to celebrate their homes. And for us, that doesn't mean throwing a huge party (though those are fun too!), it means using a tablecloth to celebrate everyday dinner as a family, movie night together under a cozy throw, and swapping out ho-hum sofa pillows with ones that make you smile."
JP: "Audrey and I sat in a room for hours repeating words until they had no meaning. Coming up with phrases that didn't quite fit and both going cross eyed in the process. We love the last touches one puts into a home that give it personality and spark. These are the things that celebrate life in the home, and finally we came across 'fete' (French for party) and it all clicked."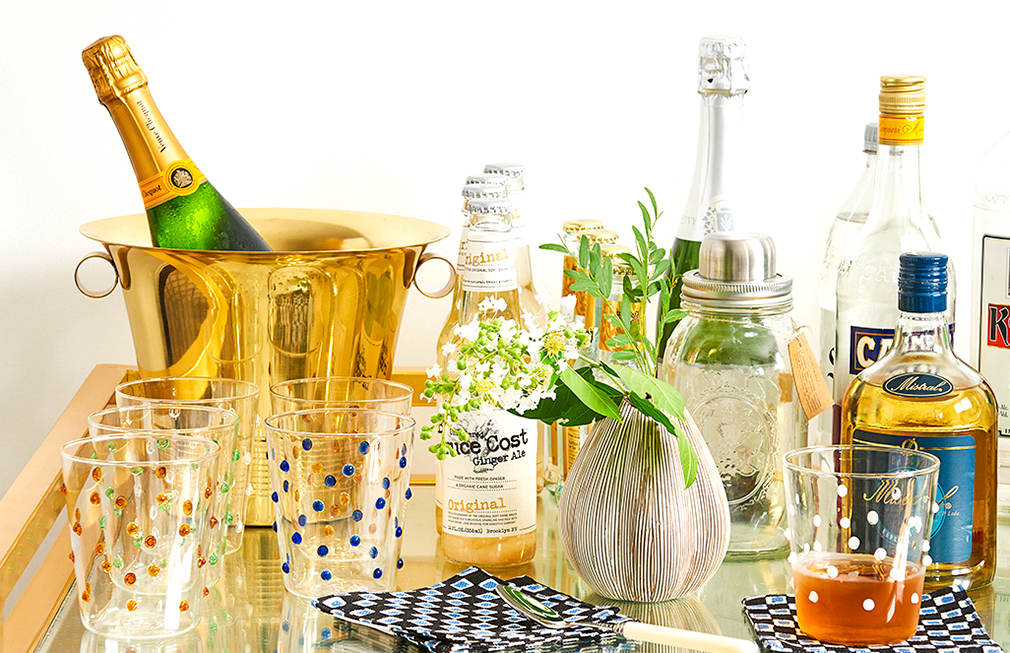 Where are the items sourced?
AM: "Quality is so important to us, so we source items where we know they are made best. India does beautiful block prints, so we make our fabrics there. The Philippines is great with natural materials, so we make our woven placemats there."
JP: "We have two main partners in India and in the Philippines who employ artisans that produce goods in small batches with high quality. We also work with many artisans in the U.S. that produce made up goods from our textiles. We liken our production to slow fashion, taking into consideration high quality to allow our customers to keep our products for years to come."
Job aspect you love most?
AM: "My favorite days are when Jen and I are setting a table together. We'll usually have a general idea, but we always add to or edit on the fly. It's so special to see how it comes together. And, I love how our products all work so well together. You really can't go wrong."
JP: "We are a small, organic business. We send our customers handwritten notes, we do victory dances over return customers and we value real interactions with all of our supporters who have gotten us to where we are. There are supreme challenges to being an entrepreneurial junkie. You have no one to blame but yourself when things go wrong. But when things go right, there is nothing more satisfying and we are humbled by our victories time and time again."
Margarite's Top 5 Picks:
Potter's Top 5 Picks: