If you're already dreaming of lounging by the pool and ditching the winter coat and gloves, there's one beachfront property that needs to be placed on the bucket list this spring: Marram. The 96-room hotel (open April through November), revamped by Bridgeton Holdings and Brooklyn–based Post Company, is appointed with an outdoor pool; an on-site cafè; and a surf shack with surfing lessons by Engstrom Surf. Adopting the same name as the wild grass found on sand dunes around the property, Marram is the ideal escape for a total mind and body reset.
SHLTR checked in with Philip Cham, Director of Hospitality at Bridgeton Holdings, for his take on the design and culinary offerings to his favorite amenity.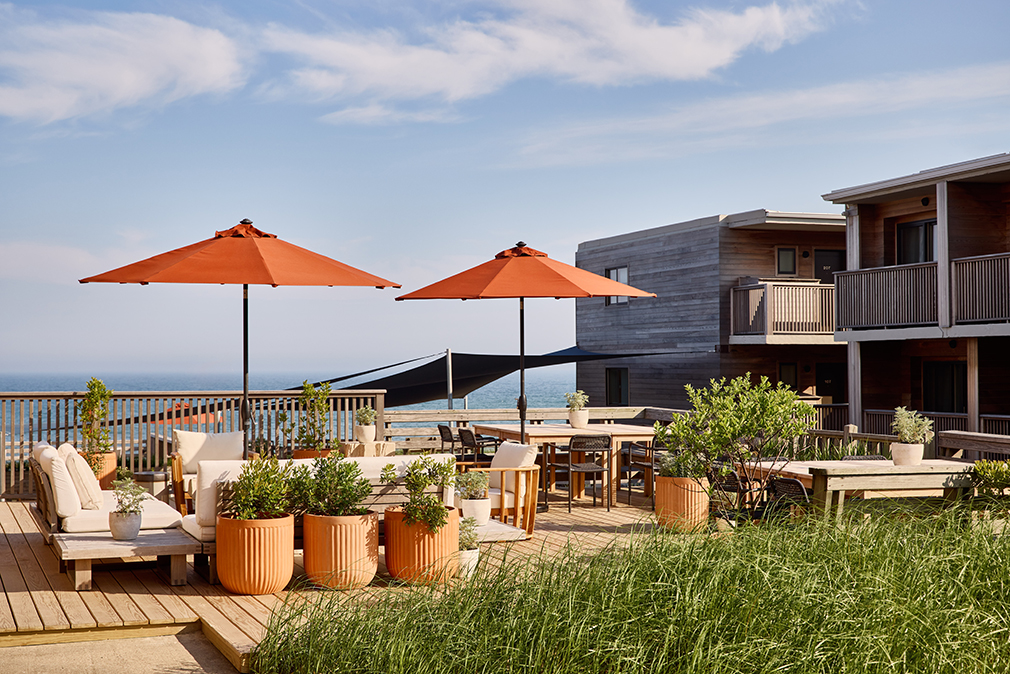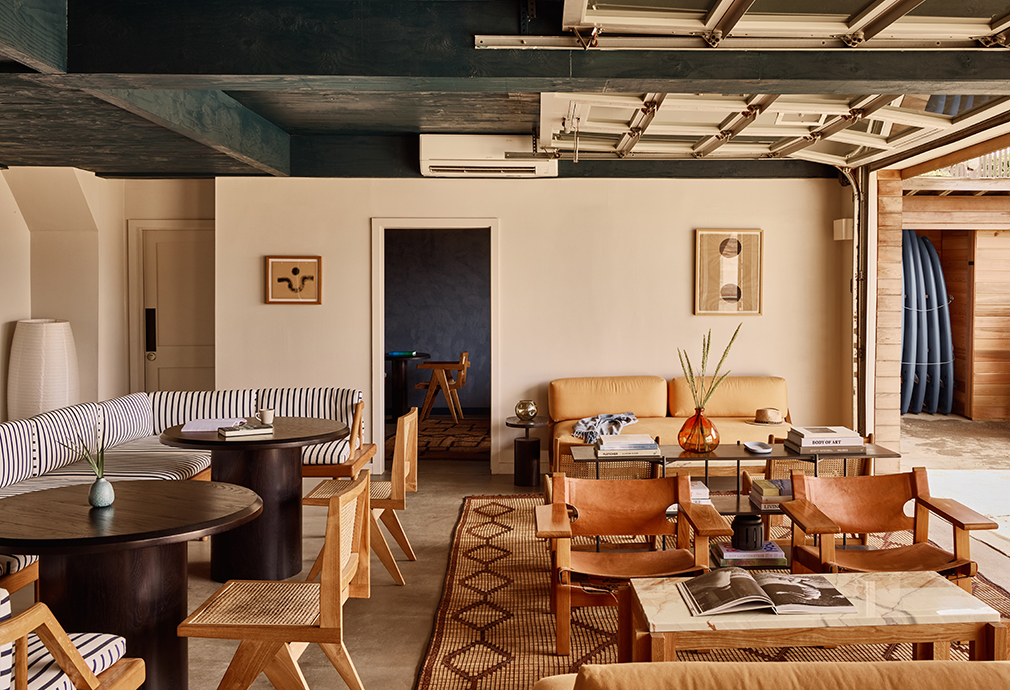 Tell us about Marram.
PC: We opened Marram in April 2020 with the intent of bringing a fresh boutique hotel experience to Montauk. Just a five-minute walk to town, barefoot luxury is at the core of the hotel, and we encourage guests to slow down and focus on life's simple pleasures. Bridgeton Holdings actually took over a property that had been welcoming Montauk vacationers for decades, called Atlantic Terrace Motel, and breathed new life into it with the creation of Marram. Situated directly on the Atlantic Ocean, the property was originally built because of its proximity to the beach, located on a popular surf break that has been used by famed surfers for years. In 2018, the property was reimagined and transformed through an extensive transformation inside and out—from reconfiguring the rooms, to hand-trimmed cedar siding, and replacing traditional lawns with natural dunes evoking the sense that the buildings rise naturally out of the sand.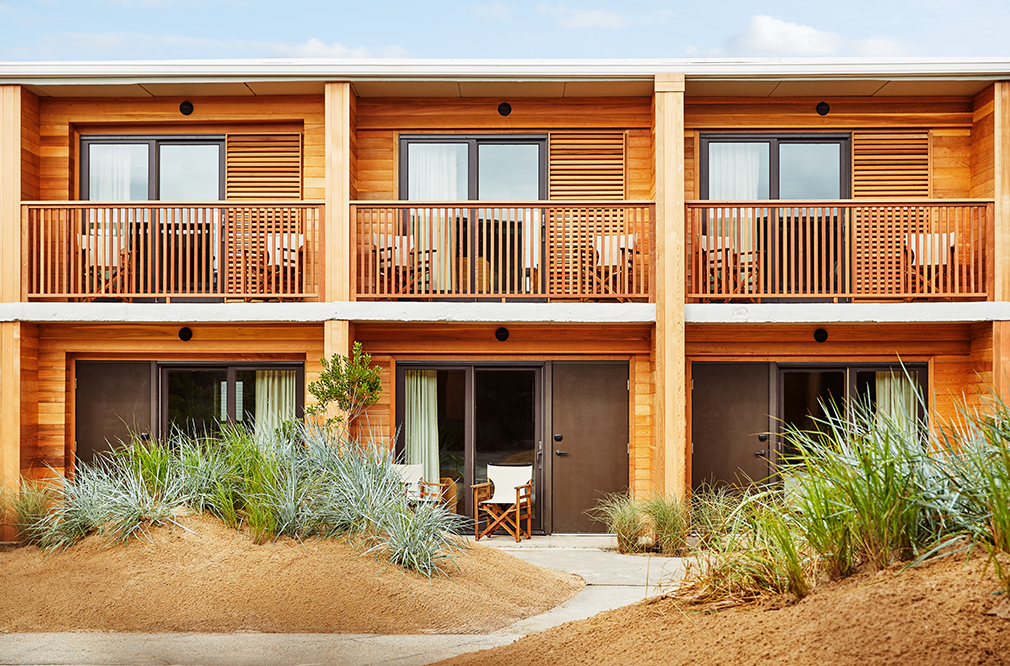 Describe the design.
PC: Marram's design takes cues from Montauk's natural beauty, evoking the gray morning mist and expansive dunes with its light and muted color palette. The hotel's main entry is framed with wild botanical balusters that gently guide guests through the property and boldly blur the lines between indoors and out with wall-to-wall sliding glass doors. The lobby exudes a raw warmth with its unfinished and uninsulated white oak walls that leave the vertical framing candidly exposed. The building's exterior is clad in hand-trimmed cedar with walkways connecting various rooms and spaces framed with custom Mahogany handrails and lush dune-inspired landscaping blending into the natural dunescape of the Atlantic seaboard.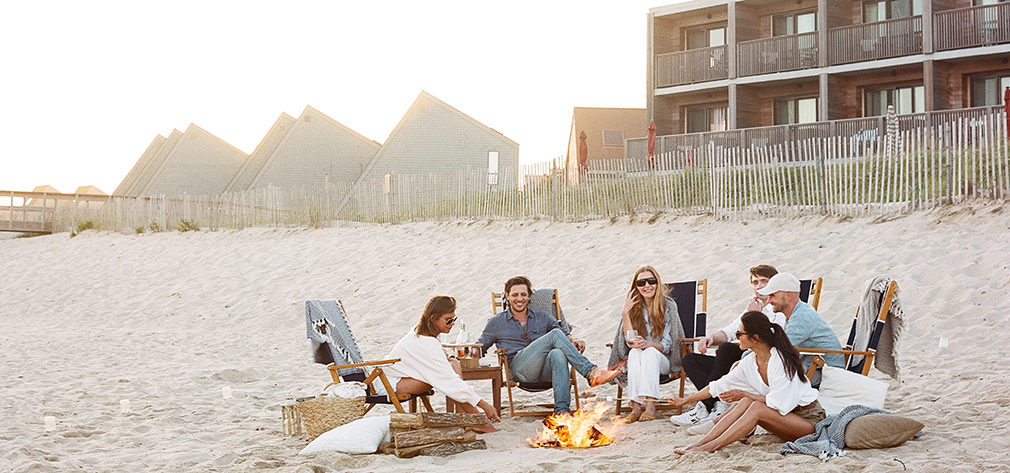 Don't-miss room details?
PC: The guest rooms overlooking the ocean feature exposed white oak lumber beams; hand-textured plaster walls; polished concrete flooring; handwoven, naturally-dyed rugs by In Residence; and bedside tables and stools made from solid Suar wood reclaimed from old homes and fishing boats, cultivating a space reminiscent of a cozy guest room at a seaside summer surf cottage. The space is complete with works from renowned beach and surf photographer Brian Bielmann and minimalist line-work from Rhode Island-based musician and artist Sean W. Spellman. Additionally, custom, hand-crafted daybeds dressed in Frette linens and Akari Light Sculptures by Isamu Noguchi serve as the centerpieces for each room. The bathrooms are accented with hand-crafted white oak bathroom vanities topped with mauve and grey-toned Imperial Danby marble countertops, along with exposed shower piping that nods to an outdoor shower. Beachfront rooms overlook the water's edge while courtyard rooms provide a breezy walk to the pool and ocean, with a grand room that opens directly onto Marram's verdant courtyard and open fire pits.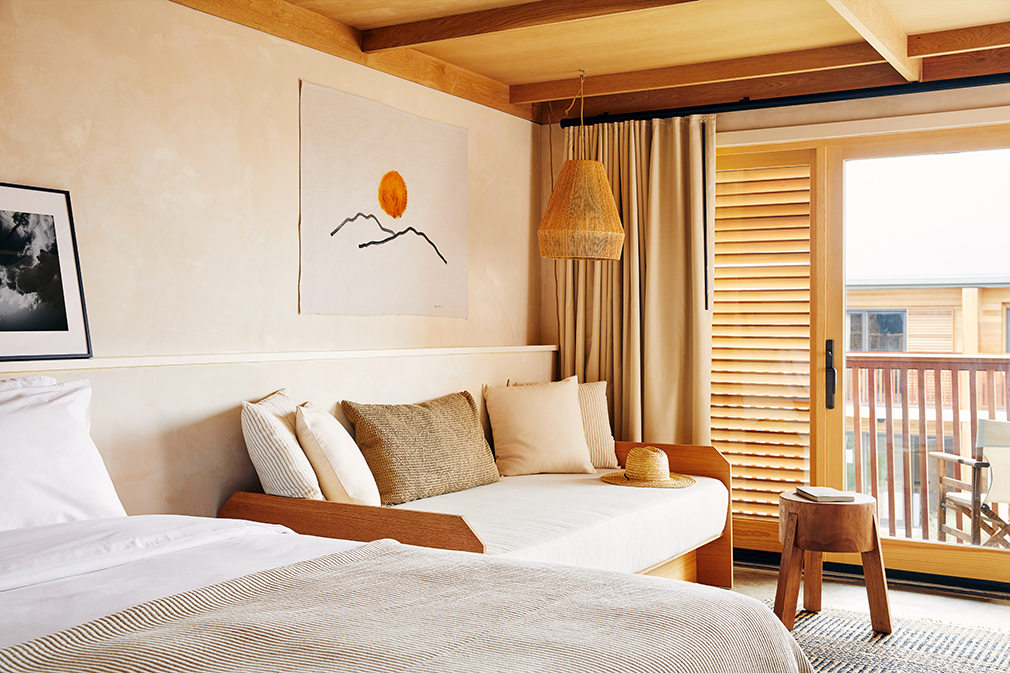 Your favorite property feature?
PC: The food. Mostrador Marram, the hotel's on-property café, takes on a refined approach to the Latin American counter or 'mostrador,' accented by oceanside grilling in an intimate yet communal atmosphere. Helmed by Fernando Trocca of the beloved Mostrador Santa Teresita, and Martín Pittaluga of the lauded Parador La Huella Mostrador, Marram serves an elevated menu of breezy, South American summer fare wholly unique to Montauk.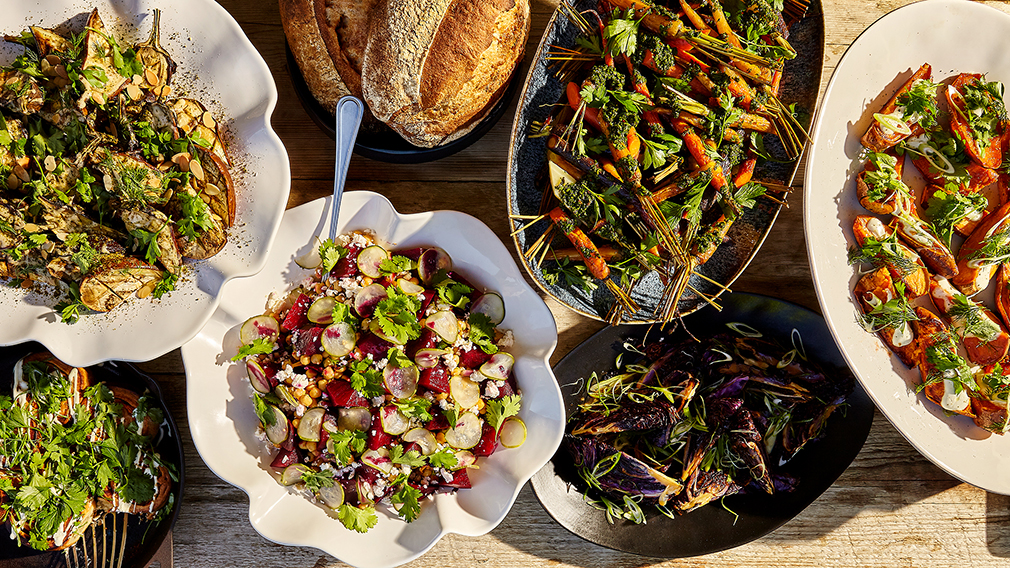 A unique guest offering or amenity?
PC: At Marram, we want guests to slow down and embrace life's simple pleasures and so our programming brings in elements of wellness and spirituality. We offer fireside chats and wellness workshops as well as stargazing and metaphysical offerings like tarot card readings. My favorite amenity is the evening fit pits, where guests gather in our courtyard and socialize over s'mores. We also offer private beach fires right by the ocean which is an amazing experience.