With back-to-school days rapidly approaching, gear up for one final summer getaway in California's Wine Country at Solage, Auberge Resorts Collection. The newly redesigned farmhouse modern-inspired resort, situated in a bucolic, 22-acre setting in Calistoga, just completed a $30-million renovation to all guestrooms, suites, and public spaces, and opened a new on-site restaurant, PicoBar, headed up by Executive Chef Gustavo Rios.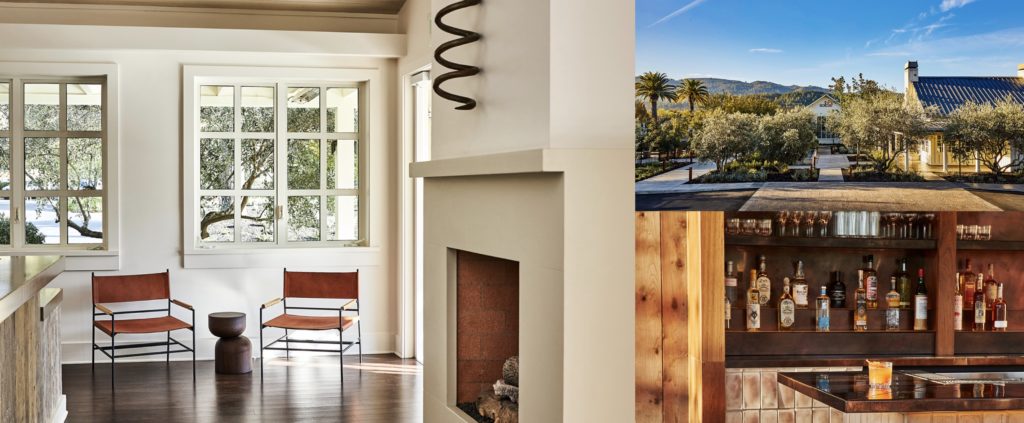 With design led by prominent Napa architect Howard Backen along with Studio Collective (of The Landsby Inn in Solvang and The Surfjack Hotel & Swim Club in Honolulu), the property now offers eleven brand new cottage-style suites each appointed with a private outdoor patio, shower, and soaking tub with panoramic views of the Palisades and Mayacamas Mountains. Each Estate suite is also replete with amenities including a set of cruiser bikes for complimentary guest use, and minibars stocked with local provisions from Napa's Oakville Grocery.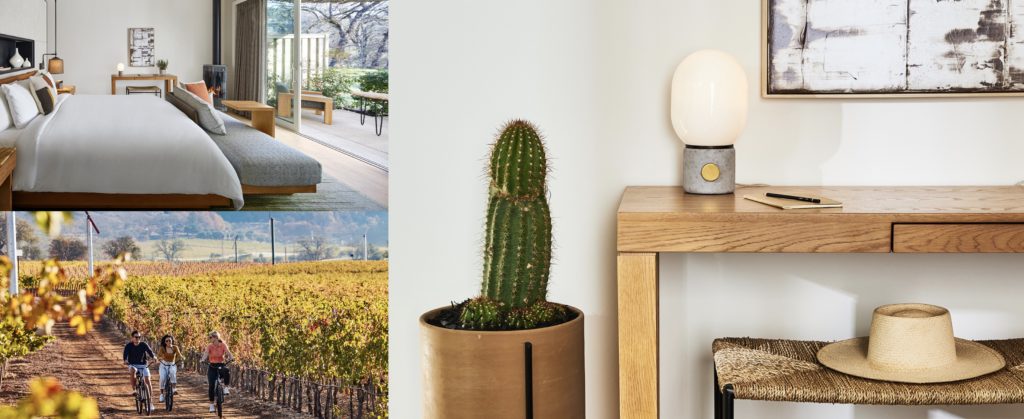 Starting today, the property is teaming up with natural wine brand Vivanterre, co-founded by Rosie and Max Assoulin, winemakers Patrick Bouju and Justine Loiseau, and wine director Cedric Nicaise, for limited-edition bottles with a label designed specifically for Solage, Auberge Resorts Collection. There will also be a pop-up boutique with Rosie Assoulin wares created just for the hotel including aprons, napkin sets, and kimono robes in Assoulin's signature hand-painted watercolor and paisley prints.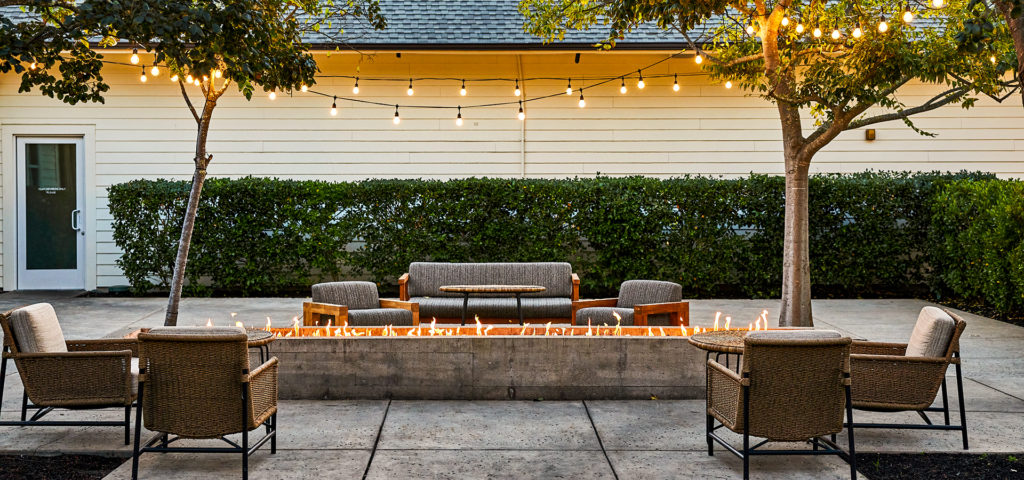 But, perhaps one of the main attractions at the resort is the 20,000-square-foot spa with treatments ranging from restorative to transformative such as the Organic Vibrancy facial to brighten dehydrated skin, or the Intentional Aromatherapy Massage with a make-your-own massage oil blending session.
For the ultimate reset, head to the bathhouse for a custom bathing or detoxifying ritual with five geothermal pools from an icy cold 50-degree plunge pool, to a heated, jetted mineral pool warmed to 102-104 degrees. Consider it a much-needed respite before the onset of homework and cramming for quizzes begins.