There's much more to Savannah, Georgia, beyond its rich history and romantic, storybook setting. The coastal city, dotted with pristinely manicured public gardens with flowing fountains and Oak trees draped with Spanish Moss, is home to a burgeoning culinary food and art scene, and some of the finest boutiques and hotels. Enter The Alida, a 173-room property situated along the Savannah River. Paying homage to pioneer and architectural preservationist Alida Harper Fowlkes, the hotel (owned by Rockbridge and operated by Makeready) is equipped with three restaurants and a living room-like rooftop bar with sweeping city views; a heated and chilled saltwater pool framed by modern, slatted-wood cabanas and fire pits; a fitness center with Peloton bikes; and an on-site bespoke retail store, Keep Shop, replete with apothecary goods and ceramic wares from local makers.
"The block where The Alida stands has a unique history, as it was central in supporting the ocean transit and shipping industries that were paramount to building Savannah's economy," explains Christine Magrann, Chief Operating Officer of Makeready. "The bustling exchange of goods, passengers, and ideas all unfolded in this corner of the city called The New Franklin Ward. In line with Alida Harper Fowlkes' commitment to preservation, our hotel pays tribute to its location [on the Savannah River], the lifeline responsible for the legacy of the neighborhood. The Alida values the preservation of history while moving considerably into the future."
Here, Magrann walks us through the hotel and shares insight on the design, art, and architecture.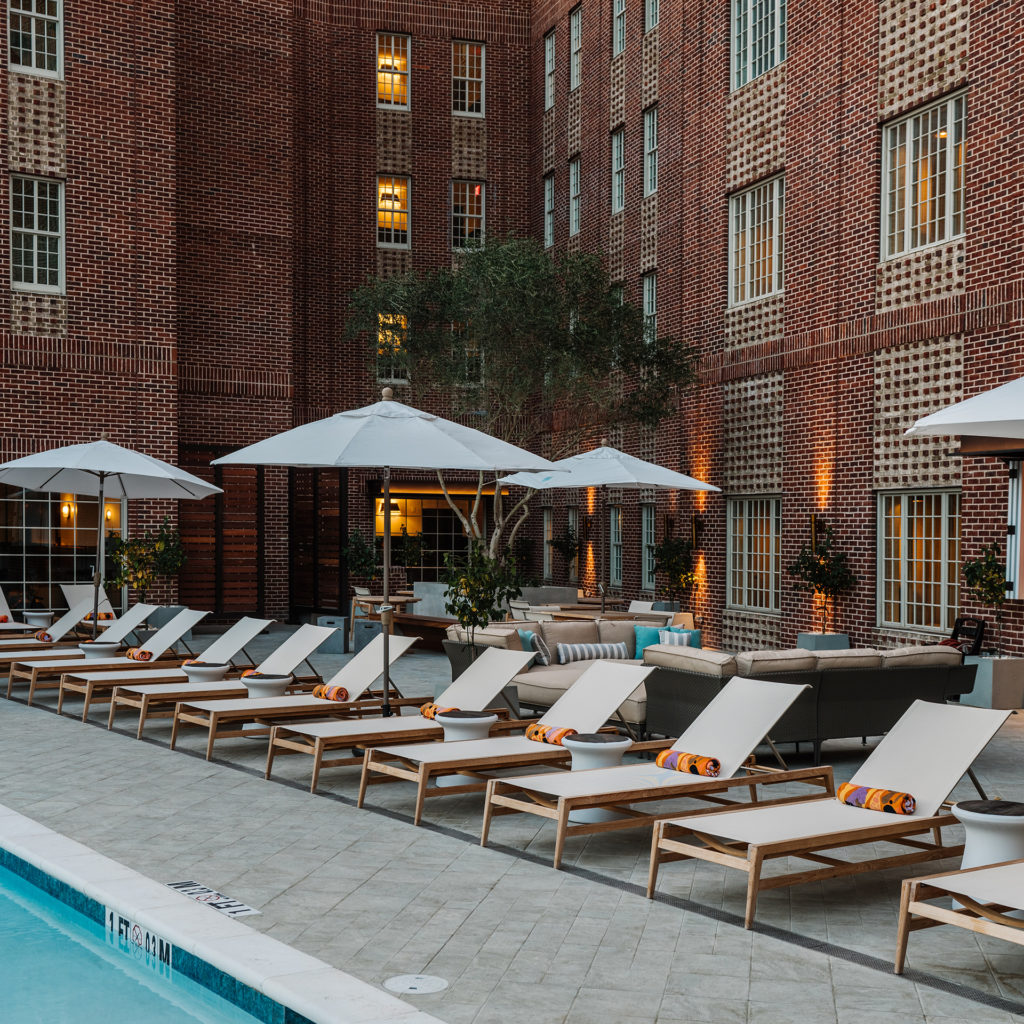 Describe the building and any don't-miss design elements.
"There are just so many great, thoughtful moments throughout The Alida, but the building itself is a standout on its own. It's funny because we get a ton of guest feedback each week and nine times out of ten, they all start with 'wow you guys did an amazing job revitalizing this old space,' when in reality, The Alida is a new build. I think being mindful throughout the process really is what helped us deliver that perception.
With a goal of being the anchor of the revitalization of that historic district, we always were asking ourselves 'does it make sense? Is it distinct enough? Will it provide a bespoke experience? Does it feel nostalgic and gracious, with just enough grit?' I think this is why so many guests and travelers alike continue to think the building itself is historic, which makes us happy."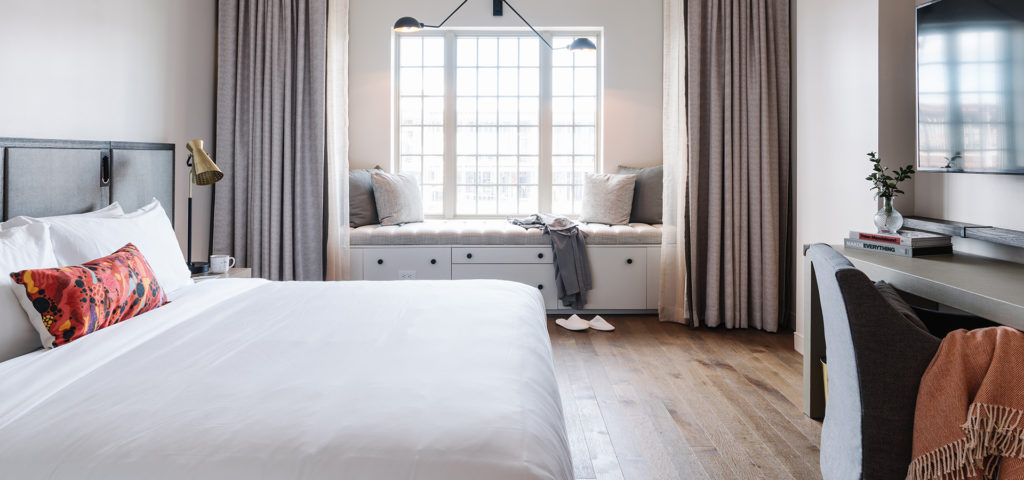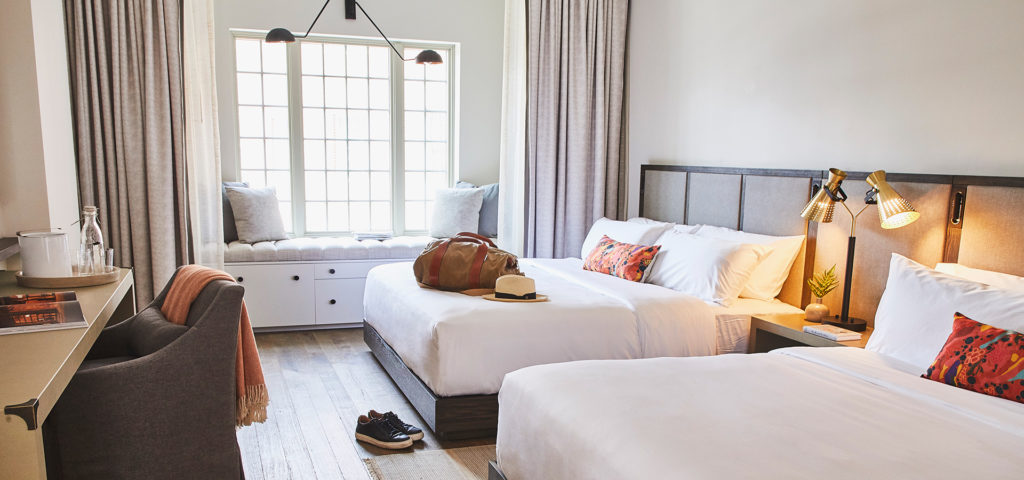 Tell us about the "Social Lobby" space.
"Upon entering the building and making the guest journey to check-in, you really have a sense of arrival. The refined tastes and interactive communal spaces exhibit a sophisticated sense of culture and curation. Thoughtful and contemporary with a warm and welcoming sense of inclusion, delivers the feeling of southern sophistication without pretension."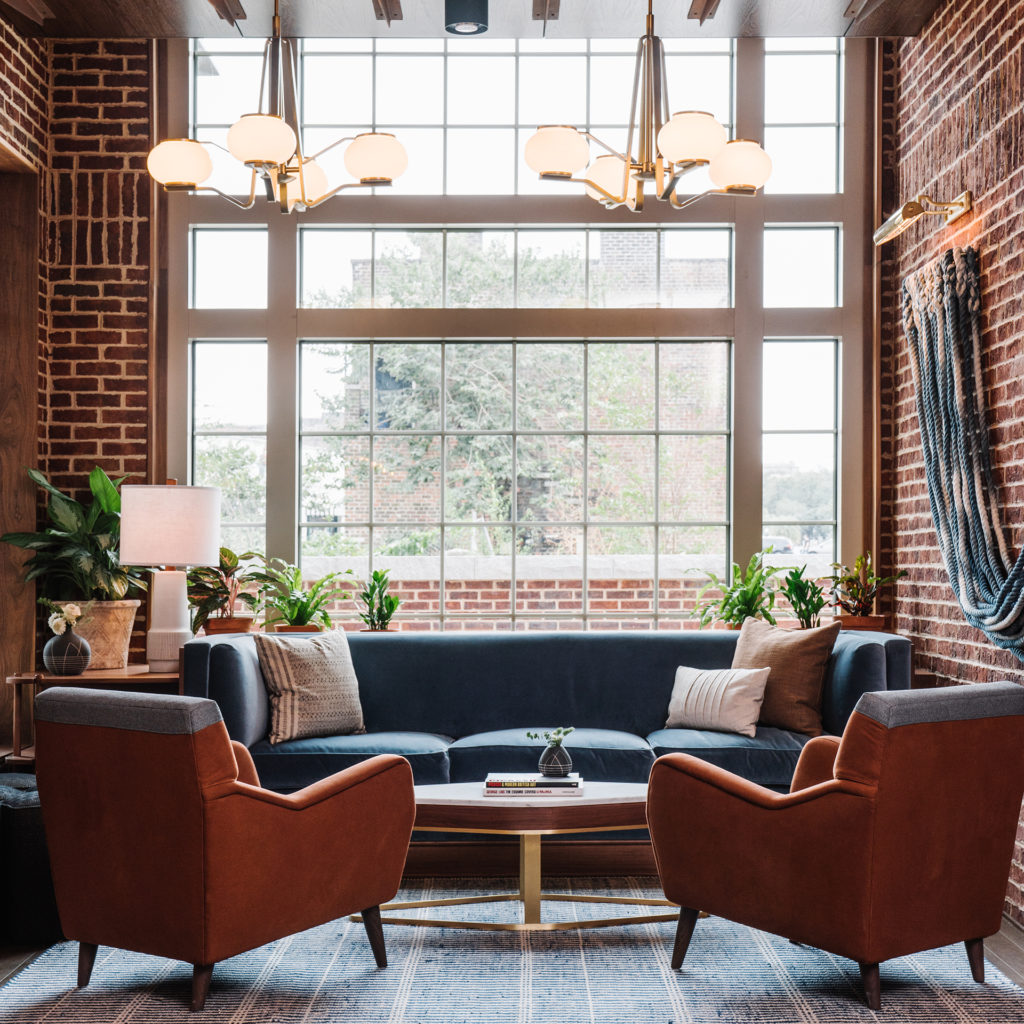 Noteworthy guest amenities?
"While designing the hotel and the experiences, we really kept our audience in mind to be able to deliver to that culture seeker, the design-obsessed traveler and the sophisticated adventurer. During the art package selection, we were able to provide an unexpected 'amenity' for the guest as all of our art is hand-selected and tied closely to local artists. We have all mediums of art through the communal spaces and guest rooms alike which encourage the guest to explore and peek around each corner."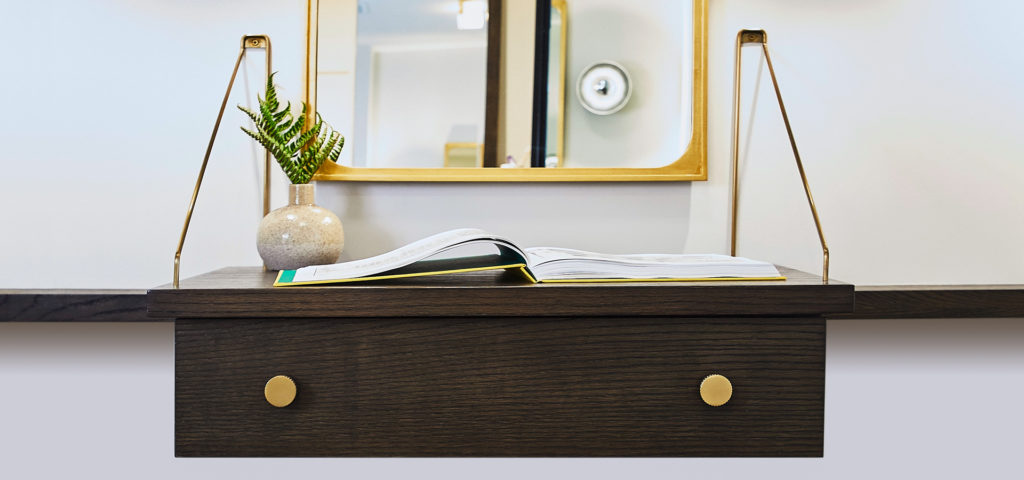 What was the vision for Keep Shop?
"The age-old profession of shopkeeping has been around for centuries. The shopkeeper, a person responsible for watching over a store and providing a curated selection of quality goods to their customers, has a special opportunity to offer customers their own selection of rare, unique finds. And those things, big or small, introduce people to something new. When we partner with makers at Keep Shop we think about a few things. We think about materials, and the way an item feels when you pick it up. We think about craft, and the years of dedication it takes to create something beautiful. And mostly we think about hands, not only those that created the item, but those that will hold it. One of our favorite pieces and collaborations from the shop is the Eloi scarf. Artist Paige Russell created the custom print for us. You won't just find the graphic print on a scarf in Keep, but you will find it on our signature throw pillow in each guest room, and printed on our signature pool towels."