Eighty years ago, the glampground now known as Camp V in Naturita, Colorado served as housing for mining engineers of the nearby Uranium Mill a few miles down the road. The defunct mining camp, originally developed by Vanadium Corp. of America, was dubbed "Snob Hill," a name given to the area due to senior management who resided there during the mining boom. After the decline of the industry in the 1970s, the mill closed and the log cabins operated as a rental community.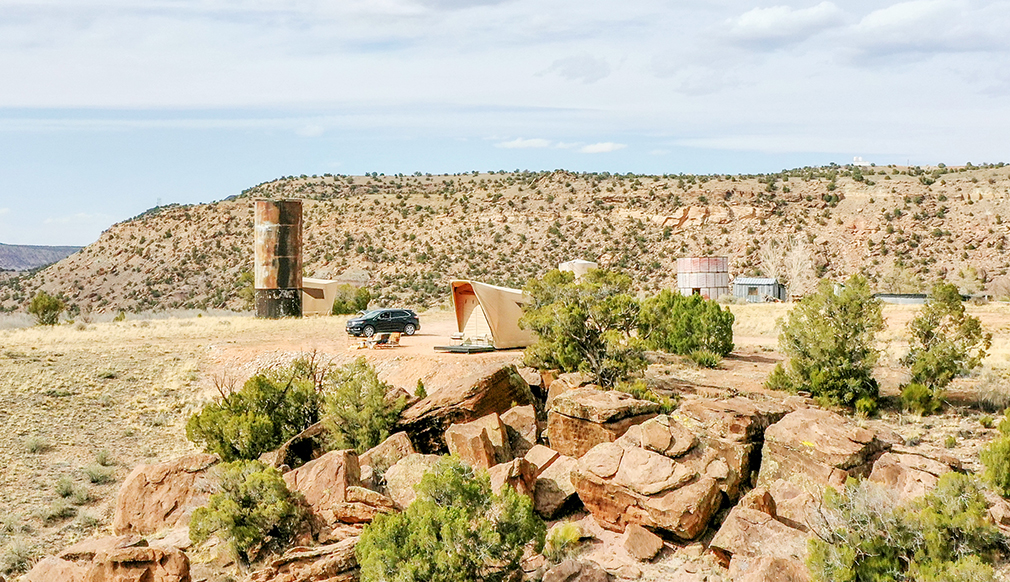 But, in 2017, the vast, 120-acre property, tucked between Uravan (the site of the historic Hanging Flume situated along the Dolores River), and Telluride, was reconceived and brought to life again thanks to Camp V founder and real estate broker Natalie Binder of Telluride Properties. For Binder (who also enlisted the help of local architects Jodie and Bruce Wright), the idea to convert the land into a boutique getaway for art, outdoor exploration, and making personal connections came down to her own family history. "My grandmother was the secretary for the Vanadium Corp. and my father lived in one of the cabins [when he was a baby] in the late 1950s," explains Binder. "When the property came on the market, I knew it deserved to be preserved as it's one of the last pieces of this history. Our team had a vision and mission to breathe new life into this former mining community through art and outdoor recreation."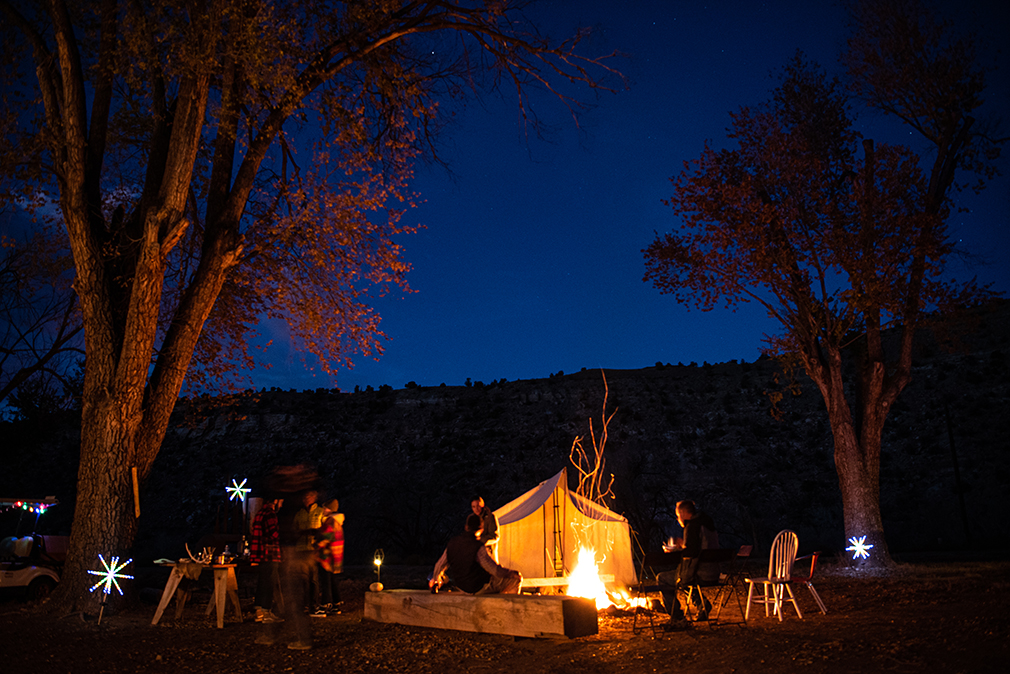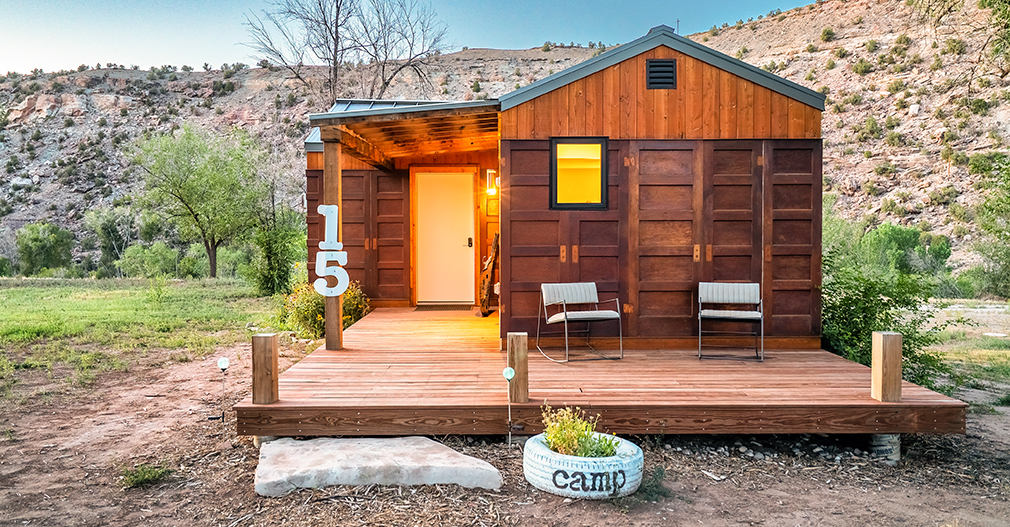 Now, the property is lined with 14 fully-restored log cabins replete with wifi, kitchenettes, fireplaces, record players, Apotheke diffusers, and outdoor porches with barbecues; a fleet of Airstream trailers; RV sites with hook-ups; and jupes, a new series of modern canvas tents designed by former SpaceX and Tesla engineers that arrived last year.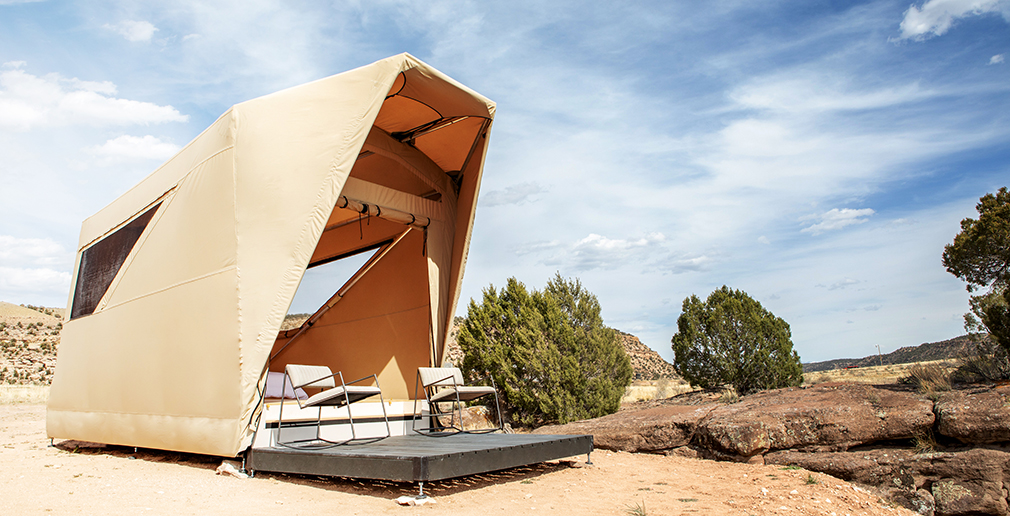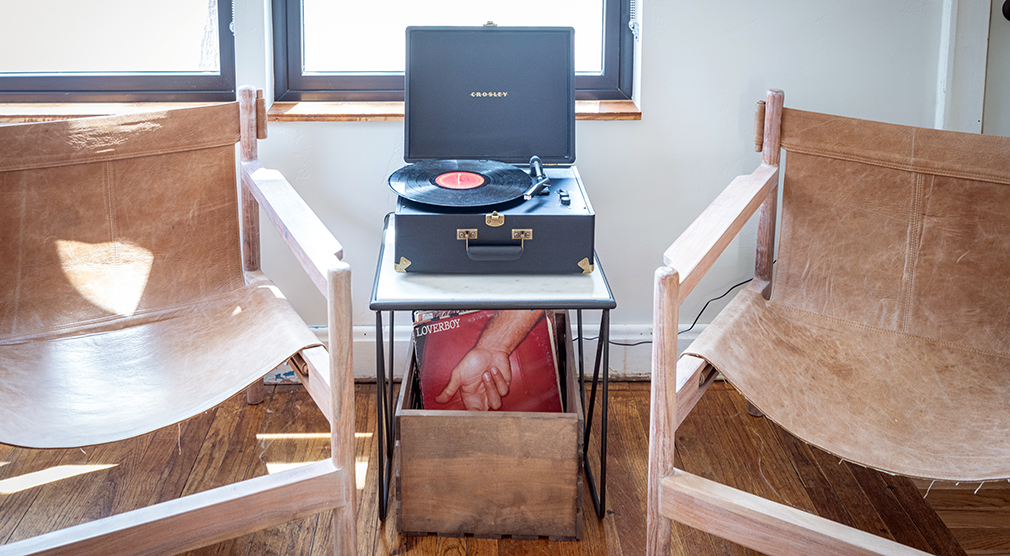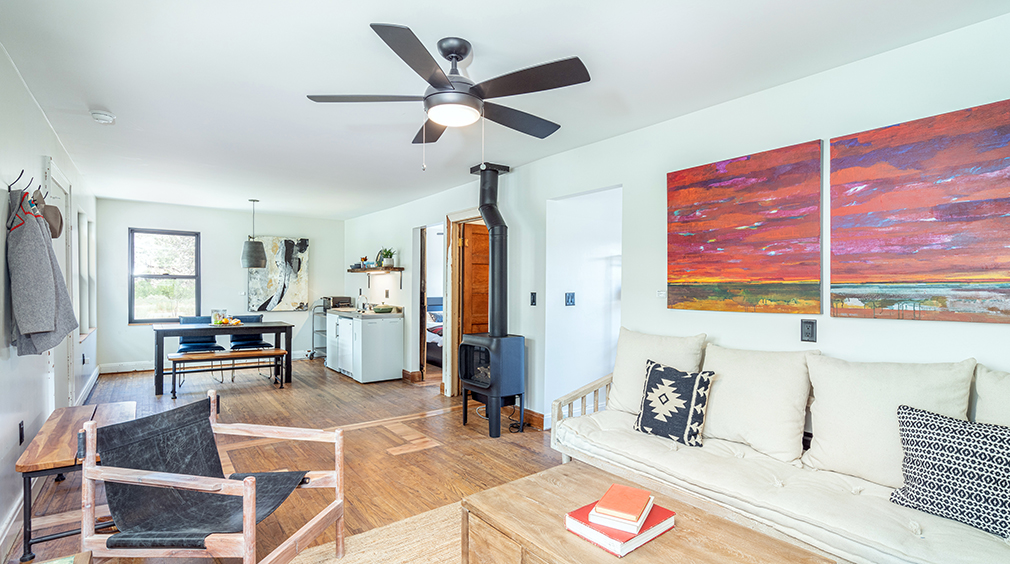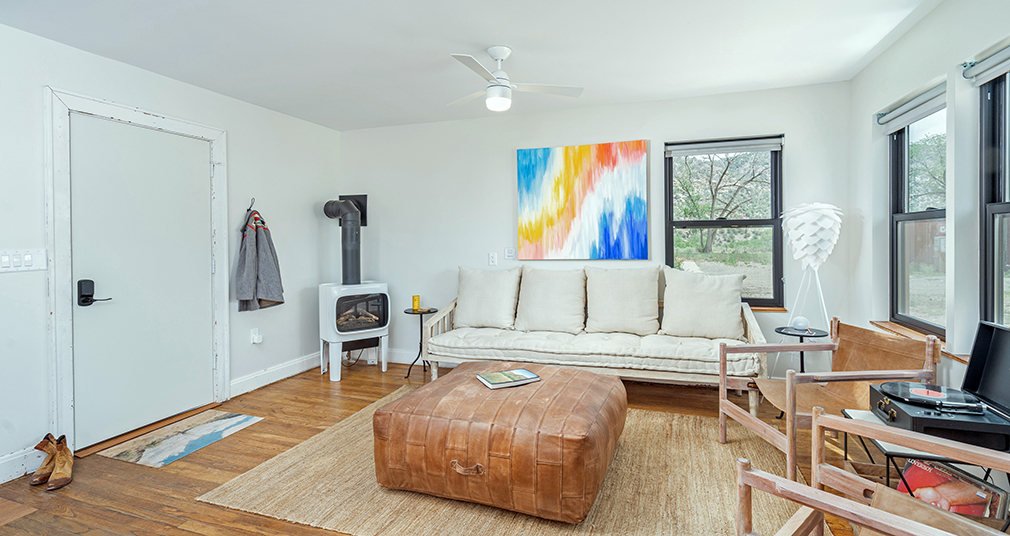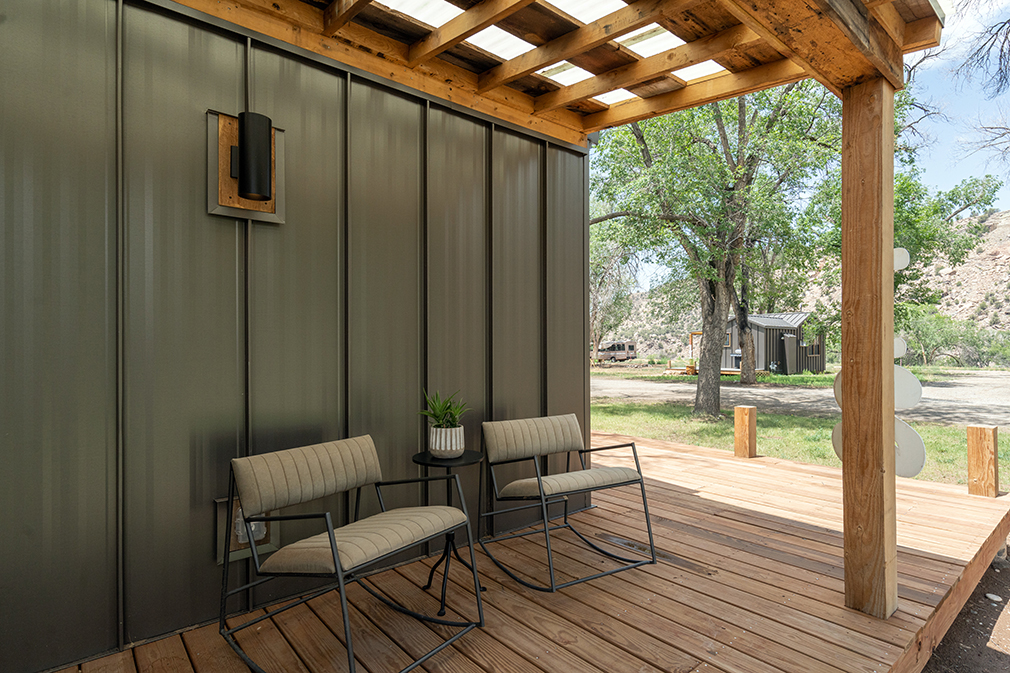 Design your own itinerary and venture into the teeny town of Nucla (about an 8-minute drive) for made-from-scratch offerings spanning gourmet veggie breakfast burritos, kale salads with homemade balsamic dressing, and seasonal soups by Wild Gal's, Market, or take a stroll around the grounds with art installations such as the Prairie Wind Chapel by California–based artist Robert Hoehn with a restored pipe organ flanked by salvaged tractor seats and The Unknown Zone by Brooke Einbender, depicting a series of transformed doors into works of art. Go for a short walk uphill to The Water Tower, an open-air cylindrical water tower used for group events like yoga, stargazing, and sound baths.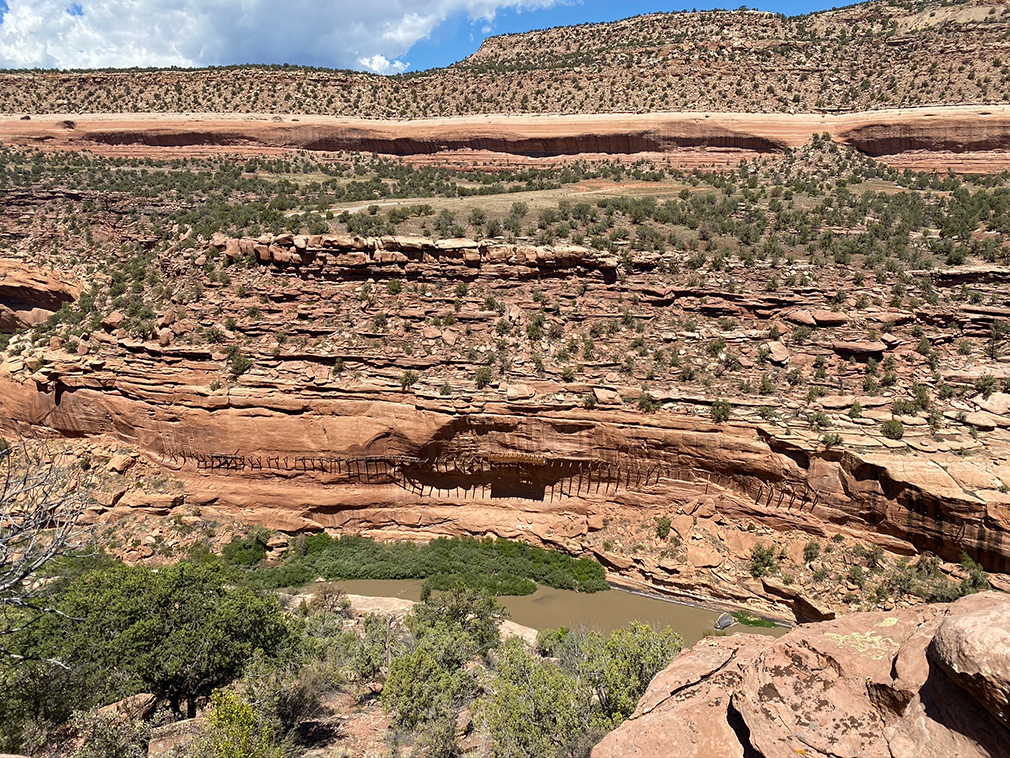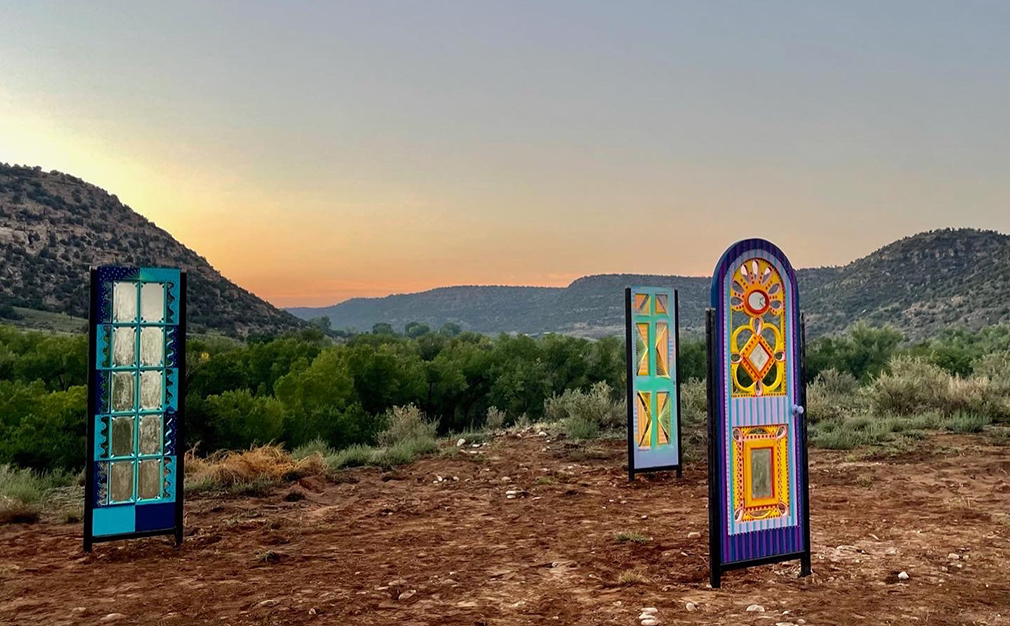 "I love the peace of the property and the incredible people we have connected with from all over the globe," adds Binder. "It's off the beaten path, so people have to intentionally want to visit and explore the area."