Husband-and-wife duo Veronica and Jon Denne, founders of LBE Design in San Miguel de Allende, Mexico, and San Diego, California, began their ceramics brand four years ago and have now amassed into 100 small boutiques, national retailers, and online. With diverse backgrounds (he worked at an executive recruiting firm, and she was in business development for a large financial institution), the busy couple now creates modern planter designs ranging in shapes from svelte and cylindrical to round. We caught up with the duo for a glimpse inside the company, their new Artisan collection featuring The Rancho planter in two colors and four sizes, and their winter plant care tips.
Bring us back to the beginning.
Veronica: In 2018 we challenged ourselves to buck the status quo, leaving our corporate careers and setting out to create a company built on principles we believe in. We began our ceramics brand after searching for modern planters with timeless design and enduring quality. We admired classic ceramic brands and felt the void in the market. With my eye for style and trends, and Jon's ability for functional design and production, we set off to bring back classic, high-quality ceramics to the American market.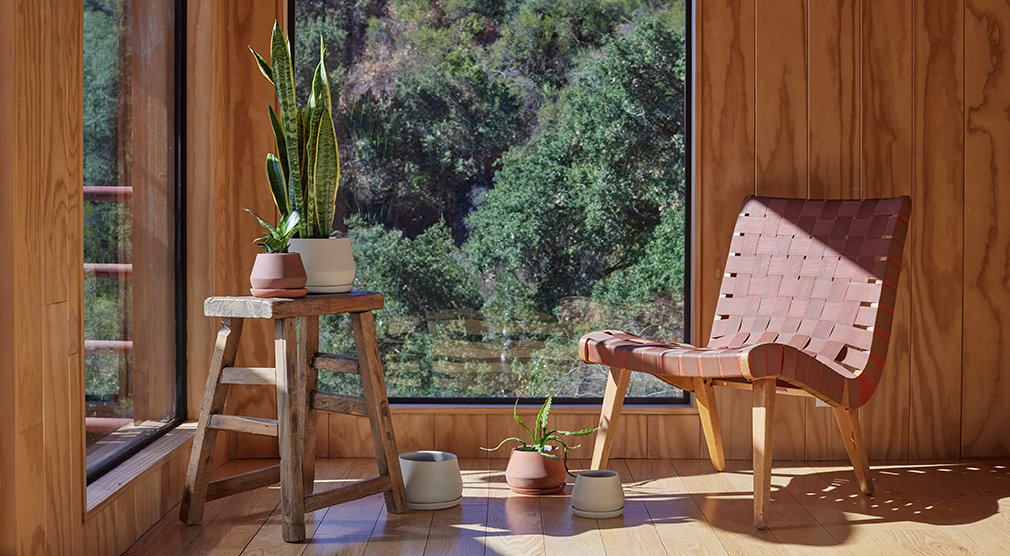 Tell us about the company and philosophy.
VD: LBE Design is a ceramics brand founded on sustainability and good design. We're travel fanatics who love connecting with others and working together to revitalize quality pieces to the market. Through the design and production of beautiful products, our company strives to celebrate global connectedness and provide opportunities for individuals to achieve their aspirations regardless of where they reside. We believe you deserve the option of purchasing products created with a focus on sustainability, designed with consciousness, and crafted with enduring quality.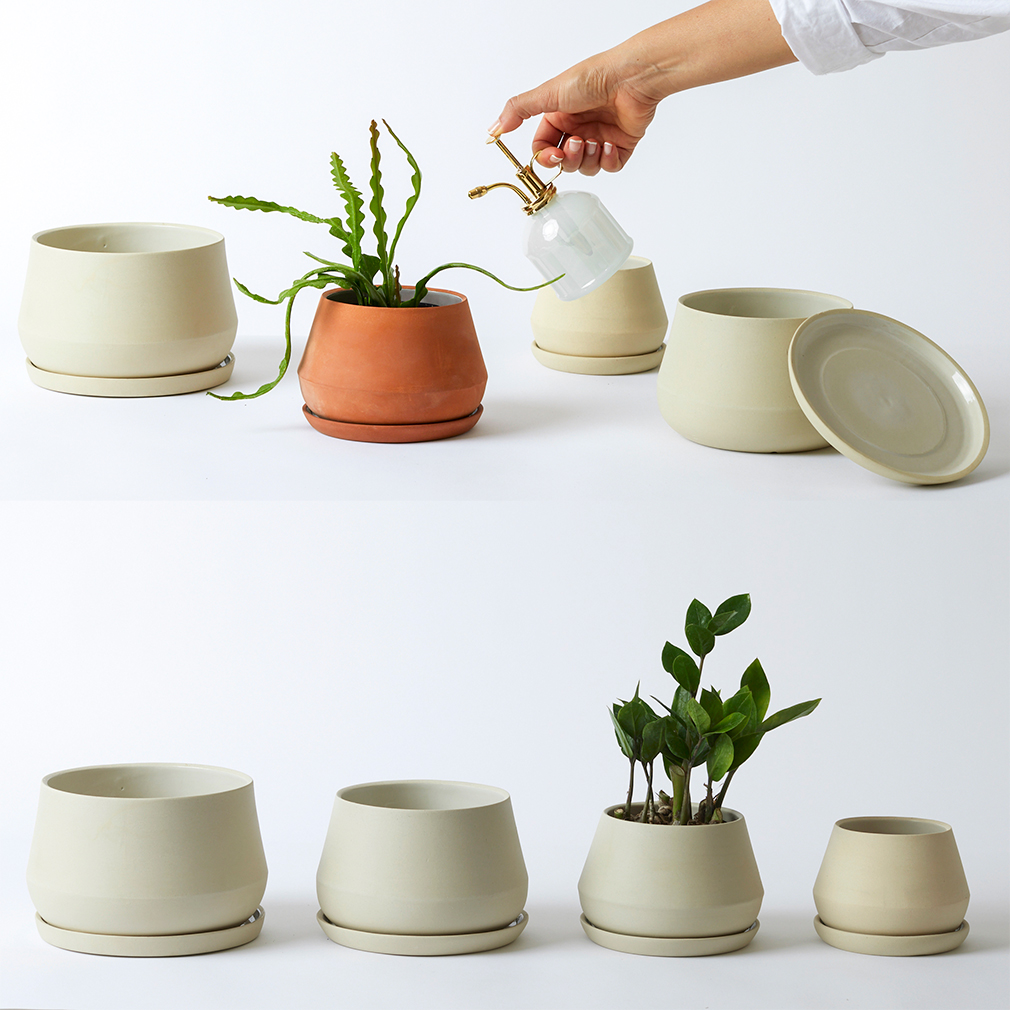 Describe the new Artisan collection and the collaboration.
VD: On a shop visit to Fernseed in Tacoma, Washington, we were taken by The Rancho planter. Katherine, the shop owner, told us about local artist, Angela Drew, and her desire to be able to create more art to share with the community. We quickly came together to meet Angela, to hear more about her inspiration for the piece, and work through some design updates to create an heirloom quality planter that is as functional as it is beautiful. We worked with Angela's original design and updated a few features (like sizing and adding a complementary saucer for easy watering) to ensure a truly functional design. This is our first product to be made in our new production studio in Mexico. We moved to Mexico to build out a true artisan studio where we can collaborate closely with our producers and be as hands on as possible in the process. The Rancho is rounded on the bottom with a wide belly that tapers inward at an angle. It features three small holes on the bottom for drainage and comes with a complementary saucer. As each piece is produced by hand, expect some variation in size and finish. We like to call these our effects and value how they make each piece feel one-of-a-kind with heirloom quality.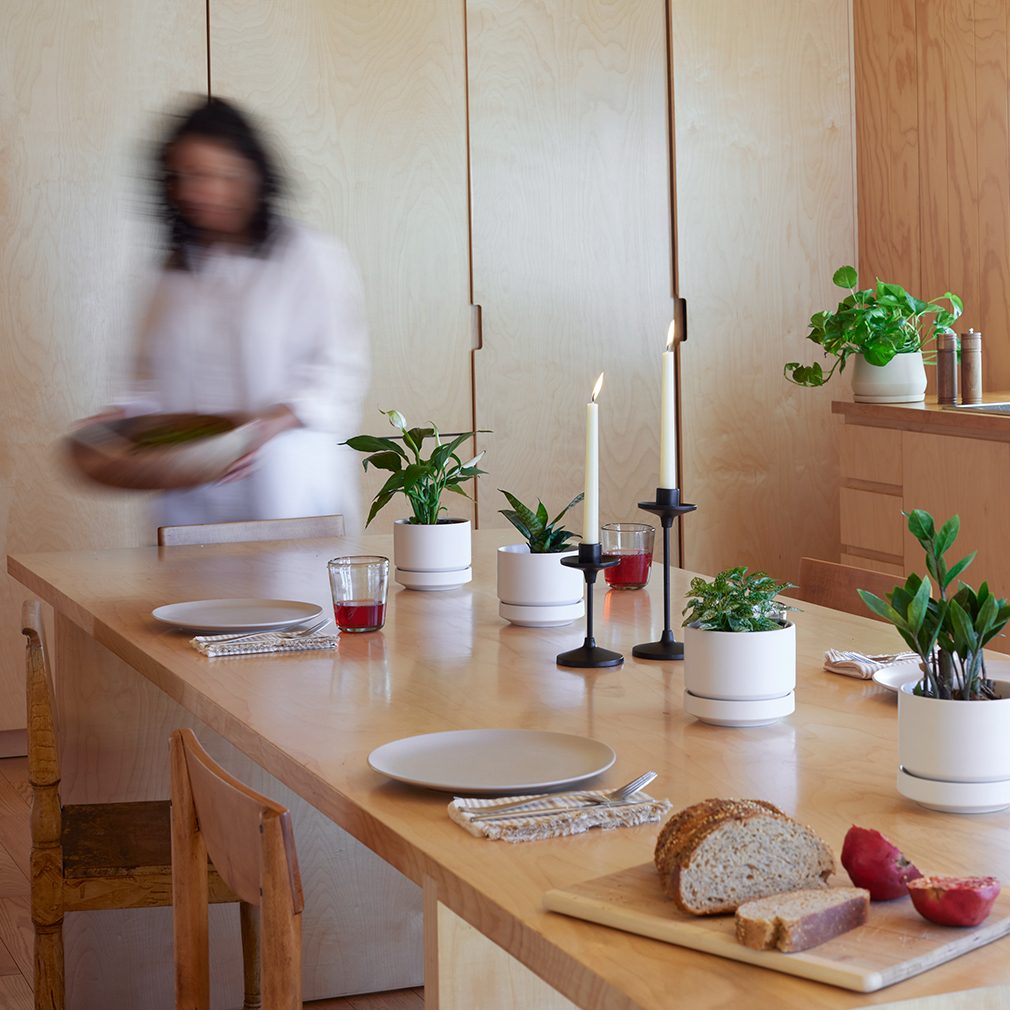 Where do you envision these pieces?
VD: The wonderful thing about The Rancho is that it can complement any space. Its artisanal and rustic design is both timeless and effortless. We imagine a line of Ranchos filled with succulents along a window looking out at a desert as well as a few tucked into a nook of a studio apartment, or on a desk. We imagine those same pieces traveling through various other homes as people's lives change and evolve. They're meant to grow with you and beyond you. The original inspiration for bringing The Rancho to the LBE line was to provide more opportunities for more people to have an heirloom quality ceramic in their home.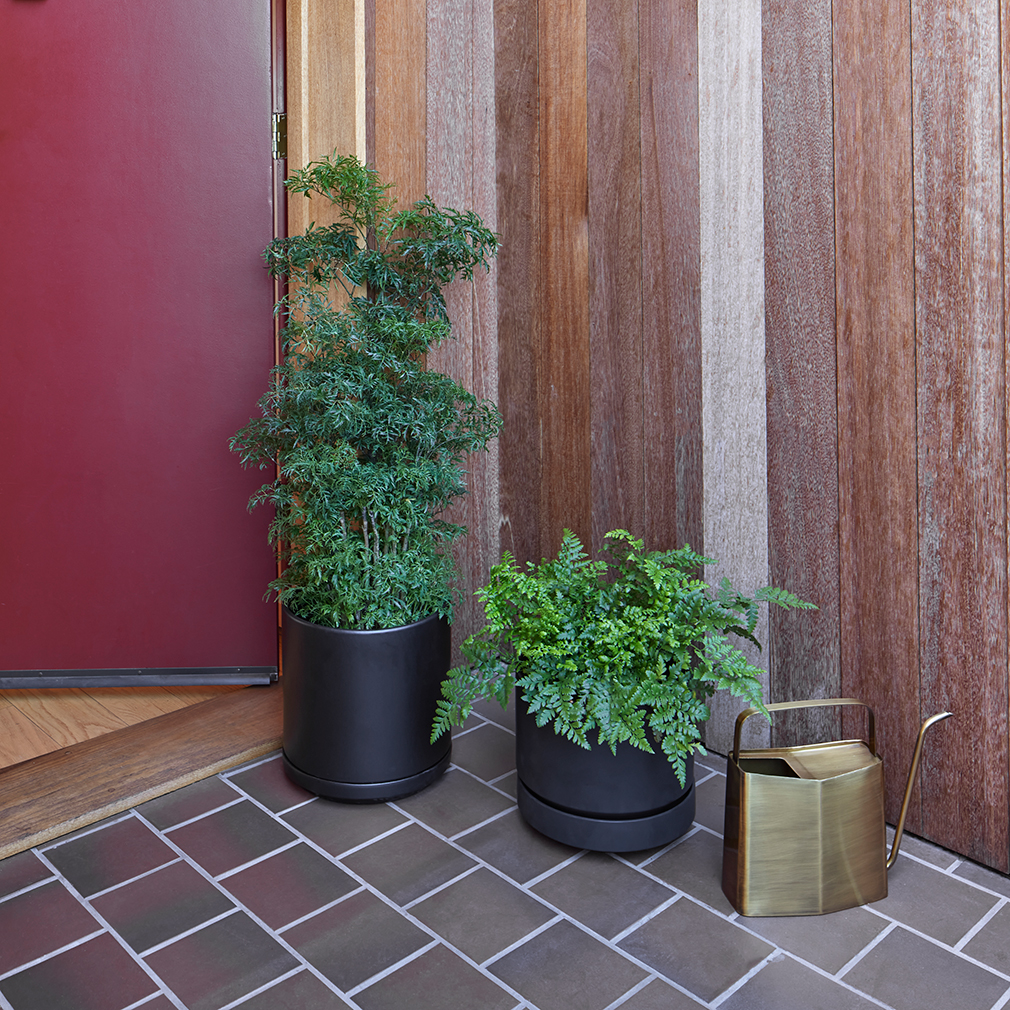 Your tips and insight for easy plant care for winter?
VD: We don't claim to be plant experts, but here are a few tried and true tips we've found over the years:
Plan a gradual transition. As fall comes underway, plants left outside overnight come into great risk of yellowing, wilting, and even dying. Bringing plants indoors when temperatures are expected to drop under 50 degrees Fahrenheit overnight is a good rule of thumb, and can be a great way to begin the process of transitioning them inside full time by the start of winter.
As seasons change, so should your plant's watering schedule — while the watering needs of individual plants vary by species, almost all houseplants require less water during fall and winter months. As cold weather approaches, be sure to research your plant's unique optimal hydration patterns to avoid root rot and ensure great health all year round.
Assess your plant's location. If your plants are outside, bring them in. If your plants are by cold and drafty windows or heat sources, we recommend moving them to a similarly sunny, but more stable-temperature part of your home.
Embrace the change of the season and know your plant will go through a few changes. Your plant likely will not grow much during the winter and may even lose a few leaves. Don't panic, just keep a watchful eye on your plant and embrace the cycle.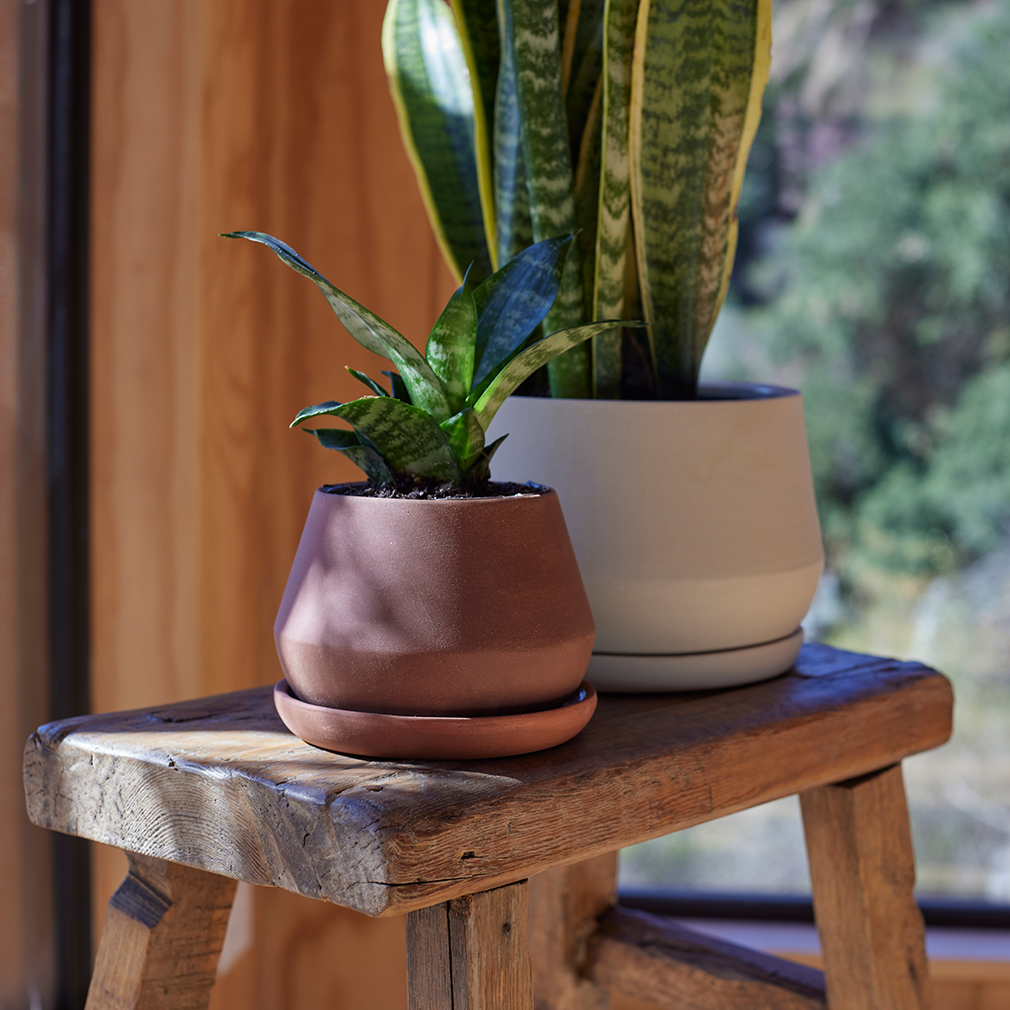 What's up next for 2023?
VD: Keep a look-out for a new colorway to be added to our larger LBE line in late Spring. As we said earlier, we are a ceramics brand, so prepare for an exciting launch of a totally new product. Be sure to follow us on social (Instagram, Pinterest, and TikTok) as well as our newsletter for the latest news.