In high school, founder and creative director of New York–based BHDM Design petitioned along with his friend Amy to have an elective interior design class added back into the curriculum. Now, Mazzarini, who studied Interior Design at Miami University in Ohio and worked for the likes of Michael Kors and Ralph Lauren, has launched Archive by Dan Mazzarini, a curated website with his well-edited mix of vintage and new artwork, accessories, and furnishings. "As a designer who grew up in retail, I love the art of storytelling through spaces," explains the designer who has combined his two passions: interiors and retail. "It doesn't matter if it's a house, hotel, or cruise ship, all design has the ability to transform people and places and to tell a story to the world. Call it aspirational, but we aim to use our design to elevate our clients and help them tell the stories they want people to hear, through their spaces."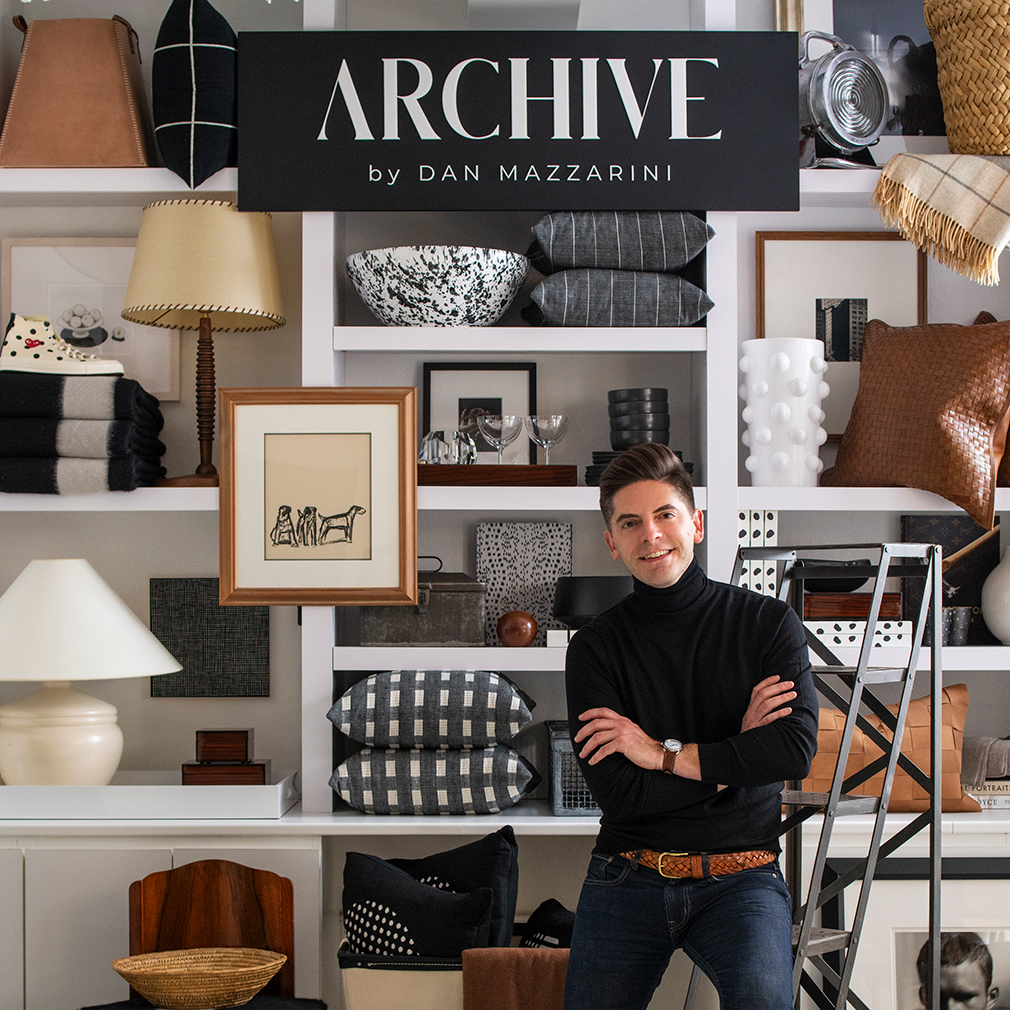 Mazzarini, who designs span residential and commercial projects around the world, reveals to SHLTR the backstory of Archive, how it works, and three quick things to instantly transform any space.
---
Your background and path to design?
DM: Before I graduated from college, I came to New York for interviews. It was 2003, and the economy was not so promising. I ended up with one offer from Kramer Design Group, a retail design company, and it ended up being a job that sent my whole career on an amazing trajectory. Robin, Philip, and the whole team entrusted me with so much responsibility as a young person. I credit them for all my foundational learning, not just about retail design, but about how to treat your team, vendors, and clients with respect. Within the first six months of arriving, I was asked to head up the design of the launch of the Michael Kors brand. In about a year and a half, we designed and installed over 1,500 MK stores across the US and beyond, a whirlwind and amazing baptism by fire. Really truly one of the thrills of my career. 
Soon after, Ralph Lauren came calling, and I joined their in-house team for store design. For 6 years I traveled the world, sourcing, designing, and installing their gorgeous shops at the height of fashion retail. It was a blast, and I met the most amazing people and vendors who still enliven our team and work today. Ralph taught me about the importance of detail and depth of storytelling that makes a good brand, and a heck of a lot about decorating and layers. 
While there, I moonlighted for residential and other projects. Eventually, I saw the potential to start my own firm and transitioned to opening BHDM with my founding partner Brian Humphrey. I know him from my days at Kramer, and Brian is the most amazing creative talent I've ever worked with. Together we founded the company and set out to design all sorts of different projects. Our first two years consisted of large-scale single-family residences, Calvin Klein store design work, a food hall at Grand Central, a boutique hotel in Long Island, and a gigantic retail development project in Queens.
We're now 10 years into our business, with a team of 15 designers working to bring our projects to life. It's thrilling, and still, I'm always looking for the next amazing thing to pursue. Cue up Archive by Dan Mazzarini our new direct-to-consumer shopping platform. It's an outlet that blends my love of retail and home with a signature style that people have long asked me to define. I'm hoping our content, curation and education will speak to a broad audience and lead to more opportunities in product design and development.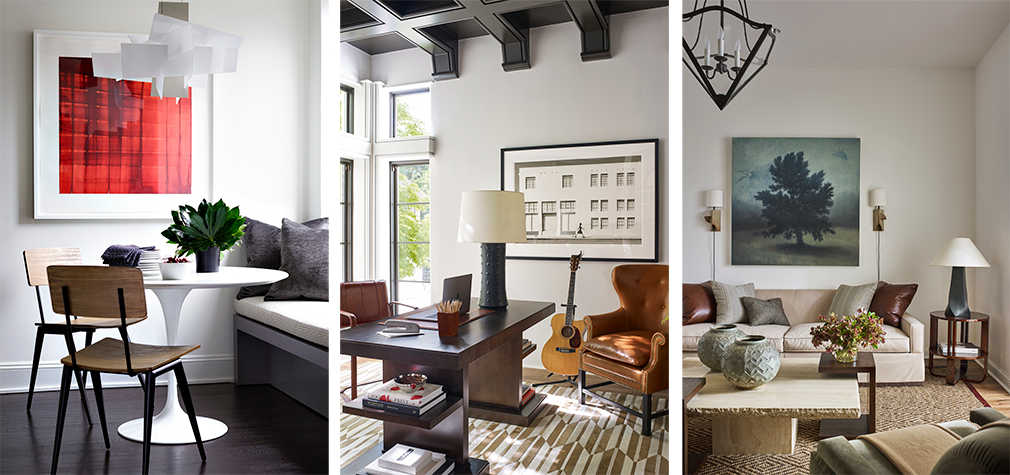 Describe Archive by Dan Mazzarini and how it works?
DM: I've always wanted to be a merchant. As kids, my twin sister and I played store for hours at a time. Throughout my career I've designed in so many different brand voices, always trying to solve for clients' bespoke point of view. Archive by Dan Mazzarini is our foray into shoppable content. I dreamed it up as a 'blogazine,' where our followers can shop house tours of our work, and round-ups of our favorite items, trends and special features. Soon we'll be launching how-to videos, city tours, and my favorites [everything from my favorite florists by city, to scent, candles and home essentials.] Archive is both an answer to my shopkeeper aspirations, and an insight into my personal style. We're considering a pop-up this summer, so stay tuned.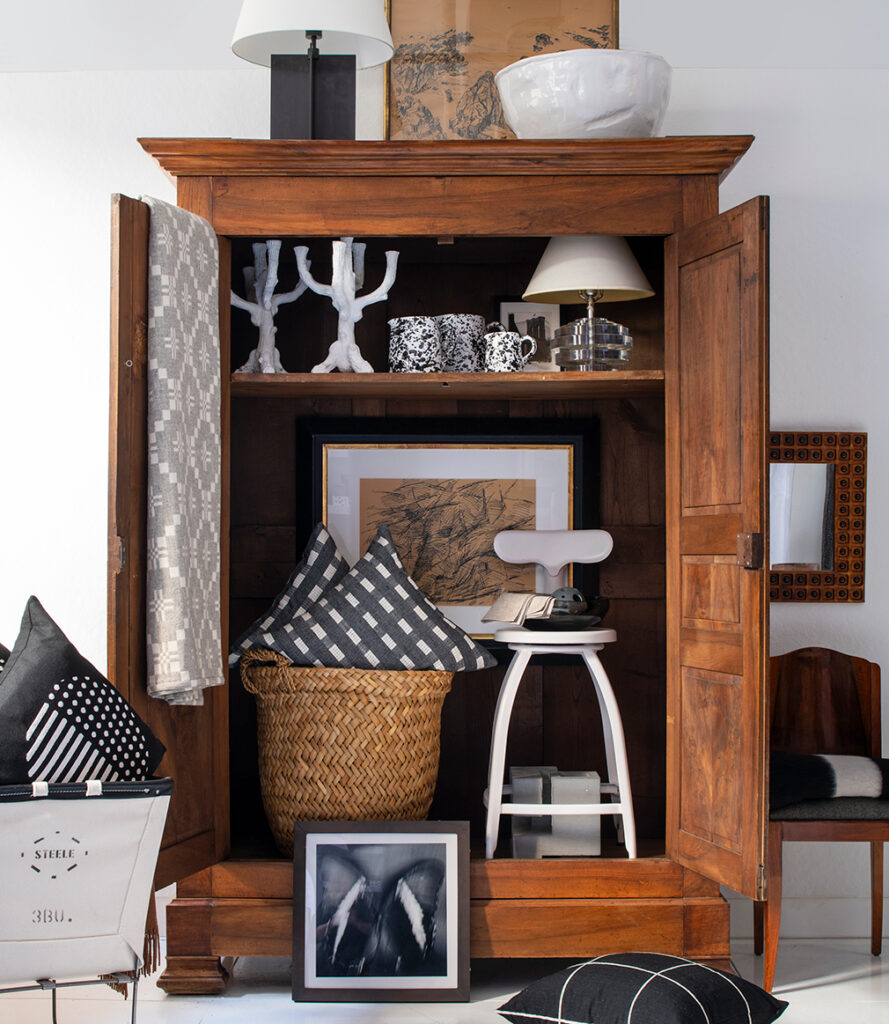 How many items do you have on-offer?
DM: We've shopped over 1,500 resources and are currently presenting over 2,000 items [new and vintage] from all home categories. As the months progress, we hope to include our own product as well.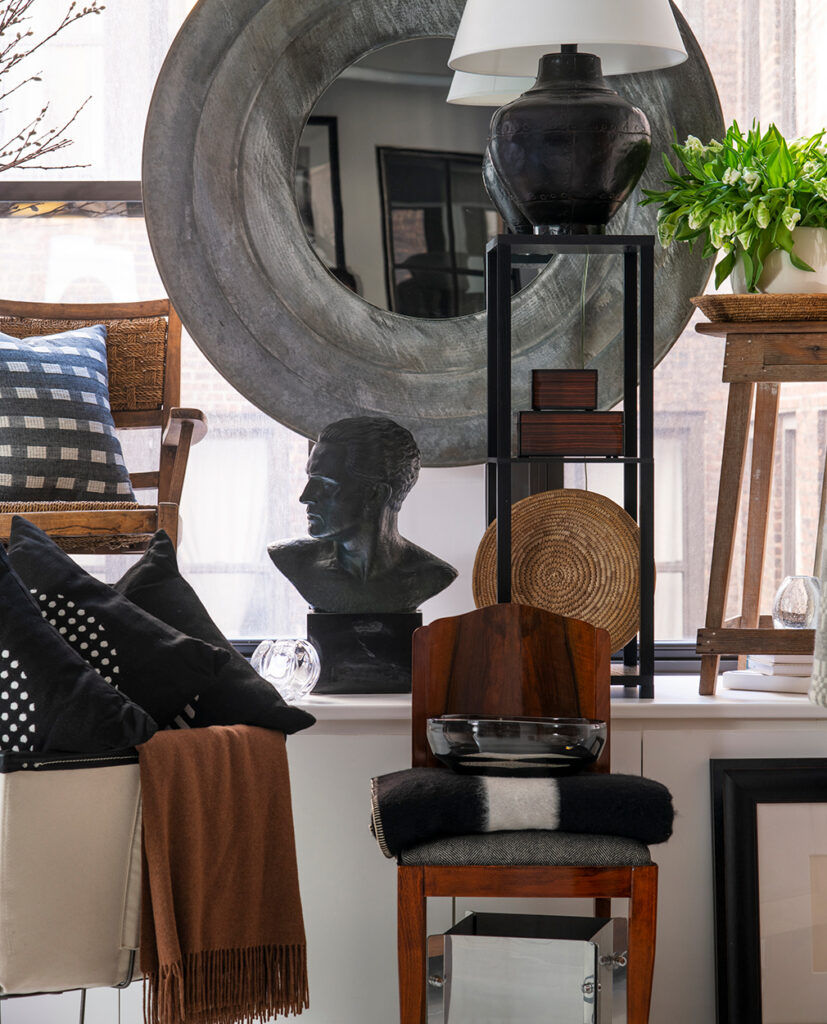 Mazzarini's Quick and Easy Home Hacks:
Graphic Prints
"I love a polka dot," says Mazzarini. "I wear them almost every day on my Stan Smiths, and I've used them in art in my own apartment. This dot-like artwork is not only affordable but available in multiple sizes and part of a series."
Vessels
"Hurricanes cast such a soft, romantic light, and are a great way to dress up a coffee table." says Mazzarini. "I like them in pairs. Some of my favorites are these Henry Dean hand-blown hurricanes from March SF."
Glassware
"I got really into making martinis over the past few years," says Mazzarini. "Our friend is a great bartender, and helped me refine my skills. The perfect drink needs the perfect glass, and these Ralph Lauren martini glasses give your drink a special 'twist.'"