Interior designer Joshua Smith, founder and principal designer of eponymous design firm, believes beauty isn't just something to look at. "It's something we experience," says Smith, who divides time between Vermont, New York, Houston, and Palm Springs. "A beautiful interior should engage the senses and nourish the soul. All that to say, think about appealing to all of the senses as you design and decorate."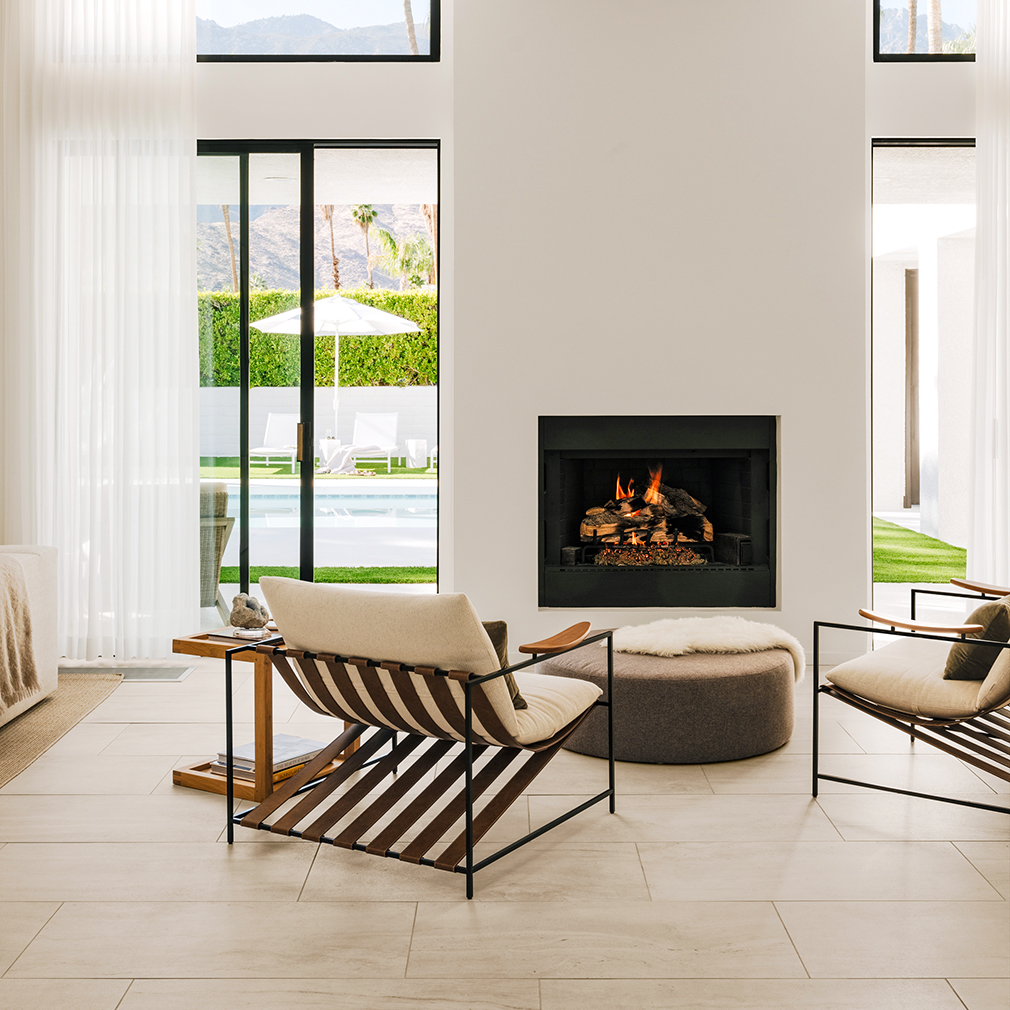 Smith, who first worked as a real estate agent for seven years in Houston, didn't initially contemplate a career in interior design. That is, until he purchased his first home. "I bought a country house that needed renovation," says Smith, set to open a new studio in Manchester, Vermont. "I didn't know much about renovation at the time, so as I started to delve into design books and magazines something in me ignited. Throughout that project and upon its completion, I truly understood the power of a home and its ability to nurture our spirits and inspire our minds. Home is a collection of pieces that tell a story and is surrounded with beauty. I realized then that beauty is a spiritual principle."
On a whim and after much self-reflection, Smith—whose projects now include a home in the Hamptons, a new build in Litchfield, Connecticut, and a rebuild of the iconic Butterfly House in Palm Springs—sold everything he owned and moved to New York to enroll in a certificate program at the New York School of Interior Design. From there, he landed an internship with celebrated interior designer, Steven Gambrel. "It was a dream come true," explains Smith. "I made myself indispensable that summer and as hard work and some luck would have it, they offered me a project manager role. I worked with the S.R. Gambrel crew for 18 months and absorbed all I could." Nine years ago, he launched his own firm. 
The busy designer lets us in on some key questions to ask when embarking on a design project, his favorite shops and online resources, and some things to consider during the process.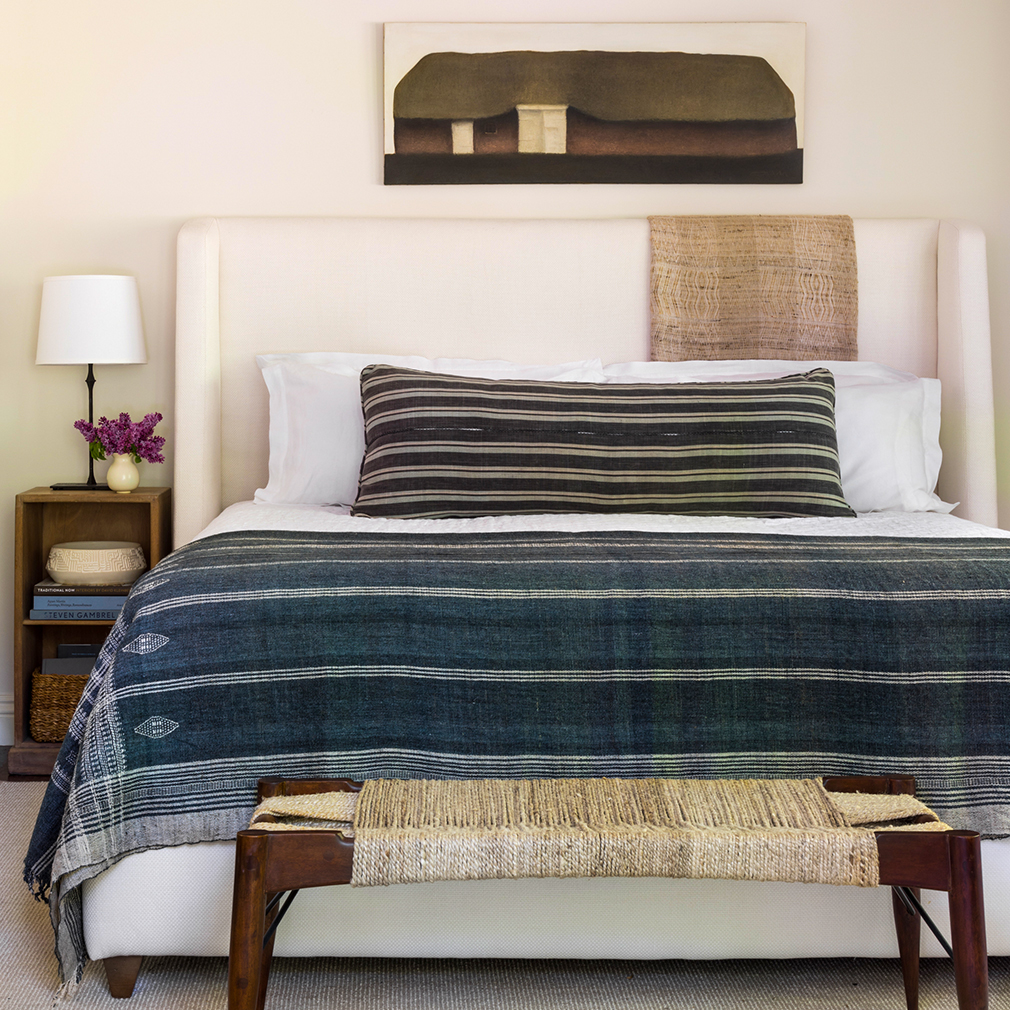 Any guidelines for clients before beginning a design project?
"Go within. Sit in stillness and reflect and ask questions to yourself. These questions can be along the lines of:
What colors do I wear most?
What's my favorite memory and why?
What was my favorite vacation and why?
Who are my favorite artists, writers or musicians and why?
How do I want the room to feel?
What did you love to do or play as a child before any efforts to conform to what you thought the world wanted you to be?
What's your favorite movie?
What about it do you love?
What's your favorite season or holiday and why?
Then, inspect your answers for the common threads, feelings, colors, and essence of you. The whys will tell you what resonates deeply with you. Let that be the starting point as you seek inspiration for your style."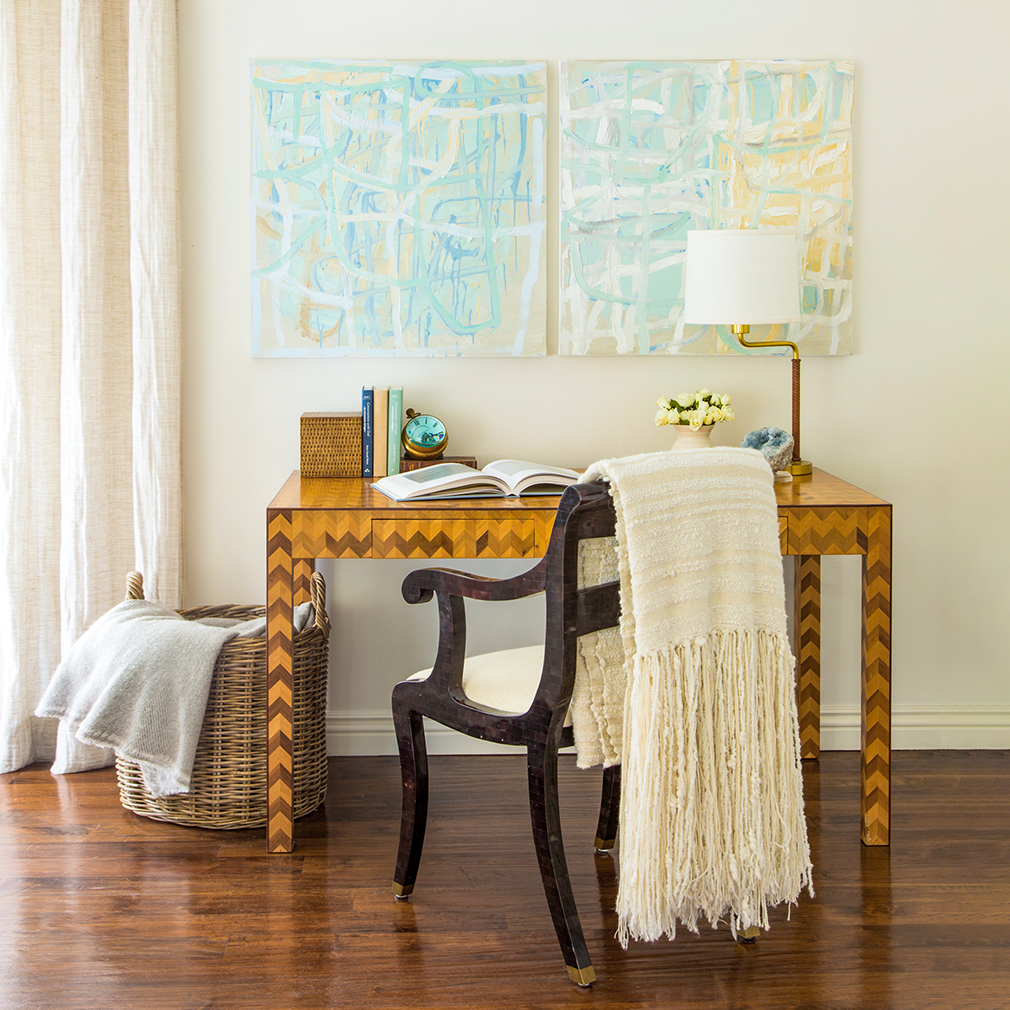 A single design element you can't live without?
"Texture. It is everything. Without it, everything would feel flat and boring. Texture brings everything to life. Look at how Mother Nature does it, and think of what the world would look and feel like without texture. My favorite texture go-tos are blankets, natural fiber rugs, crystals, and baskets."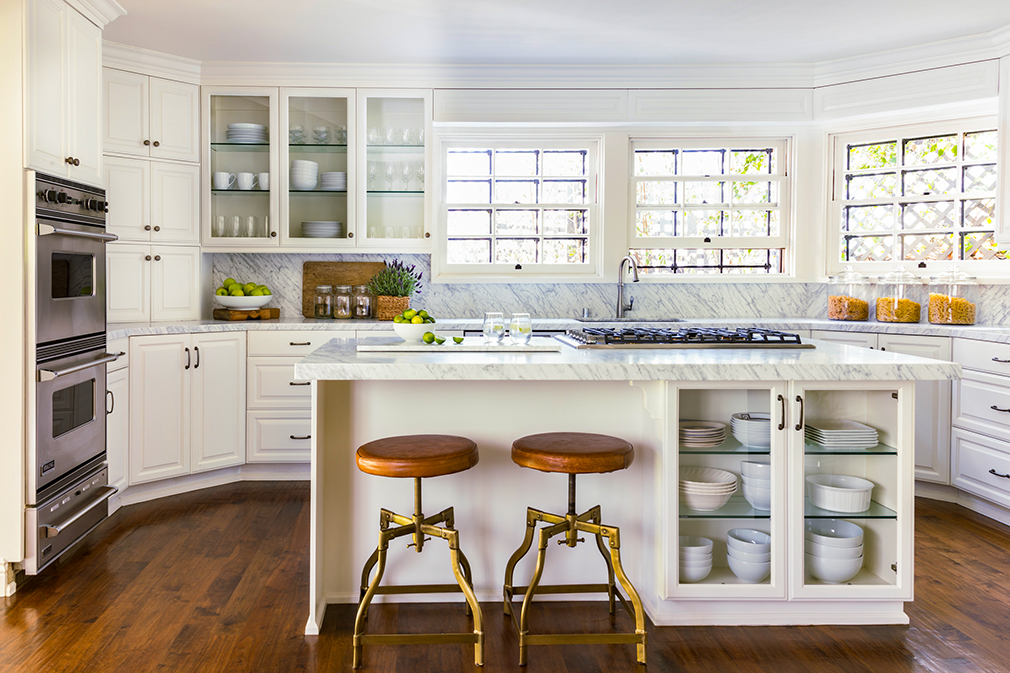 Your top sources?
"They have a huge variety of styles and amazing wood finishes that are super stylish yet budget friendly, which is always great for my mixing highs and lows philosophy."
"The selection, the quality, the finishes and price points fit various ranges of client budgets."
"Their commitment to sustainability and reasonable lead times drew me in, on top of their gorgeous and unique offerings for indoor and out. I'm obsessed with their recycled plastic furniture forms."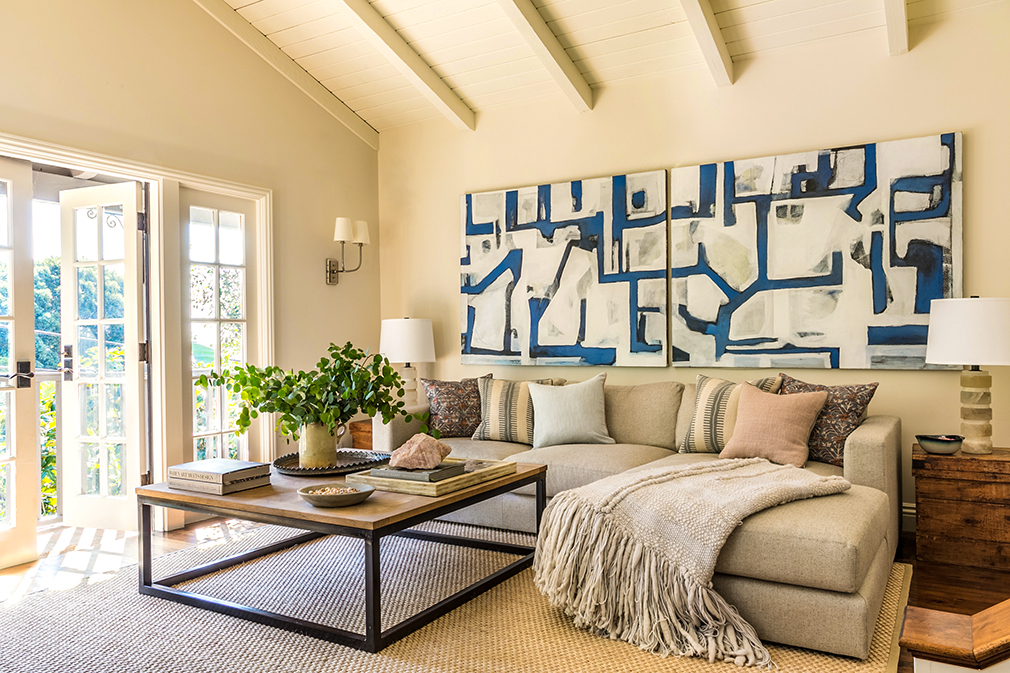 What is your design philosophy?
"Find your home within. Since I believe our homes are our sanctuaries, or places of refuge and renewal. Taking the time to truly know oneself is the catalyst to create the special place that resonates with one spirit. And of course, the second meaning of that mantra is that even though we can surround ourselves with beautiful environments that uplift and elevate, there is also always a sitting stillness going on within. The true joy and peace we are all looking for is within, if only we take the time to uncover it. Can you tell I am a certified meditation teacher and certified life coach as well?"