Nine years ago, Sara Panton Rogier founded her company, aircare brand Vitruvi, based on principle, advocacy for nontoxic ingredients, and a Tumblr account. "The first idea for Vitruvi started after I had completed a degree in Global Health," says the Canadian-born entrepreneur, who conceived the company with her brother, Sean. "I was fascinated by my medical anthropology studies and travels to Morocco and Kenya where I learned about traditional practices with botanicals and the importance of scent. But it was my time in medical school where I learned about how scent could influence the brain through the olfactory nerve and the toxicity found in most synthetic fragrances used for scenting home and personal care products. Alarmed by the toxic ingredients being used in candles and air care, I started blending my own essential oils based products in my kitchen and creating aromas that were both functional, natural, safe and complex. The idea started in 2014 on a Tumblr account, and today it's Vitruvi."  
The air care brand, now carried in hotels and resorts worldwide, offers a well-edited selection of clean-lined and modern diffusers, dehumidifiers, and more than three dozen natural diffuser essential oil scents ranging from woodsy and refreshing Grove to citrusy and energizing Boost. Panton Rogier is adamant about changing the home fragrance and air care sphere. "I am passionate about people knowing about the risks of using traditional synthetic fragrances when scenting their home," she explains. "Thus, ensuring the quality and purity of oils we use is paramount to everything we do including the materials of our hardware. We spend the majority of our lives in our homes; the air we breathe and the space we set should be healthy in every respect."
The Los Angeles–based co-founder chats with us here about her path to air care, the company's ethos and values, and her favorite scents.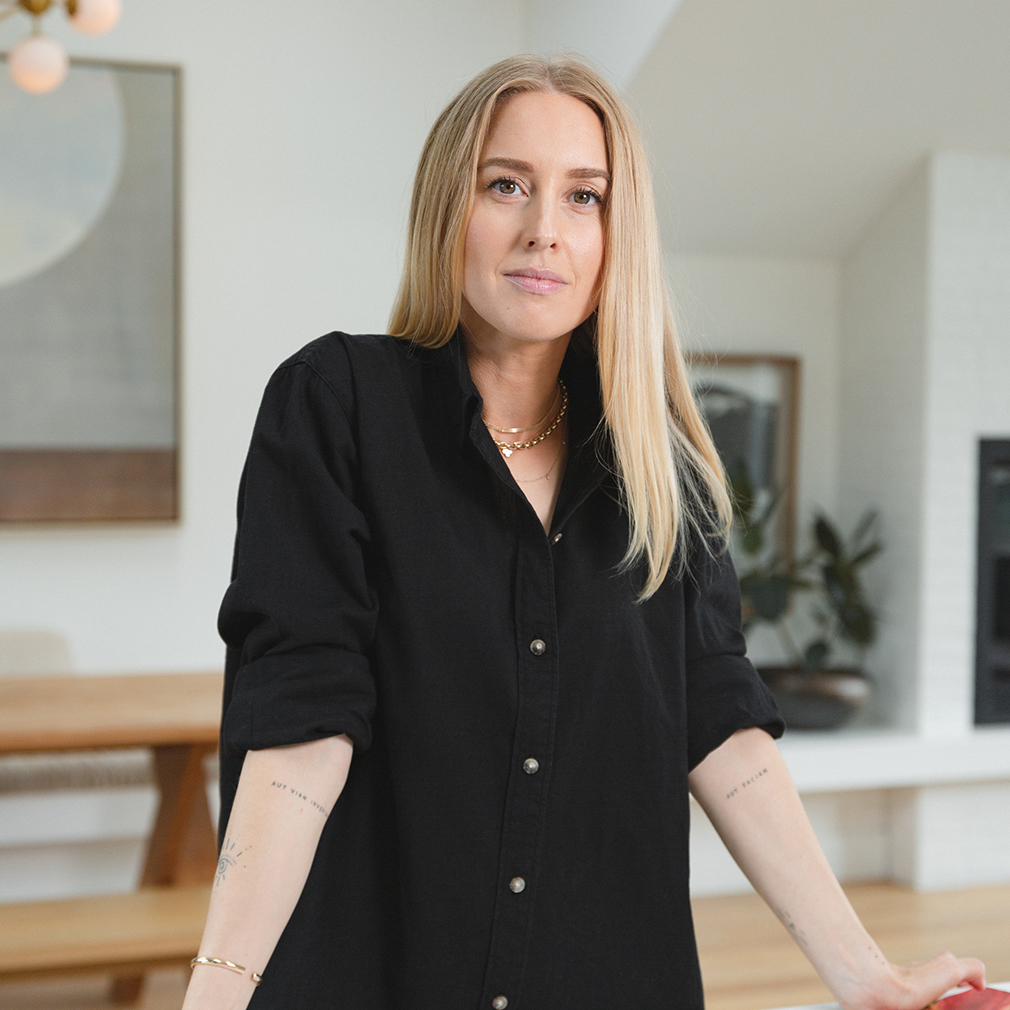 We love your company and products. Take us back to why you and your brother decided to embark on this together.
APR: Sean (my co-founder and brother) and I work really well together and have complementary skill sets. Having a cofounder who is also a family member creates a level of realness and trust that has allowed us to grow quickly and to navigate all the ups and downs that come with building a company. I don't think you can build a company with someone unless you trust them like family—a co-founder really needs to have your back. Knowing we respect and love each other at the end of the day means we can speak straight to each other and work through issues quickly without taking things personally.   We started with a simple website and it grew from our shared apartment to a company that has sold millions of products and is in people's homes around the world. That's an honor to create items that last and that make people feel at home in their spaces. That has really been our mission since the start.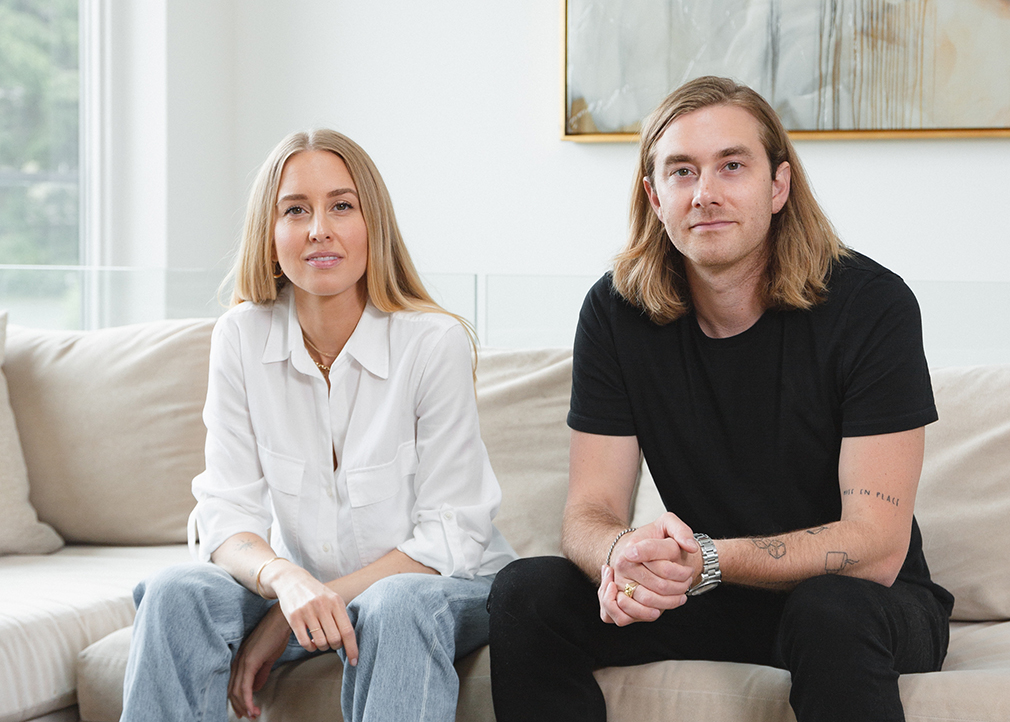 What was your initial career path?
APR: I grew up in a small town with parents who were a school teacher and a police officer. I had a narrow view of what was possible as a career.  I originally wanted to be a doctor. It was in studying global health that I learned about the toxic ingredients found in traditional home scenting. It inspired me to educate myself and others on a website. That led to making products that were a better alternative.  I love making things, I quickly fell in love with design and the concept of making something out of nothing. That passion has grown into a company.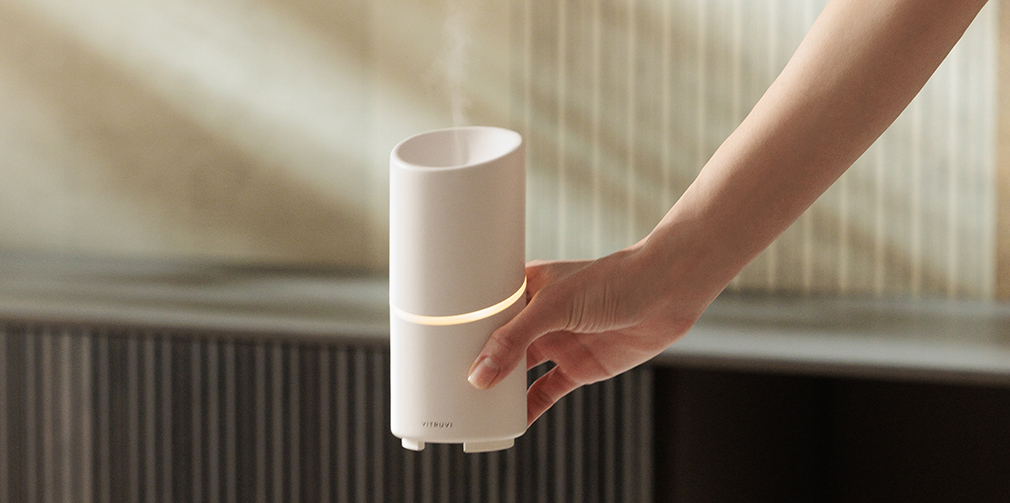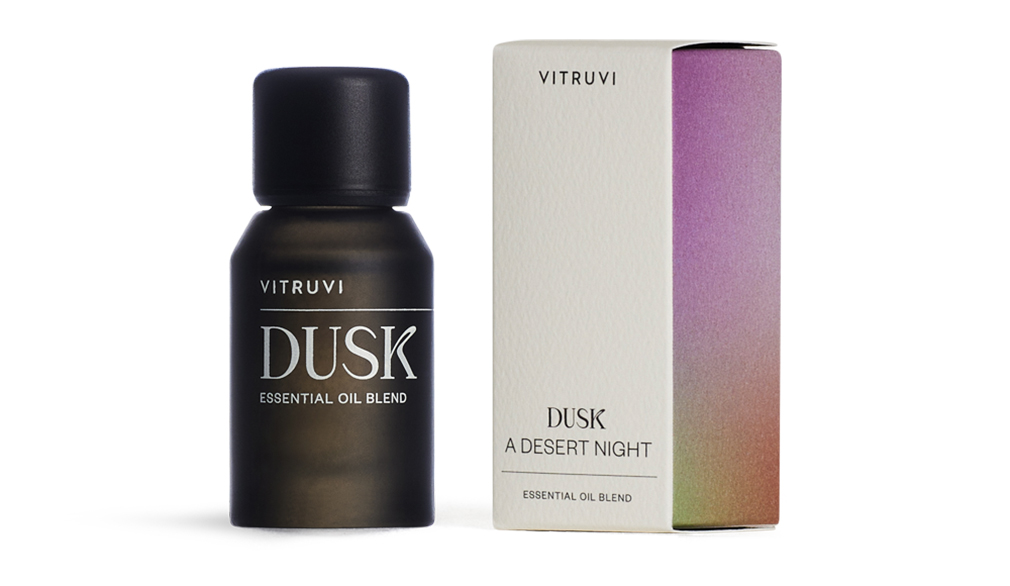 How did you choose the company name?
APR: The name Vitruvi is named after Vitruvius, the Roman architect. Vitruvius believed that anything designed should have three core themes: durability, functionality, and beauty. We design every product with these core design values top of mind. Thinking about how our customer is using a product, if it will stand the test of time and if it's beautiful enough to be featured in someone's home. Vitruvius was also responsible for discovering the symmetries found in nature and the same mathematical symmetries in the human body. Leonardo Da Vinci later named the famous "Vitruvian Man" after Vitruvius. It's a nod to our company's connection to both plants and people and our emphasis on design.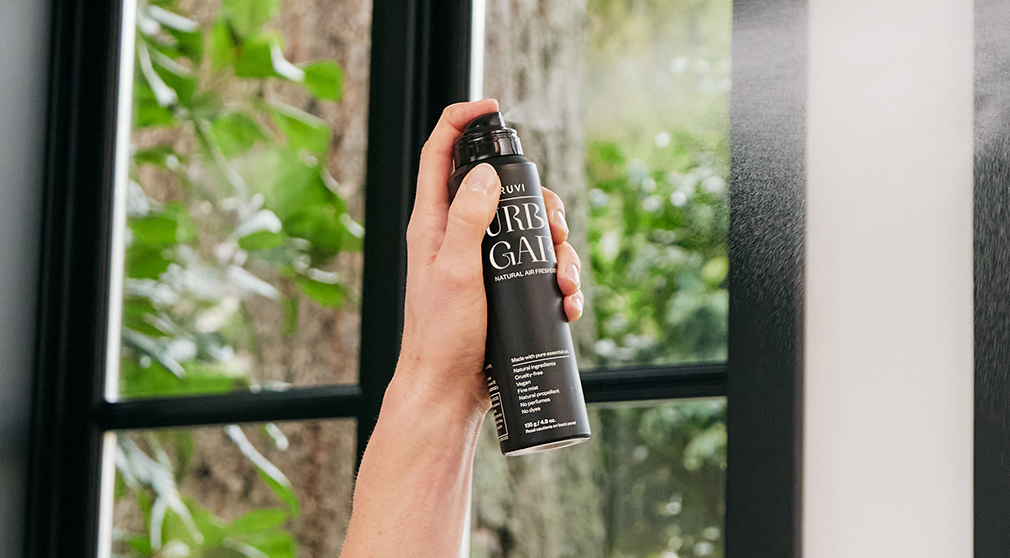 Tell us about your sustainable values.
APR: We are passionate about changing the air care industry and do this by designing products that are built to last and that use only the highest quality materials and natural ingredients. Our three values are: quality, natural ingredients, and sustainability.  In each of these, we break down the materials used, extraction methods, our commitment to sourcing only the highest quality and 100-pure essential oil free from synthetic fragrance, sulfates, parabens, formaldehydes, phthalates, mineral oil, palm oils, and carrier oils. Our packaging and processing and our commitment to working with only non-endangered botanicals is key to what we do. It's our differentiator and the way we aim to shift the norm in a very old traditional industry.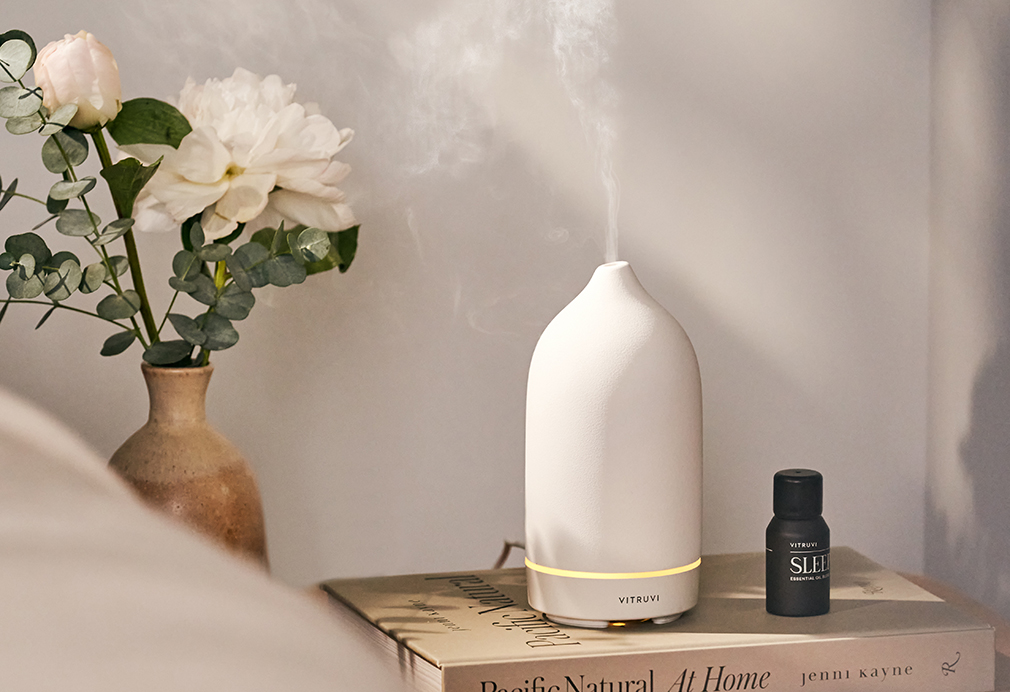 What are some common misconceptions about air care?
APR: There is still a lot of trust put in brands that have led the air care industry for the past decades. While other industries such as household cleaning, personal care, laundry, and cosmetics have made better for you alternatives. There are still a lot of people who trust that if a product is "lavender-scented" that it is natural. This simply isn't the case, and even many essential oil brands use unsafe synthetic fragrances in their formulations. It's important to be educated when buying air care products in your home. Indoor air pollution is real, and can be highly toxic.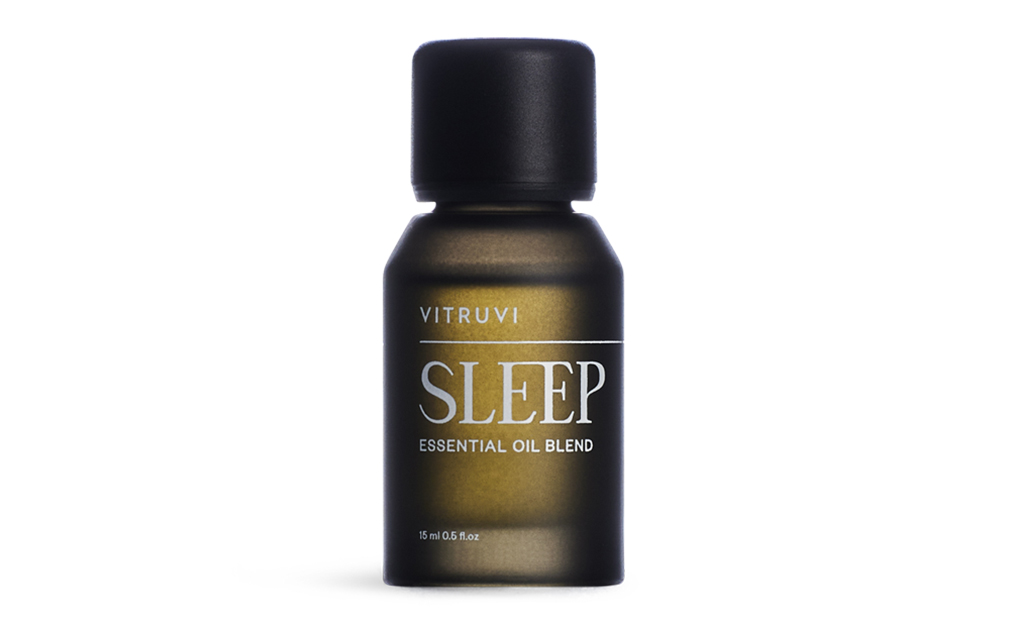 The vision for the product design?
APR: Our team is inspired by timeless design and the homes of our customers. We want products to always be functional and intuitive to use, and to blend into a space in a way that elevates a room. We love being inspired by natural forms and shapes like clouds for our Cloud Humidifier, and vases for our Stone Diffuser.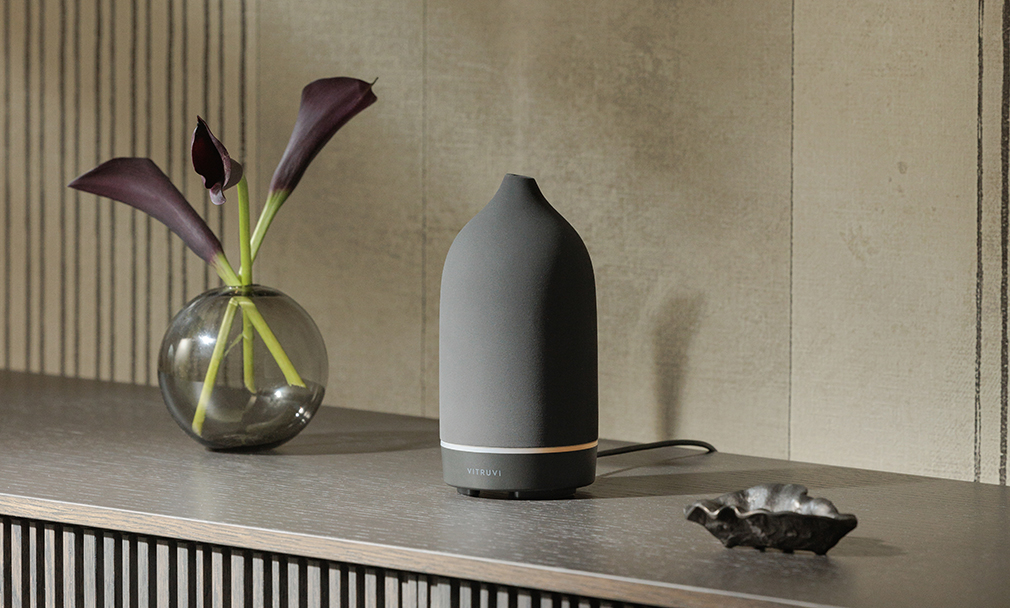 Your preferred scents?
APR: My favorite scents are Bergamot, Cedarwood, and Eucalyptus. Bergamot has fresh and citrus aromas but with a deep grounding and cozy feeling meaning you can use it any time of year. I use Cedarwood and Frankincense essential oils in my meditation practice and they help remind me to take deep breaths. I love our Legacy blend as well as our Sleep and Grove essential oil blends. They are some of my favorite products we've made to date. I made Legacy specifically because it was the blend I made at home each evening. I wanted it bottled.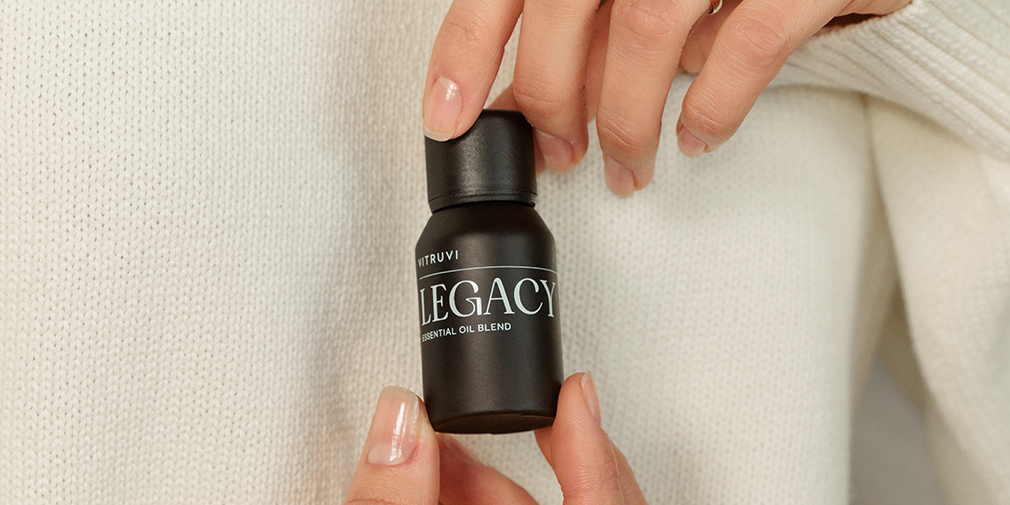 Describe your perfect day off.
APR: Time in my garden with my husband or surfing or walking at the beach. And anytime anywhere with a book.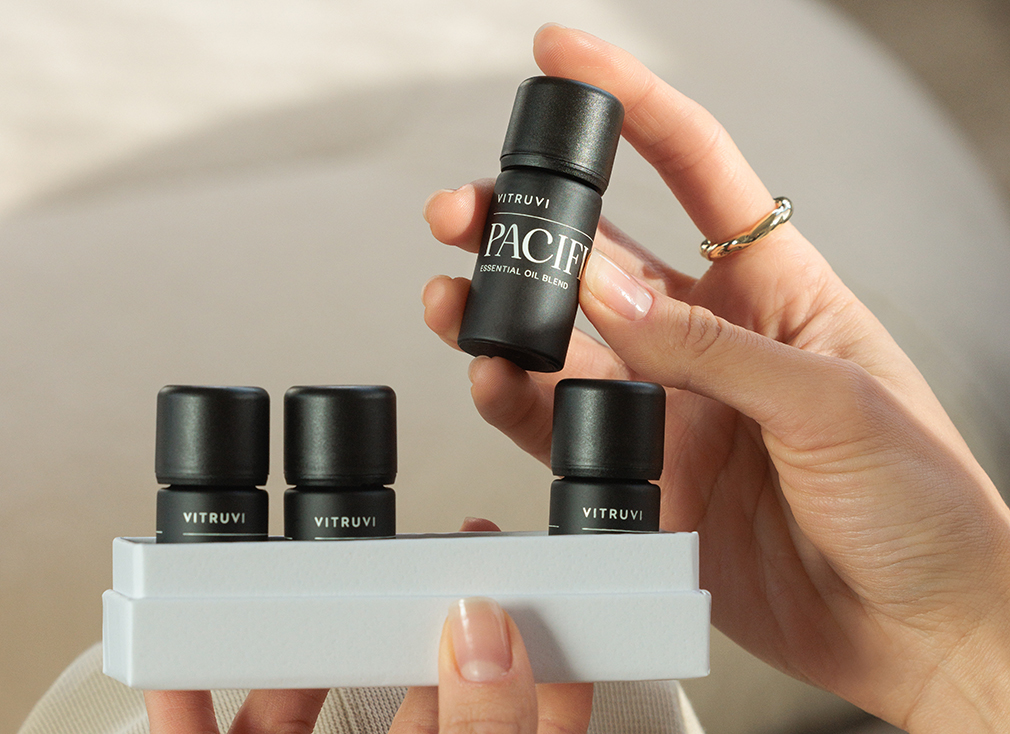 What's ahead for 2024?
 APR: I am not able to share specifics yet, but we are entering new categories that will bring beautiful, natural air care solutions to new spaces in the home and where we spend most of our time. I'm really excited to launch the innovation we've been working on. I know it will make choosing better air care solutions easier than ever.