What: Baker's Cay Resort, Curio Collection by Hilton
Where: Key Largo
Vibe: Waterfront Oasis
Island Life: "After 20 years in the Florida Keys, the rich (and quirky) history of the island chain, its unique eco-system, natural beauty, and the dichotomy of folksy meets luxury, still enthralls me to this day," says Rhonda Whitfield, Director of Sales & Marketing. "The Florida Keys is a bucket list destination that is just slightly off the beaten path, but close enough to a major hub to make it accessible to all."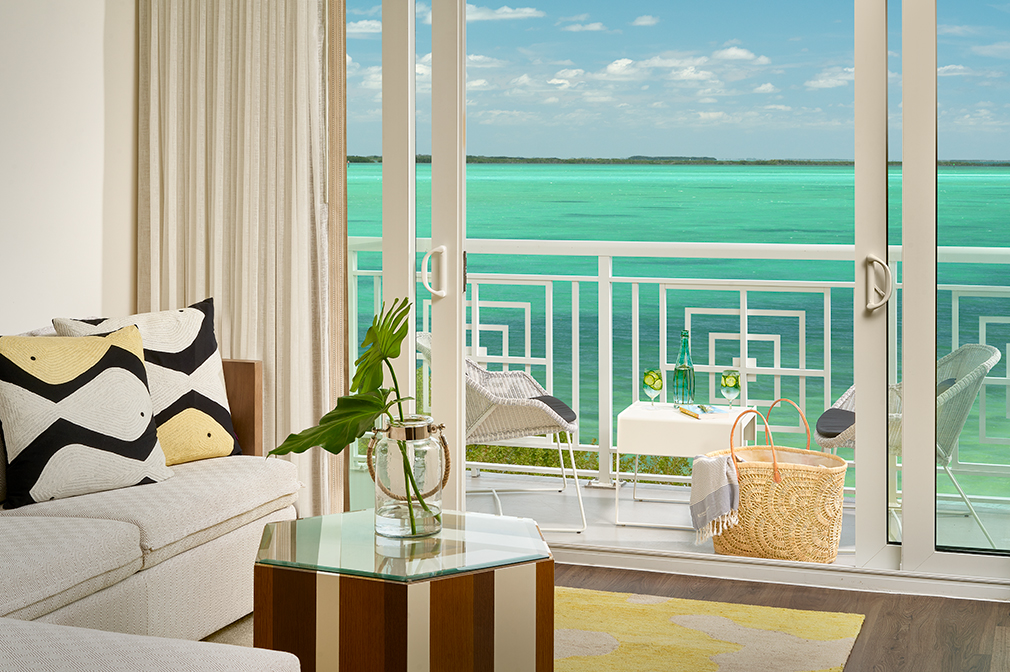 Natural Beauty: "While Ben Baker's wild seafaring spirit drives many of our daily activity offerings, 'Inspired by Nature' is the heart and soul of the resort," adds Whitfield. "During the redesign of the resort, the focus was on using natural fabrics, sustainable materials, and local products and artwork as much as possible. We continuously seek new ways to incorporate sustainability into the guest and team member journey such as bamboo versus plastic room keys, stainless instead of plastic water bottles, eco-sensor thermostats in guest rooms, elimination of single-use plastics, zero food waste goals in our outlets, composting in our rooftop garden, partnerships with sustainable-minded brands such as Hulya, Lather, Patron, and so much more."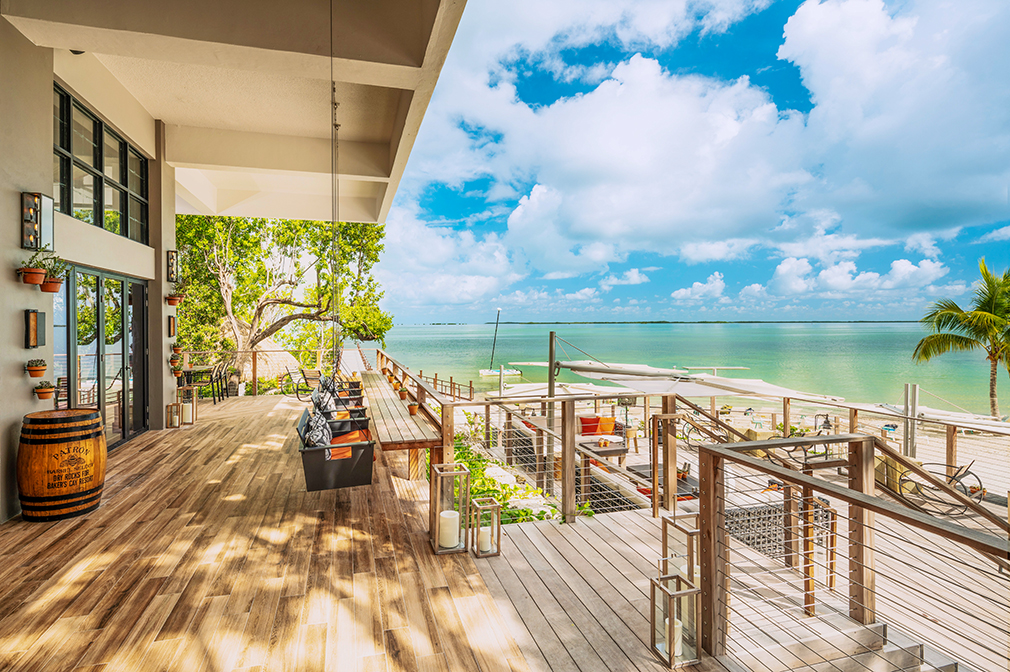 Intentional Travel: "Dock to Dish™ began in 2012 in Montauk, NY as a small, grassroots organization focused on reviving traditional and sustainable practices of seafood sourcing to their local community," explains Whitfield. "The founders were determined to revive a long-lost "Know Your Fisherman™" culture and build a bridge to restore the relationship between seafood producers and consumers. In 2019, Baker's Cay Resort Key Largo proudly accepted the invitation to become the country's first resort partner to unveil a Dock to Dish™ local seafood initiative. The unparalleled program is part of the resort's ongoing campaign to create unique and tactile guest experiences that blend sustainable practices into the property's ethos of elegance. Resort guests become the fisher (from threading the line to hand-picking the herbs that will accompany the day's local catch in a zero-waste custom menu.) Led by local expert anglers on the sustainable practices that lead to healthy, valued and understood oceans, the hope is that it becomes a daily life intention long after departure. The Baker's Cay Dock to Dish™ experience includes choice of sustainable fishing excursion, seaside sunset dinner for two, and the inspiration that leads to a lifetime of stewardship of our natural environment."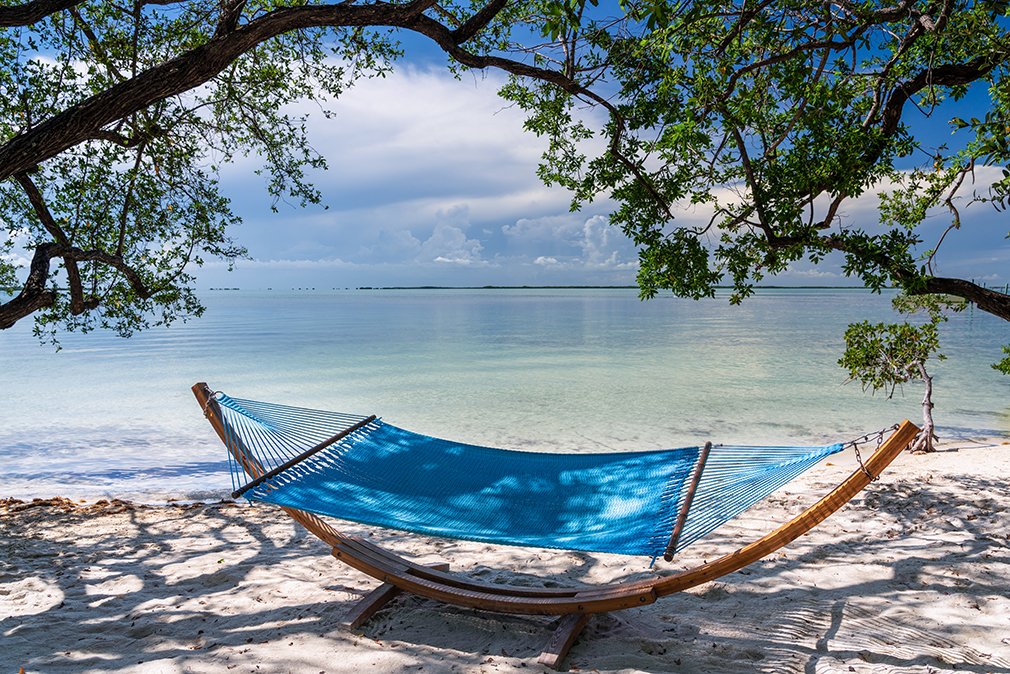 Activity Center: "From our Pineapple Scavenger Hunt, to Foam Parties on the lawn, our Tiki Cruise boat featuring pirate colors, and our Patron tequila and Papa's Pilar rum tastings weekly [all accompanied by a full line of watersports, fishing, excursions, wellness salon and more], we have managed to create a destination that caters to the curious guest seeking unique experiences paired with upscale offerings," adds Whitfield.
Daily Ritual: "Walking along the Hammock Nature Trail, listening to the seabirds call and subtle lapping of the water, catching glimpses of the turquoise Florida Bay—somehow it makes me breathe easier," says Whitfield. "And, it really doesn't get much better than that."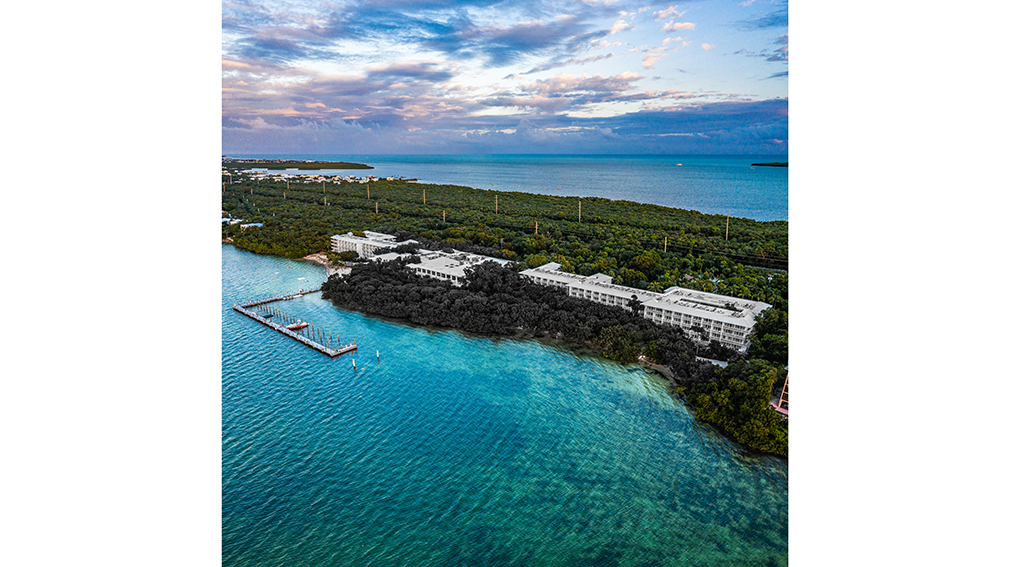 What: The Don CeSar
Where: St. Pete Beach
Nickname: The Pink Palace
Room Count: 277 guestrooms and suites
Opening date: January 16, 1928
Vibe: Old Hollywood glam meets the beach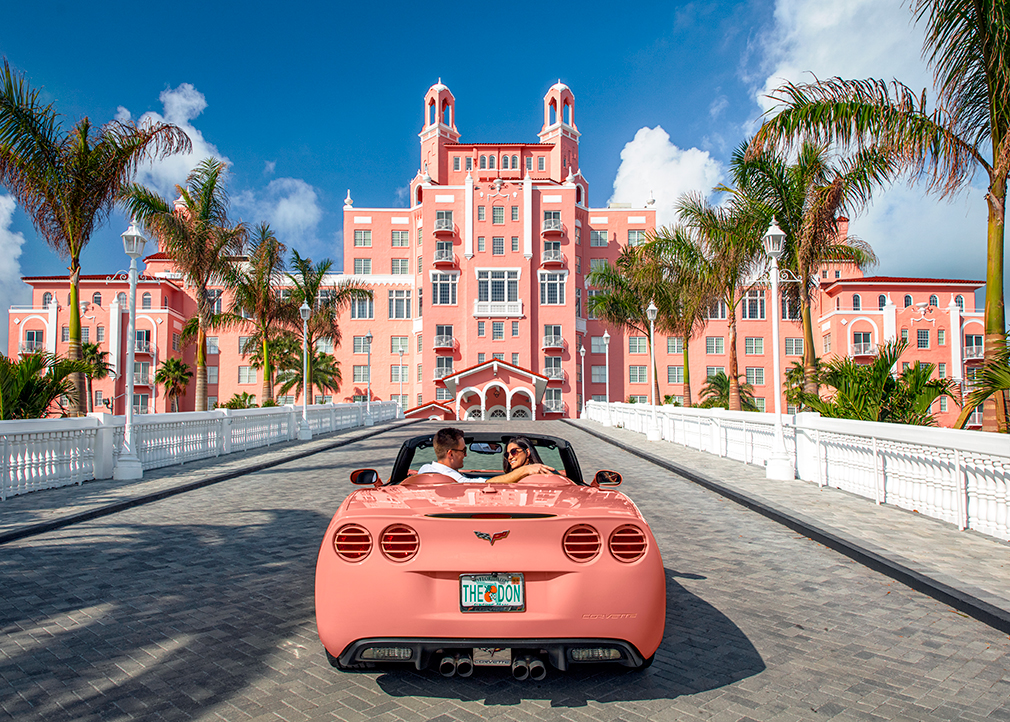 Why Visit: The freshly revamped property is replete with a private beach lined with cabanas; six restaurants; two pools; on-site specialty boutiques; an award-winning spa; sparkling new fitness center; and kayak and paddleboard rentals.
History Lesson: "Founder Thomas Rowe built the hotel as an ode to a lost love and as a destination for rest and relaxation, and that second piece has rang true to The Don for the past century as we continue to refine wellness offerings," says Barbara Lippert Readey, General Manager, Don CeSar and Beach House Suites. "In the 1940s, the U.S. Army purchased the hotel to be used as a sub-base hospital, then a convalescent center for airmen returning from their WWII tour, and eventually a VA headquarters. The property became an independent hotel in 2017 and completed a multi-year, multi-million dollar renovation in 2022, inclusive of all public spaces, guest rooms, exteriors and a brand new fitness center and Don Club Lounge. Now managed by Davidson Resorts, The Don shines brighter than ever. Families have been coming back to The Don for decades and we're excited to showcase new activities and offerings each and every year."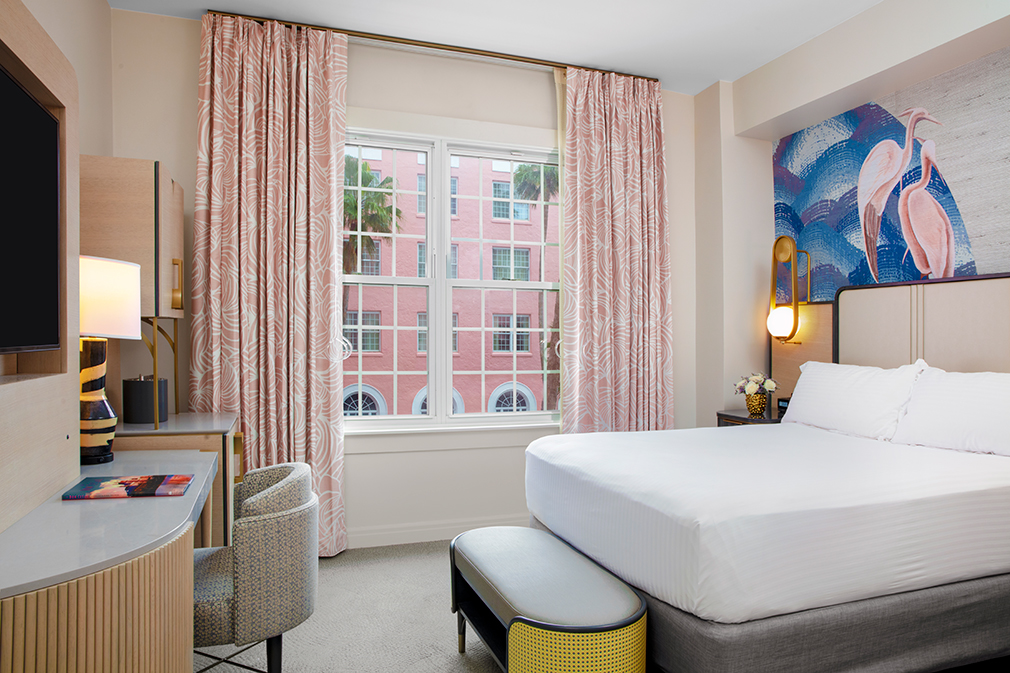 Notable Guest List: F. Scott Fitzgerald, Harrison Ford, Franklin Delano Roosevelt, Clarence Darrow, Babe Ruth, Billy Joel, and Al Capone.
Film and TV Debuts: Once Upon a Time in America, "Forever Mine," MTV documentary, "Southern Accents," featuring Tom Petty & the Heartbreakers.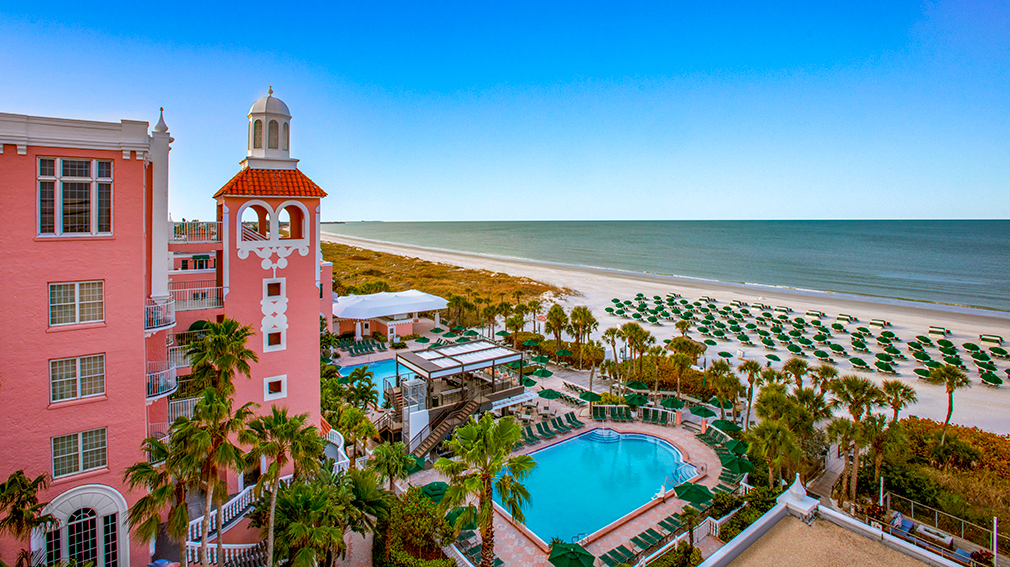 Renovation Redux: "The top-to-bottom renovation embraces The Don's history as a beloved Gulf Coast icon while seamlessly fusing modern amenities, sleek design and world-class experiences to set the tone for generations of visitors to come," adds Lippert Readey. "The remodel began in 2018 and was led by Edge of Architecture which brought a new look to meeting spaces, guest corridors, the exterior and the Beach House Suites by The Don CeSar. The following year, The Don worked with Parker-Torres Design to transform The Don Boutique retail experience, The Lobby Bar, Uncle Andy's Market, and Maritana. The third phase in 2021 included the resort's 277 rooms and suites and introduced a new pool bar, Beacon Pool Bar & Lookout with a rooftop deck and full-service restaurant along with a complete restoration of the palm tree lined front drive. 2022 brought a brand-new fitness center and Don Club Lounge, and we have a very engaged regional database of members who enjoy our amenities year-round."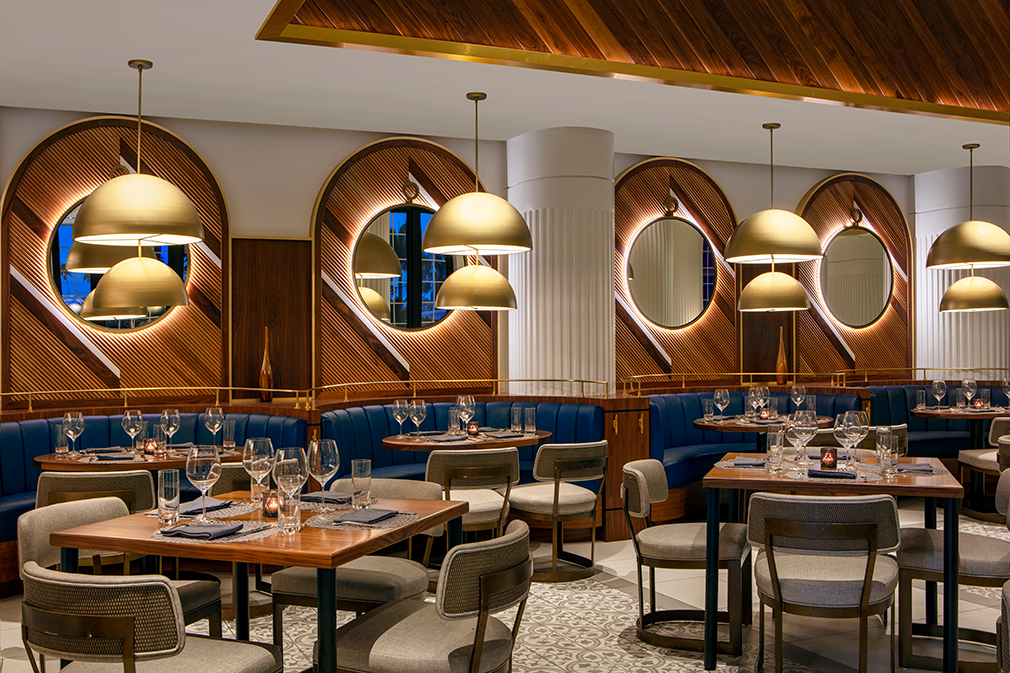 Tech Talk: The new property app allows guests ease and convenience from check-in to ordering poolside snacks and drinks from the Beacon Pool Bar & Lookout.
What: Eden Roc Miami Beach
Where: Miami
Restaurant Count: 6
Vibe: Modern Coastal
Pool Time: The property features three pools including the Palladium Pool, the family-friendly Main Pool, and the Eden Roc Garden & Aquatica Pool. Not staying on-property? Purchase a day pass for access to all pools, complimentary wifi, and towel service.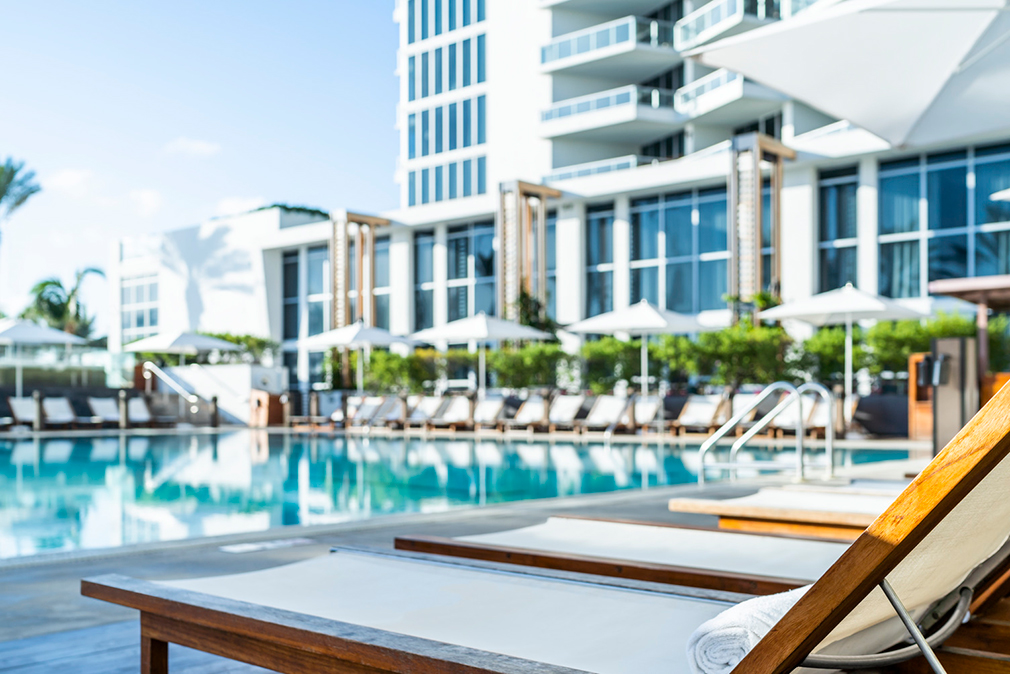 Famous Past Guests: Frank Sinatra, Desi Arnaz, Lucille Ball, Lauren Bacall, Humphrey Bogart, and Barbara Streisand.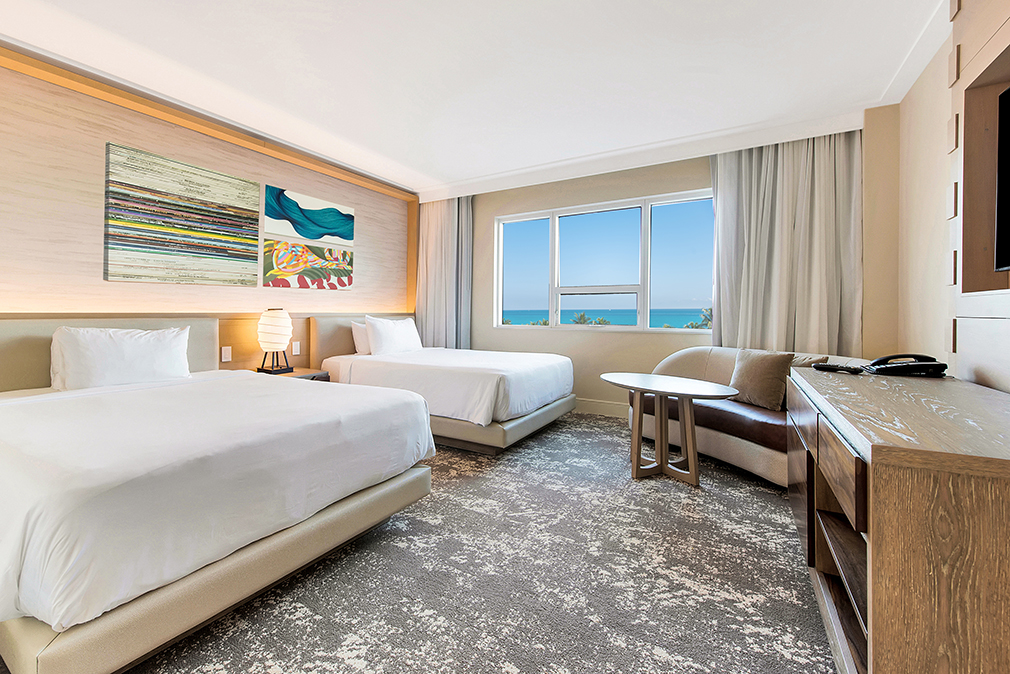 Wellness Check: "Inspired by the natural surroundings of our seaside locale, Esencia Wellness Spa's journeys embody seasonality and holistic values, which compliments the spa's plethora of offerings and activities," says Segel. "The 22,000-square foot oasis features 18 treatment cabins, hydrotherapy circuit whirlpools, hydro-experience showers, plunge pools, saunas, an expansive relaxation lounge with peaceful poolside views, as well as a spa terrace with ocean views."
Doggy Yoga: Practice your warrior pose alongside puppies for adoption. Once a month, the hotel teams up with Escencia Wellness Spa and Animal Lovers Rescue (ALR) to offer yoga in the spa garden benefiting ALR. Advance tickets suggested.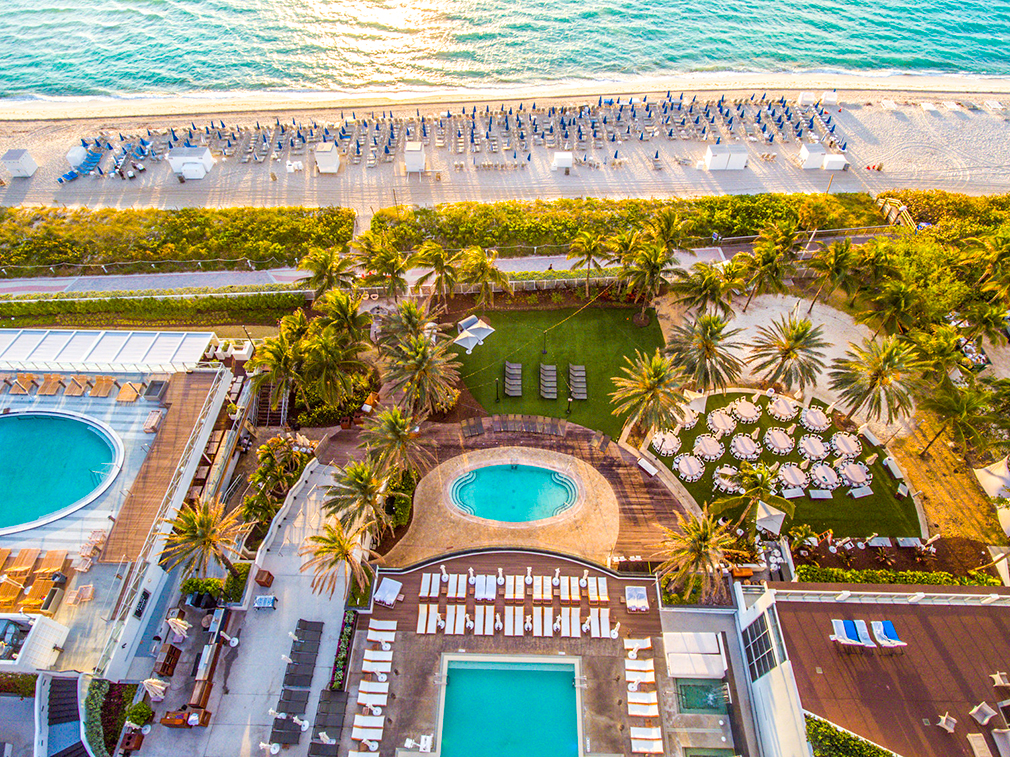 Design Talk: "An icon designed in 1955 by famed architect Morris Lapidus [who also designed The Fontainebleau Miami Beach], Eden Roc Miami Beach brings plenty of nostalgic glamour to the modern beachfront resort experience," says Liz Segel, Director of Marketing. "After all, the elite of Old Hollywood were charmed by the timeless style and upbeat ambiance of this property and the same still holds true for today's curious, carefree, culturally attuned guest."
Resort Overview: "Ranked top three best hotels in Miami via Conde Nast Traveler in 2022, Eden Roc Miami Beach is the perfect getaway thanks to its three pools, top-tier beachside dining, and an expansive wellness spa featuring daily activities," adds Segel. "Bright, spacious guest rooms with big balconies put guests at the edge of the sea with direct ocean views, while the three sparkling beachfront pools and an exclusive strip of beach invite guests to let loose in a relaxed, fun, tropical setting, whether with friends or family. With vibrant nightlife and world-famous cultural attractions just minutes away, there's a little bit of everything for everybody."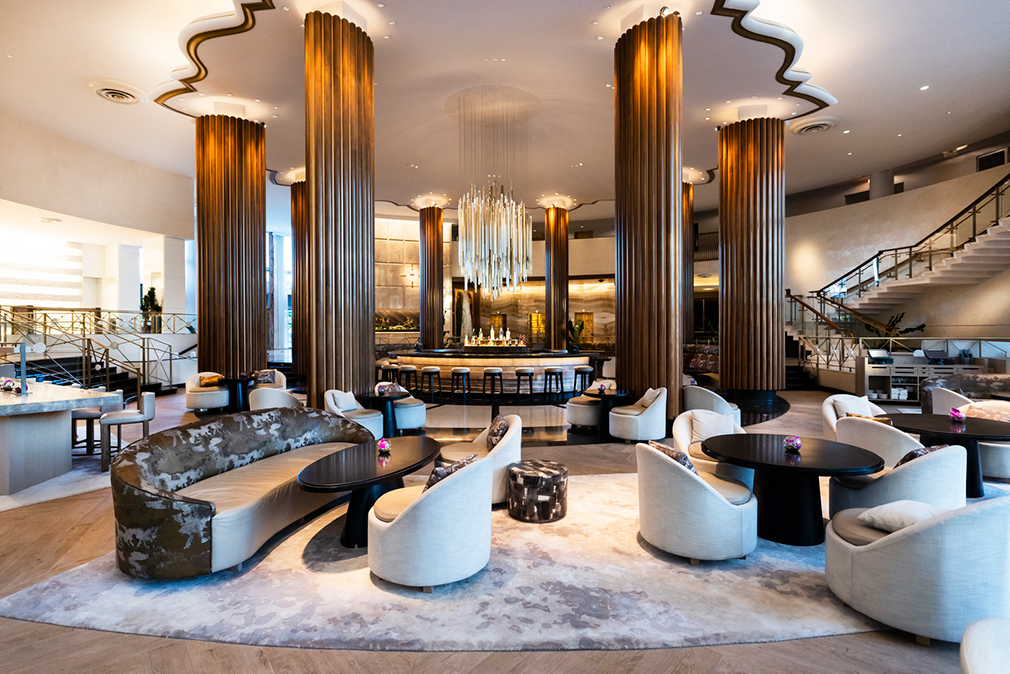 Added Bonus: "Eden Roc Miami Beach features a unique hotel within a hotel concept that connects to the Japanese beach house-inspired Nobu Hotel Miami Beach via a shared lobby," explains Segel. "The lobby features an exquisite bar designed by David Rockwell, which serves as a striking Morris-Lapidus designed stage for hand-crafted cocktails. Beyond the lobby, the properties' shared restaurant, Ocean Social, is the only restaurant on Miami Beach with waterfront views, leading to a unique Miami experience."