Summer Jensen, CEO and principal of Laguna Beach, California–based firm Hawk & Co., believes nature is the greatest artist. "With a lifelong passion for the outdoors, my design philosophy is always centered around aesthetics and the experience of the user in a built environment while fostering the indoor-outdoor living that defines Southern California," she explains. "Biophilic design [or connecting buildings and people to nature] has always been a part of my practice, before I knew the name for it. Growing up in Hawai'i, nature was far more beautiful than any manmade structure, so my wish has always been to merge the two. Having moments of reflection where my clients can connect to trees, plants, birds, and seasonal butterflies is priority number one. I believe it's our direct interaction with the natural world that can bring physical healing and mental wellbeing."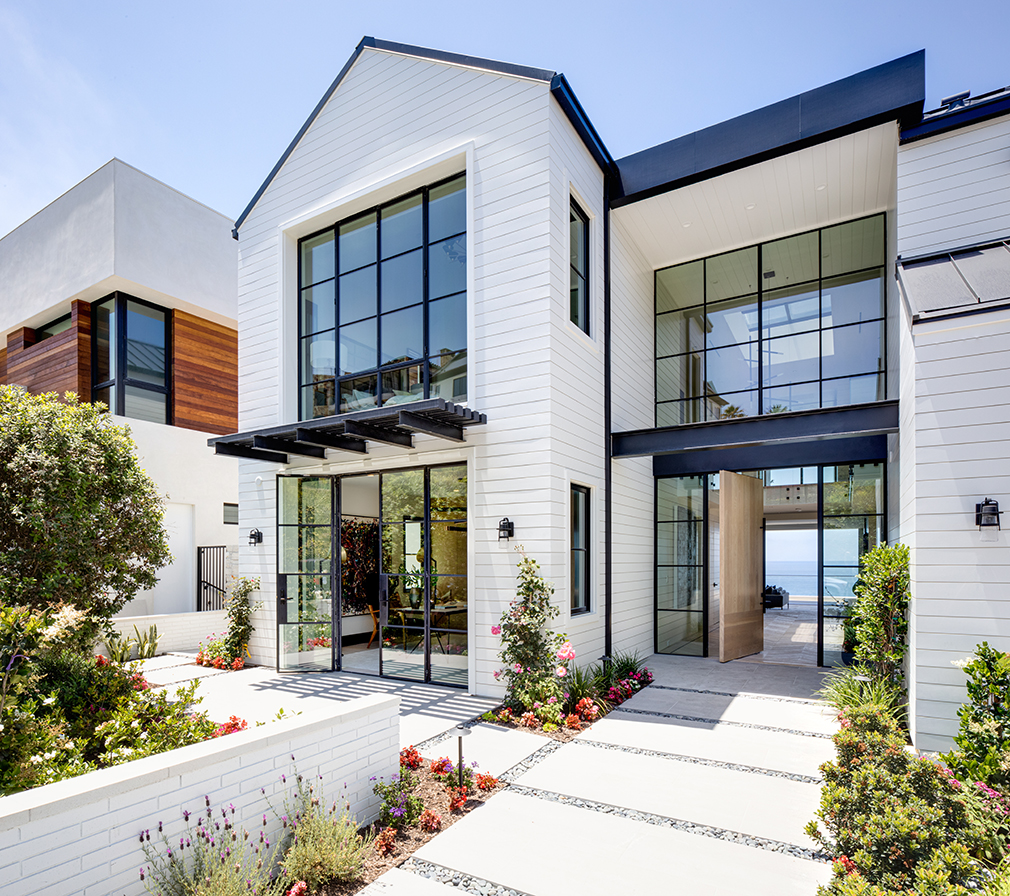 SHLTR sits down with Jensen for her design philosophy and her top hacks for going eco.
---
How did you get started in design and why is sustainability important to you?
"Initially, my career focused on hospitality design. I was captivated by the excitement of creating hotels, restaurants, high-end retail shops, and nightclubs into all-encompassing and fantastical experiences. I founded Hawk & Co in 2009, and the moniker pays homage to my Hawaiian family roots. The ka'io, [Hawaii's native hawk whose presence inspired the ali'i, or chiefs], to adopt it as a royal symbol. The reference matches my dedication to contrasting light and shadow, exquisitely meticulous attention to detail and a deference to the natural environment."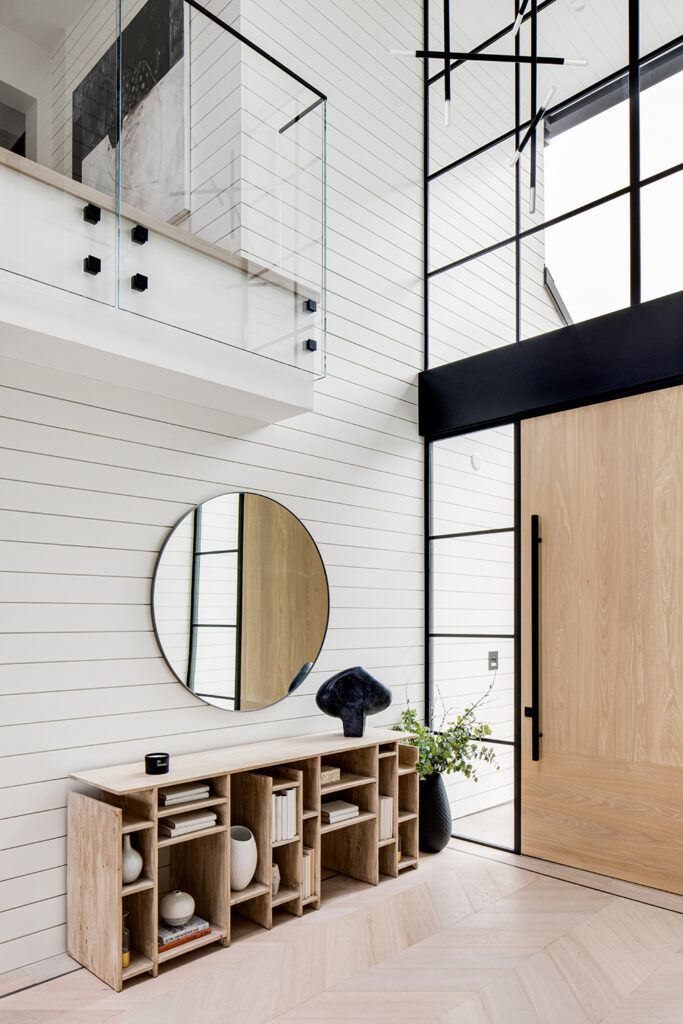 Jensen's Sustainable Hacks
Consider The Site
"Passive design starts by using our natural habitat to the best of its abilities. Great site planning can help to use what nature has provided you by orienting your home to provide the most even natural light throughout the day and help to minimize heat gain. You can also study the wind in your area and orient the cross breeze to help keep you cool without the need for climate controlled environments."
Think Modular
"Look at modular building systems using fast growth wood like western red cedar. By building on a module, off-cuttings on timber are greatly reduced. Companies like Lindal Cedar Homes have been providing modular structural packages for homes well before it was fashionable. Many world renown architects have built on their modular system (you can buy a licensed home by Marmol Radziner, Turkel Design, or Bates Masi+ to name a few of the models that are available.)"
Look Beyond Lumber
"I now recommend to clients to offset the lumber used on their project. The rule of thumb that I refer to is 20 trees per 1000 square feet of home. It takes more than 20 full-grown Douglas Fir trees to build every 1,000 square feet of structure. To find out how many trees would it take to build your house, take your square footage [plus any garage footage], then divide the total square footage by 20.33 to arrive at the number of trees needed for your home. Then multiply the total number of trees by 60 to find out the number of tree years it took to grow all those trees."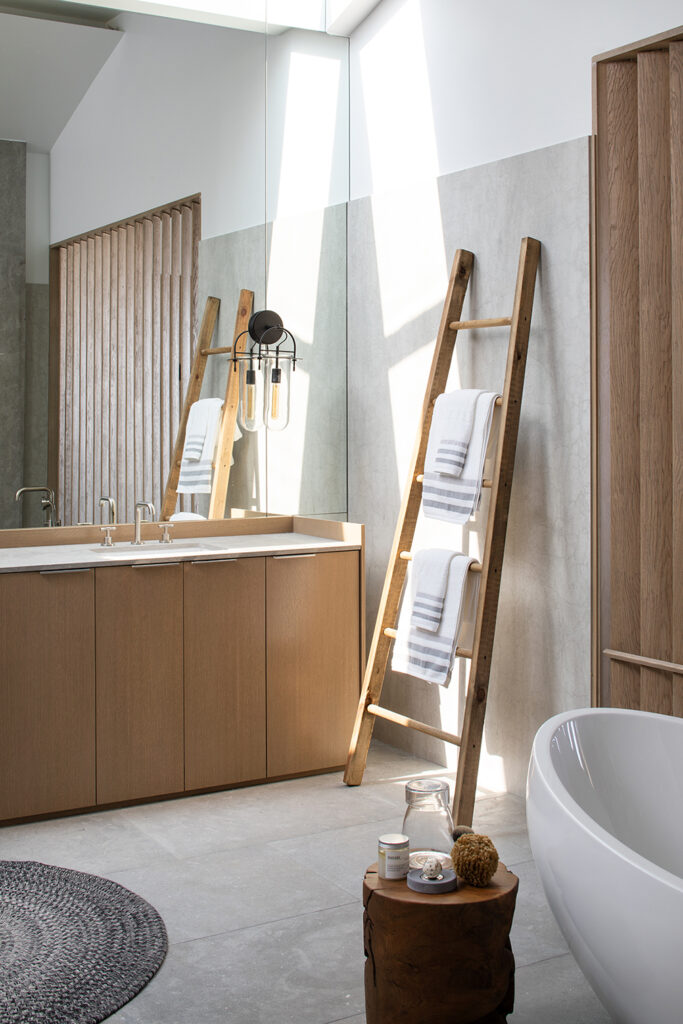 Use Natural Light
"Some of the ways we live are counter intuitive to helping the planet. We build a home to shelter, we add a roof for protection but then it makes it dark so then we add back artificial illumination which increases our dependency on energy. Let's rethink this equation. The passive response would be to include natural light in as many ways as you can. The inclusion of skylights and solar tubes as your go-to means of daytime illumination, beautiful natural light over a kitchen island to help cook, skylights over vanities offer perfect colored light in for make-up application in bathrooms, not to mention how grand a skylight looks at an entry foyer. Not only will your energy bill lower, but seeing natural daylight can help to stabilize your sleep cadence and combat blue light insomnia."
Think Greywater
"A family of five uses between 200 and 500 gallons of grey water daily (that's the water from brushing our teeth, taking a shower, or doing laundry.) That water enters our sewers and is gone. Greywater systems give that water a second life by filtering it and reusing it for your landscaping. In drought-prone areas like California, this is a game changer."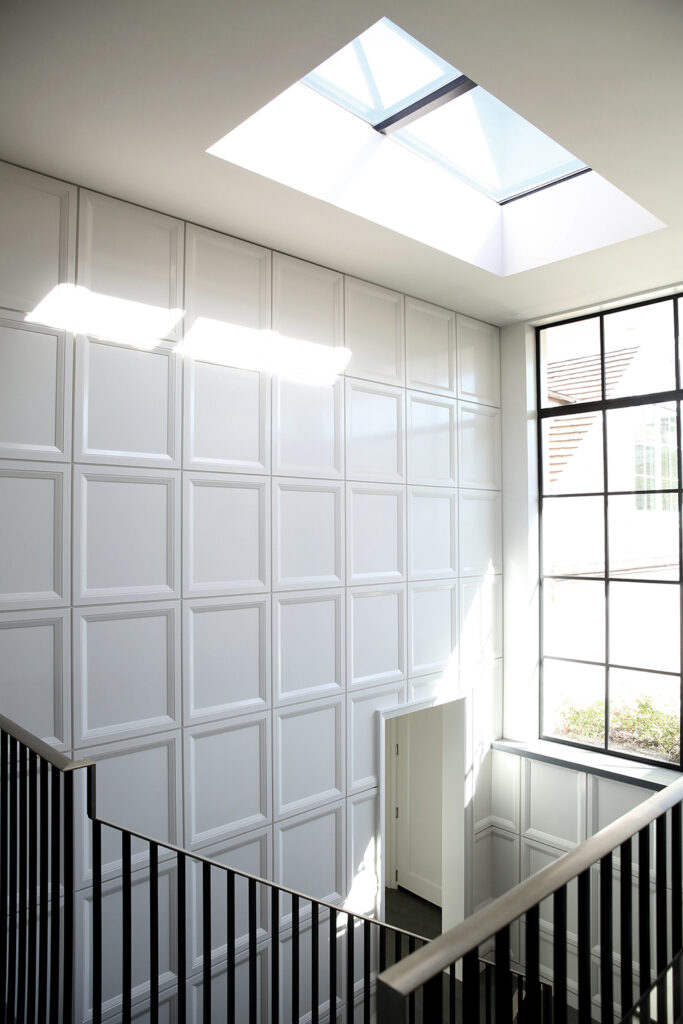 Your Top 5 Sustainable Design Resources?
JHWall Lime Wash Paint Hawk & Co Designer Collection
"Lime wall paint is a non-toxic, chemical free, zero VOC (volatile organic compounds) paint. Due to the alkaline pH of lime wall paint, the surface is also hygienic and is resistant to mold and bacteria. Aesthetically I love the movement and organic texture to the wall's surface. My designer color collection is inspired by the colors of the Pacific coastline.
"Ask for their unbleached wool rugs with vegetable dyes. Their community support helps many regions throughout Asia where they have built or rebuilt hospitals and schools for the villages their weavers live, some drastically affected by recent natural disasters."
Coop pillows Greenguard-certified latex pillows with Ettitude bamboo sheets
"This combo is heaven for any hot sleepers."
"This is great for upholstering supplies."
"Great for donating and recycling of luxury kitchens."
What do you love most about your job and what you do?
"I love getting lost in design. Those magical moments where you connect to your creative center and it just flows. I love that when i do my job right, I can actually help someone live better. I can make sure that they see a beautiful sunset every evening or give them a perfect night of sleep. And I love working with the artisans on the jobsite [the people who use their own hands to create the objects that appear as lines on my paper]. I like to coordinate with the different tradespeople. Of course, then there is finally seeing the finished product. That's when everyone gets really excited, when they see what we have accomplished together. You hear a lot of, 'whoa, I didn't think it would look like that!' It's a nice feeling to welcome people into the vision I saw in my head."