Nashville–based Jessica Davis, owner and principal designer of JL Design, studied fine art in college, but later segued into interior design. "I began college pursuing a fine art major driven by my passion for drawing and painting," says Davis. "But after being encouraged to explore the interiors program, I quickly fell in love."
Davis, who launched her firm 17 years ago, now is busy overseeing more than 30 company projects and leading her own. Her favorite aspect of the design process? "Connecting with people," explains Davis. "I believe life is defined by the connections you make with people throughout your life and the impact you might have on them and they on you."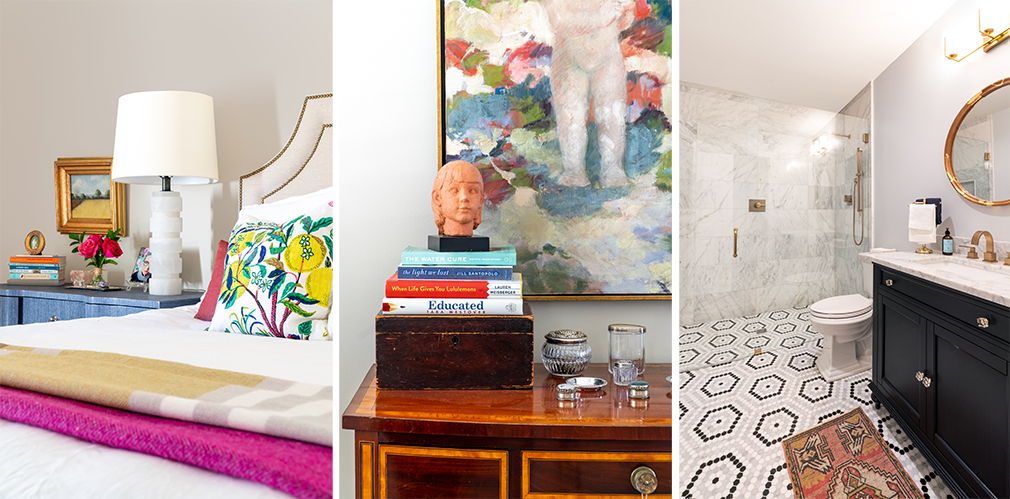 Davis takes us through one of her recently completed projects, a 3-bedroom and two-and-a-half bath home in Nashville, and provides her personal design hacks.
"My client, Frannie, served as inspiration," says Davis of the 2,800-square-foot residence filled with color, pattern, and pops of deep pink tones. "A single mom and daughter of an accomplished artist, I have rarely met someone with a more giving heart and adventurous nature."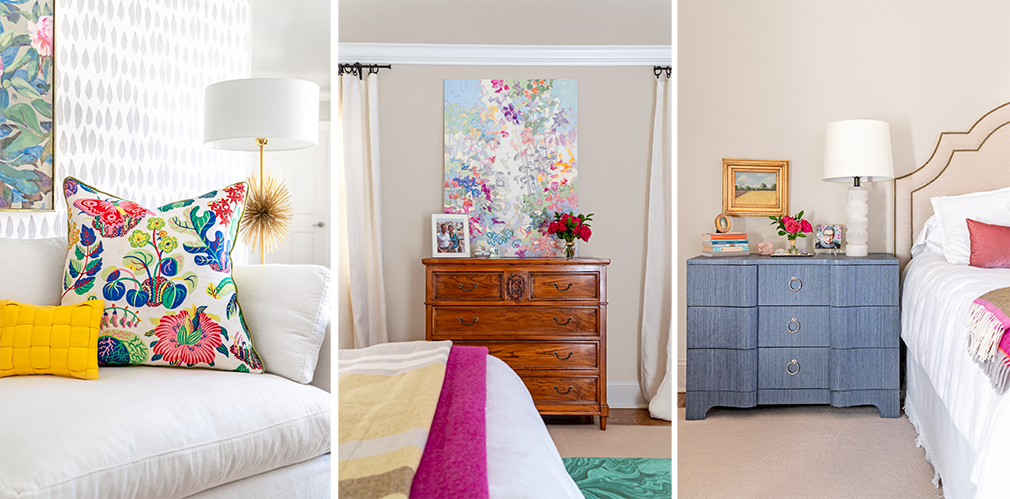 For statement rooms, such as the powder room, Davis chose a bold wallpaper for wow-factor. "The powder room is a really bizarre shape, and so we wanted that to feel intentional by 'punching' up that space," explains Davis. "We used Anthropologie's "Ottoman" wallpaper and an old baroque-style mirror that Frannie already had."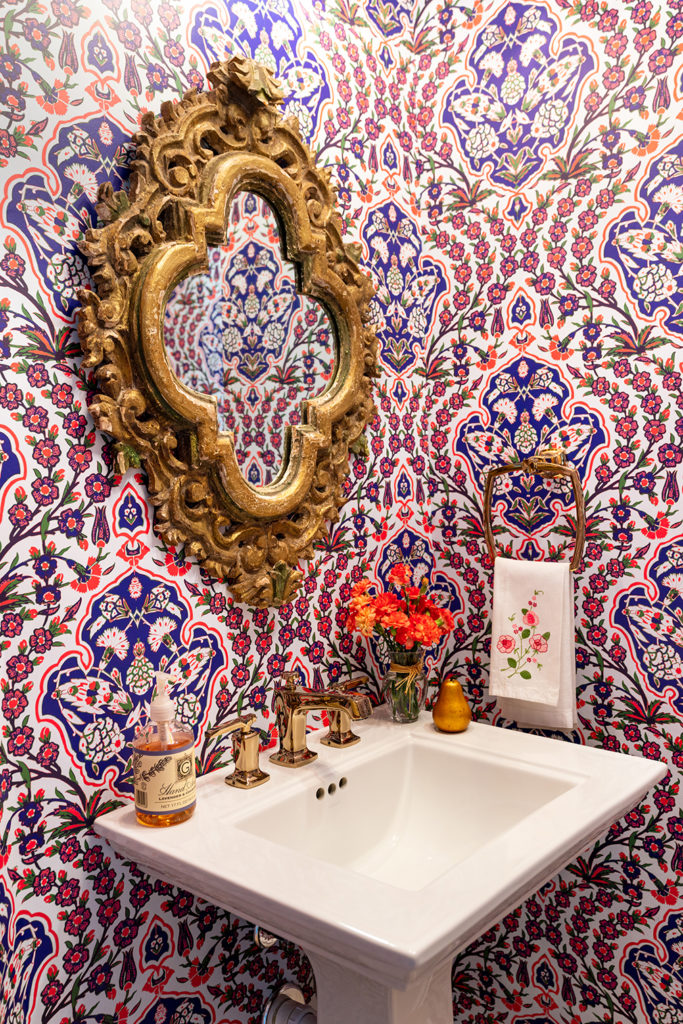 To add light to spaces including the kitchen, Davis enhanced timeless elements. "The previous kitchen was dark and dated, and Frannie wanted to open the space up by making it feel brighter," says Davis. "I suggested a classic white kitchen with timeless elements and an island. The sink light is from Rejuvenation, and the counter stools are the "Allister Upholstered stools" from Ballard Designs."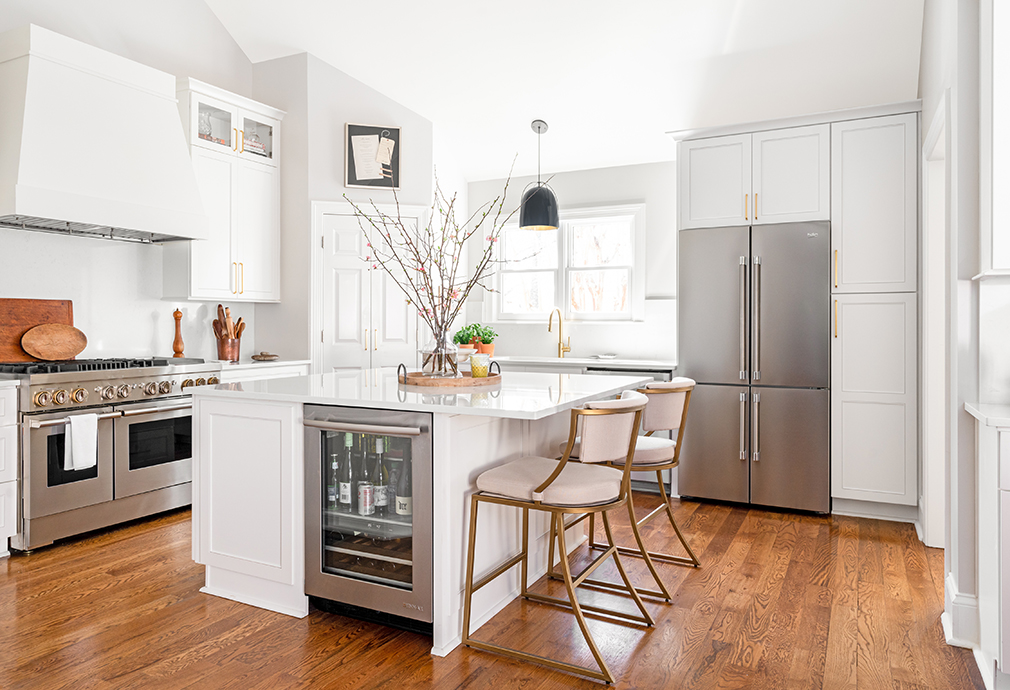 For the living room, located at the entry, it was important for Davis to set the tone for the rest of the space. "The art above the fireplace, a piece that Frannie's mother did, served as inspiration, as did the antique coffee table that once belonged to her grandmother," adds Davis. "Like other areas of the home, we wanted to capture a classic and timeless feel while not losing interest and honoring the artistic side of Frannie's story."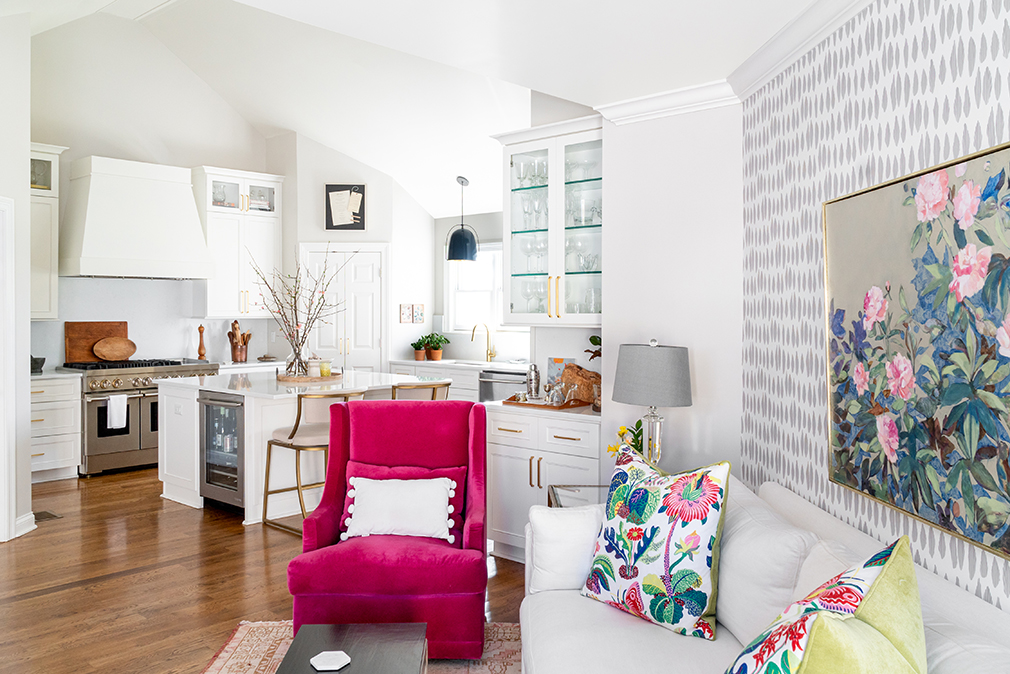 Davis infused color and texture by adding custom Schumacher pillows to the existing sofa, and recovering slipper chairs in a Fabricut fabric. Fabricut fabric. She also selected a red-and-pink cheetah needlepoint pillow from Chairish, two armchairs from Mitchell Gold Bob Williams, and an antique Herendon dresser lacquered in "Naval" paint by Sherwin Williams.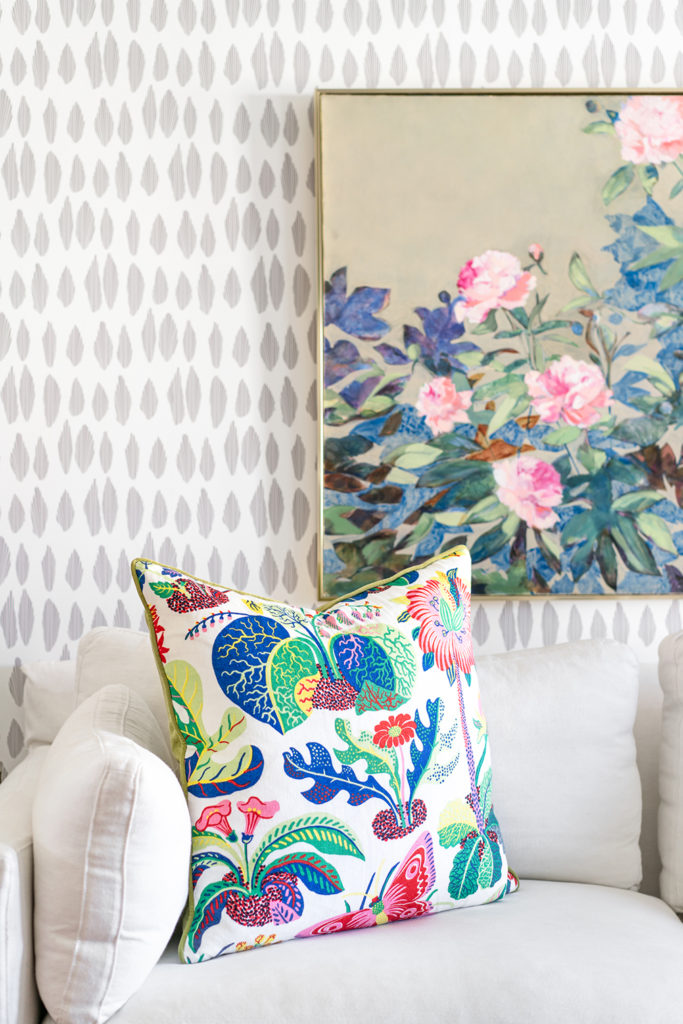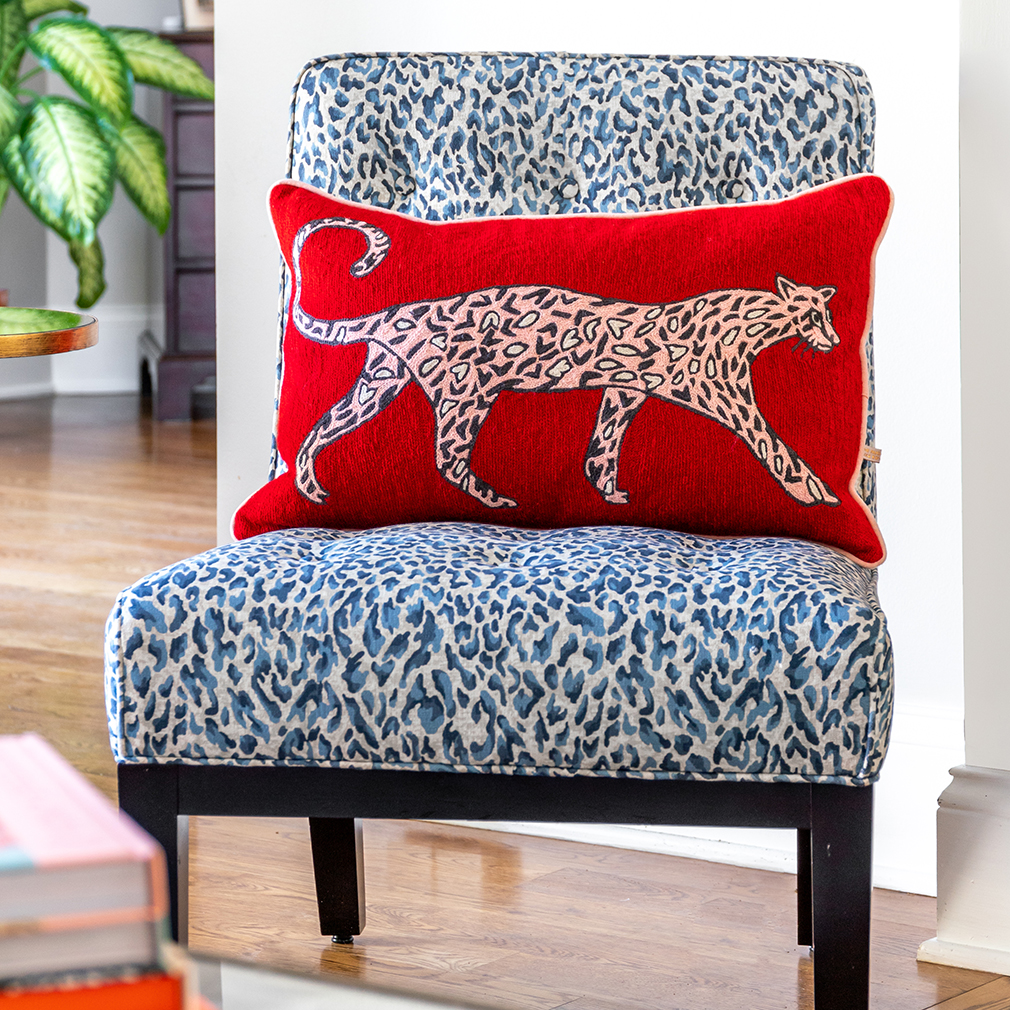 Davis's 5 Design Rules:
Don't be afraid of paint and color
Let the art dictate the space
Don't mount the art too high
Don't put light grout on the floors
Don't put flat paint on the walls