From a fine dining destination at the top of the San Jacinto Mountains in Southern California to an aquarium-like underwater restaurant in the Maldives, these five restaurants offer unbelievable views to go along with their meals. Here's where to make a reservation now.
Completed in 1963 by visionary and electrical engineer Francis Crocker as a means to quickly dodge the scorching desert heat, the Palm Springs Aerial Tramway is an escape to experience. Take a 10-minute ride on the world's largest rotating tramcar, which hugs the steep cliffs of the Chino Valley all the way to the top of the San Jacinto Mountains, where temps are 30 to 40 degrees cooler than at the base. Once you've reached the summit at 8,516 feet, marvel at the expansive views of the Coachella Valley and grab a bite at Peaks Restaurant. Nestled on the mountain edge and surrounded by jagged rocks and ponderosa pine trees, the space is lined with soaring ceilings, floor-to-ceiling glass windows, stone walls, and white tablecloth-lined tables. Lunch offerings range from smoked gouda pulled pork mac-and-cheese to lemon-drizzled orange roughy served atop a farro salad, while dinner spans spaghetti puttanesca with a spicy red caper sauce and ribeye steak paired with roasted baby red potatoes and asparagus.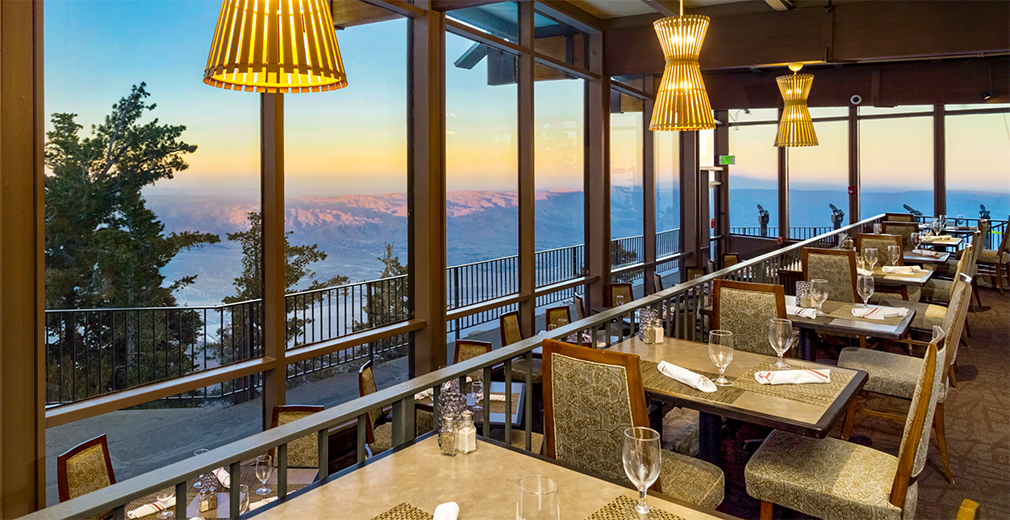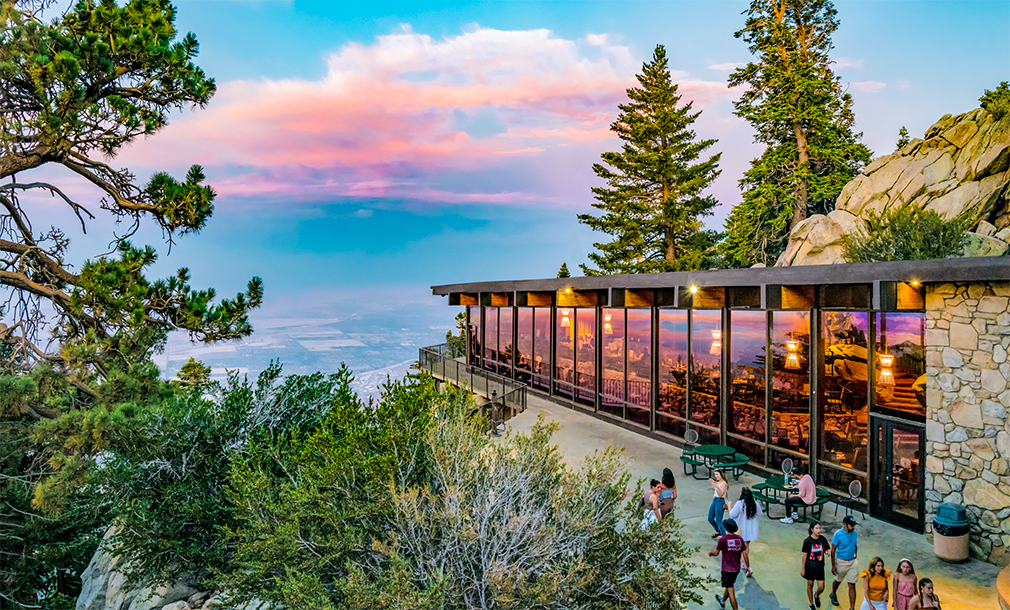 Lake Como, unequivocally one of the most beautiful destinations in the world, is a hotbed for celebrities (think George Clooney) and discerning travelers alike. At Villa d'Este—a former grand estate dating to the late 1500s that was once home to Princess Caroline of Brunswick—take in the garden and lake backdrop at the upscale lakeside restaurant, Veranda. Inside the sun-filled, atrium-like room with retractable windows, elegant royal blue-and-yellow carpeting, and gilded chairs, indulge in a tasting menu with offerings meticulously prepared by Executive Chef Michele Zambanini. To start, choose from veal and tuna tartare, or housemade spaghetti with squid, chili, parsley, and tomato paste. For entrees, try the whole dover sole with Mediterranean frisella bread. During summer, opt for a meal alfresco on the lakeside terrace.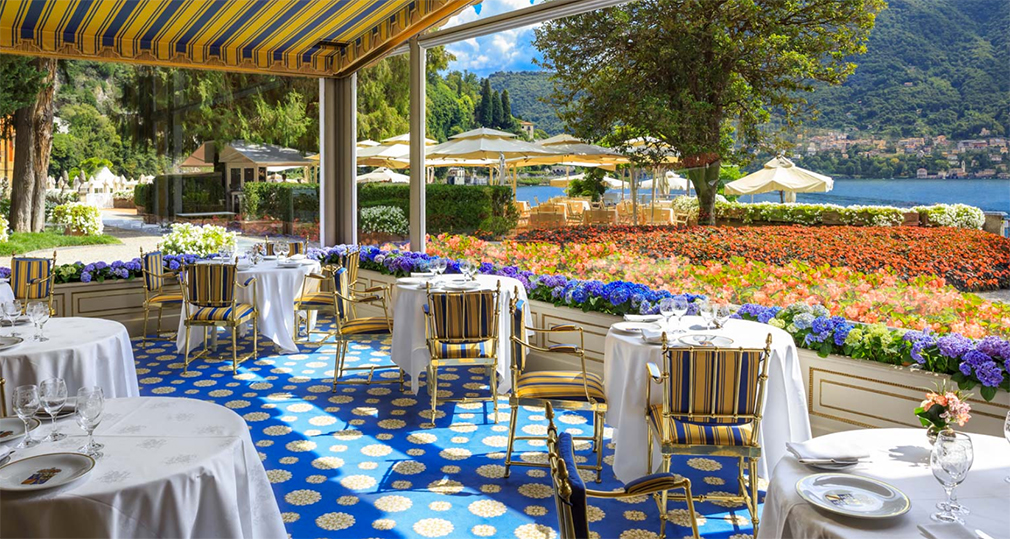 Perched on a large open-air patio atop the Rosewood San Miguel de Allende, Luna Rooftop serves up tapas and fresh coconut shrimp ceviche alongside views of downtown San Miguelle de Allende's bell towers and buildings, including the salmon-hued spires of the iconic 17th century neo-gothic cathedral, Parroquia de San Miguel de Arcángel. On Thursdays, listen to tunes by local DJs and sip on bespoke cocktails concocted by onsite mixologists as part of the restaurant's Sunset Sessions.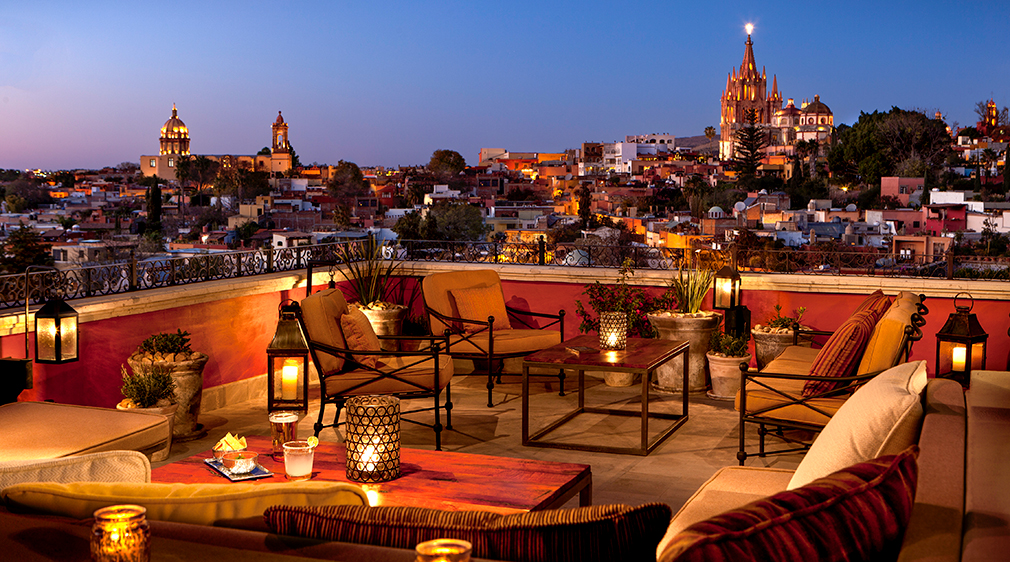 Floating on a cliff's edge above the Pacific Ocean, the jawdropping seaside views at Sierra Mar are worth the trip to the famed Post Ranch Inn alone. Featuring farm-centric cuisine rooted in sustainably sourced produce and ingredients culled from the onsite chef's garden, the restaurant features three-course lunch menus and four-course dinner menus with seasonal dishes spanning tuna tartare, sunchoke soup, and Monterey black cod. The restaurant also houses a large wine cellar with 3,200 wine selections.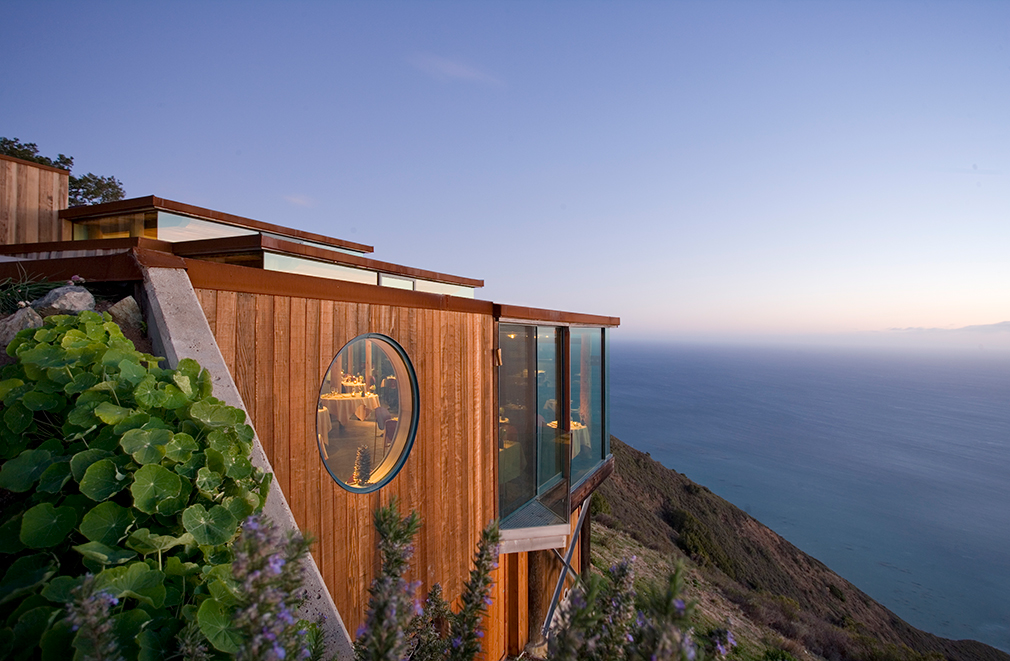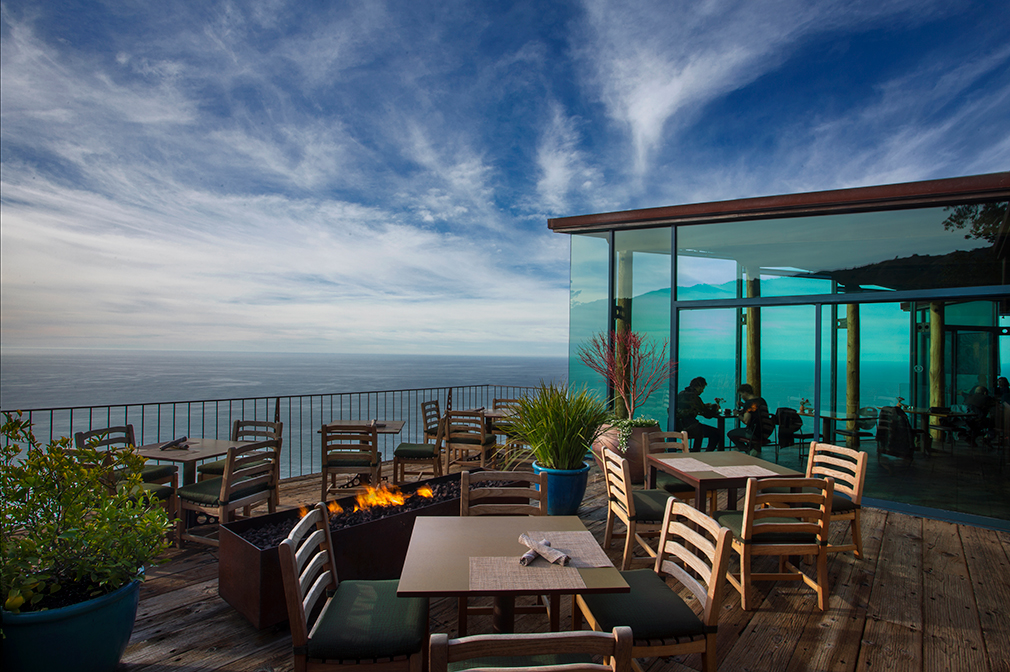 5.8 Restaurant
Submerged 19 feet below the sea (or 5.8 meters), the world's largest all-glass aquarium-esque restaurant is unlike any other. With an underwater view of a coral reef, countless tropical fish, and black-tipped sharks, the space within the Hurawalhi Island Resort is equipped with seating for up to ten parties of two and offers several lunch and menus for a wide variety of dietary preferences including vegan and seafood-free. There's also a seven-course dinner option.