Anton Goss, owner and creative director of Acme5 Lifestyle, has a long history of designing and creating spaces. He's worked as a production and set designer for the likes of "The Voice" and "Oprah," and even the Centennial Park for the 1996 Olympic Games in Atlanta. Years ago, he ventured into the residential design arena with the opening of his store in Santa Monica, which is lined with organic and boho-inspired wares.
"The Acme5 brand started with sourcing and displaying specimen plants at our original Lincoln Boulevard location," recalls Goss. "From there it grew into large pots, planters, fountains, fire dishes, and ultimately furniture and home decor. The brand has grown organically from the start and as the journey unfolded more and more interesting items became available and presented themselves to us."
Now, his company has expanded with a store and annex in Yucca Valley and a new location on Montana Avenue in Santa Monica. "With the opening of our Yucca Valley store we became even more immersed in product lines coming from Bali, Tunisia, Morocco, and Africa as well as connecting with amazing local artisans both from Joshua Tree, Yucca Valley, and Santa Monica," adds Goss, also a fine artist. "A huge part of our appeal and success has been the introduction and support of local artisans."
He considers every object and plant in the newly opened store as a work of art. "The store is different in the sense that we treat almost very object as a piece of art that needs to shine on its own and complement the entire garden," says Goss. "It is an ever-changing assemblage of art, craft, and furniture. The store will look totally different in a few years, and it will be because it evolved, not because it was refreshed overnight under a new specific creative directive."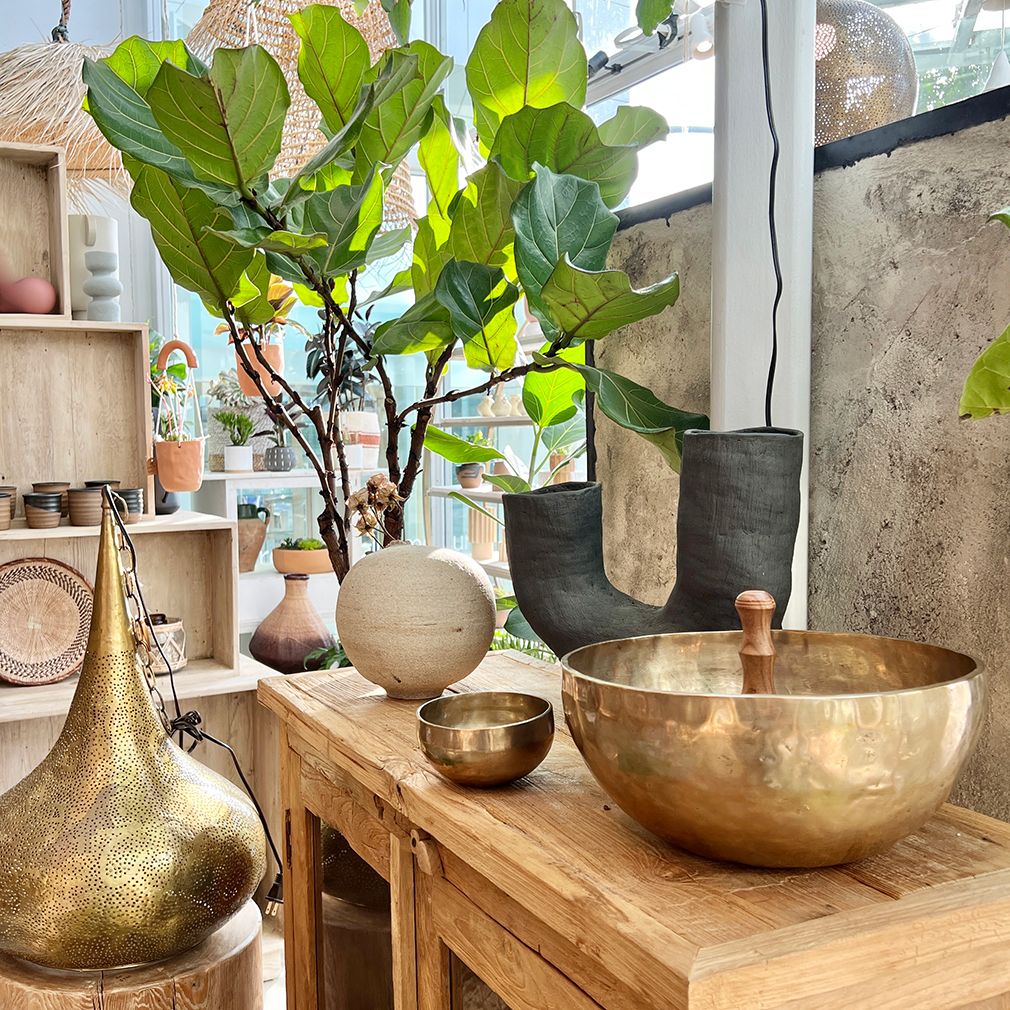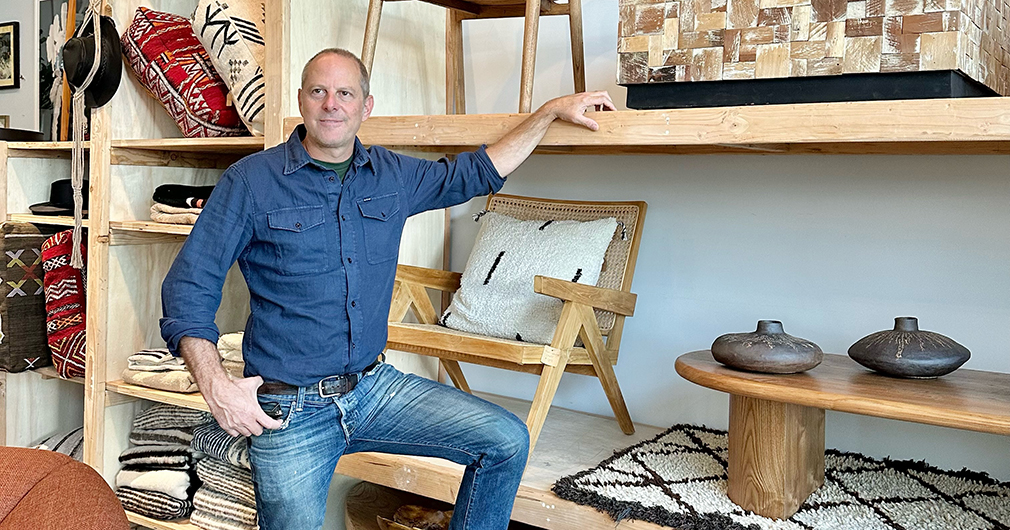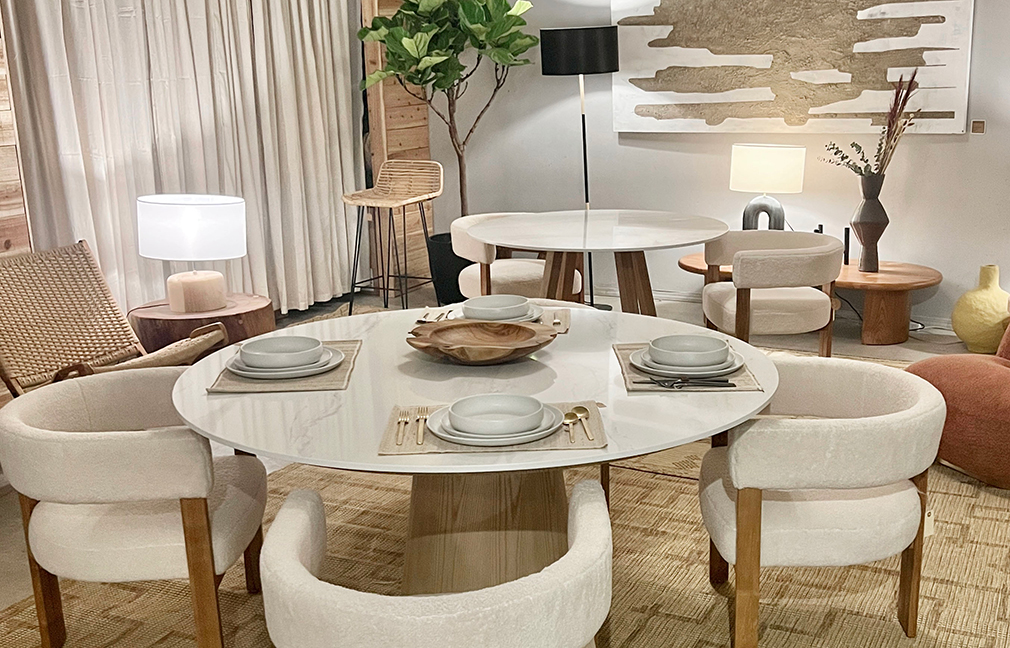 Goss takes us inside the Santa Monica location and shares three easy tips for creating the ultimate backyard space to enjoy through the rest of summer.
We love your company and stores! Tell us more about your background.
AG: I've been a production designer for television shows for the last 25 years, designing sets for "Ellen," MTV award shows, and large televised music shows in China. I started the brand as a direct challenge and counterpoint to my many years doing black shiny floor TV shows, filled with technology, rock 'n roll lighting, and high-tech metallic surfaces. Our Acme5 Lifestyle aesthetic is all about non-shiny, natural finishes, texture, natural lighting, and artisanal quality. Don't get me wrong, I still love a wild video set on TV with rock 'n' roll lighting, but Acme5 has brought balance to my internal design dialogue and needs. This venture is really about shifting into human-based design and interior remodeling. We currently have a full slate of projects in the desert and locally in Santa Monica that bring the Acme 5 aesthetic and natural feeling to homes and restaurants. We haven't advertised our design capabilities just yet since we've been building the team and getting ready to take on more projects. Keeping it 'word of mouth' has allowed us to take on the right projects that can most benefit from our capabilities."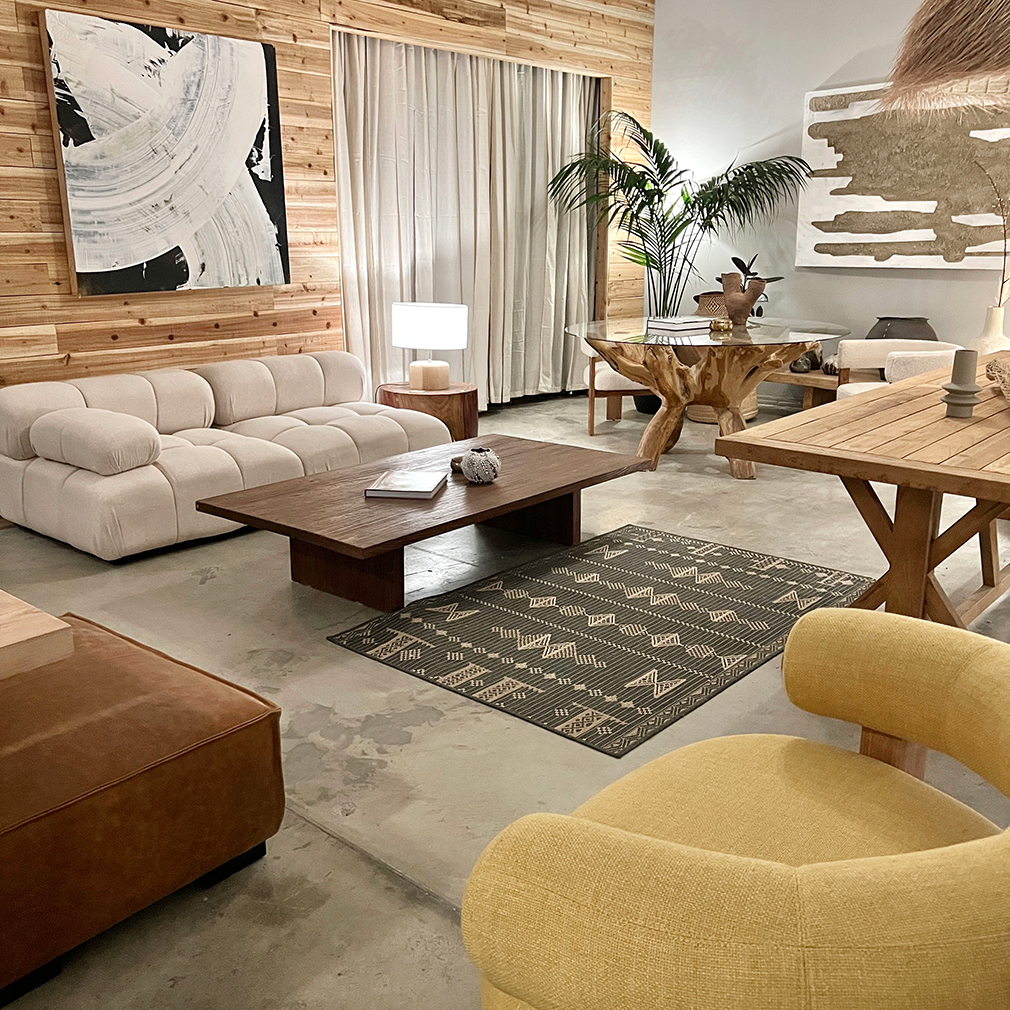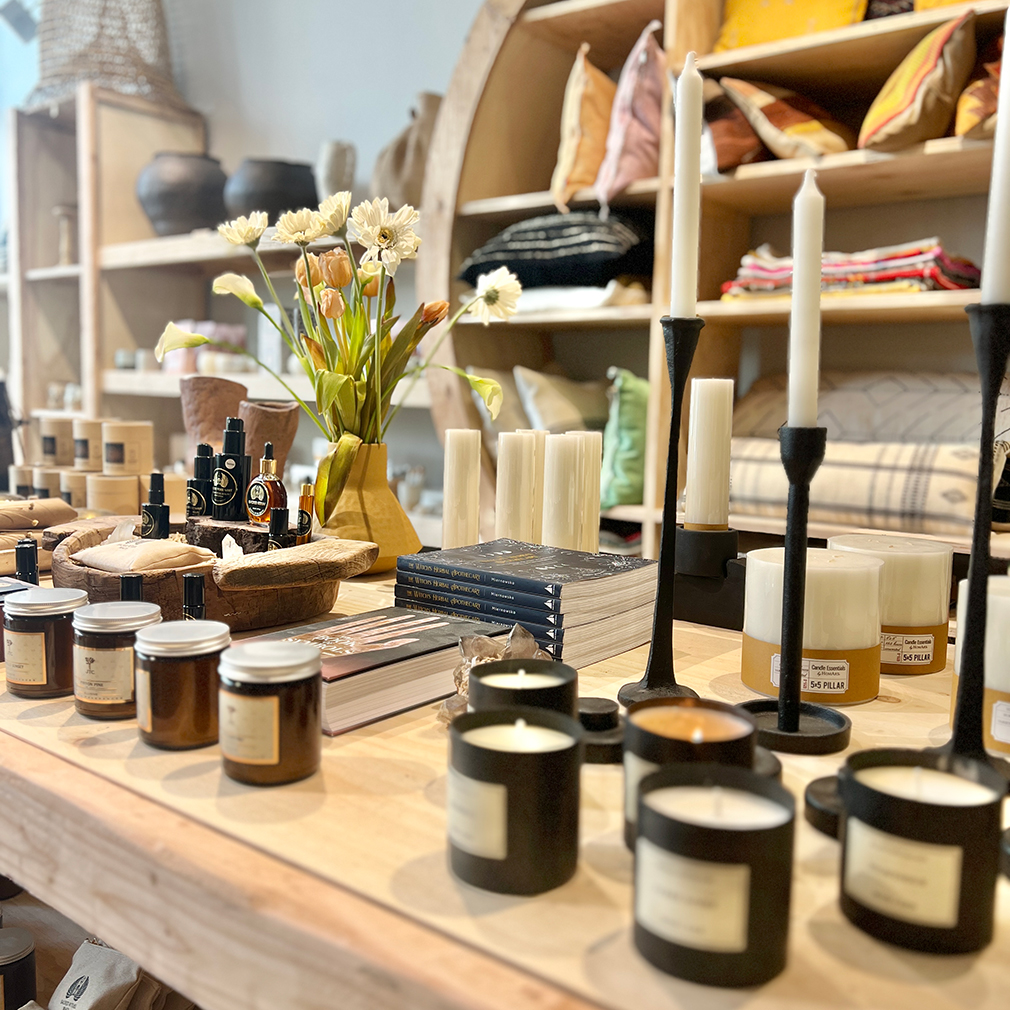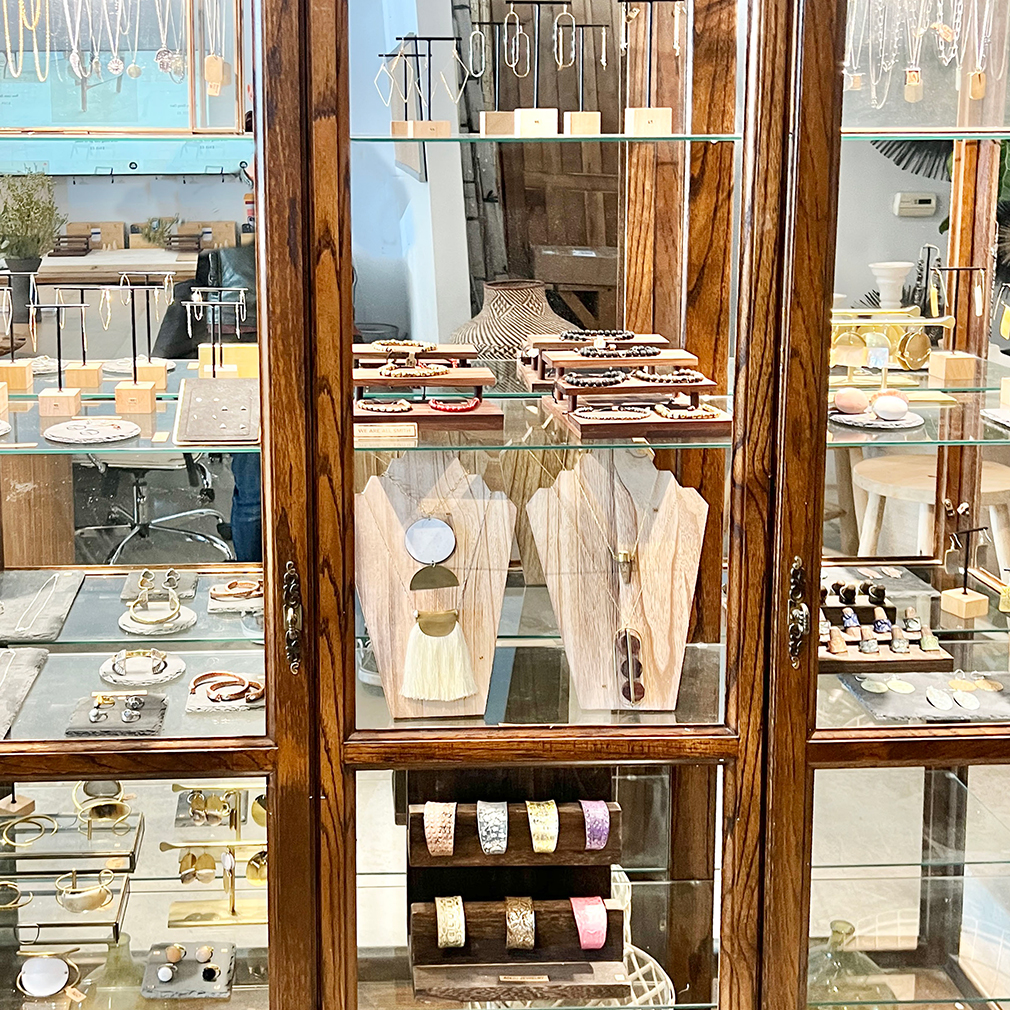 In-store highlights?
AG: We offer many different product lines. The main throughline is that we have to really like it and stand behind it. We don't carry a million candles— just the right ones that will fill out a range that we think are the best and most interesting, from inexpensive to the best candle you can buy. We offer a full line of furniture, all designed in-house and fully customizable. Upholstered bespoke interior chairs, sofas, sectionals, to marble tables and solid wood antique elm consoles and coffee tables. We carry a large selection of Balinese teak furniture inspired by some classic shapes found in midcentury design. Other items include baskets from Africa, palo santo, incense, and a full range of dinner plates, flatware, linen napkins, and tablecloths. We also carry many ceramics (both factory-made and artisanal local); hanging lights from Tunisia, Morocco, and Bali; Sabra silk pillows; alpaca blankets from Argentina; Tibetan singing bowls; classic and not so classic vinyl records; Moroccan large planters, clay fiber pots, ceramic cylinders, and Moroccan fountains.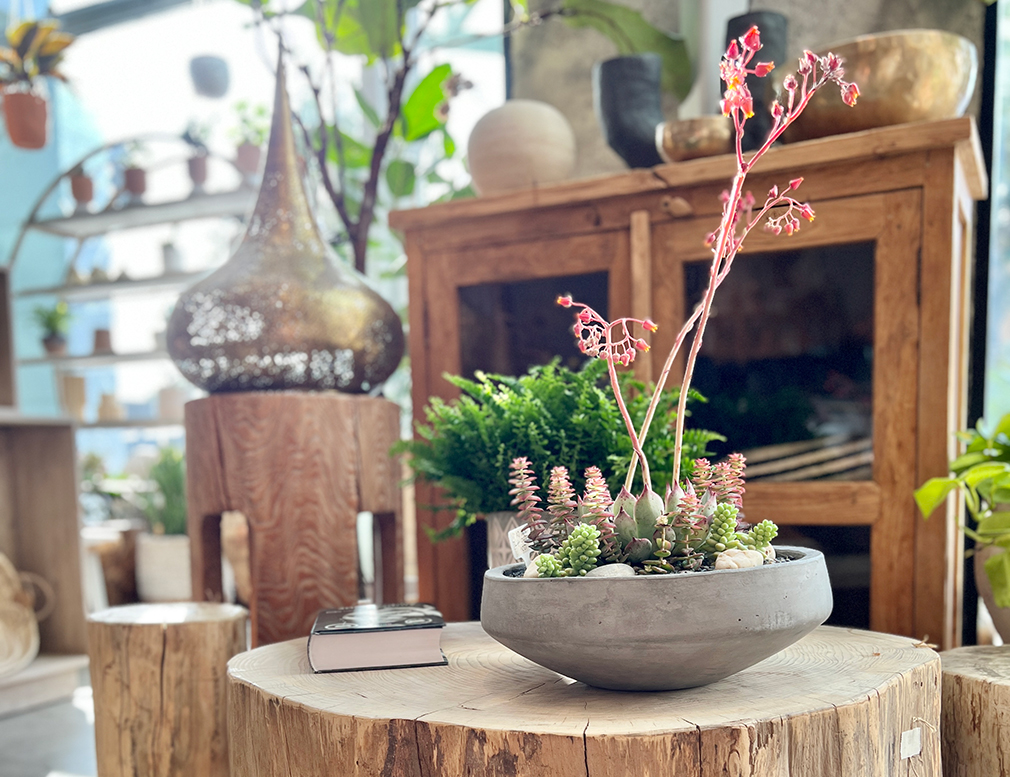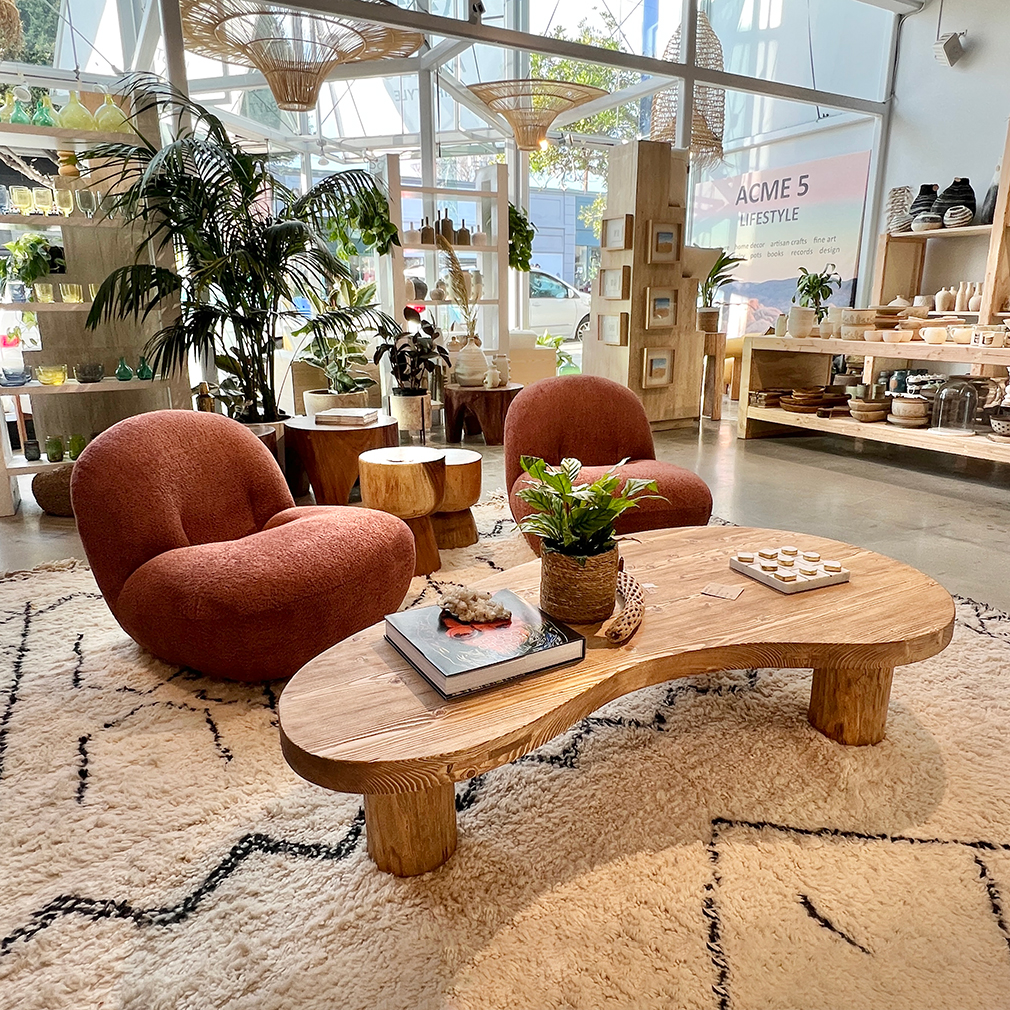 Do you offer design services?
AG: We range from consulting about what plants, vases, and rug colors to full 3-D CAD visualizations of houses, restaurants, and hotels. I bring 25 years of show business large-project production design to all of these projects. This includes hiring contractors and project managing (to make sure the design is on budget, implemented correctly, and ultimately furnished as designed) all under one roof. If we design a project, we offer substantial discounts on custom furniture designated for the project.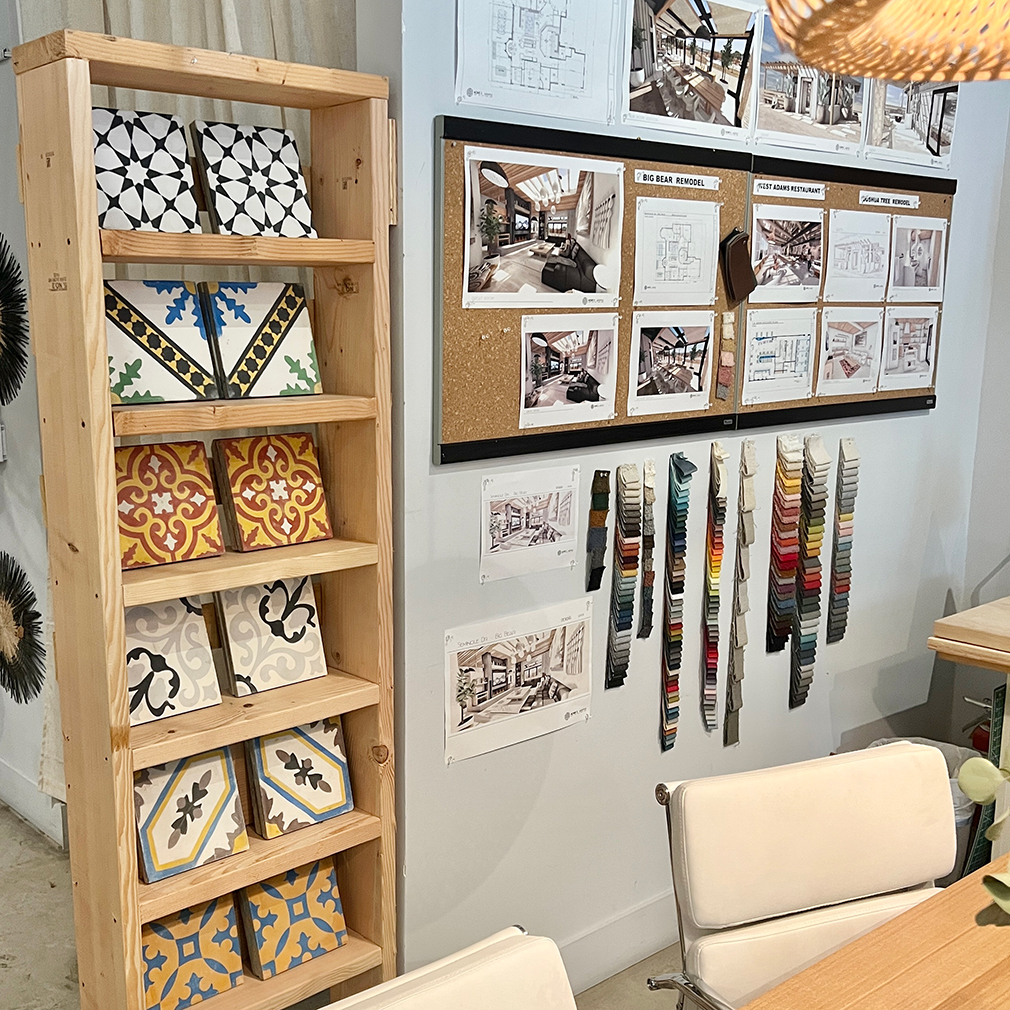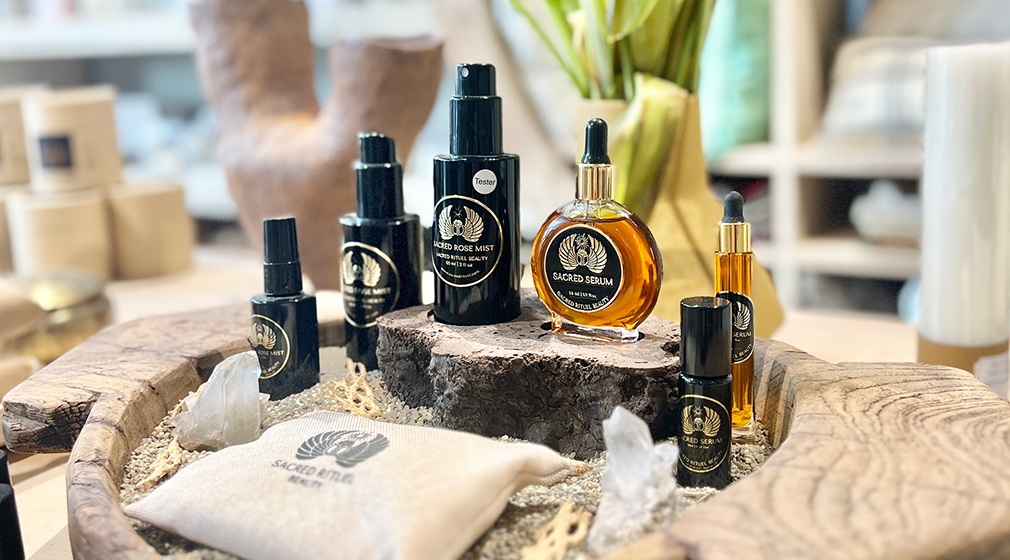 What's up next for the store?
AG: We have been very lucky to partner with Heather Benjamin Jewelry to bring our first Montana hat event to our Santa Monica store. Heather makes jewelry to wear but also makes hat jewelry. We will be showcasing her work alongside some bespoke artisanal hats. We are going to have some of the best artisan hat makers represented that will keep their presence at our store after the event. What is so cool is that we are going from knowing nothing about hats, to having a very legit selection.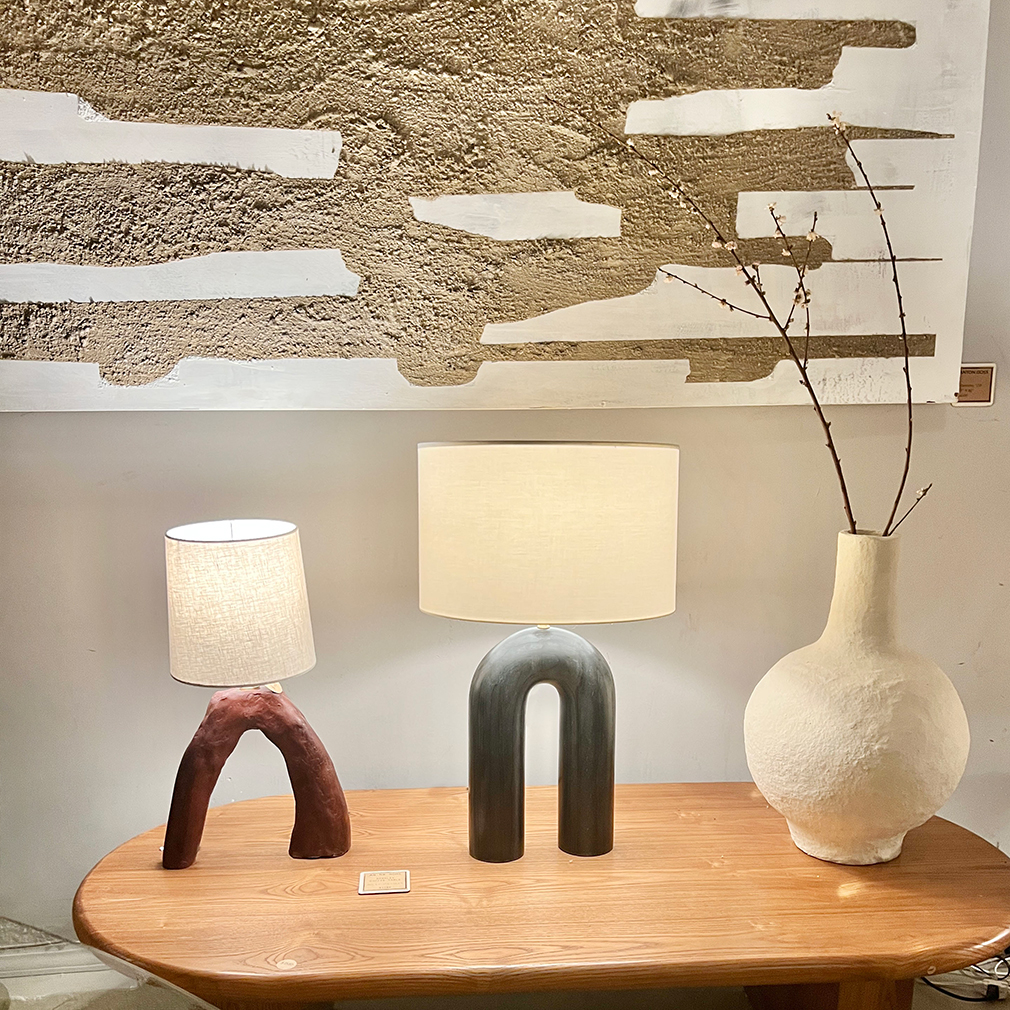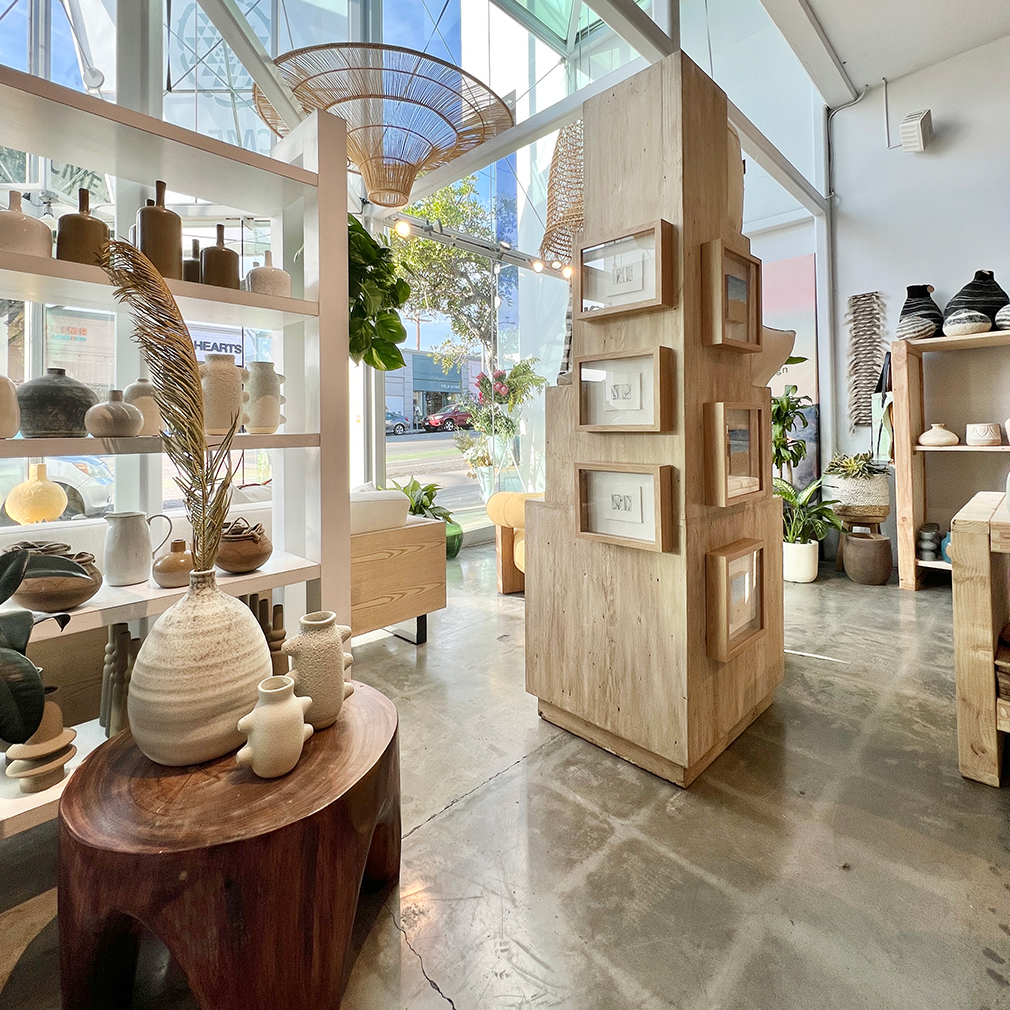 Goss's Tips for Plant Care and Outdoor Decor
Consider Plants (and Planters)
"New plants and new pots are one of the quickest ways to spruce up and outdoors. Moroccan-style pots with lighter color schemes and interesting textures filled with leafy green (shade) plants. In high sun areas, think about kalanchoes, aloe trees, draco dracinas, and aloe plicatilis. The more interesting the trunk and the shape, the better."
Think Color
"For furniture, go with natural tan cushions, oatmeal, or dark charcoal, and choose furniture where the wood aging will look good, such as teak."
Let It Be
"Use Ipe wood for your deck and let it go grey. It will last 25 years."
Take It All In
"The outside should not be stressful. It should just always be there for you to enjoy. The more weather it gets, the better it should look."