Eddie Maestri, principal architect and creative director of Maestri Studio in Dallas, Texas discovered his talent for freehand sketching while studying abroad in Europe his junior year of college. "It was in Italy that I was able to expand my talent in freehand sketching and start sketching interiors," says Maestri, who attended Texas A&M University and received a Bachelor of Environmental Design and Master of Architecture. "I worked for a large commercial firm for the first five years of my career and started Maestri from my home office in 2008." 
Here, the New Orleans, Louisiana native shares how he got started, his no-fail tips for creating the perfect space, and common mistakes to avoid.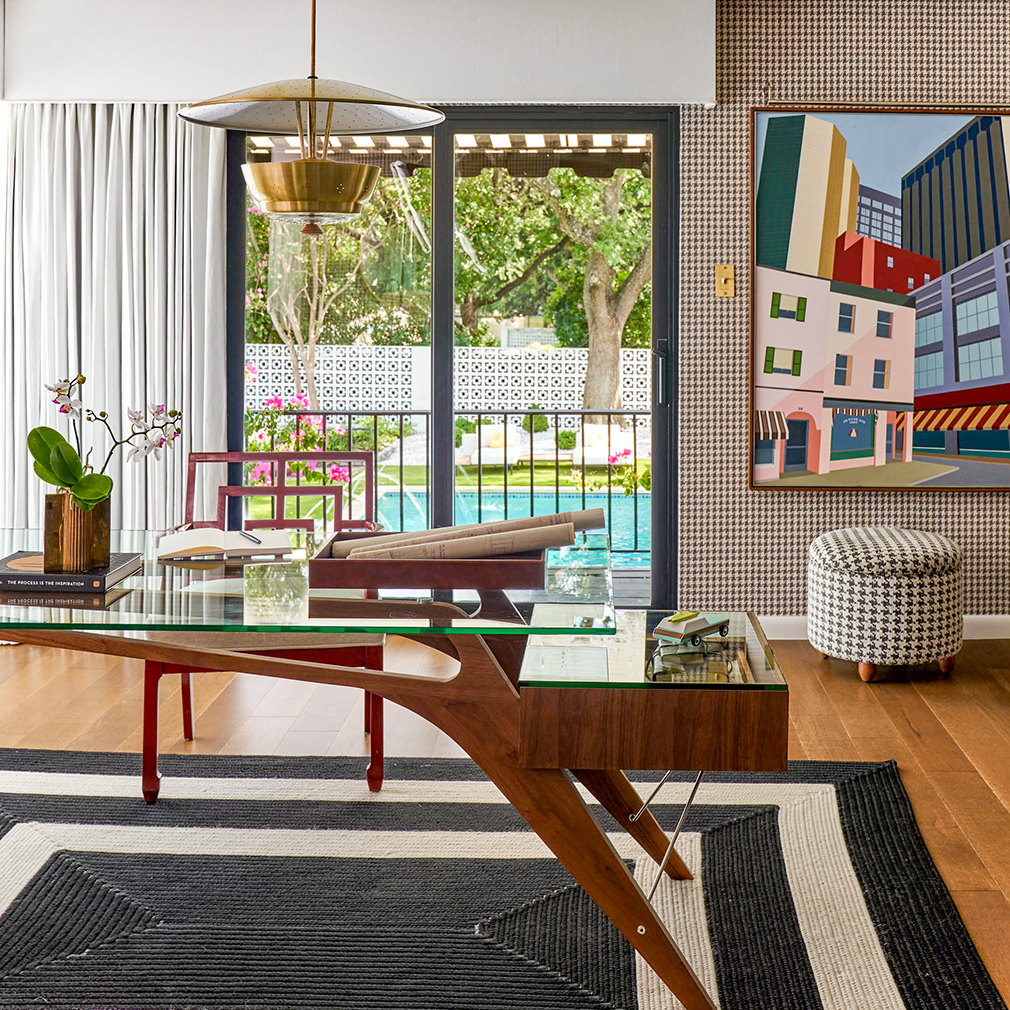 Why design?
EM: "I've been interested in architecture and design since I can remember. My dad would sketch with me, and we would design and build small buildings out of cardboard. When I was 5, my parents built a custom home, and I knew I wanted to be an architect. My mom has always been a good designer, and I learned a lot by doing with her. My first big break was having my first home published in a regional magazine in 2007. From that feature, I started getting a lot of work requests. Getting these requests gave me the courage to go out on my own." 
Your favorite project to date and why?
EM: "I have worked with so many amazing clients who trust my team and me to deliver and be creative, but my favorite project to date is my own home, Villa Cali, which has been featured on Architectural Digest. It is ever-evolving, and it's there that I get to truly experiment with design and be creative."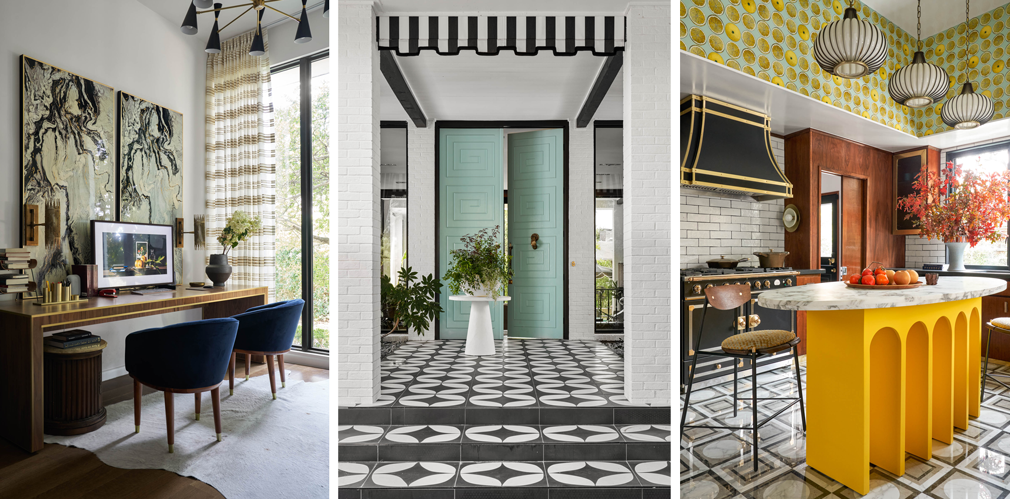 Your design philosophy?
EM: "I always look to the space and how we can play off of its strengths and potentially work with what we already have. I find that spaces can be stronger when working with existing details or pieces. I also like to incorporate something that ties some 'history' back to the space, whether it be a piece from favorite travels, something my clients loved from their first home, or something they loved at their grandma's house that always gave them that warm and fuzzy feeling. Pulling from one's history into a space can be a great building block."
Some common design mistakes and how to avoid them?
EM: "Furniture groups that are too matchy and are part of a 'set.' I prefer to curate a room with unique pieces that give the space a collected feel. And, not paying attention to the scale of your space and the pieces you fill it with. I often see sofas too bulky for a living room or bookcases and display cabinets too short for the tall ceilings of the space they are in. It is important to balance the scale of the pieces with the room in which you are placing them. For example, when designing furniture for a small room, I like to see as much floor and wall as possible. This means selecting furniture that brings the pieces up on legs to see the floor and selecting sofas and chairs with low backs."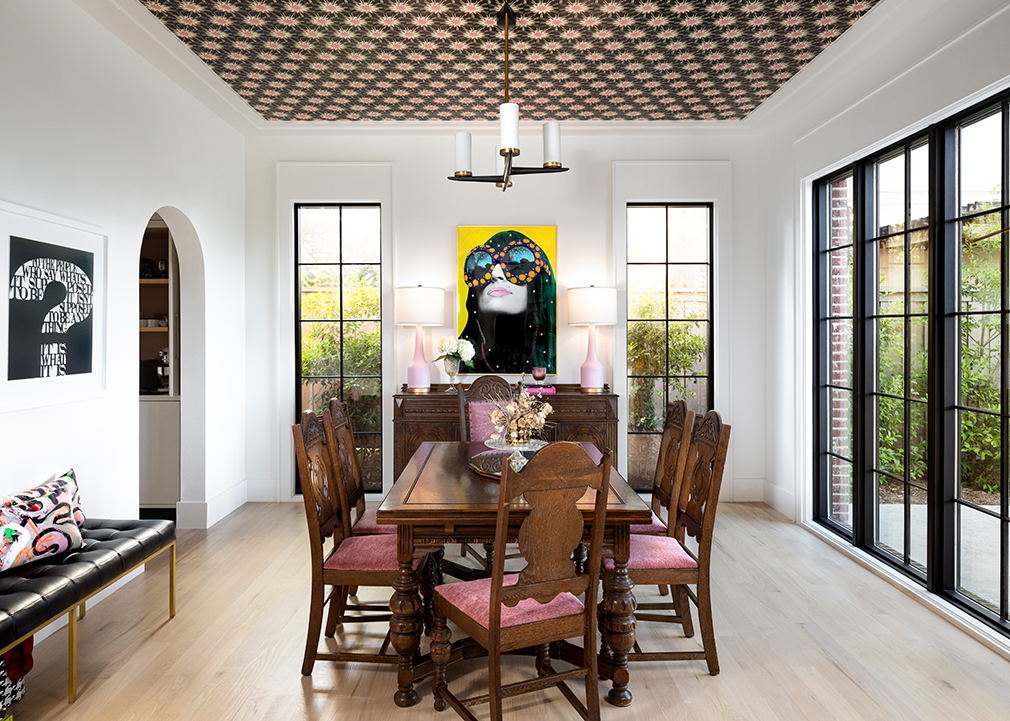 Best advice for instantly transforming a space?
EM: "Curate your space to be a collection of items you love; If you have a lot of things, grouping them by type of color goes a long way; Pay attention to the scale and balance of the items you are placing in the space; Don't be afraid of color; Don't be afraid to float furniture away from the walls in the room."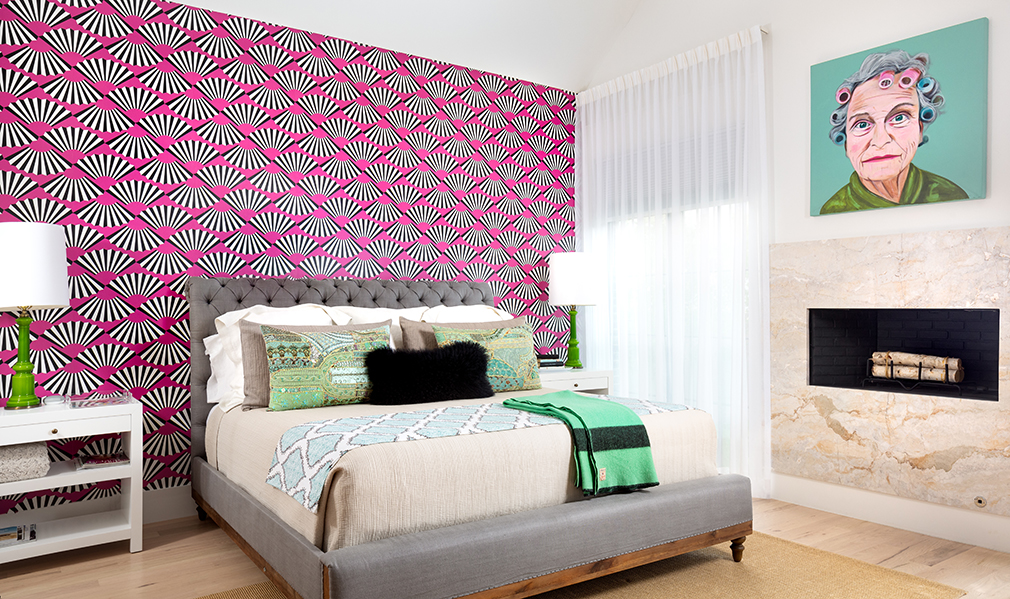 Your go-to design sources?
EM: "Curiosities. I always find something interesting here. And, Kufri. Their textiles and wallcoverings have a wonderful bespoke quality." 
Can't-live-without design item?
EM: "It's the little details that make the big impact, and we have loved using tassels and trims by Samuel & Sons to bring our custom pillows, furnishings, and draperies to the next level with these small punches of big personality. "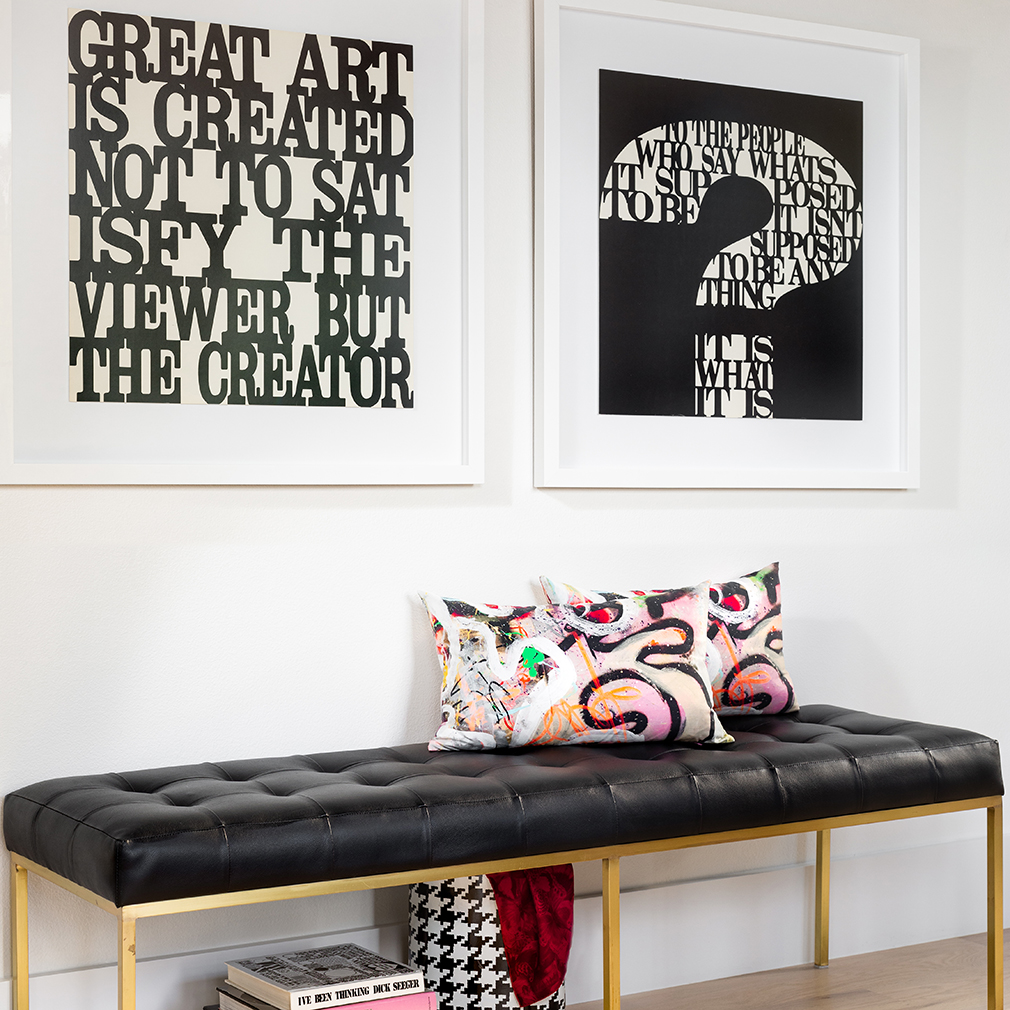 What's are you working on now?
EM: "We are newly licensed to work in Nevada and are working on contemporary full-service architecture and interior design projects in McDonald Highlands outside of Las Vegas. This project is going to be truly unique with the way it is built into the hillside and filled with custom furnishings and details that will be one-of-a-kind."