As any new or seasoned homebuyer knows, there's a lot that goes into buying a home or condo from location and financing to repairs and inspections. But, looking beyond undesired features at an open house (think 1970s peeling wallpaper, stained carpets, dated appliances and countertops, unsightly fireplace surrounds, and grimy tile), is another key factor and allows a chance to secure a home that otherwise might be quickly dismissed. And, a bonus? These homes are usually priced lower.
SHLTR's resident real estate consultant, Tara Rodgers, shares her tips and tricks for looking beyond the current condition of a home and making it shine with a little extra elbow grease and effort.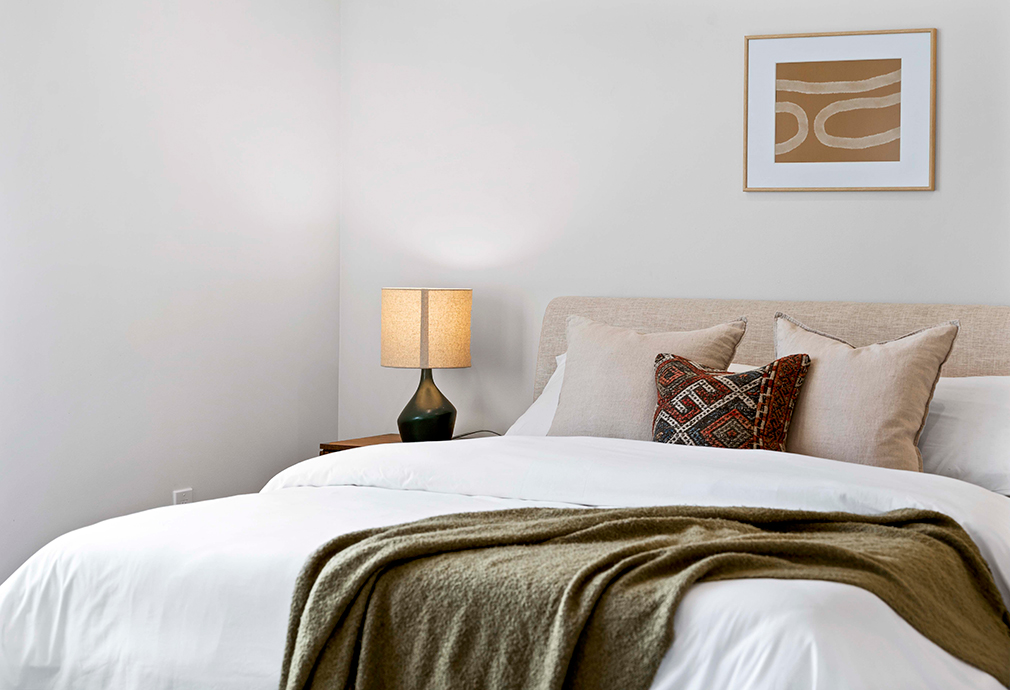 Think Like An Interior Designer
Walk into a space that's dark, cavernous, and drab? Shed some light, literally. Take down wallpaper, remove old paint, drapes, and shutters, and start from scratch. Adding a crisp white or creme-hued paint color is an instant fix as well as adding recessed lighting or extra table lamps. From there, work in paint colors that enhance the natural light. Order paint swatches to try them and home, or opt for a peel-and-stick sample and leave on overnight to analyze the color at different times of day.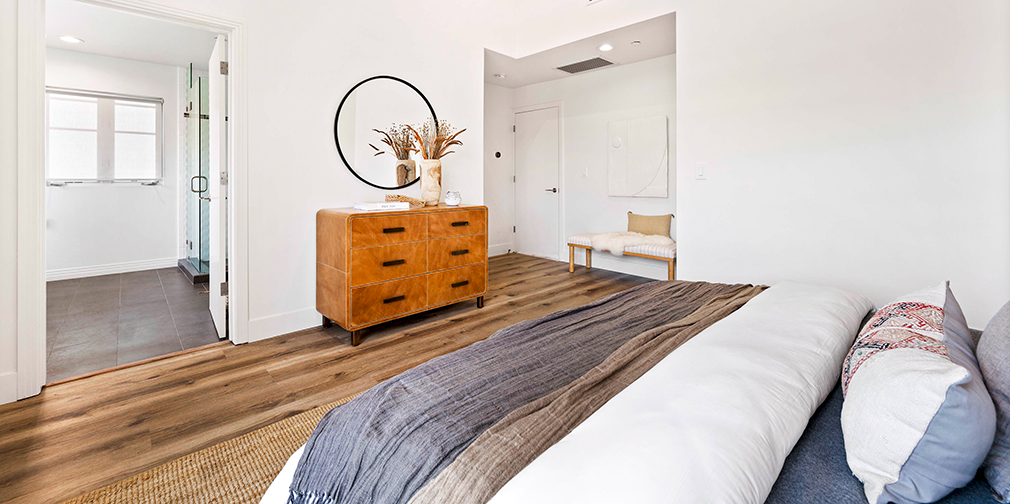 Grab Your Ruler and Imagination
Does the room have an odd, puzzle-like layout or configuration? Consult a contractor and consider taking down a wall or two to open up the space, or simply work with the current floor plan and orient furniture to highlight the room and conceal the unusual shape. Hint: use windows and fireplaces as your guide. Sofas can be situated in front of windows to take advantage of views, or in an L-shape in front of a fireplace as a focal point.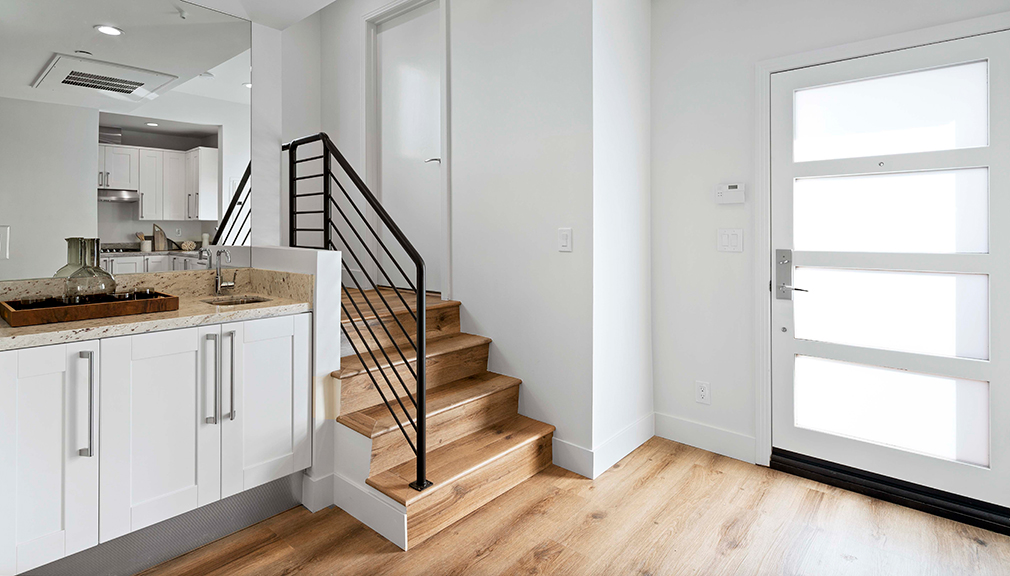 Assess The Floor
Flooring is an obvious bigger investment, but it's well worth it. From ultra-durable porcelain tile that resembles wood to engineered hardwood in light oaks and darker grays, the options are endless. Remove old carpet and utilize and refinish what's existing below, or add in new flooring to make it feel brand new and custom.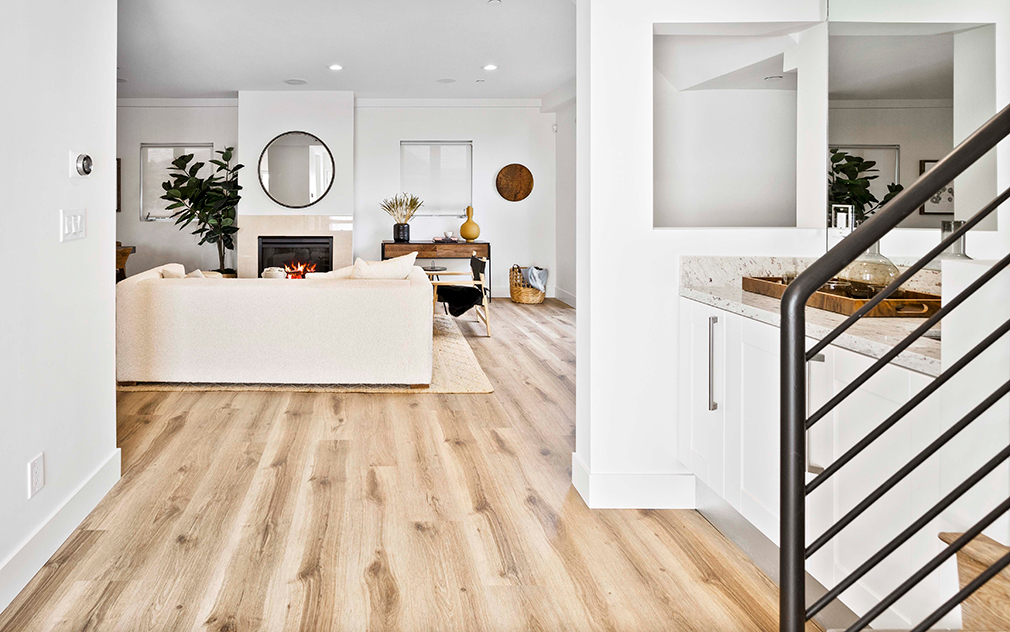 Use Tile as Art
In kitchens, bathrooms, fireplace surrounds, bar areas (and even barbecue stations), tile is a crucial component. Like wallpaper, tile acts as artwork to create cohesion throughout the home. For ideas and inspiration, visit a tile showroom, or peruse styles online or in magazines. But, choose wisely since this sets the tone for larger spaces in the home from the kitchen backsplash to bathrooms and outdoor areas.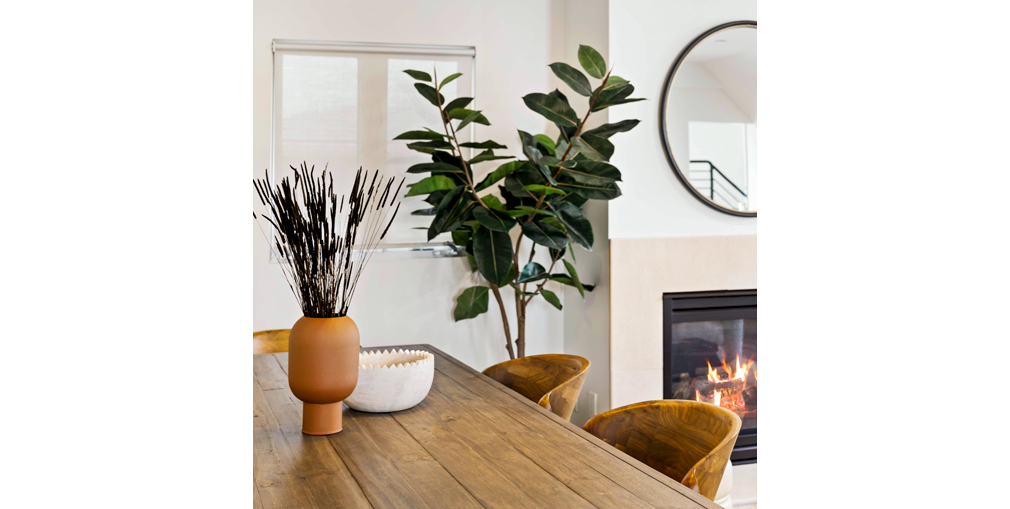 Go Modern
Seeing dark, wood-paneled walls, chandeliers that belong in your grandmother's attic, and dilapidated cabinets and shelving dating to the 1950s? When in doubt, go modern. Instant updates include choosing paint in a clean, neutral color, adding floating shelving systems, and swapping out dated light fixtures with modern styles. Some sources we love include Arteriors, Burke Decor, and Lulu and Georgia.