Robert and Cortney Novogratz, the husband-and-wife powerhouse behind The Novogratz, a furniture, lighting, and textile company, has just opened doors to their first-ever permanent pop-up store, House of Novogratz, in Venice, California. SHLTR caught up with the dynamic duo for a glimpse inside their new boutique (including some standout goods), a recent collaboration, and what they are up to now.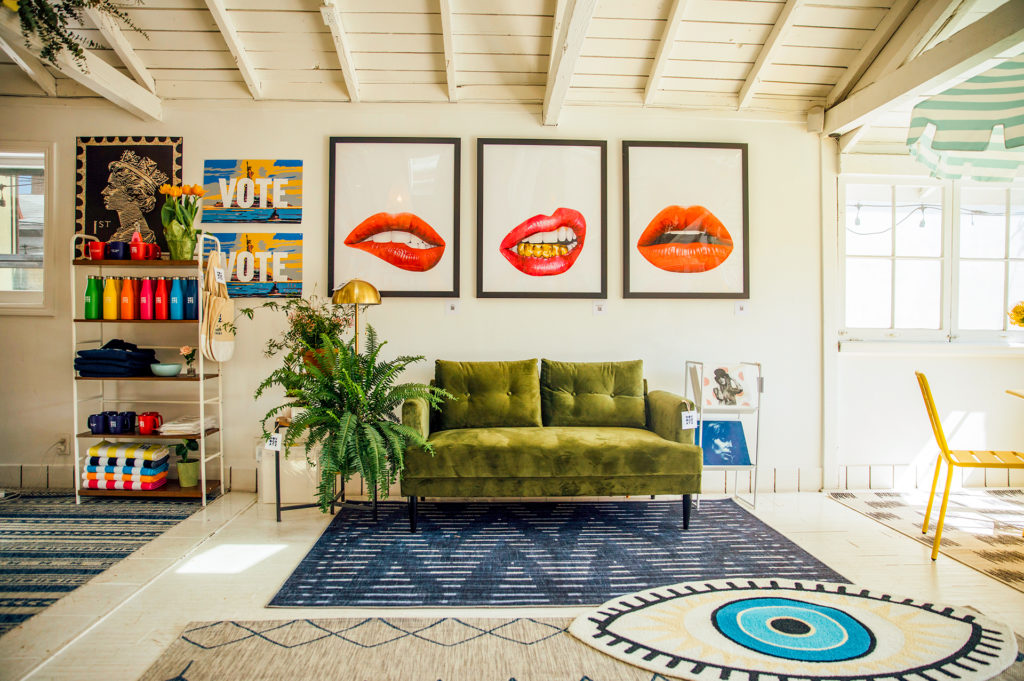 What was the vision for the new Venice store?
We're often contrarians and while many brands are closing physical stores, we saw an opportunity in the commercial retail space. Designing, building and renovation are central to our work and the reason behind our brand, yet we've always had a digital-first approach for our product line. The vision behind House of Novogratz was to bring our home furnishings and products to life. We have always had a love affair with Venice and Abbot Kinney. The Venice vibe includes being outdoors, skating, and dancing, and there is just a cool culture there. This is going to be a content creation machine that is constantly changing with different collaborations, artists, and products coming through the space. We choose now, because the world wants to go out after the pandemic, and we wanted to create a space that was a welcoming escape to inspire happiness.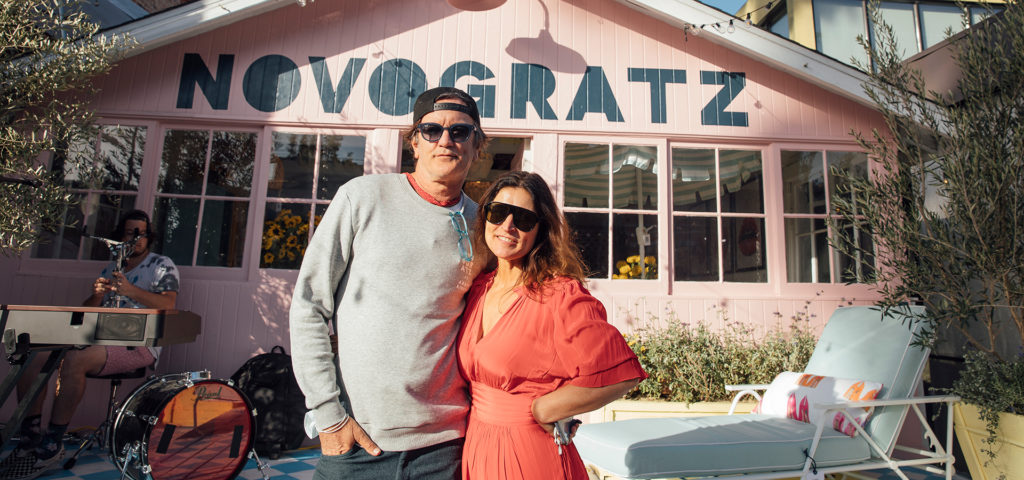 Describe the space.
The architecture of the building is like a bungalow-style house and when we saw it we knew right away it was perfect for House of Novogratz. You often have to trust your instincts and right away this simply felt like home. We didn't want this to be a furniture showroom. We wanted it to feel like a home or an apartment that you could picture yourself living in. It should feel lived-in, but also over-the-top and joyful.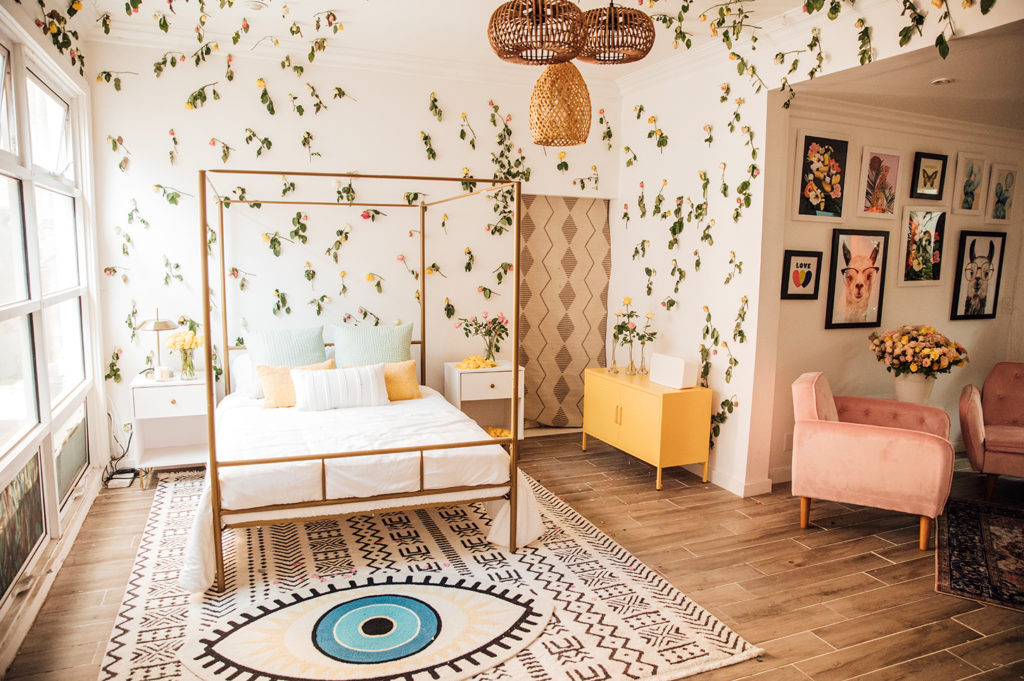 What new pieces in the collection are creating the most buzz?
When you design something, it takes over a year to get it to market sometimes. The items we create have been edited and filtered to the ones we love so, it's great seeing our community's reaction. People have reacted to our "Roberta Rockers." They're available in fun colors and were inspired by things we've seen in our travels in boutique hotels. We have single rockers and coming out with a loveseat rocker in May. The other item is the "Painted Lips" wallpaper and our entire line with Tempaper. We worked with an incredibly talented artist and friend, Donald Robertson, who painted the lips for us to make into the wallpaper design that it is today.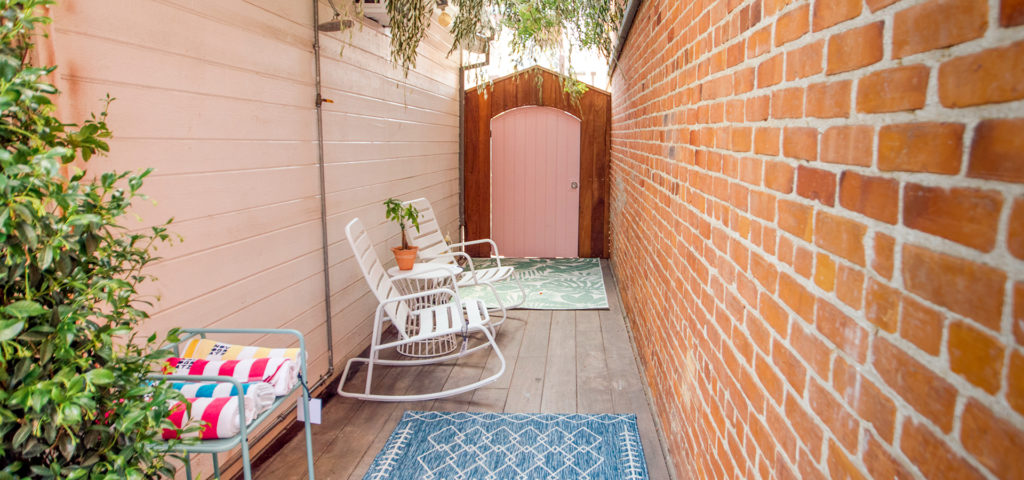 Tell us about the recent Novogratz xo SJP Collection, and collaboration with Sarah Jessica Parker.
We've always been big fans of SJP as she is the ultimate New Yorker and we both live in the same neighborhood. We love her collection. She's not afraid of color just like us. Our good friend was friends with her so when we had the opportunity to create a capsule outdoor collection together, it was a no brainer.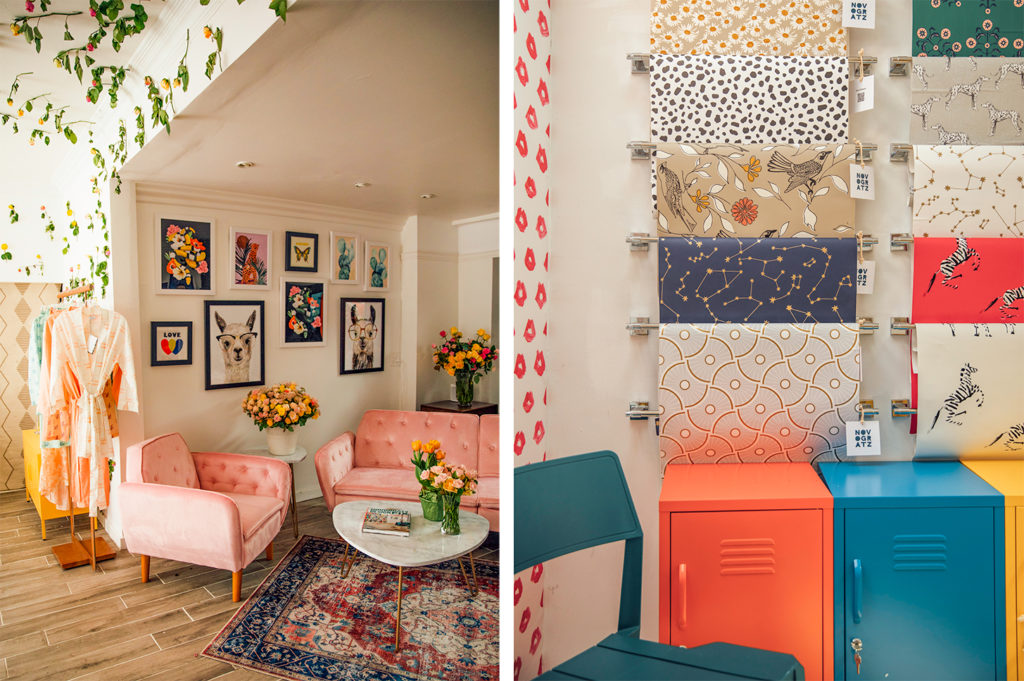 What are you working on now?
We're finishing two major development projects and we've been documenting the entire process. One project is a Spanish Colonial style home in LA. The second project is in New York City near Washington Square Park. It's a townhouse that has a rich history and we're excited to complete it this year. Both development and design projects were started in 2019 and the pandemic has made it challenging, but now the horizon is in sight. We can't wait to share these projects with the world.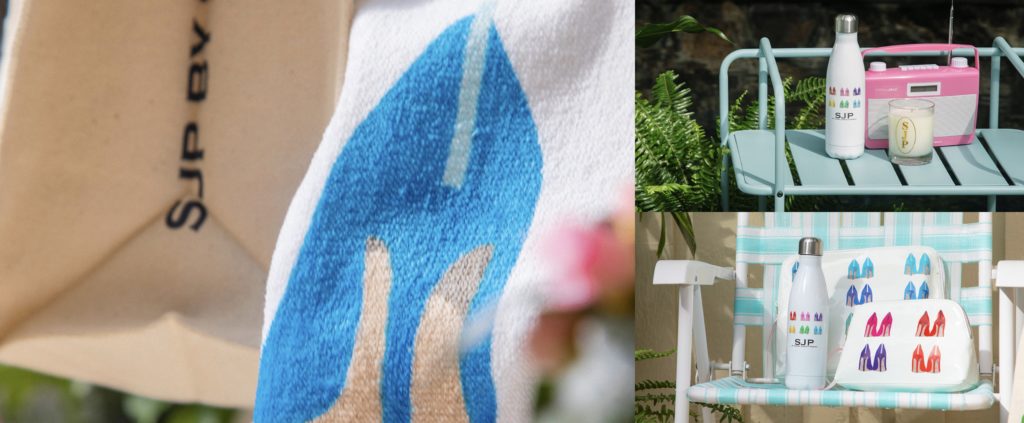 Your 3 easy, tips for decorating a small indoor or outdoor space?
Don't Forget Art
Always use art to bring life to a space. Art that you love will help create a room that you love. Art can be expensive or inexpensive, and sometimes free on the side of the road, but it can evoke emotion.
Consider Color
If you're painting, use lighter colors in a small space. Dark colors can be moody, but lighter can make it feel bigger.
Use A Rug To Anchor a Space
The rug is a powerful tool in design. Often outside you'll have too much room, and you can create a "room" outside by anchoring outdoor furniture on a rug.