On opening day, we caught up with Alessandro Munge, founder and design director of renowned Toronto–based interior design firm Studio Munge, on the design and inspiration for Halifax, Nova Scotia's newest property, Muir, an Autograph Collection Hotel. The 109-room waterfront hotel, situated in the new Queen's Marque district, is appointed with subtle winks to ocean voyages and all things nautical vibe with custom, made-in-Canada furniture; a house yacht and motorboat; a wellness center replete with high-tech fitness equipment; an infrared sauna and halotherapy room; two on-site restaurants; and a regionally-curated art collection featuring artists such as Peter Powning, Tim Forbes, Rhonda Marineau, and Sheri White.
Here, Munge provides an insider look of the brand new hotel's design, offerings, and unique art program.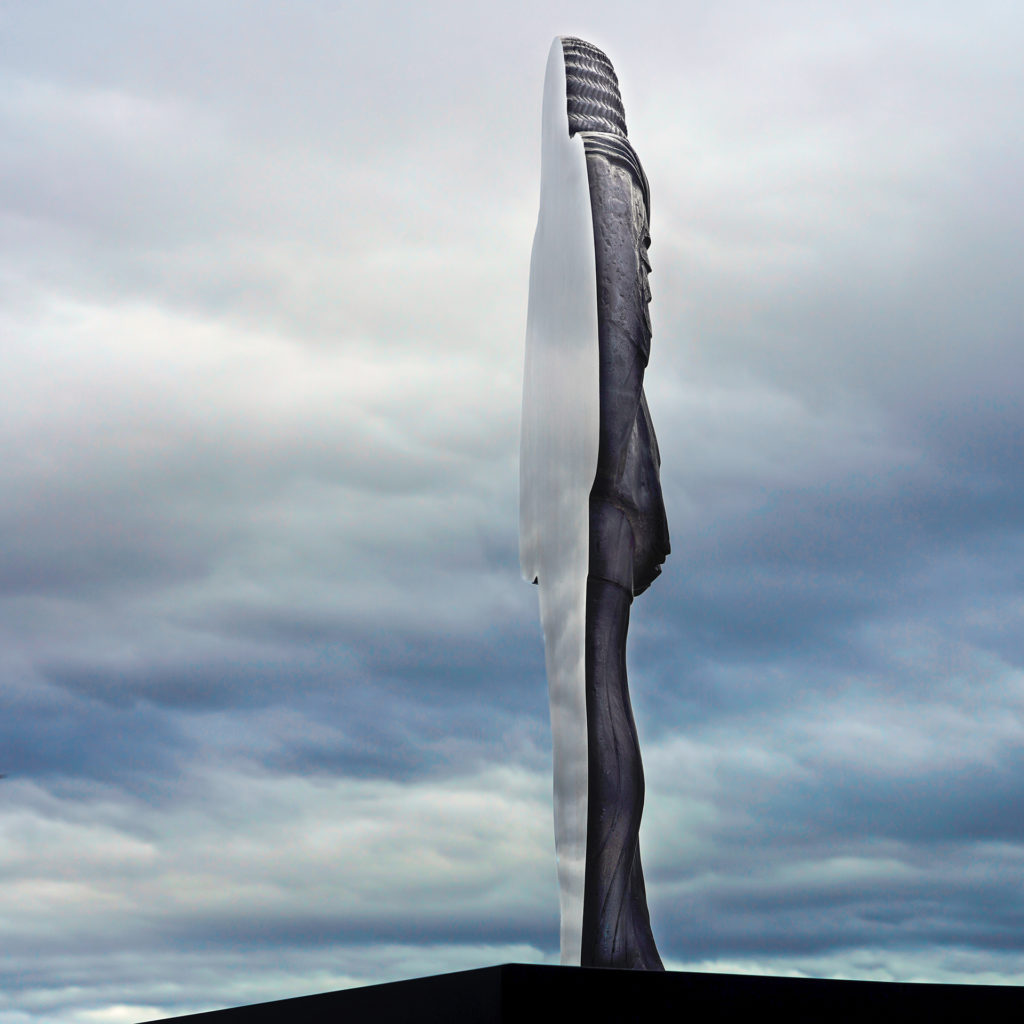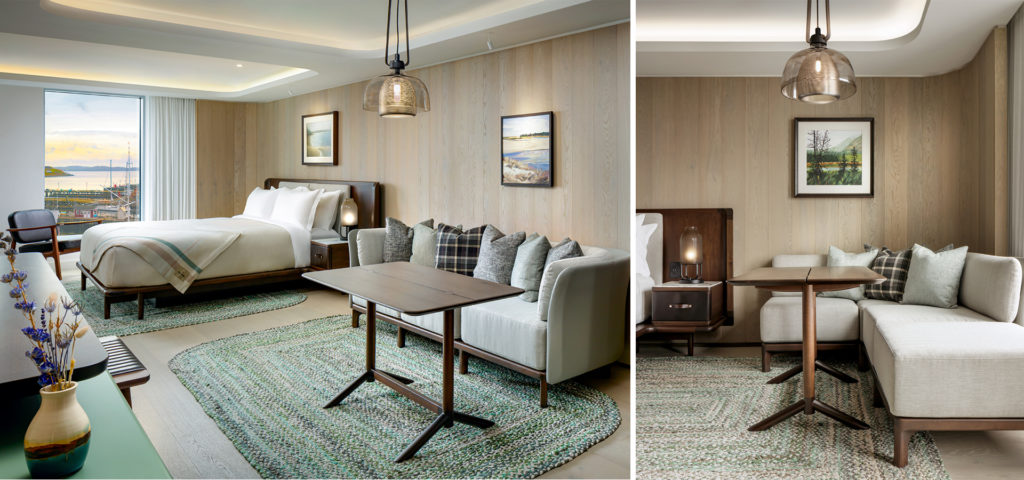 DESCRIBE THE PROJECT.

Muir is not a typical hotel, nor is it an isolated project. It is part of Queen's Marque, a much bigger, more significant development honoring Nova Scotia and Halifax as remarkable cultural destinations. When Scott McCrea, CEO of the Armour Group, and I met we instantly connected. We were completely aligned in our understanding of Muir as an impactful and meaningful multidimensional experience in the heart of the newly developed district rather than a convenience. It had to touch hearts and subtly communicate Haligonian values.
HOW HAS MUIR CHANGED THE LANDSCAPE OF HALIFAX?

"Muir has a presence and relevance that transcend trends. It is a bridge and a dialogue, a property that connects yesterday to tomorrow in Nova Scotia's (re)discovery while also grounding guests in the present moment through quietly sophisticated details. As such, the hotel becomes a beacon shining a light on Halifax and everything this beautiful region offers."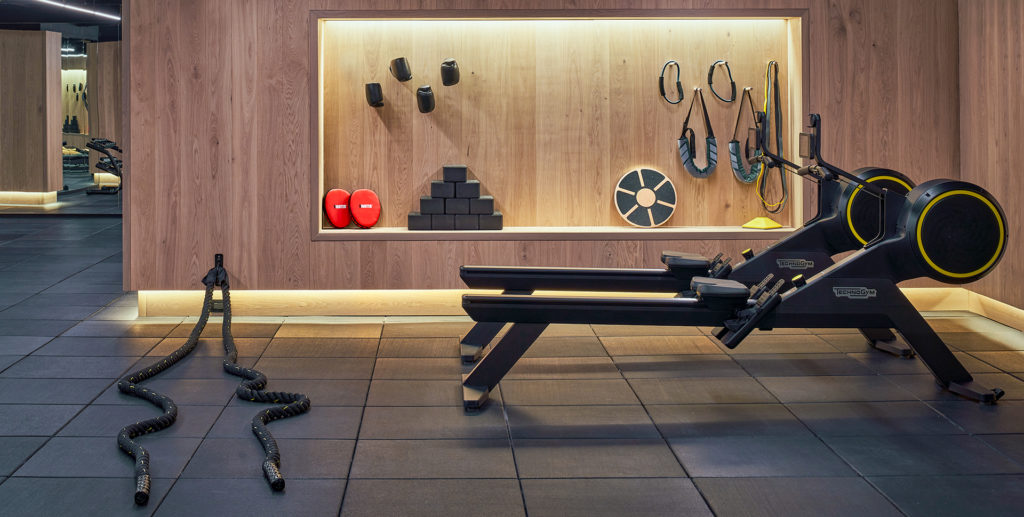 TELL US ABOUT THE DESIGN.

"Inspired by the local vernacular, environmental and historical contexts, we infused the spaces with reinterpreted marine archetypes and modernized traditional details while steering away from stereotypes. We honored local heritage craft and materiality throughout the hotel, featuring granite and hand-rubbed Muntz metal historically used by shipbuilders. The soothing guest rooms were imagined as contemporary staterooms lined with soft grey oak planks and curated with a bespoke collection of furnishings designed specifically for Muir."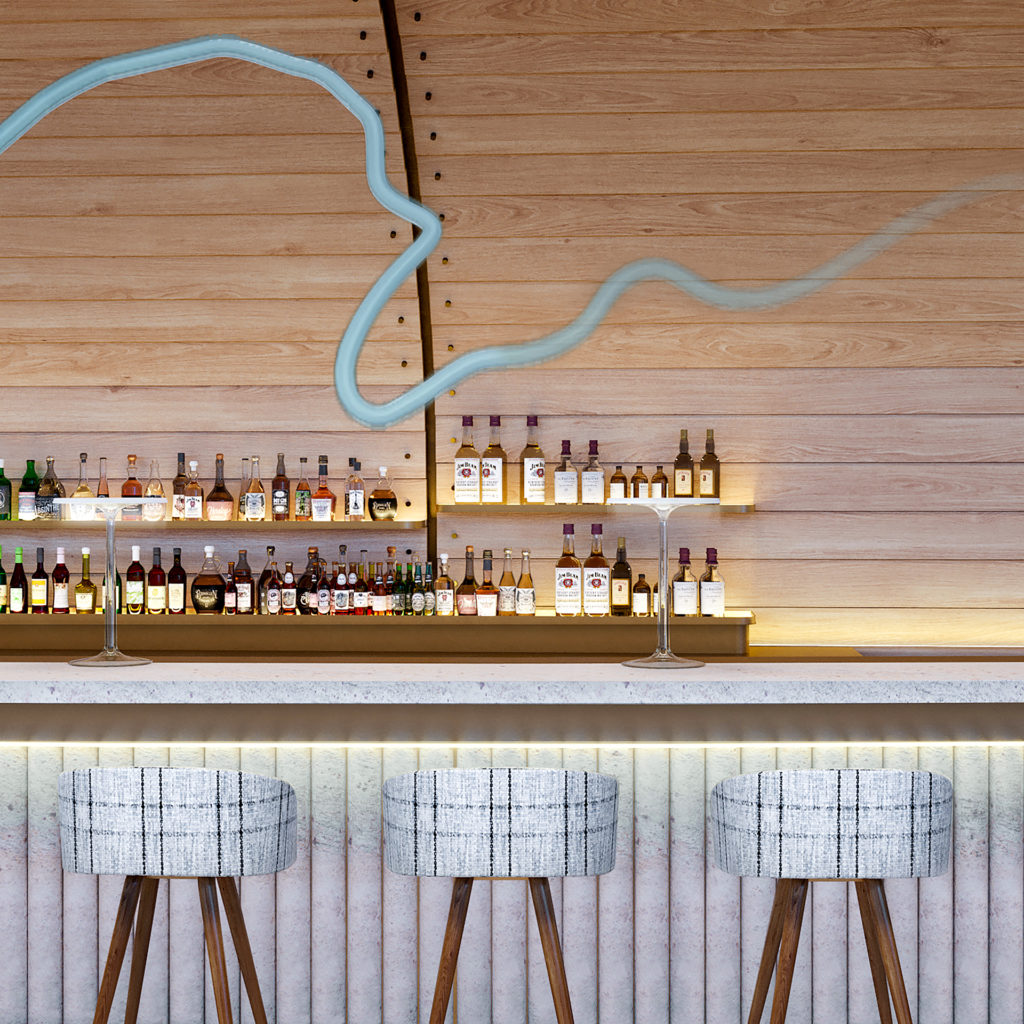 MOST UNIQUE OR STANDOUT GUEST OFFERING?

"While Drift is an inclusive and fresh restaurant welcoming travelers and locals alike, I appreciate BSK as a very exclusive speakeasy experience kept for guests and select club members. The intimate lounge features a rich and moody palette juxtaposing espresso marble, pine green mohair, and leather, a stark contrast to the restaurant. Both venues create an engaging multilayered guest experience representative of Nova Scotia's reserved yet welcoming nature."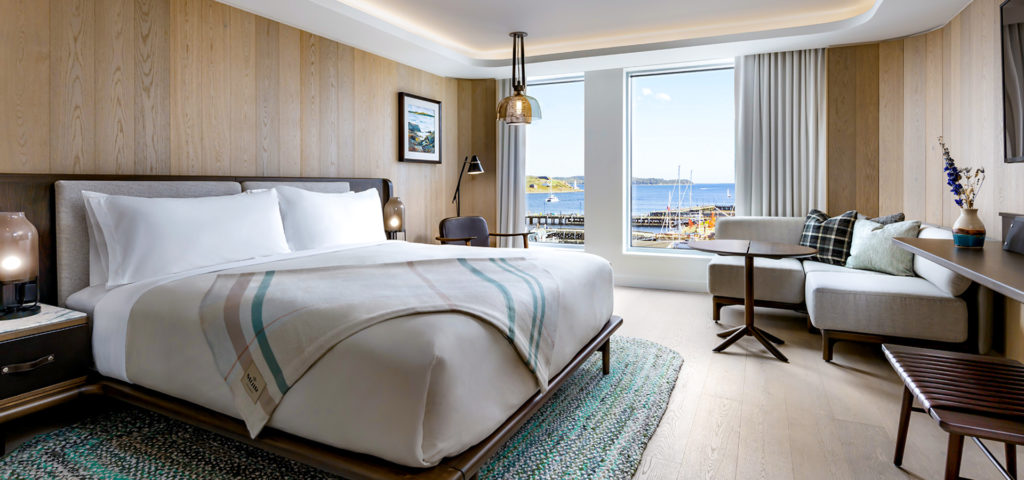 DESCRIBE THE PROPERTY'S ART COLLECTION.

"Celebrating local artistry, Muir boasts an extensive art collection beautifully curated by GZ Art Co. This includes a mesmerizing handwoven tapestry by Allison Pinsent Baker hung on Muntz metal rods behind the freestanding reception desk and original landscape paintings displayed in each room. Informed by local historical design movements and traditional craft techniques, our collection of bespoke furnishings evokes a deep and meaningful sense of place embodying the intricate relationship between past and future, and between ocean and land. Subtlety honoring Canadian design and manufacturing expertise, the collection marries soulful materiality and artisanship with the grounding authenticity behind Muir's 'Born of this Place' narrative."