For Santa Monica–based interior designer and HGTV design luminary Breegan Jane, CEO of Breegan Jane LLC, good kitchen design and functionality is essential. "It may sound cliché, but the kitchen really is the heart of the home," she says. "It's the place where friends and family gather and enjoy a good meal, good conversation, and each other. The kitchen has become one of the most important spaces that brings people together, especially after all we endured over the past year."
But, Jane believes in a step-by-step process. "Many people think they have to redo their entire kitchen at one time to truly upgrade," she explains. "Instead of simply purchasing a new range or faucet, they wait years to redo everything. Get started now. Make small changes such as updating handles or door pulls. You don't have to take an all-or-nothing approach to upgrading. Step-by-step changes can quickly bring the innovative look you want." Read on for her designer advice on everything from color selection to storage; why she loves Caesarstone; and top things to consider when designing the ultimate kitchen.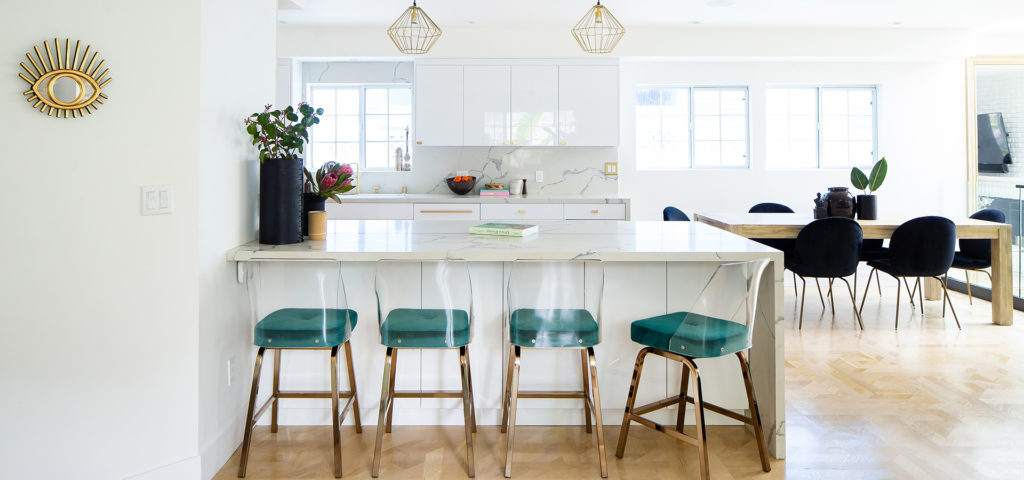 Maximize Light
Functionality, lighting, and overall configuration for social interaction. Kitchens should maximize whatever natural light is available. As the heart of the home, the kitchen should also work for the lifestyles of the individuals using it. That said, every element should also align with the social and entertaining needs of the client. That will influence materials and the arrangement of furniture and appliances.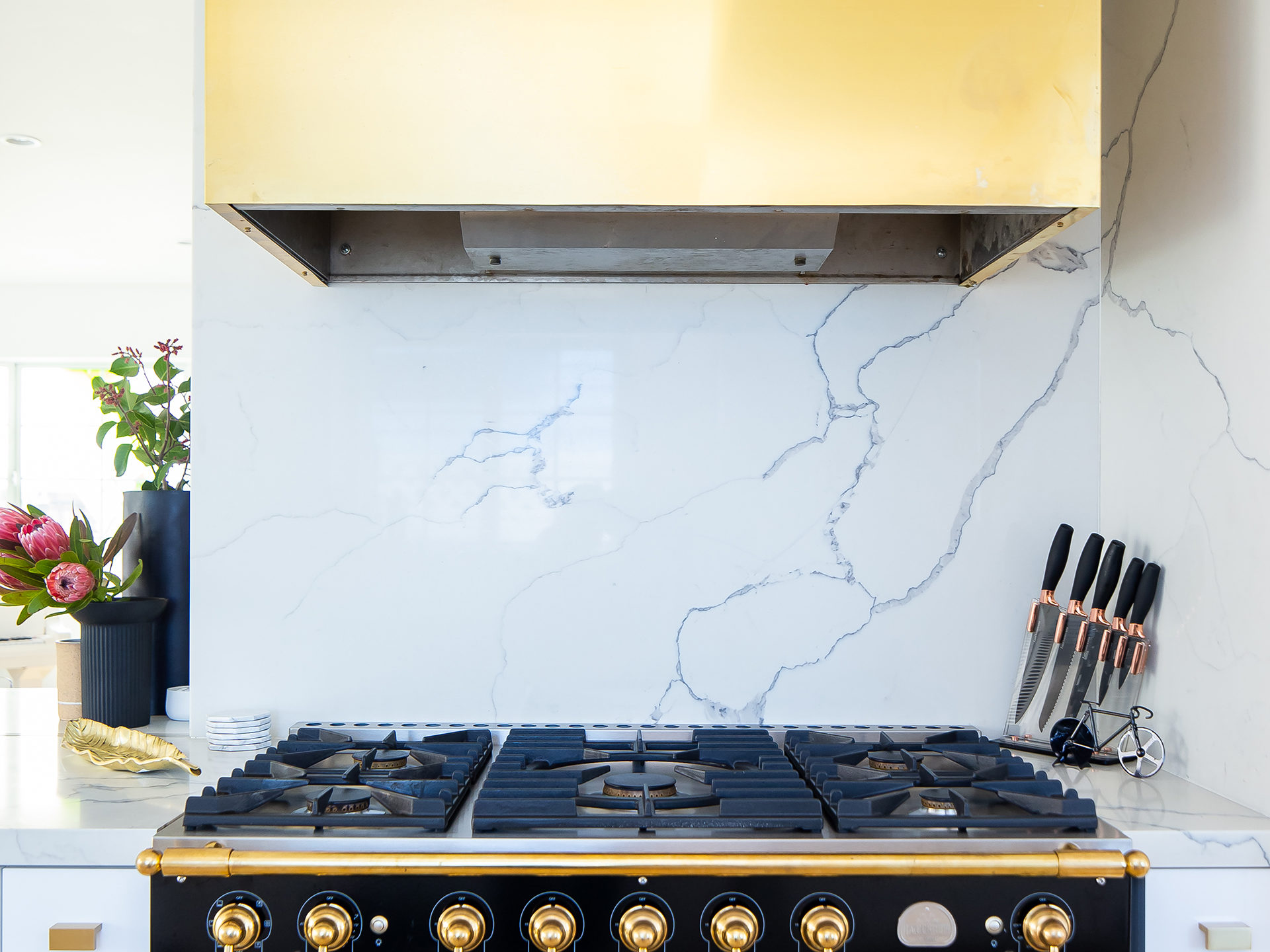 Prioritize Durability and Ease
I definitely prefer manufactured stone for countertops because of its durability and stain resistance. It emulates natural stone magnificently. It's a great choice for clients who don't want the stress of maintenance required for softer stones like marble. Caesarstone has an excellent selection that I really appreciate.
Be Deliberate with Color
I think using color in the kitchen can be really great, but use caution when incorporating colors with darker, cavernous qualities. I love designing with white in the kitchen because it lends itself to a light, clean ambiance. You should always want to usher that into a culinary space.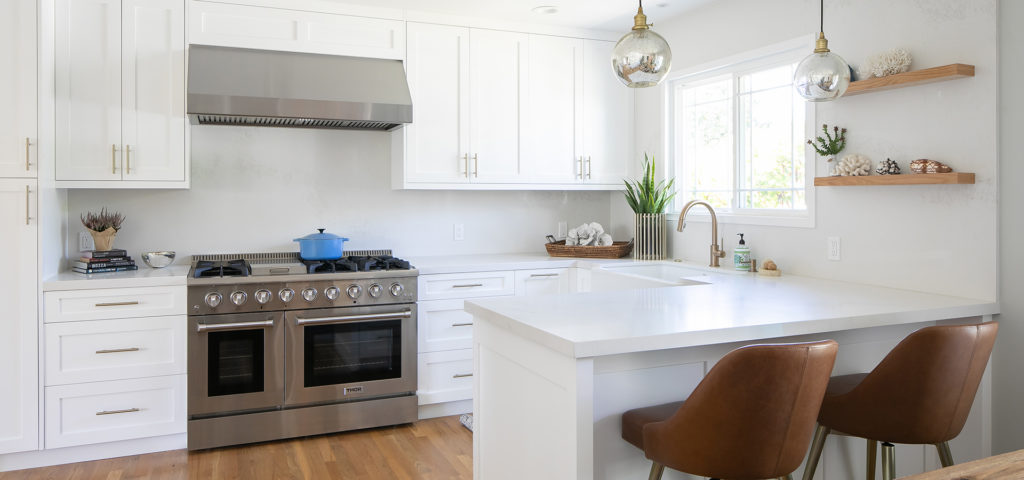 Go Big
While tile is very popular in many kitchens, my personal preference is to use a different material such as a lovely manufactured stone. Along with being beautiful, stone eliminates the need to clean grout lines. If you prefer tile, I would recommend using a larger profile tile for your backsplash. It's a very classy presentation. Go big or go home! Finally, if your budget and material allows, my top tip would be to run the slab up the back of the wall to the bottom of the cabinetry. It's a seamless and much better visual presentation.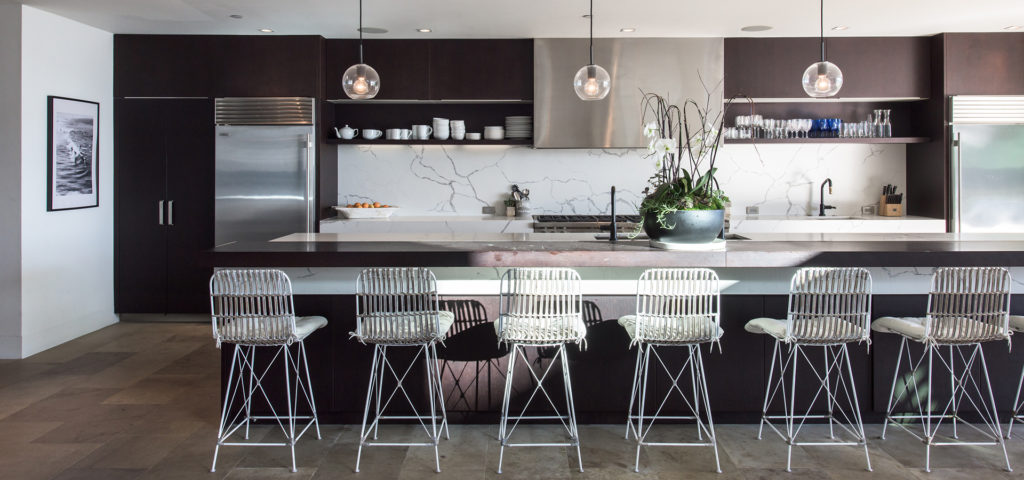 Consider Storage and Organization
Storage is so important for a kitchen. Designing storage space, though, should really focus on the space you actually need, not for all the miscellaneous 'stuff' you put in them. Simplify and eliminate the clutter inside your cabinets and pantry to maximize how your storage and pantry function, and what your kitchen can actually be. Doing that will allow your interior designer to design in a way that utilizes the beauty of your everyday life.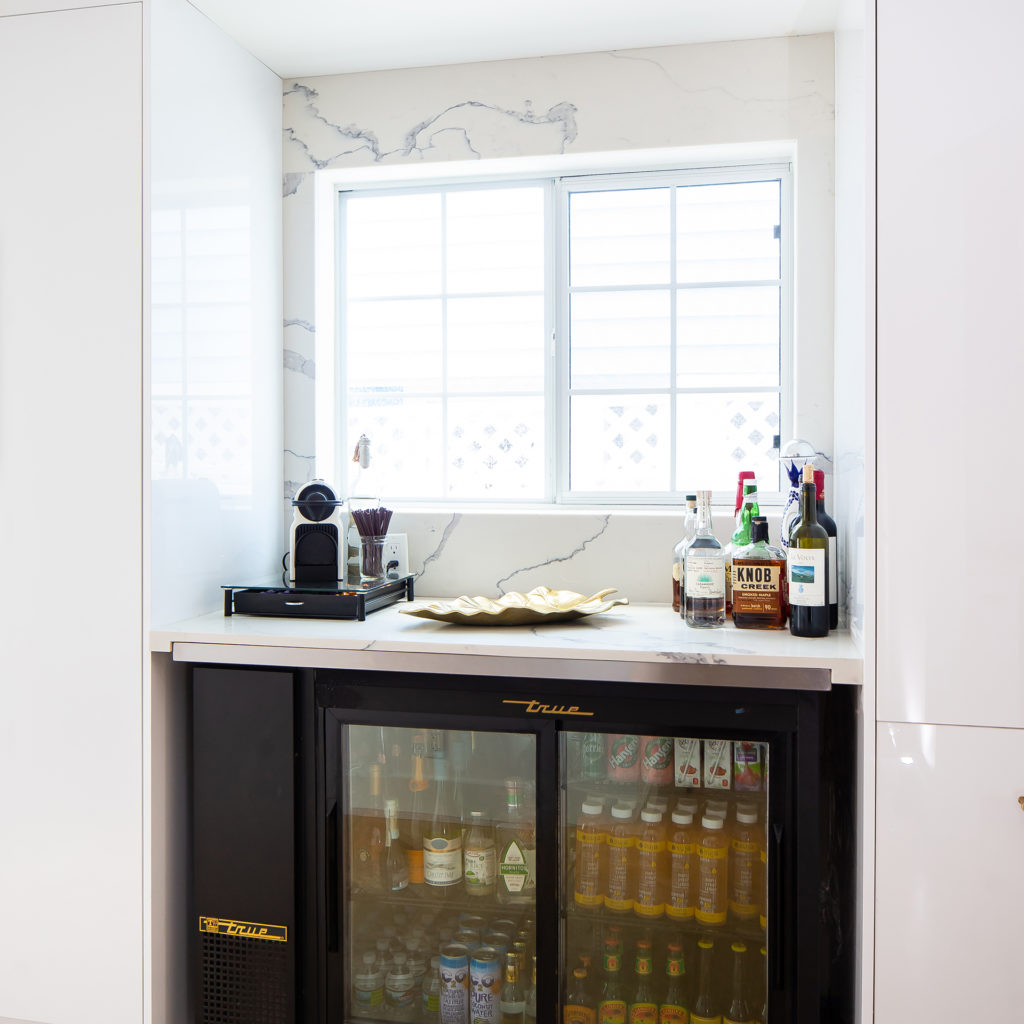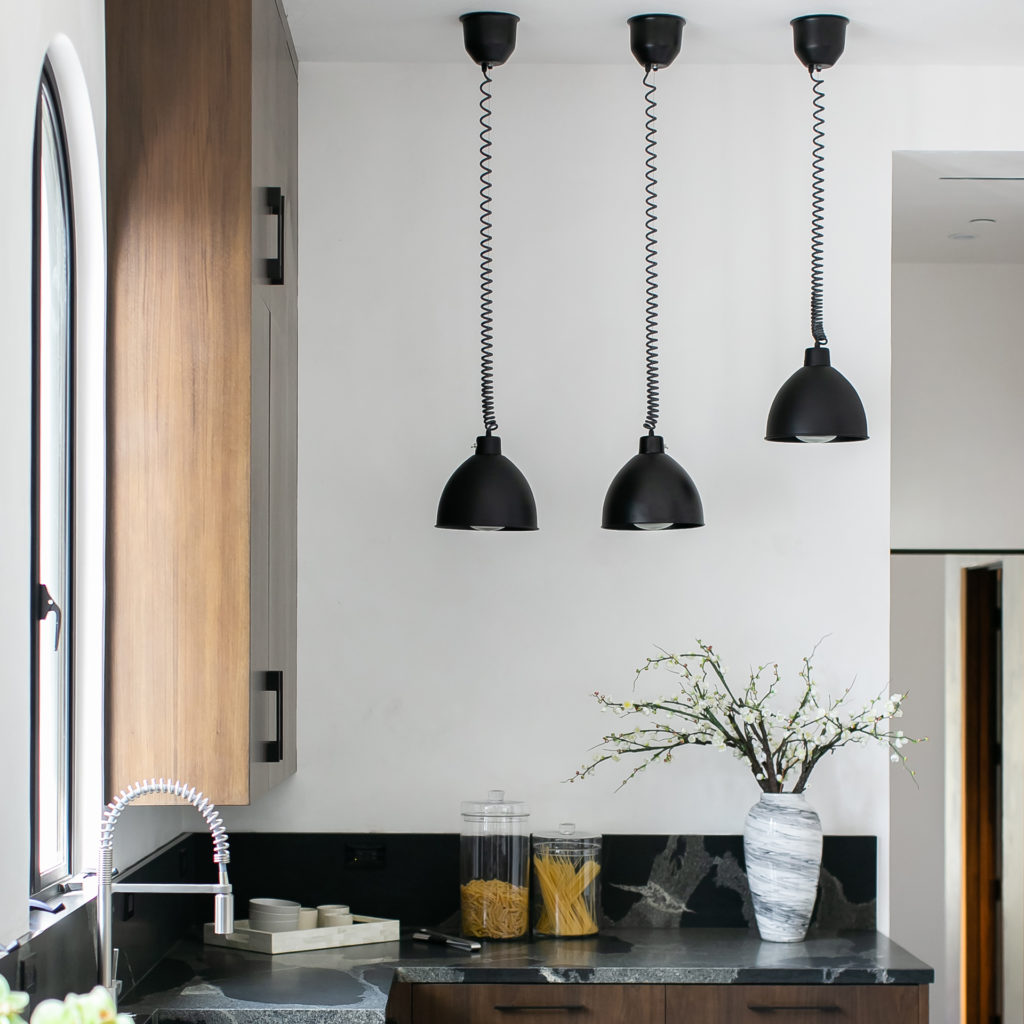 Think Outside The Box
I think integrating microwaves in cabinet drawers is pretty creative. I like the fact that I can incorporate a useful appliance into the overall design. It has a more appealing visual presence versus simply putting one on a counter and interrupting the aesthetic of a space. I'm also excited about the bold color choices and finishes available now in appliances. You can get ranges and refrigerators in virtually any shade or hue your imagination desires. You still have to maintain some design strategy to make sure all elements complement each other in the space, but the options are pretty limitless.
Assess Individual Needs
Every kitchen should have a sense of serenity and joy, period. They should also utilize appliances that improve how the client uses the space daily. If there's a wine storage that's only used once a year, it's probably not something that's needed. Every kitchen should also have customized configurations that positively impact the cook and social interaction. There should always be something that facilitates conversation or exchanges of expression. I like the idea of an adjacent bar with stools or something similar to allow communication. I believe that's important because of the kitchen's role in the home.